Proton, the open-source company behind privacy-focused services such as Proton Mail (partner link), Proton VPN, and Proton Drive, now has a new service to offer.
Mentioning it as a "significant milestone in their ecosystem", they have added an open-source password manager called 'Proton Pass'.
Allow me to take you through the details.
What is it?: Requested by many from the Proton community, it is a password manager that uses end-to-end encryption to store your login credentials more securely.
📋
The source code for Proton Pass will be available upon launch.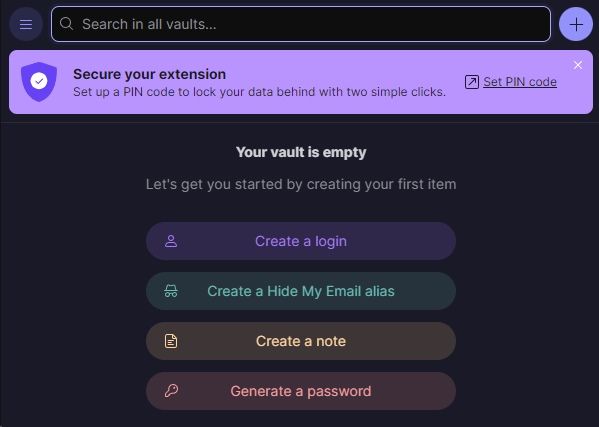 Proton has teamed up with SimpleLogin (a part of Proton since 2022) to make this happen. And two reasons that made this a reality include:
Collaborating with SimpleLogin has increased their development ability to offer such a service without affecting the other Proton services.
Offering a secure password manager can enhance the security of Proton users.
Not to forget the infamous LastPass breach incident that unraveled over a few months. So, a better alternative to LastPass is always a big yes.
Technical bits on Proton Pass? 🤓
Proton Pass is a bit different from some password managers. It encrypts not only the password field but also things like the username, web address, and even the data contained in the notes section.
You can check in with your password manager service if they do that 🧑‍🔬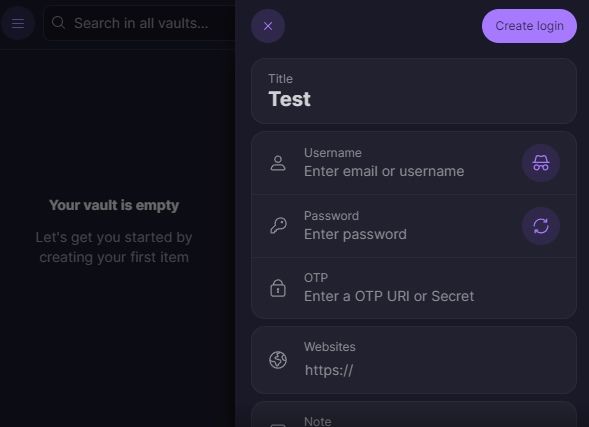 Even Proton won't have access to the information stored in your password vault, even unencrypted information. Key generation and data encryption happens locally on your device, preventing man-in-the-middle attacks.
Proton Pass also uses a robust implementation of the 'bcrypt' password hashing function alongside a strengthened implementation of Secure Remote Password (SRP) for authentication.
It also supports two-factor authentication (2FA) and 2FA autofill, similar to its competitors such as Bitwarden and 1Password.
📋
Curious about a more technical perspective on Proton Pass? You can go through their security model
blog
to explore.
How Can You Try Proton Pass?
Proton Pass is in its closed beta testing phase, only Proton Lifetime and Visionary plan can access it.
Fret not; general availability should be a reality in the coming months.
If you can access it, you can find it available for iOS/iPadOS (via TestFlight app using this link), Android (Play Store), and on desktops as an extension for web browsers such as Brave and Chrome.
A Firefox browser extension has also been made, but Mozilla did not approve it before the release of the beta. You will have to wait for it.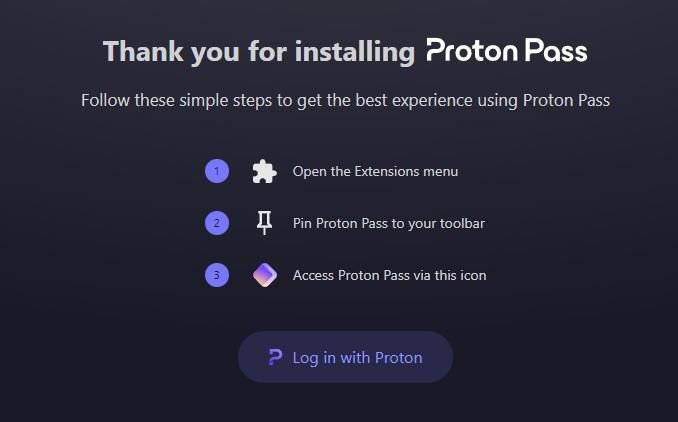 Want a sneak peek? Luckily we had a Visionary plan for Proton, giving us access to the desktop extension. Here's what it looks like:
After logging in, you have the usual options. But there's an interesting one that allows you to create email aliases using Proton's 'Hide-my-email Aliases' service.
Suggested Read 📖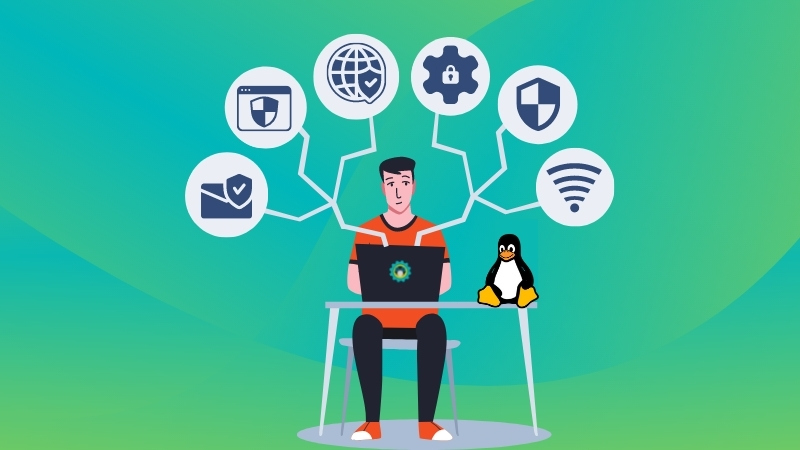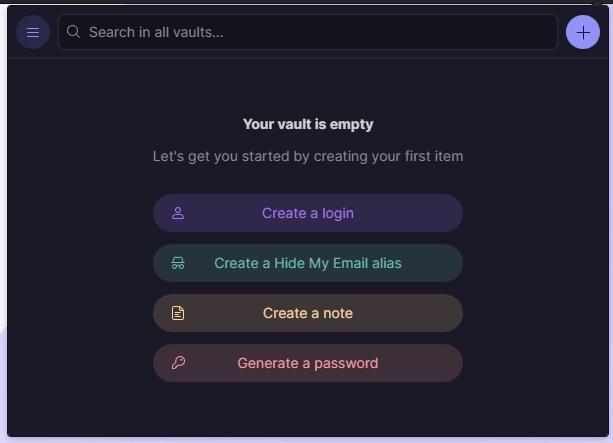 From the menu, you can access settings like options to control the behavior of Proton Pass, including: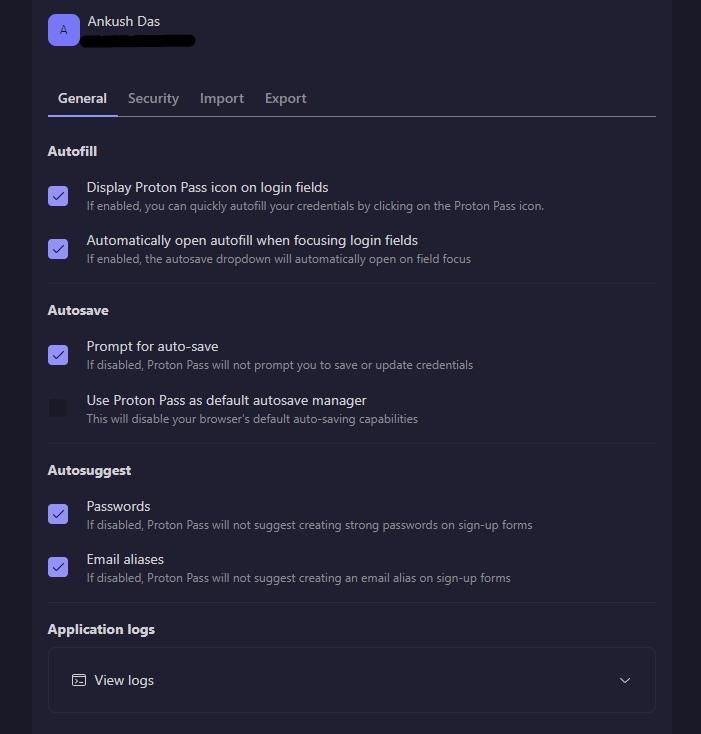 Autofill control
Proton Pass icon toggle
Auto-save prompt
Email aliases
A dedicated 'Auto-Lock' feature is also present that should automatically lock the password vault after a specific time.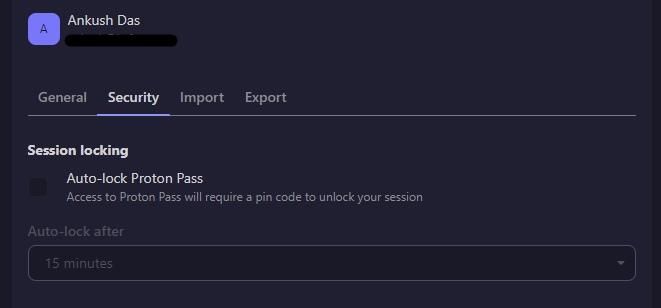 Migrating from another password manager? You can use the 'Import' option to import passwords quickly and get started with Proton Pass.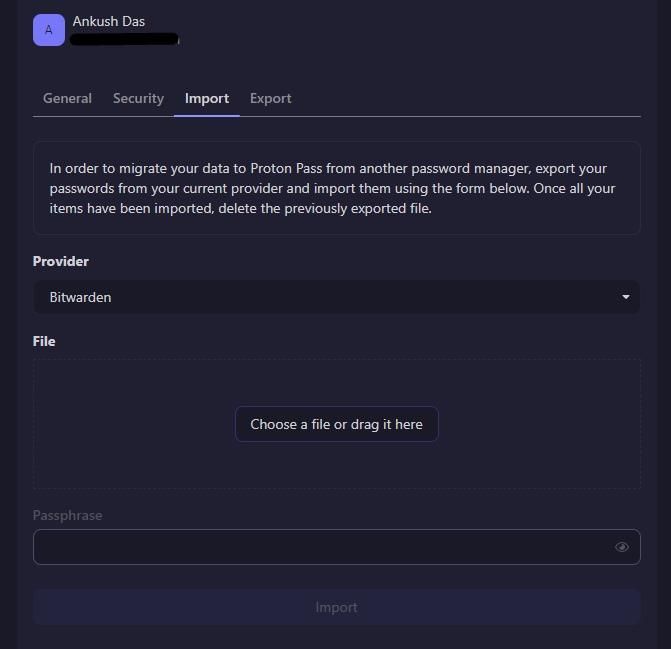 It currently supports Bitwarden, Chrome, LastPass, 1Password, and its own service. You can try importing files from other password managers as well.
Similarly, if you want to export your stored passwords, then you can use the 'Export' option to export your passwords with optional PGP encryption securely.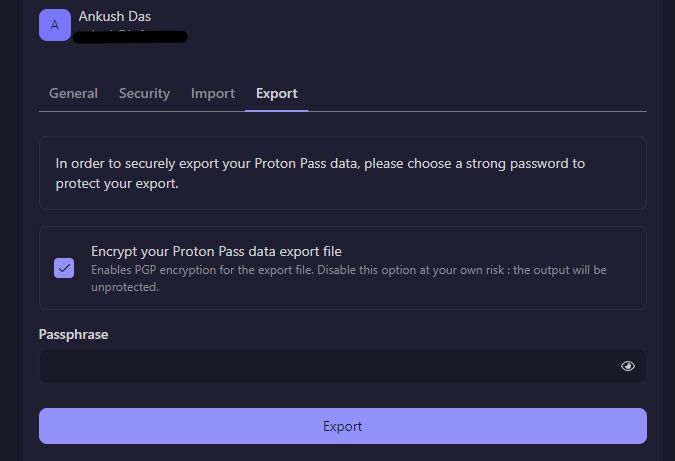 So, another secure and open-source password manager? Yes, to that! Proton Pass might encourage many users to switch to it if you are someone who consistently uses Proton services; it could end up being a seamless experience.
And, this is what should encourage new users to move away from big tech companies like Google to complete service offerings like Proton.
I can't wait to try it personally upon its full release! 🤩
💬 What do you think? Can this rival the likes of Bitwarden and 1Password?
Suggested Read 📖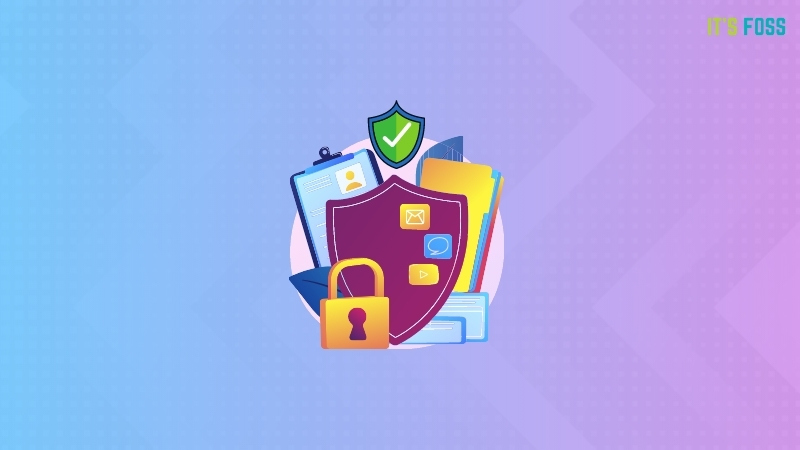 ---
More from It's FOSS...