ProtonVPN is a completely open-source VPN service developed by Proton Technologies AG based in Geneva, Switzerland (known for some of the world's strongest privacy laws).
ProtonVPN has a vast network of 1,000+ servers spread across 54 countries. They offer free and paid subscriptions with features varying across different plans.
Recently, they have added a new feature for their VPN service called "NetShield". It is aimed towards blocking malicious websites, trackers, and advertisements.
NetShield is part of ProtonVPN Pro plan and is not available on the free plan yet.
How Does ProtonVPN Shield Work?
When a user types in a URL or clicks on one in a web browser, the in-built DNS resolver on ProtonVPN's server will crosscheck it with databases of blacklisted websites known to host malicious trackers, spyware, adware and malware. If there is a match, then NetShield will block connection to the site.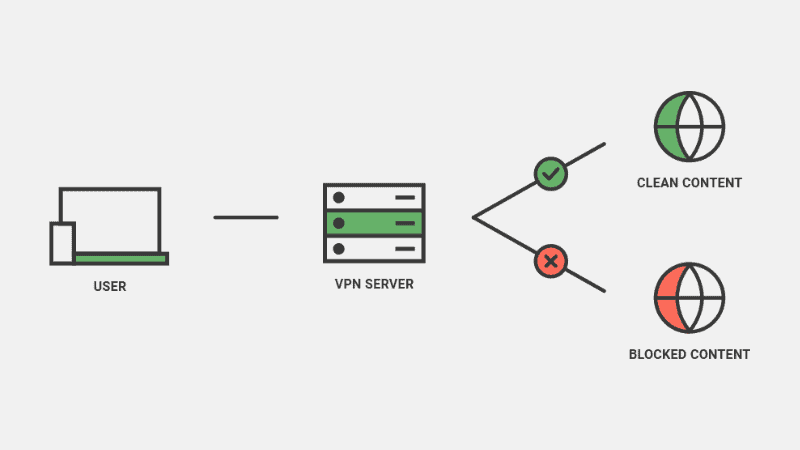 Not just limited to the domain, it also checks against the associated domains that loads up the scripts, images, and any other resources that the website loads up.
So, in other words, when you have NetShield enabled, it will also act as a script blocker. You may not need to utilize browser extensions like my favorite uBlock Origin.
The databases of blacklisted websites are updated on a regular basis. If a user finds that a website is being blocked as an error, they can turn the NetShield off and restore access to it.
For blocking advertisements, when a DNS request is sent, NetShield crosschecks it against a database of known advertising networks and online trackers. If there is a match, it blocks the resources originating from those networks and trackers.
Unlike others, NetShield also blocks advertisements and tracking across the entire device, and not just limited to the browser.
But there is a catch – if a user wants to use the ad blocker then they have to get one of their paid plans.
If you're curious, you can also check out their official announcement for more information about this feature.
Wrapping Up
NetShield is available to use right now for the ProtonVPN Pro users. Existing users need to update the VPN client to the latest version of the ProtonVPN application. Even though the command-line tool for Linux is still in beta, you can follow the official guide to set it up.
It is available across all supported platforms that includes Windows, Linux, Android, iOS and macOS.
Disclaimer: It's FOSS is an affiliate partner with ProtonVPN.
---
More from It's FOSS...