Proton VPN is a great privacy-focused VPN service with open-source clients.
It already offers multiple unique features such as Secure Core VPN and VPN accelerator (to optimize speed) that other VPNs may not offer.
If are curious: the Secure Core VPN feature routes your traffic through two servers, one of them being in Switzerland, Iceland, or Sweden.
Now Proton has come up with its VPN protocol to bypass censorship in authoritarian countries like Russia, Iran, China, and more.
Let's take a look at what it is.
ℹ️
This article includes affiliate links, which give us a small commission if you purchase Proton's services, at no extra cost to you.
👨🏻‍💻 Proton VPN Stealth Protocol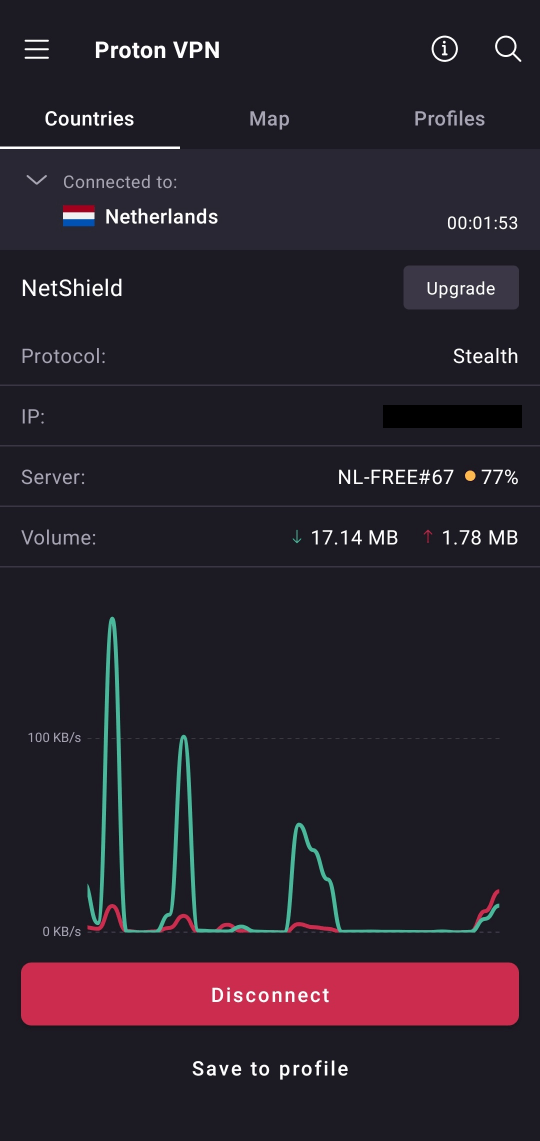 In these disruptive times, the need for a completely secure VPN service is of great importance. Users require a robust way to bypass censorship to voice their thoughts and communicate with the outside world.
The Stealth VPN protocol aims to do just that, it is an VPN protocol aimed at bypassing VPN blocks by authoritarian regimes and providing users with a secure way to use the internet.
🔨 How Stealth VPN Protocol Works?
The Stealth protocol uses obfuscation to conceal a user's VPN connection from internet filters, and makes them look like normal internet traffic.
It uses obfuscated TLS tunneling over TCP to create this level of stealthiness. Conventional VPN protocols use UDP, which makes them less reliable and more likely to be found by filters.
Despite this high level of security, the connection speed is not affected as much due to Proton's VPN Accelerator technology.
💡 How to Use Stealth VPN Protocol?
For now, the Stealth VPN protocol is only made available for Android, macOS, iPadOS, and iOS devices.
With the Windows client planned for receiving it in the near future. No mention of Linux for now.
Proton has also clarified it that this feature is made available for both free and paid users.
The press release also highlights:
While other VPN providers only make their services available to paying customers, Proton VPN believes everyone should have access to the free unfiltered internet, regardless of their income or whether they live under a sanctioned regime. As such, Proton VPN offers a free service as well as paid tiers and has chosen to make Stealth available to free users as well as paying users.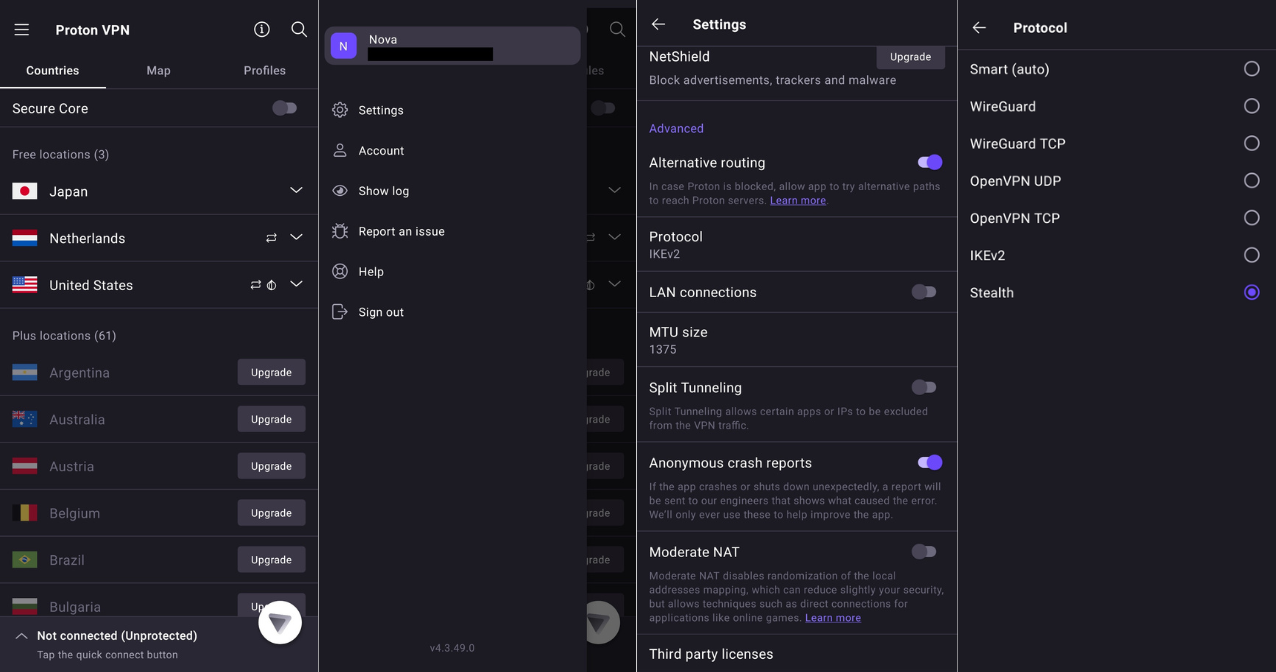 You can enable the Stealth VPN protocol, by referring to the following steps:
For Android devices:
Tap on the 'Menu' button
Then go into 'Settings'
Tap on 'Protocol'
Choose 'Stealth'
For iOS and iPadOS devices:
Tap on 'Settings'
Go into 'Security Options'
Tap on 'Protocol'
Choose 'Stealth'
For macOS devices:
Go to the macOS task bar
Click on 'Preferences'
Go into 'Connection'
Select 'Protocol'
Choose 'Stealth'
You can sign up to get started and use Proton VPN's new protocol for better protection against censorship blocks.
💬 What do you think of Proton VPN's Stealth protocol? Does this look like a feature you could use?
---
More from It's FOSS...