The open-source workspace organizer, Rambox, has just received a fresh new update.
If you're not familiar with Rambox, it is basically an all-in-one app that combines numerous web apps and messaging services into one single application. In fact, we've previously reviewed its open-source community edition.
The latest update has introduced significant changes to Rambox. Let's take a look at all the new features that come packed with Rambox 2.0
Rambox 2.0: What's New?
No more separate open-source community editions!
Rambox originally offered a free open-source "Community Edition" along with a separate enterprise offering.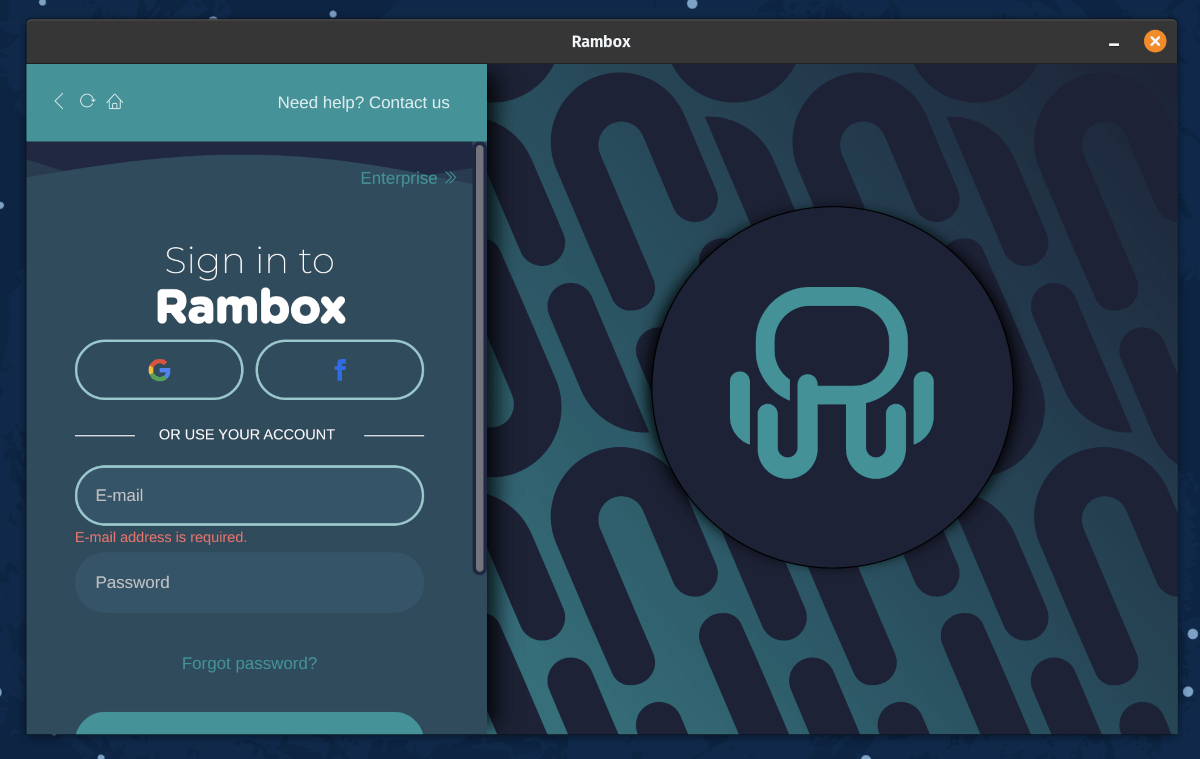 Note: While they merged the open-source community edition and their pro offering into one, it is not clear whether the unified program is open-source or not. However, it is available for Linux distributions. We have reached out for further clarification and will update it here.
As Rambox grew in popularity over the years, the devs found it quite demanding to maintain the two separate versions. With Rambox 2.0, they've decided to unify both versions as a single program.
While Rambox can now be installed for free, you can access additional features like customizable workspaces, spell checker, and premium support from within the app by opting for a paid tier.
Redesigned UI
Rambox's UI has undergone a major visual overhaul.
The apps are now organized in a column layout in addition to multiple levels.
A handy dashboard has also been introduced to choose and add numerous apps. Moreover, users can now choose from a little less than 700 apps and services! Well, that's a lot.
Support for Chrome Extensions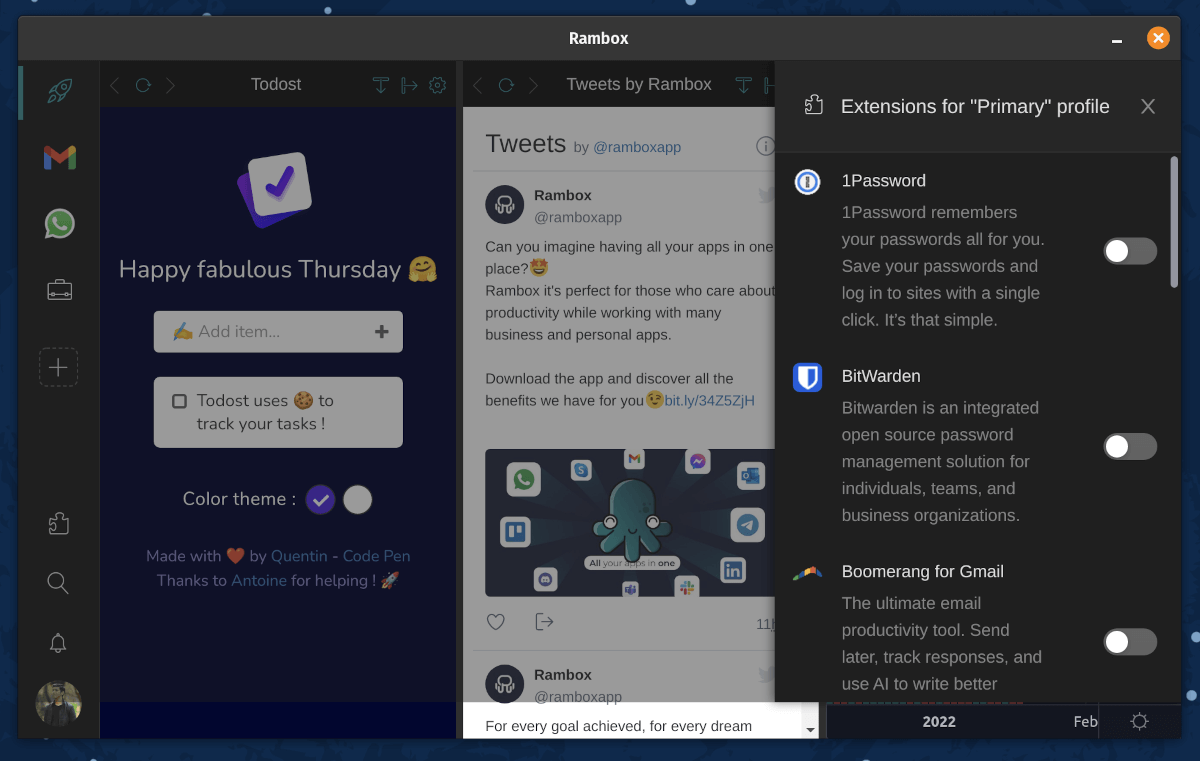 With the latest version, you can now add chrome extensions. So, you wouldn't have to leave Rambox at all.
Also, it is interesting to note that you can add extensions for every different profile, which should let you multitask efficiently and save time.
Other Improvements
To achieve stability and quickly track down bugs, the devs have introduced automatic tests.
Considering apps like Rambox uses a significant chunk of your system resources, they have also made improvements to the performance, which is a good thing to see.
You can also check out its official announcement to learn more.
Wrapping Up
Rambox 2.0 looks like a pretty neat all-in-one workspace organizer, one that many workflow-conscious users will look forward to. Plus, Rambox's new design and features look appealing to users making use of multiple communication and messaging services.
You should keep in mind that Rambox, based on Electron, would need a good amount of free system resources. So, you might want to drop down the number of applications within Rambox if it takes too much of your resources.
Rambox is available to download for free on Linux, macOS, and Windows. You should find DEB/RPM, AppImage, and Snap packages available for Rambox.
Download it from the GitHub releases section or head to its official website to get started.
---
More from It's FOSS...