We all know that an official Epic Games launcher for Linux is a pipe dream that is unlikely to come to fruition anytime soon. But, the likes of Heroic and Lutris make this easier by offering open-source alternatives to it on Linux.
What if I said you have another option to play the favorites from your Epic Games library on Linux?
This is where Rare comes in; allow me to show you what it can do.
Rare: Overview ⭐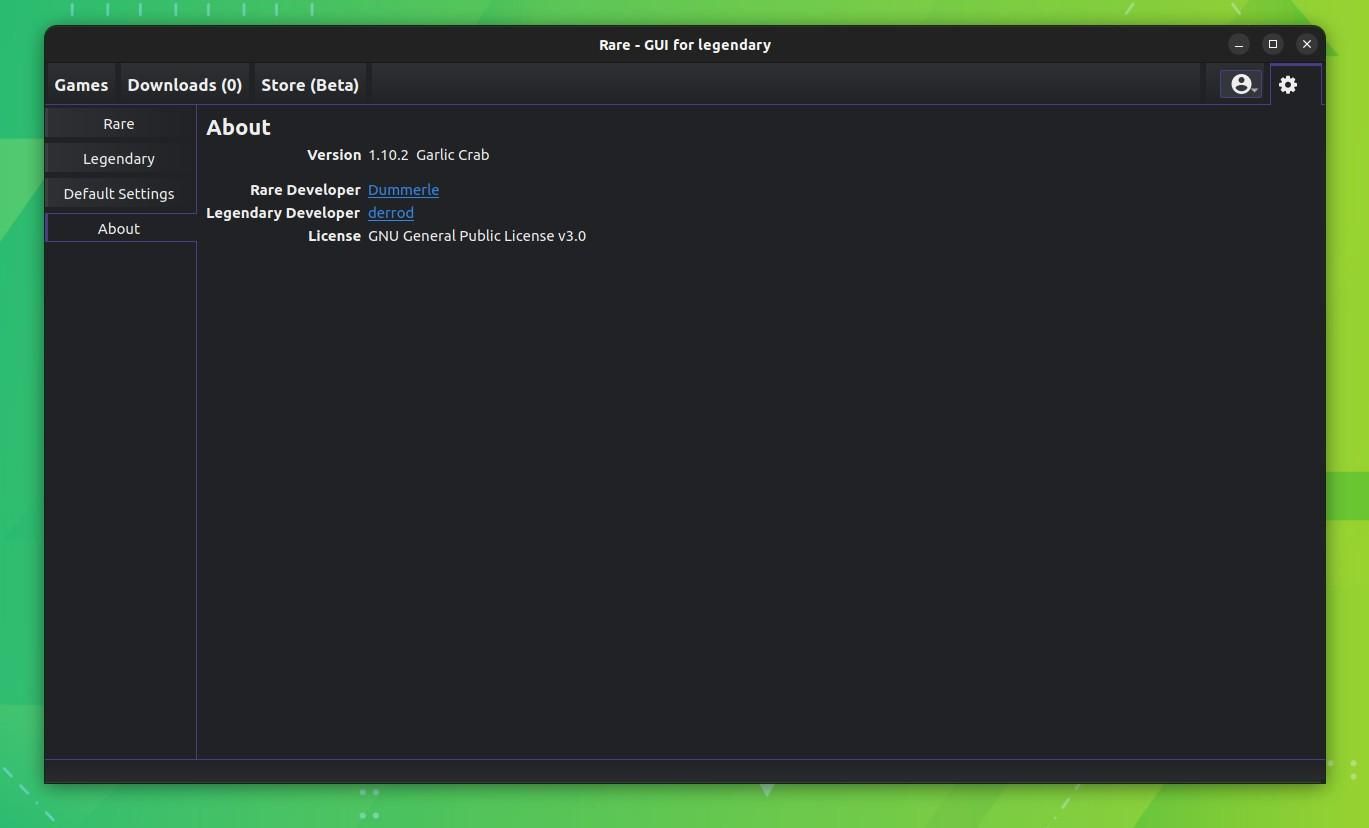 Written primarily in the Python programming language, Rare is a graphical interface for Legendary, which is a command-line-only application.
As a cross-platform application, this also works on Windows/macOS, and the interface is pretty clean that has all the required functionality.
Some of its most notable features include:
Native support on major platforms
Seamless integration with Epic Games services
Cloud sync compatible
Very lightweight
Allow me to show you how the user experience is with Rare.
When you launch it, you can choose between logging in via browser or importing via Epic Games Launcher. I picked the web browser option.
Suggested Read 📖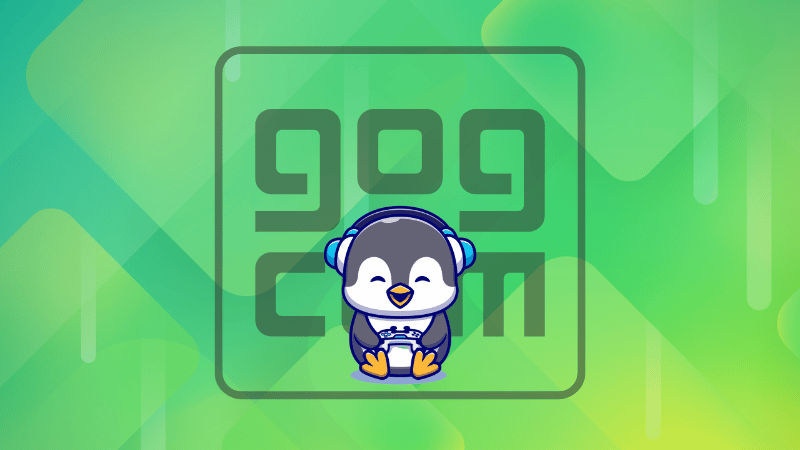 After logging in, you are shown the game library, where you can use the search bar or filters to find a specific game.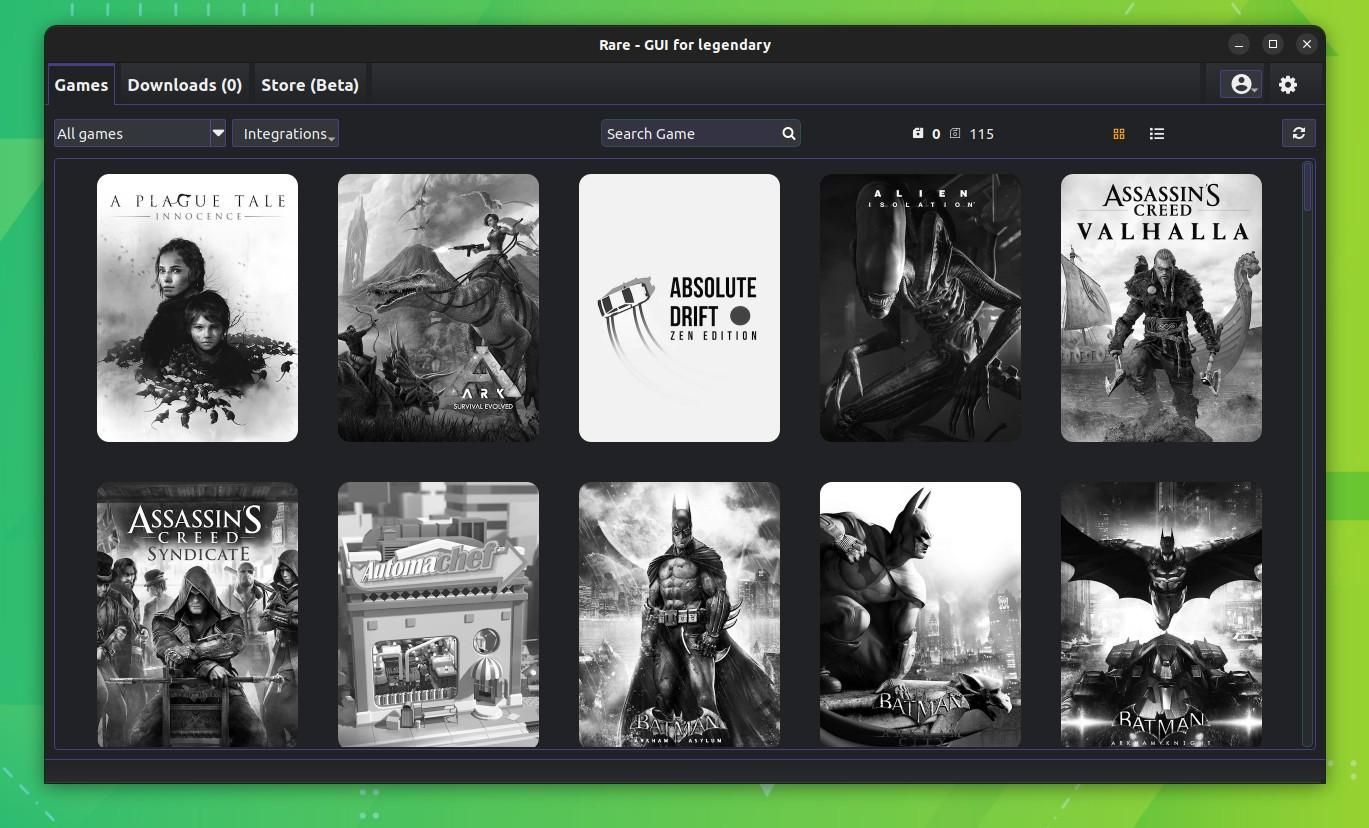 When you find the game of your choice, you can then proceed to install it. The game page has some pretty handy info, especially the ProtonDB rating, that will make your decision easier.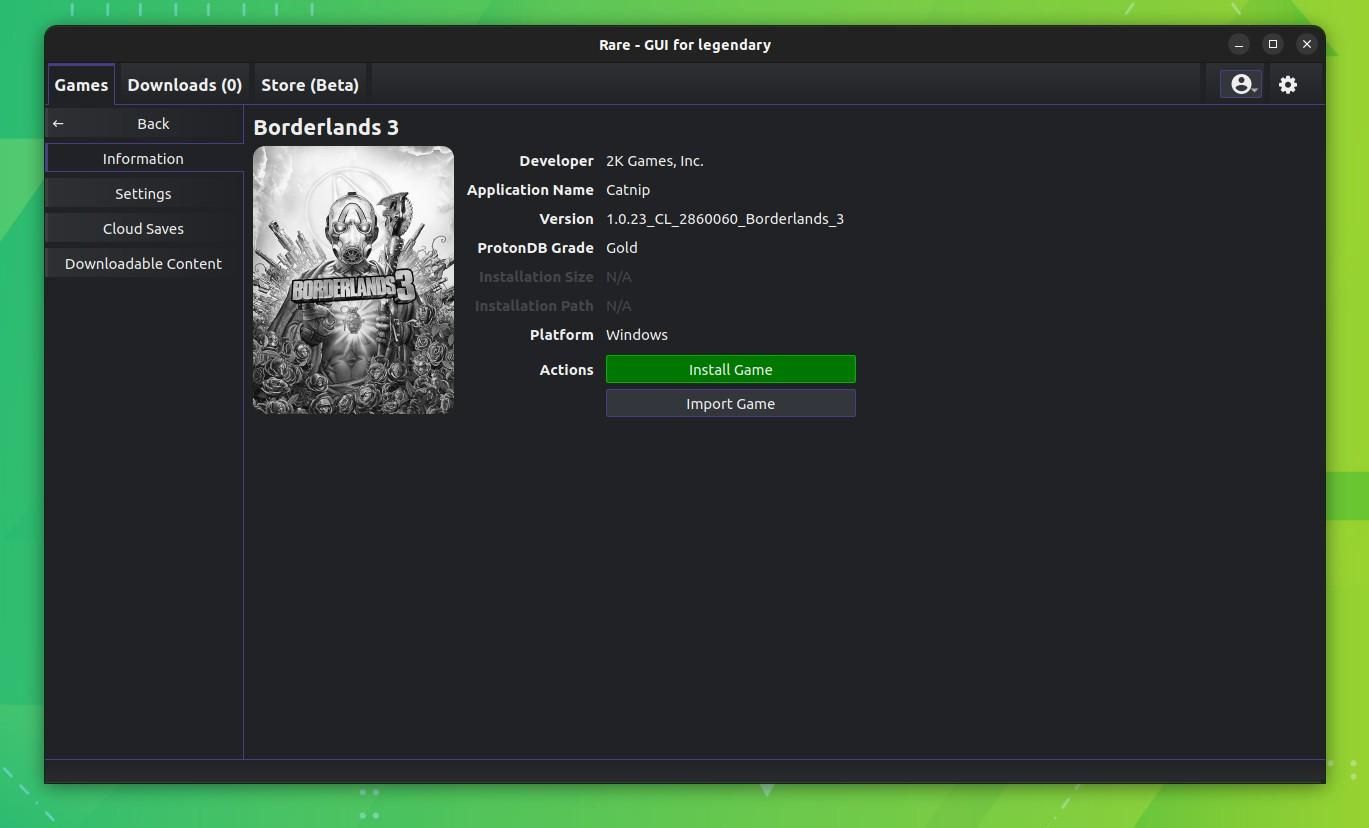 On game install, you can pick from various options like the installation location, the platform, and different advanced install options.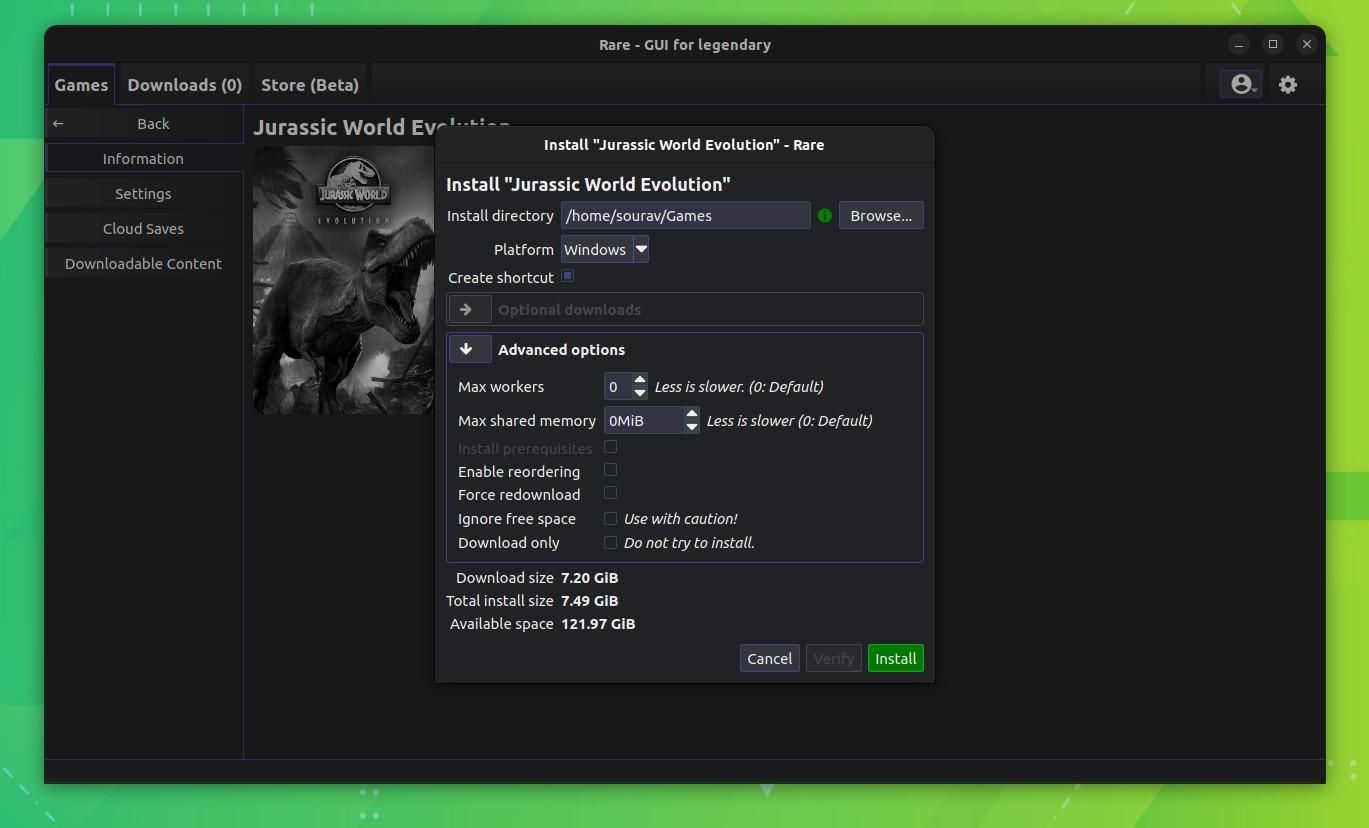 For seeing the download progress, you will have to head over to the 'Downloads' section where you are shown the download speed, progress bar, and the time left.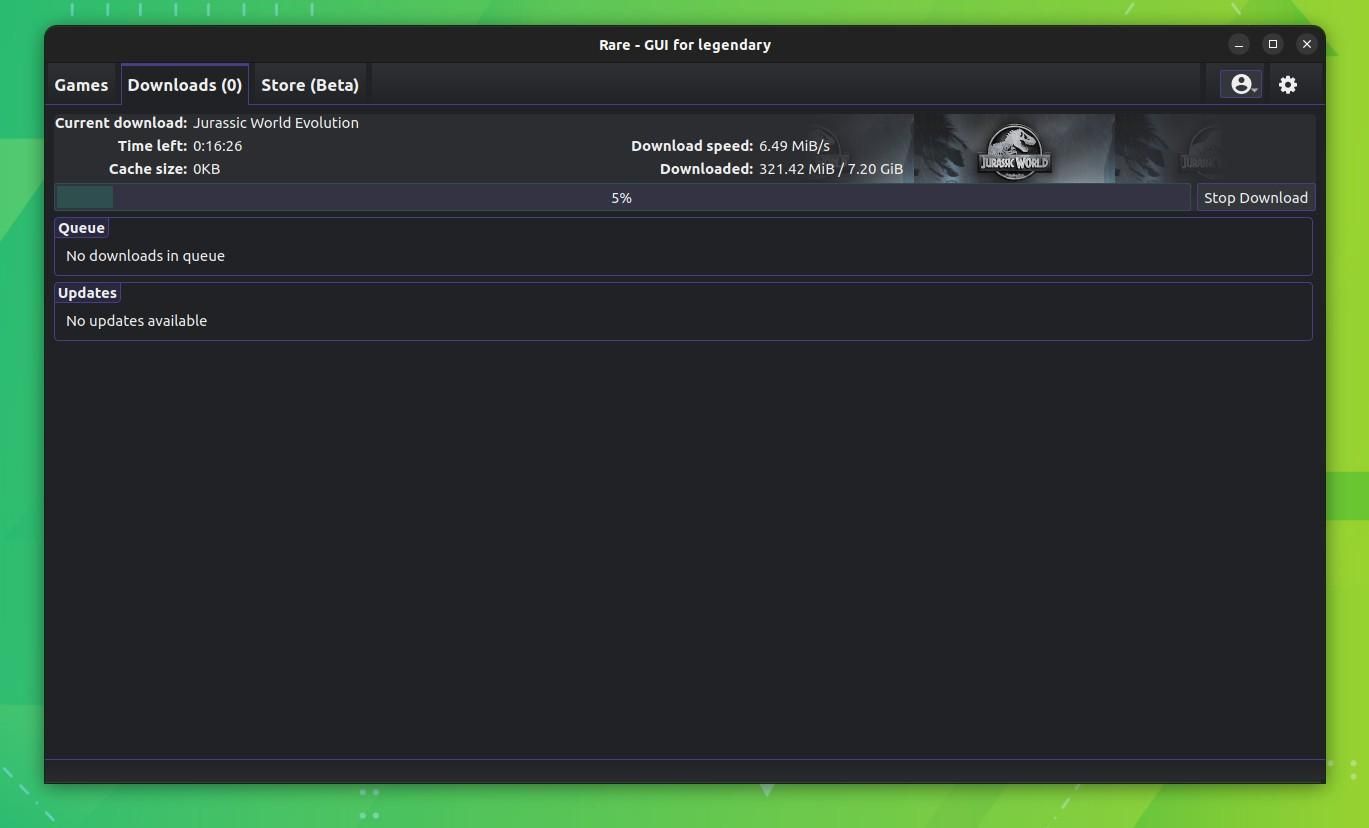 Another feature that caught my eye was the Epic Games Store integration that allows you to purchase games directly from within Rare.
You can access it from the 'Store' tab, though keep in mind that it is currently in a beta testing phase.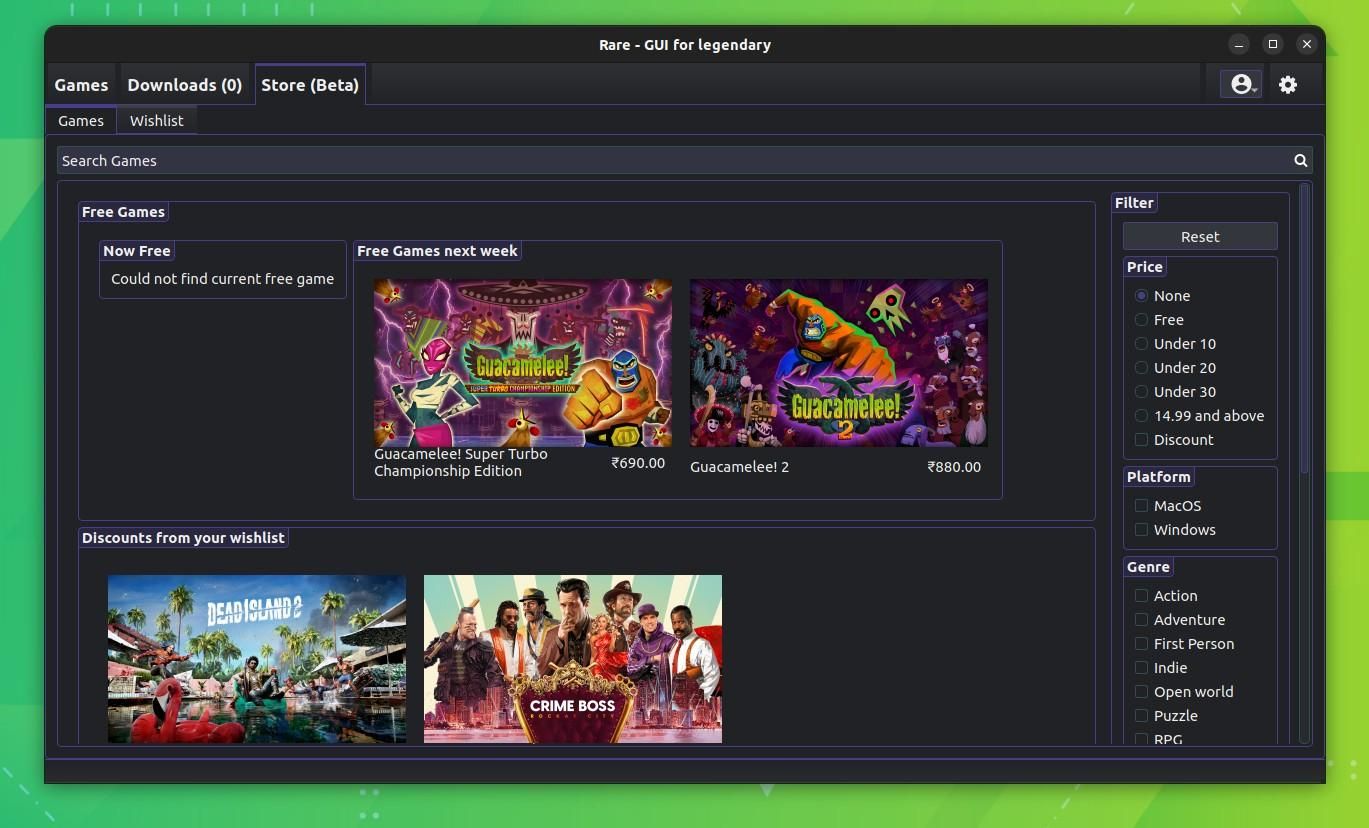 You can also access your Epic Games wishlist from the same tab; click 'Wishlist' below the main header.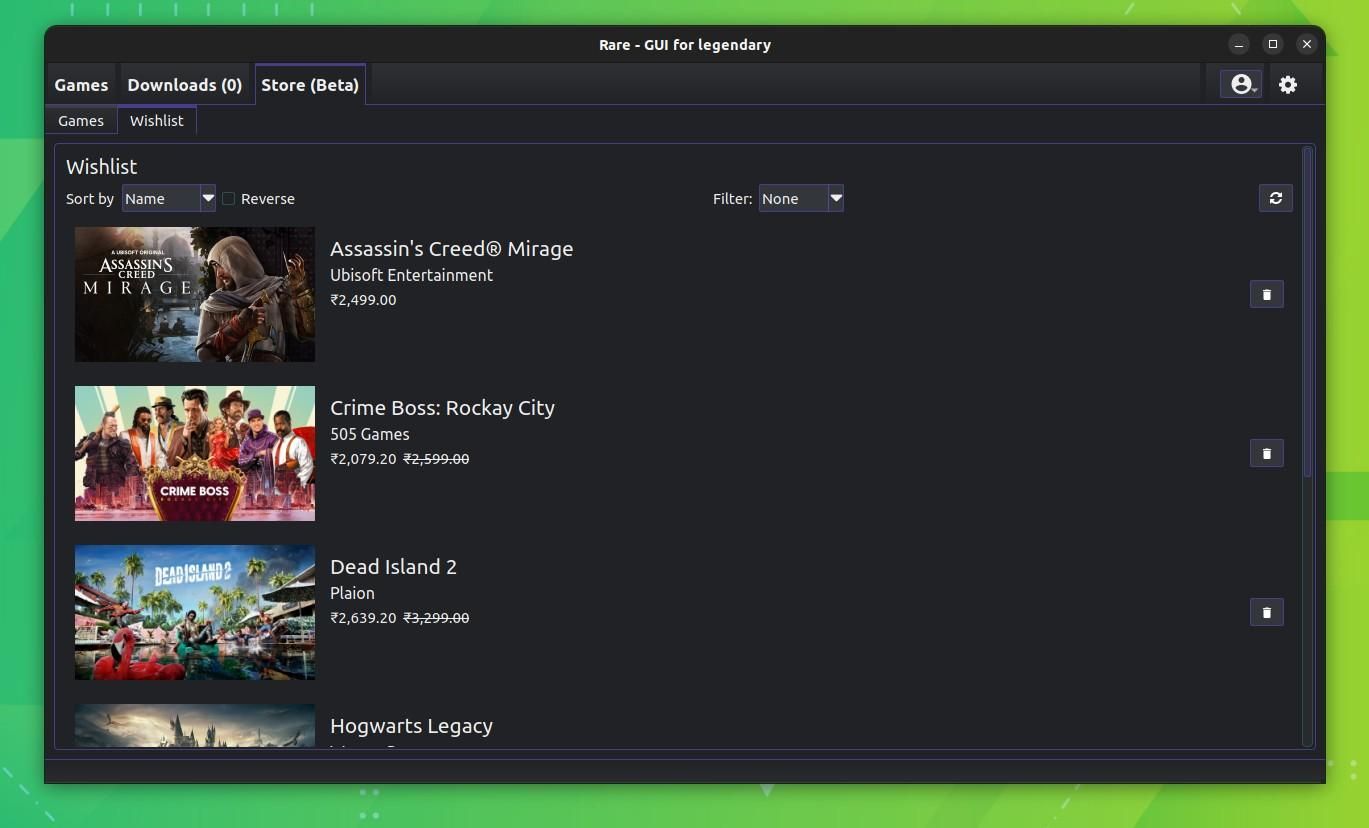 While I was testing Rare, I noticed that it wouldn't show any indication when a new download has begun; I had to manually go to the 'Downloads' tab to check whether a download started.
You can even see it in the screenshot above, where it shows 'Downloads (0)', but in fact, there is a download going on. Just some nitpicking.
The overall experience was decent, and with time it will just get better. The closest competitor would be the Heroic Games Launcher, which is also superb.
Suggested Read 📖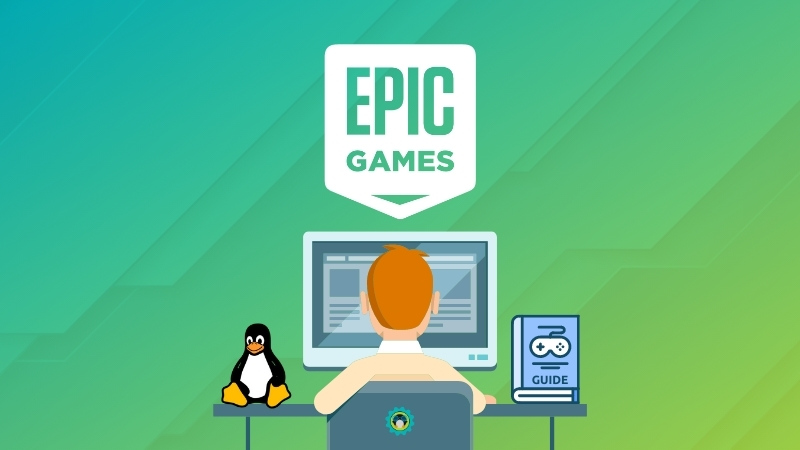 📥 Get Rare
You can head over to its GitHub repo to grab the package of your choice; it is also available on the Flathub store.
💬What do you prefer to use as a game launcher on Linux? Share your preferences in the comments below.
---
More from It's FOSS...