While we have a variety of private WhatsApp alternatives, Threema is one of the best among the options available.
But, why should you even consider trying it out? Is it the ultimate secure messaging app?
Well, every secure messenger meets a specific list of requirements of users. So, it would be unwise to select an open-source messenger as the ultimate option.
Hence, I list some of the reasons you might want to try Threema over other choices.
Threema: Background Overview
Before I mention some of the reasons to try the private messenger Threema, let me tell you more about it.
Threema is a popular Swiss-based secure messenger that focuses on privacy. It is a premium application that requires a one-time fee (approx 4 USD) through the Play Store or the App Store to use on your preferred mobile device.
Initially, it was a proprietary secure messenger as a competitor to Signal and other offerings.
In 2020, Threema decided to make all its applications open-source, available on GitHub.
You get mobile applications and support for Linux desktop (including Windows and macOS). Unfortunately, the desktop program is not a standalone client as of now.
So, you will need your mobile to be active to use Threema on your desktop (just like how WhatsApp Web used to work).
Here's Why You Might Want to Try Threema
If you are looking for a privacy-friendly secure messenger and given that your colleagues/friends/family do not mind paying a one-time fee, you should consider it as one of your options.
Some of the reasons include:
1. No Phone Number Required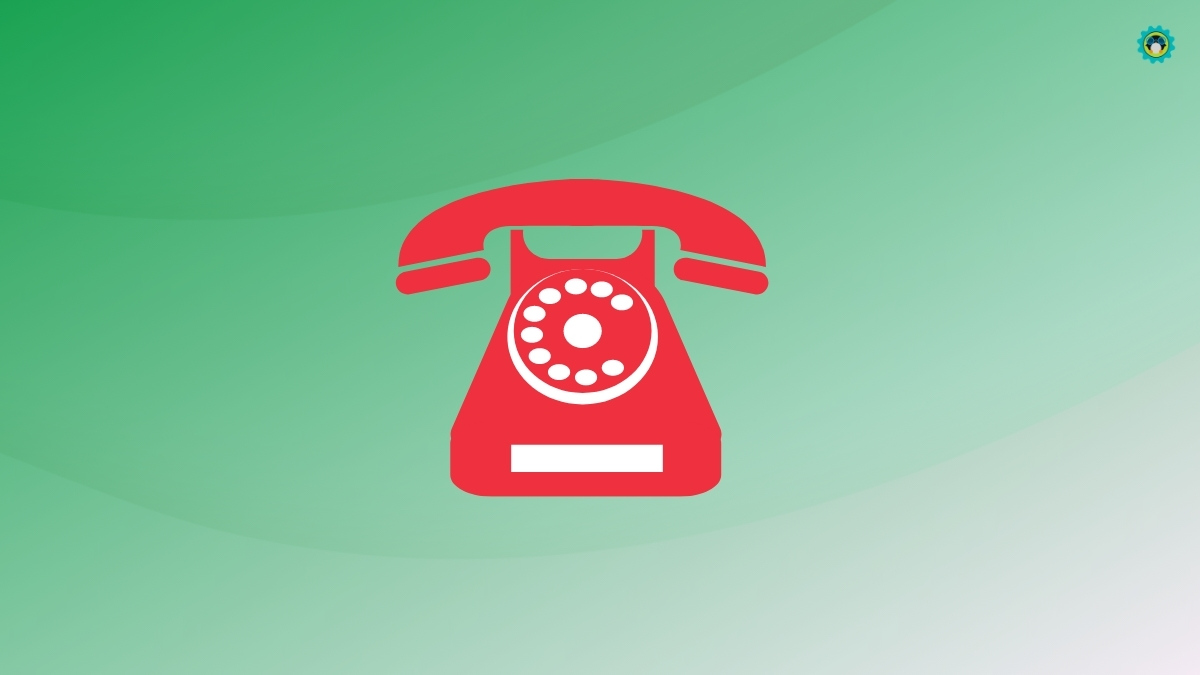 Unlike WhatsApp, you do not need a phone number to register with Threema. Of course, you can choose to add your phone number if you need to let other people find you quickly.
But, it is not a mandatory field in Threema. If you like to keep your phone number private, you can continue using the Threema ID (username) generated when signing up.
To connect with anyone, you have to share the Threema ID instead of your phone number.
Note that it works perfectly fine with a device without a SIM card because you do not necessarily need a phone number to register.
2. Open-Source
While this is an obvious reason, but an important one.
I couldn't possibly put more focus on this. You should always prefer an open-source messenger with regular development activity if you want a trustworthy alternative to WhatsApp.
3. Decentralized Infrastructure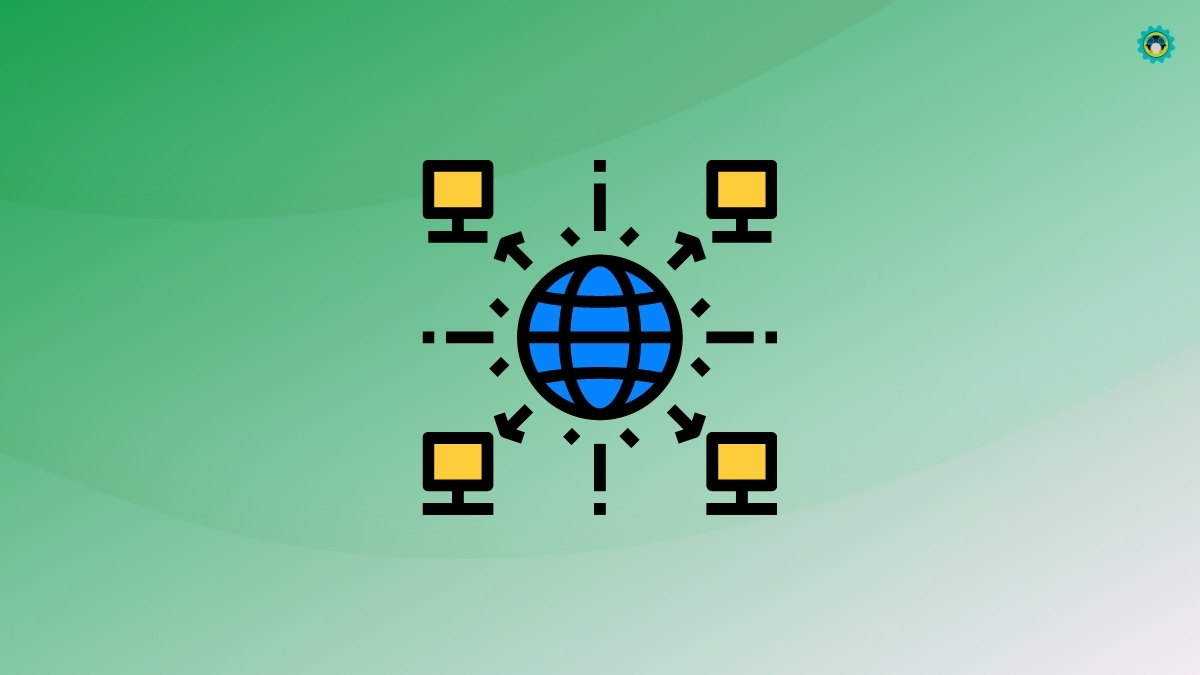 Unlike most other mainstream offerings, Threema provides a decentralized infrastructure to ensure better resistance to censorship.
In other words, Threema does not depend on a centralized server architecture where one failure could take down the entire network.
It could be an outage or an effort by the government to censor/restrict services.
In such cases, Threema should prove to be more effective and useful.
4. A Premium App
Is it a good thing that it's a paid app? (one-time fee)
For some, yes.
If you are looking for a messenger with the slightest possibility of spam and do not want your contacts to find you (or bother you with unwanted messages), Threema is the perfect candidate.
After all, paying for a fantastic open-source solution should be a big deal, right?
5. Solid UI and Features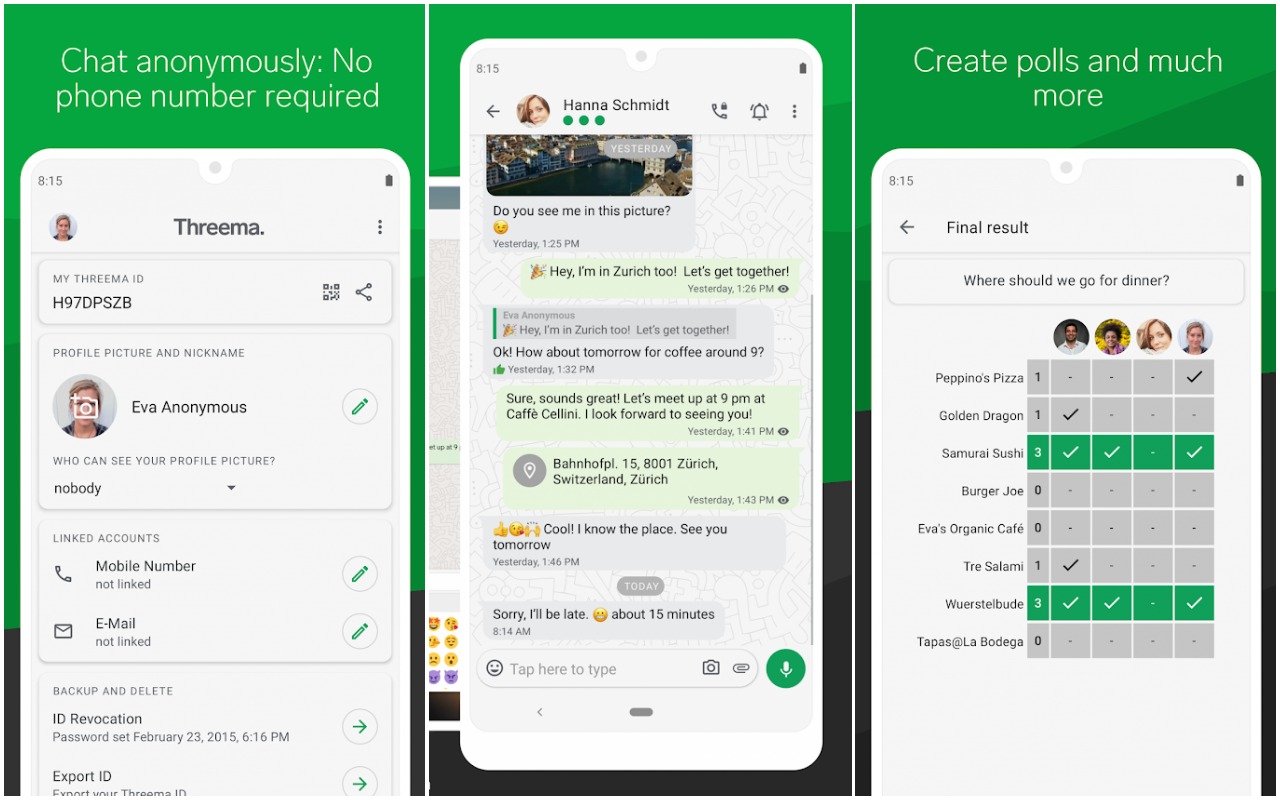 Threema is not a new entry, and it has been developed for years now.
So, it manages to offer a stable user experience and some exciting features like the ability to add a poll in group chats.
It lets you silently acknowledge messages from a recipient using agree/disagree without triggering a notification to them. This can come in handy at times.
Note that the agree/disagree feature works only in individual conversations.
You also can verify your contacts using QR codes to protect against man-in-the-middle attacks.
Compared to some other messengers, Threema fairs well with a Tablet as well.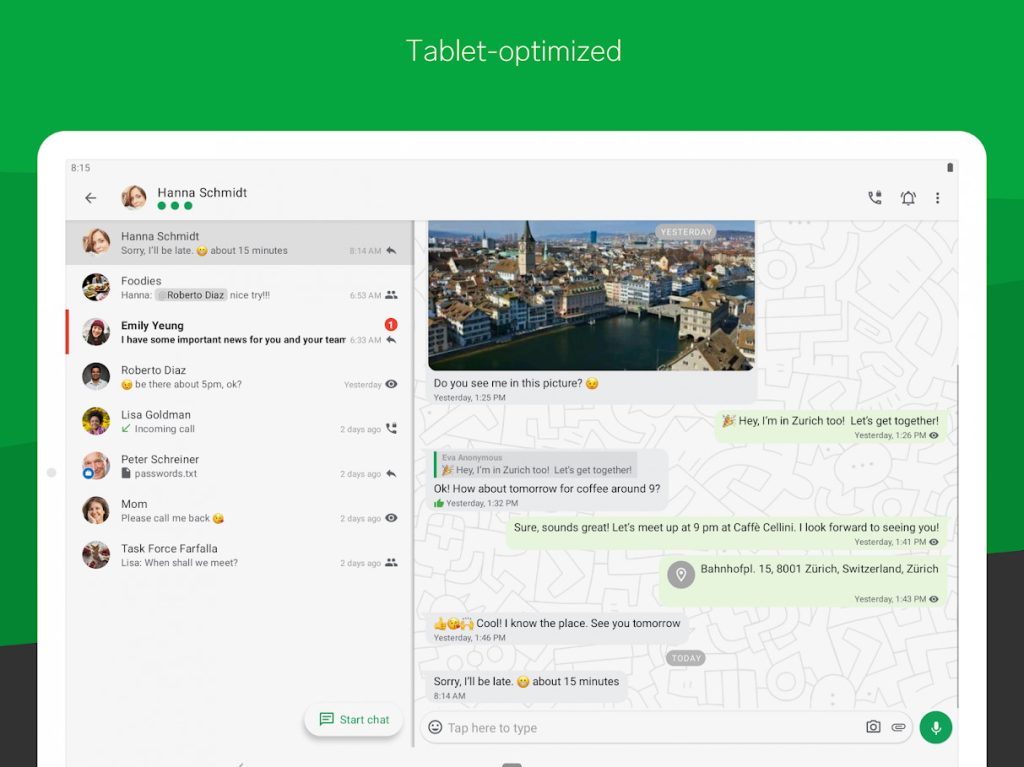 6. Swiss-based and GDRP Compliant
For someone concerned about the country of jurisdiction and privacy laws, Threema should be an ideal private messenger for you.
Threema is subject to laws in Switzerland, which is usually known to respect privacy at its best.
In addition to this, Threema mentions that it is entirely GDPR compliant. If that matters to you, Threema can be a good pick.
7. Threema for Work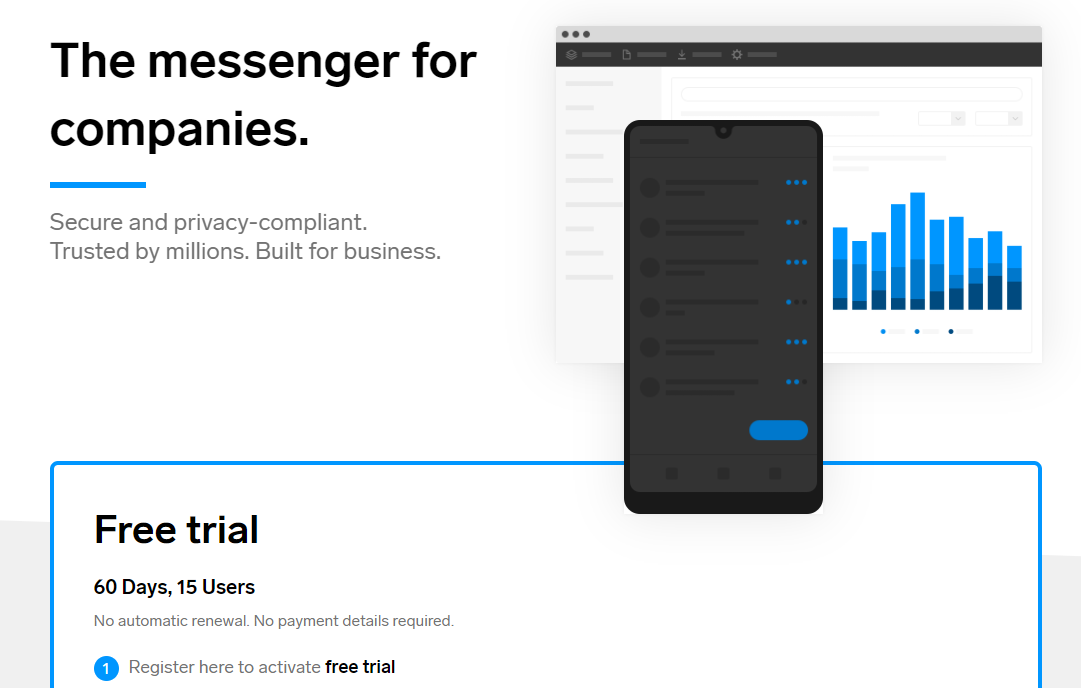 Interestingly, Threema also has a separate offering to facilitate secure communication for companies.
So, if you need a secure communication platform as an instant messenger, Threema would be an intriguing choice.
Final Thoughts
I have been using Threema for a long time now, and I admit that I do not have a lot of contacts there.
However, the user experience is excellent, and I have a fair share of usage on iOS and Android.
So, Threema is more geared towards serious users who do not want to compromise on any privacy-centric feature.
Also, as a premium app, not everyone will be encouraged to get on board. However, looking at the offering, you will end up with a solid privacy-focused messenger that's also open-source and regularly audited.
What do you think about it? Let me know your thoughts in the comments below.
---
More from It's FOSS...