Are you often forgetting things? Want a little help remembering your tasks? 🤔
While you can always use note-taking apps for Linux, they may not effectively remind you of tasks and things.
The 'Reminders' app can be your little helper, reminding you of your pending work.
Let's see what it can do for you.
Reminders: Overview ⭐
Reminders is a simple open-source reminder app for Linux written primarily using Python. It packs some good features in a compact package.
You can use it as one of the to-do list apps as well.
When you launch the app, you are greeted with a minimal home screen with all your reminders organized neatly.
Of course, I created some interesting tasks that you might want to follow!👀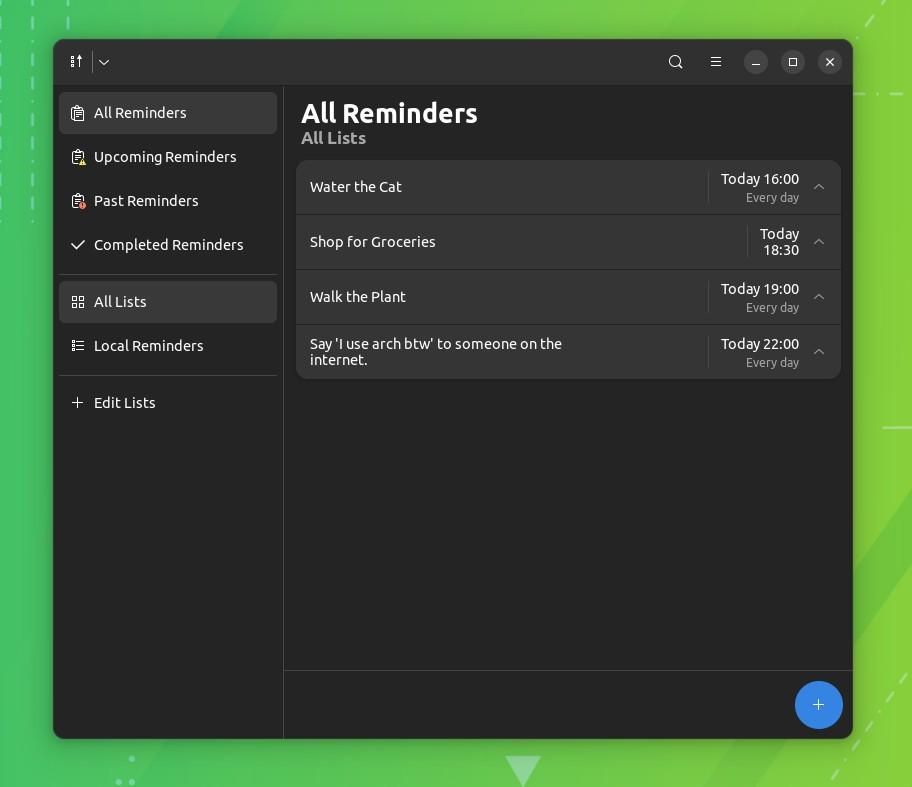 📋
By default, all your reminders are sorted by time; you can change that using the toggle in the top-left corner.
You can use the plus button at the bottom right to create a new reminder. You can give it a name, a brief description, set it as an important reminder, and set the date/time.
You can also set it to repeat at specific intervals like minutes, hours, days, and weeks.
When the time comes for your reminder, it will show you a notification and play a sound to notify you.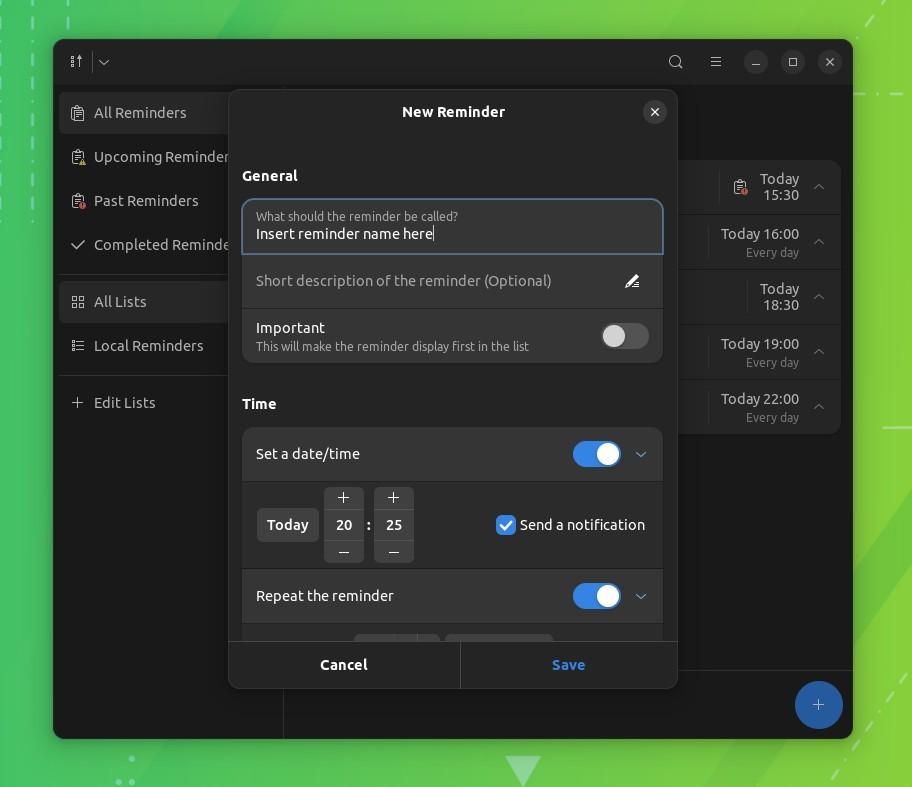 Made a mistake?
You can edit existing reminders by selecting them and clicking the 'Edit' button.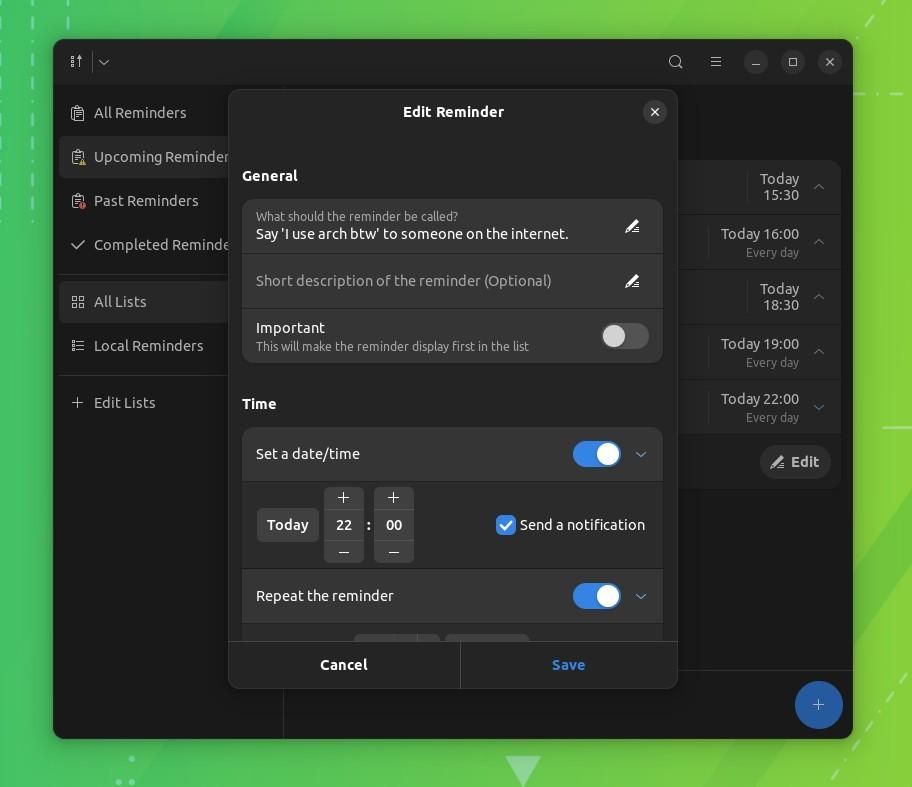 You can also go to the 'Upcoming Reminders' category to see the reminders that have been scheduled.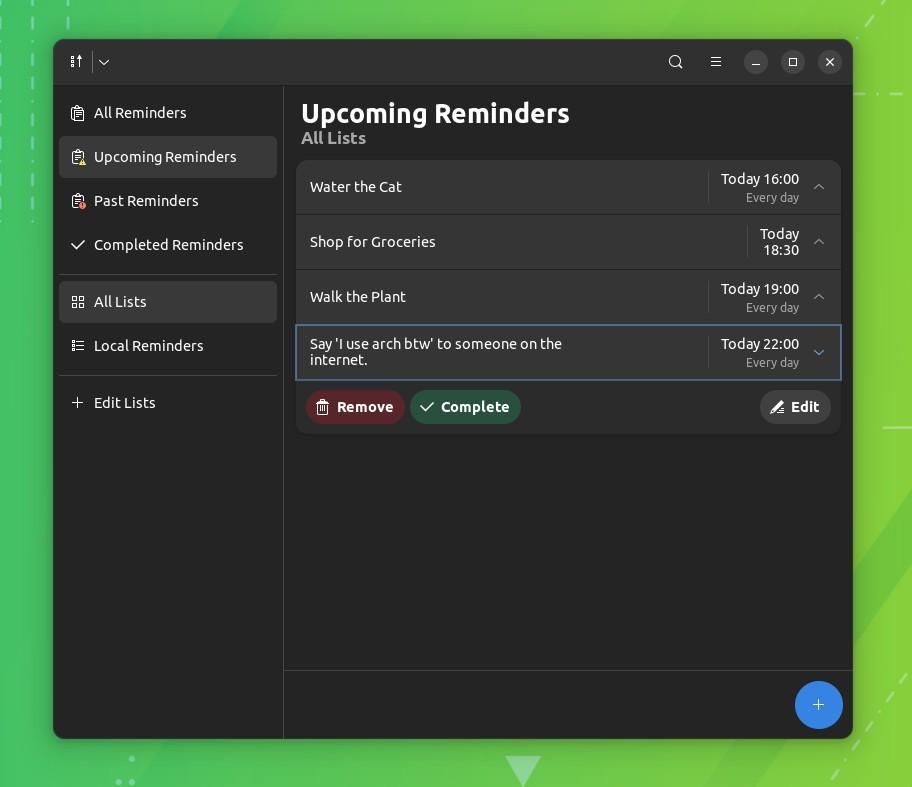 Similarly, you can check your past reminders and the completed ones by going to the specific categories: 'Past Reminders' & 'Completed Reminders.'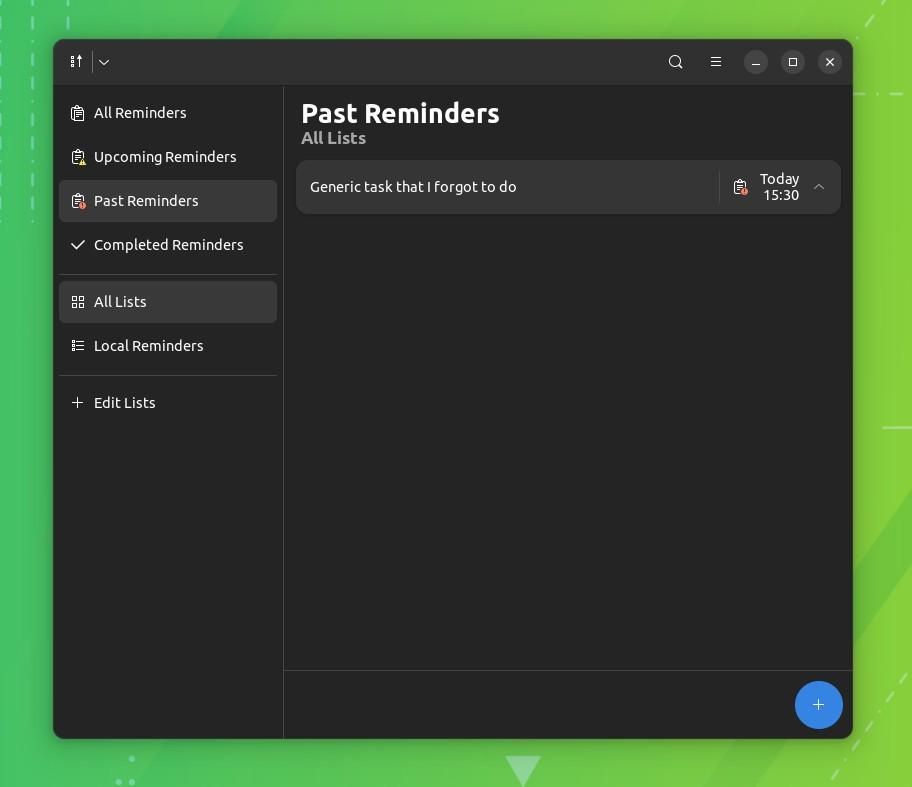 Reminders also support custom lists that organize reminders neatly for quick and easy access.
Allow me to show you how to create a list.
First, you must create a custom list by clicking on the 'Edit Lists' button in the sidebar and creating one.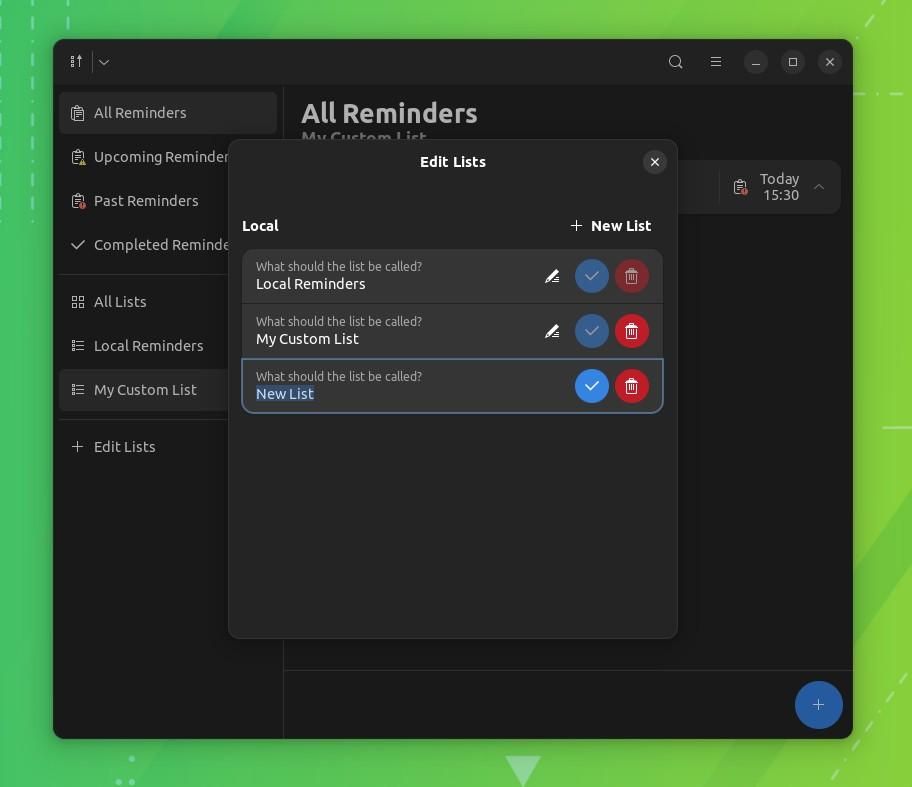 Suggested Read 📖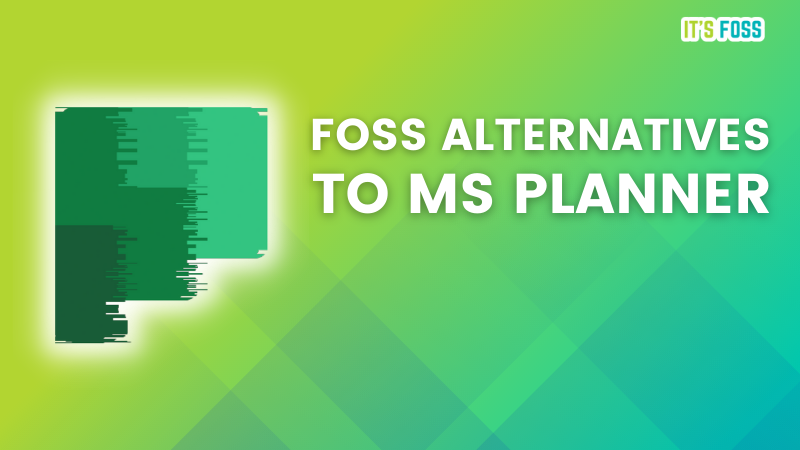 Then, when creating a new reminder, under the 'Location' options, select the list you just created.
📋
You can also select the list when you are editing an existing reminder.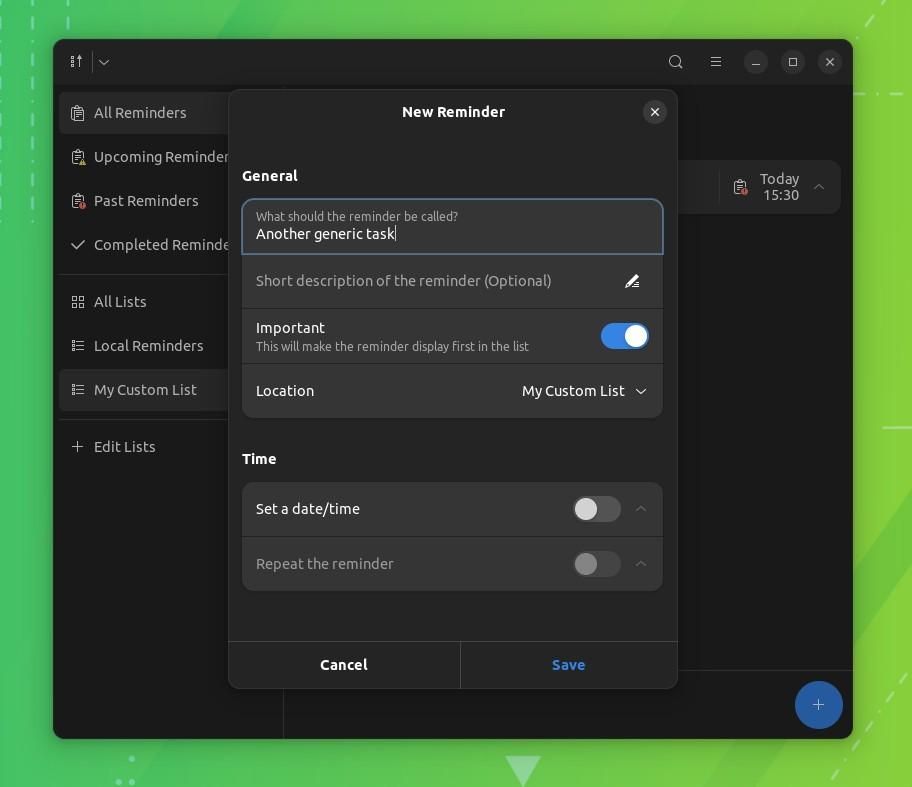 Now, click on the list from the sidebar menu to view the reminders under it.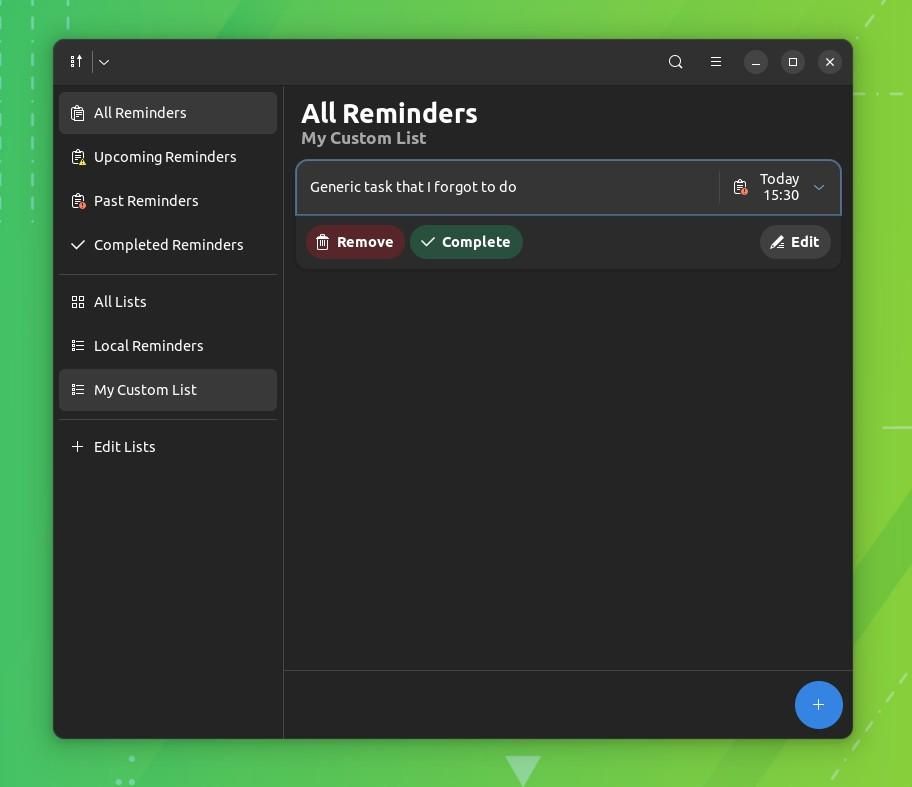 💡 This impressed me; Reminders has optional support for linking one's Microsoft account to sync up with their Microsoft To Do lists.
It's quite a straightforward linking process, with the ability to tweak the auto-refresh frequency of fetching the to-dos.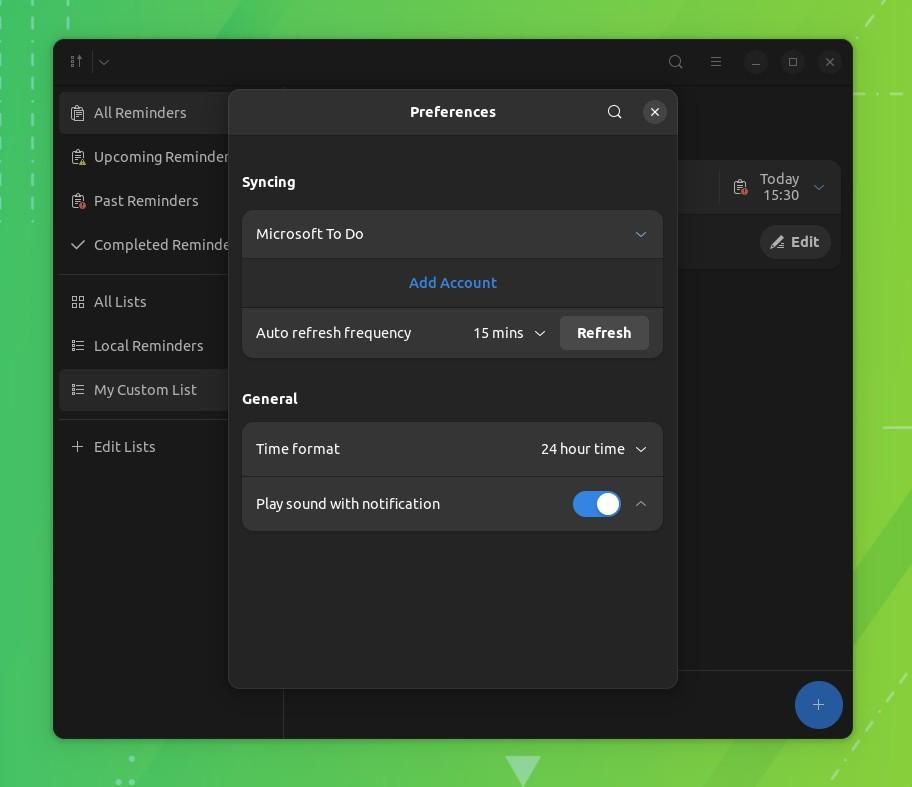 Reminders offer some great functionality in a very compact package, and the Microsoft To Do integration might appeal to users who are looking for a Linux app with such functionality.
The closest alternative to this would be 'Go For It!', another to-do app for Linux that provides a similar user experience (not actively maintained, but good enough).
Recommended Read 📖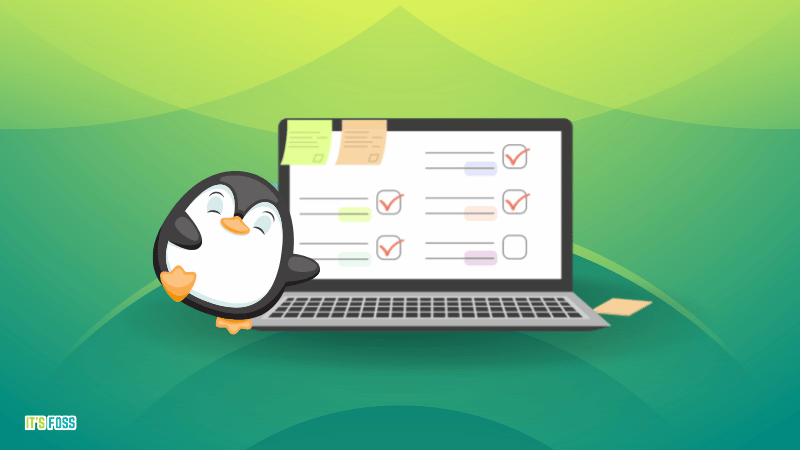 📥 Get Reminders
You can download the Reminders app from Flathub or build it using its source code found on GitHub.
They have plans for porting it for Windows, but it may or may not happen.
If you already have Flatpak setup, you can type in the following command to install it via the terminal:
flatpak install flathub io.github.dgsasha.Remembrance
💬 What to-do list or reminder app do you use to track what you want to do? Share your options in the comments below.
---
More from It's FOSS...