In a talk at LibrePlanet, an annual event organized by the Free Software Foundation, Richard Stallman announced that he is back at the Free Software Foundation (FSF).
Before being cancelled, Stallman was the president of FSF. He returns as one of the board directors, not as the president. That's not the same thing but as the creator of GNU and Free Software Foundation, FSF owes Stallman that much.
Richard Stallman announces his return at Free Software Foundation
"I am now on the Free Software Foundation board of directors once again" announces a visibly happy Richard Stallman. You can feel for the person who was forced to resign from the organization he created and nurtured for 30 years.
Stallman also mentions that some people will be happy while some might be disappointed but he is not going to resign a second time.
The original video is from LibrePlanet but since it was not embeddable, I uploaded it via Vimeo here.
In case you cannot watch the video or have difficulty in hearing, here's the transcript of his announcement.
I have an announcement to make. I am now on the Free Software Foundation board of directors once again. We were working on a video to announce this with but that turned out to be difficult. We didn't have experience doing that sort of thing so it didn't get finished but here's the announcement. Some of you will be happy with this and some might be disappointed but who knows. In any case, that's how it is. And I am not planning to resign a second time.
Who is Richard Stallman and why was he 'cancelled'?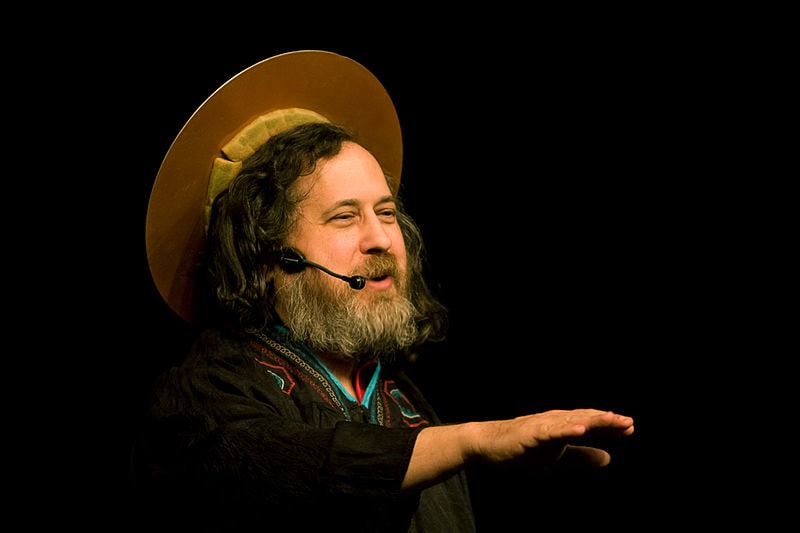 For those who are unaware, Richard Stallman is an American computer scientist who worked at MIT at the time of his 'cancellation'. He was one of the early hackers of the 70s and 80s.
He created the Free Software Movement which is the basis of open source practice today. He also created the GNU project that imitated many of UNIX tool sets and made it available as free and open source software. Linux would not have been possible without GNU and this is why many purists prefer to refer Linux as GNU/Linux.
Stallman is like one of those hippies from the 60s who didn't care much about the materialistic world and were happy focusing on their ideology.
His careless attitude might have worked in the 90s but certainly not in the present era. You can surely feel disgusted at toenail eating old guy and you might not like banters like this from the bygone era: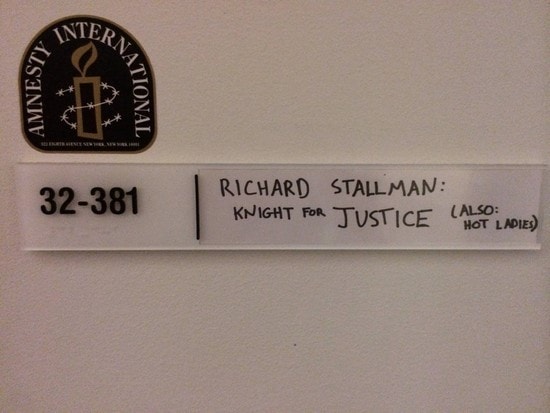 The reason why Stallman was forced to resign is different. As an intellectually leftist, Stallman tried to persuade students not to protest against a dead colleague who was named by one of victims of Jeffrey Epstein. His views and arguments were blown as the defense of Jeffery Epstien. All his previous controversial 'intellectual talks' were dug up. Due to all the negative coverage in the elite US media, Stallman was forced to resign first from MIT and then from the Free Software Foundation.
All's well that ends well?
I don't see Richard Stallman listed as board director on FSF website probably because it's not updated yet.
Update 1: Stallman is now listed among board of directors on FSF website.
Update 2: An online petition has been signed by over 800 people that calls for removal of Stallman and the entire FSF board.
Honestly, I am happy to see Stallman back at FSF. I hope the 'cancel mob' doesn't come out with pitchforks in their hand to burn his career down again.
How about you? Are you one of the happy ones or the disappointed ones?
---
More from It's FOSS...