Scribus, the popular Qt-based publishing app, has just released version 1.5.8. Although this release is relatively minor, it does have a few key improvements and features.
Let's take a look at them!
Improvements In Scribus 1.5.8
Some of the improvements in Scribus 1.5.8 include:
Preparation for the transition to Qt 6
UI improvements for dark mode
File import/export improvements
Build system improvements
As usual, a comprehensive list of changes can be found in the release notes.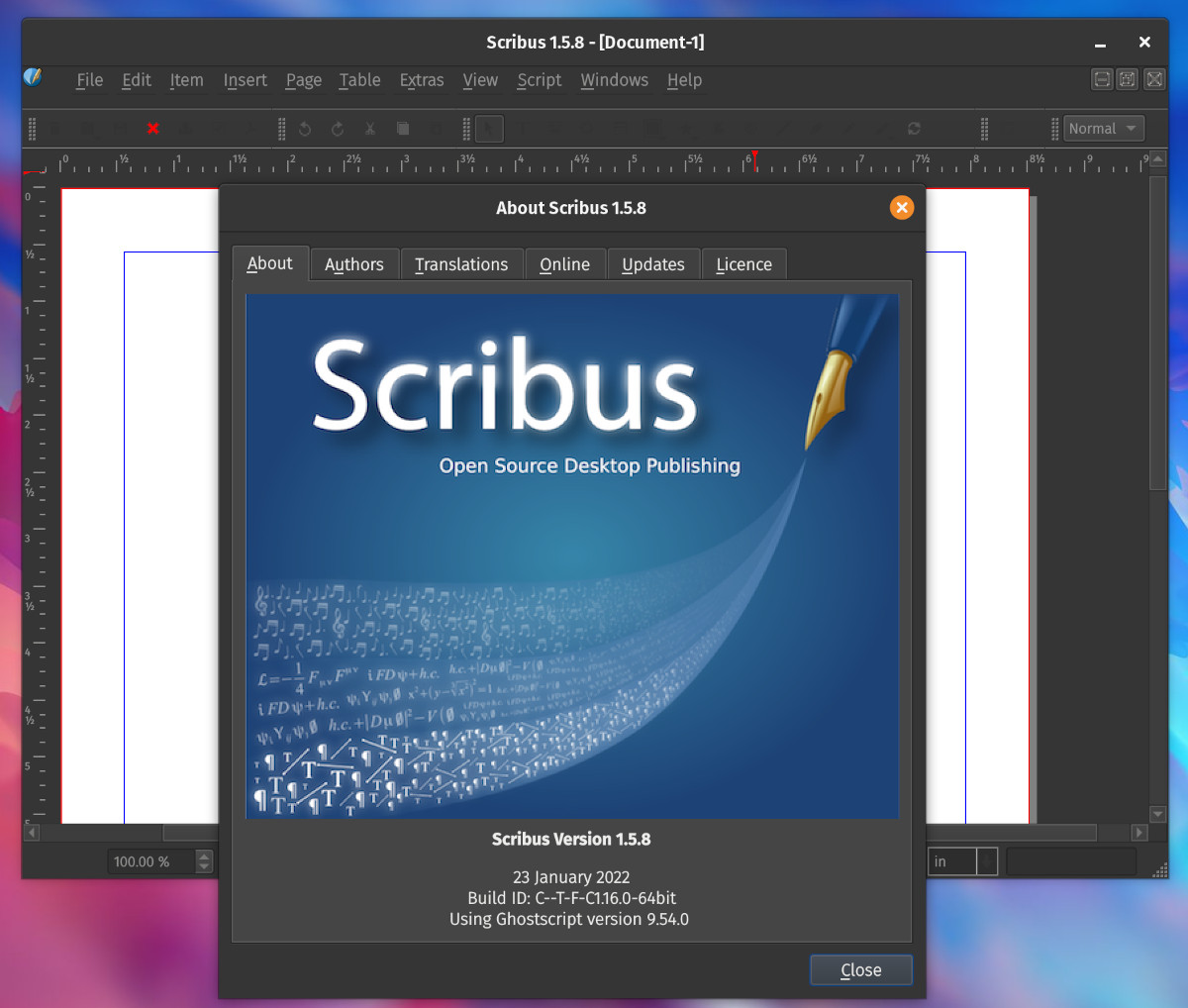 Qt 6 Preparations
As with many Linux apps, the future transition to Qt 6 should bring a huge number of improvements. However, the path to these improvements isn't particularly smooth, as the developers of Scribus have obviously found. As a result, a number of under-the-hood code cleanups have been necessary, many of which have been completed in time for this release.
Hence, with this release, users can expect greater stability and less frequent bugs and crashes.
Dark Mode Improvments
One trend over the past few years has been the dark mode craze, and this has extended to desktop Linux apps as well. Unfortunately, these dark mode interfaces often haven't had enough time to mature as much as their light mode counterparts. One of the victims of this is Scribus, but that is changing with the 1.5.8 release.
Alongside clearer UI elements, a small number of icons have also been updated, hopefully providing clearer visuals of what each button does.
Improved File Importing/Exporting
To help off this list of major changes in Scribus 1.5.8, we now also have improved file importing and exporting. On the importing side of things, better support for PNG, PDF, TIFF, SVG, and IDML files is now integrated. Unfortunately, the release notes don't make it clear exactly what improvements have been made to import these files, but my best guess would be the support for more variations of these formats, or possibly just faster loading times.
For exporting, the story is much the same, except only relating to PDF files. Again, the release notes are not entirely clear on the part.
Wrapping Up
Overall, Scribus 1.5.8 appears to be a pretty decent release, even if it may not appear to be so on the surface. I think the most exciting change is definitely the preparations for the transition to Qt 6, which will hopefully come sometime in the not-so-distant future.
Are you excited for Scribus' transition to Qt 6? Let us know down in the comments below!
---
More from It's FOSS...