Shortwave is an impressive Internet radio player for Linux desktops. It offers a modern and minimal user interface.
Shortwave v2.0 has finally landed after its last release in June 2020. Formerly known as Gradio, the new iteration of the app has become more robust and has a slew of nifty features thanks to Felix Häcker and other contributors.
It was already an easy-to-use app that enables users to simply launch the app, select a radio station and hit play. No subscriptions or sign-ups required. A no-frills, no-nonsense minimal internet radio player.
Shortwave 2.0: Overview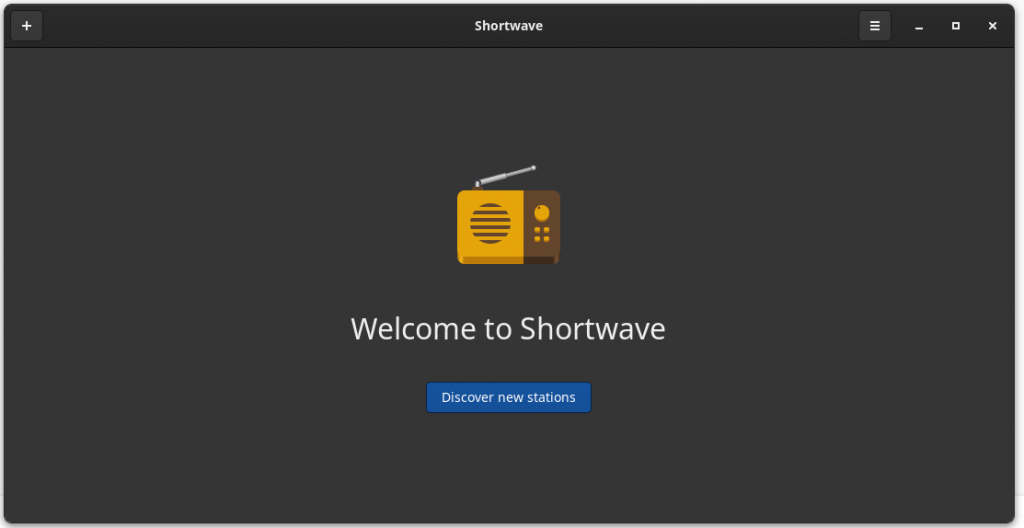 Search/browse radio stations by keyword or country

Favourite stations you like

GNOME Shell Integration

Chromecast support

Station recording feature

"Discover New Station" option to find new channels

Automatic Song discovery and option to download for offline playback

Fully adaptive interface.

Dark Mode
What's New?
Now, every time a song changes, a notification will pop up with the name of the song and Radio Channel.

There is a new mini player mode that displays quick functions like changing volume and stopping the station. If you want Shortwave accessible while having multiple windows (probably using a tiling manager), this mini player layout should come in handy.
Now, you can also easily resize the window of Shortwave without any issues. It should also adapt to different screen sizes. This also means this app is ready for Linux phones like Librem 5 and PinePhone.

The station information dialog window now displays more information like the option to copy stream URL. You can then paste this URL in your favorite video player that supports streaming audio source like VLC to play it.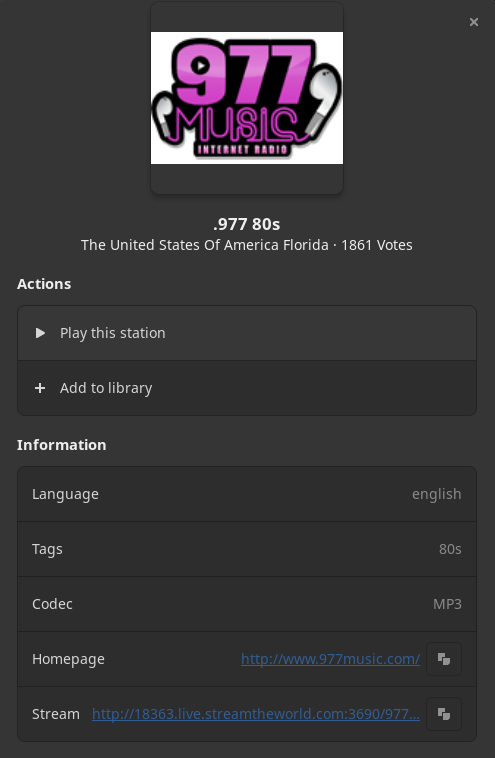 In addition to the feature improvements, there are also some subtle, but noticeable improvements like the navigation using the keyboard is easier.
Also, something useful – while audio playback is on, your system will no longer hibernate/sleep.
Not just limited to the features, but the user interface was ported from GTK3 to GTK4 and many app elements were improved or rewritten.
Install Shortwave 2.0 on Linux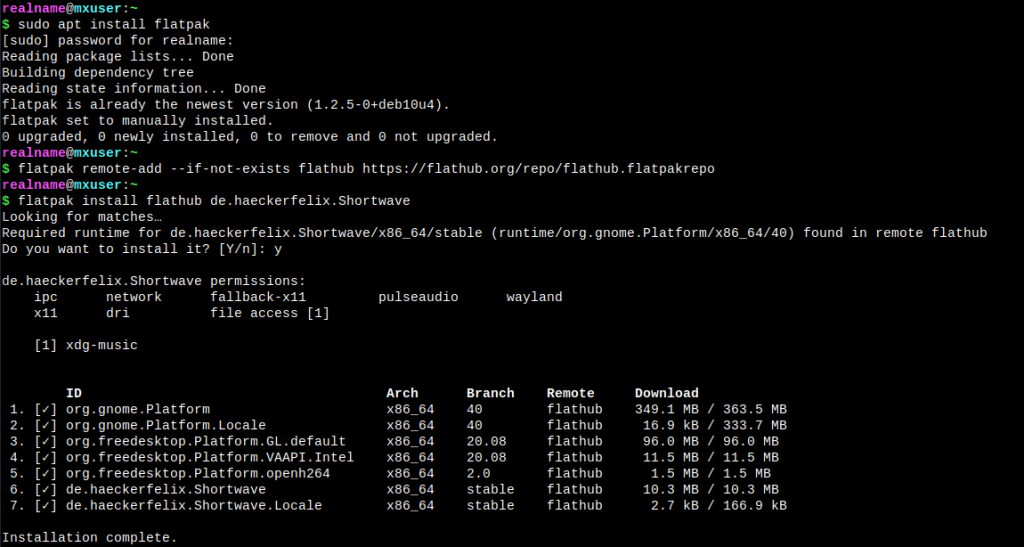 You may not find Shortwave listed in the default repositories. For Arch Linux users, you can find it in AUR.
In either case, you can use the Flatpak package for any Linux distribution. Read our Flatpak guide if you need help installing.
All you need to do is to open the terminal (Alt + Ctrl + T, if using keyboard) and paste the following 2 lines one after the other (if you do not have Flatpak configured):
sudo apt install flatpak
flatpak remote-add --if-not-exists flathub https://flathub.org/repo/flathub.flatpakrepo
Next, to install it from Flathub, type in the following command:
flatpak install flathub de.haeckerfelix.Shortwave
To know more about the release, you can refer to its GitLab page or the official release post.
---
More from It's FOSS...