There are plenty of screenshot tools available for Linux. Shutter has been my all-time favorite.
The funny thing is that I hardly use it for taking screenshots, rather I edit the screenshots with Shutter to add arrows, triangles and annotate them. Most screenshots you see in the tutorials on It's FOSS are edited with Shutter.
For the past several years, the development of Shutter stalled. There were no new releases and the existing version had dependency on the old libraries versions that are not available in newer distribution versions. For this reason, you had to make special efforts for enabling edit mode Shutter on Linux.
The good thing is that Shutter finally has a new release after more than two years and this new release removes the dependency on the outdated Perl libraries.
What's new in Shutter 0.95?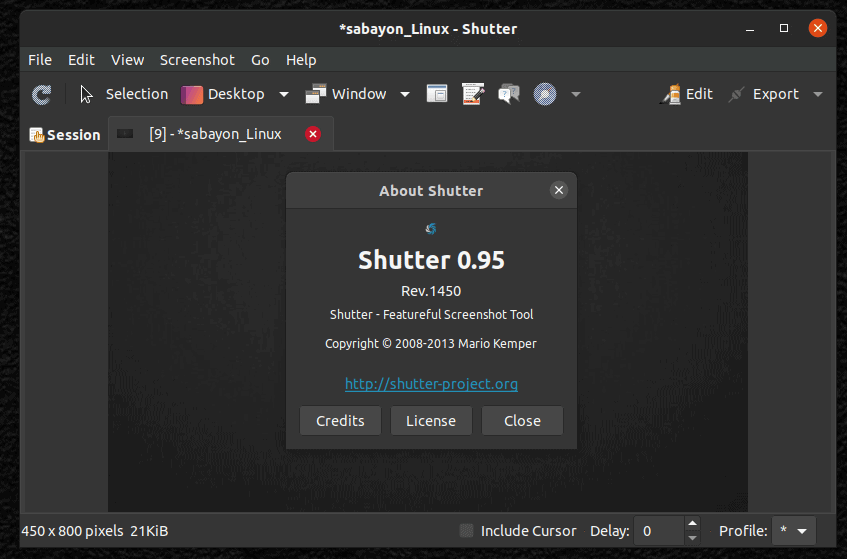 Don't expect new features added to Shutter just yet. This is more of a maintenance release, and it removes the outdated Perl Gnome 2 libraries.
Almost fully dropped the dependency for outdated Perl Gnome2 library
Updated translations
Removed dependencies like gnome-perl, gnome-vfs-perl, libgnome2-perl, libgnome2-vfs-perl
How to install Shutter 0.95 on Linux
Ubuntu 20.10 users can use the Linux Uprising PPA to install Shutter 0.95:
sudo add-apt-repository ppa:linuxuprising/shutter
sudo apt install shutter
Though the PPA is also available for Ubuntu 20.04, it hasn't been updated with version 0.95 for Focal Fossa.
If you really want the new version in Ubuntu 20.04, Linux Mint and other Debian and Ubuntu-based distributions, you may download the DEB file from the PPA and try installing it.
I can see the new version available via AUR for Arch-based distributions like Manjaro.
The source code is available on its release page for those interested.
I am happy to see Shutter being revived. This is one of the essential tools for me at least. I tried replacing it with Flameshot, another great screenshot tool. However, Flameshot is not suitable for editing an already saved screenshot, you can only edit it while taking the screenshot.
How about you? Are you a shutter fan like me or do you prefer some other screenshot tool?
---
More from It's FOSS...