Slimbook is a brand that specializes in Linux laptops and desktops. Their latest offering is the Slimbook Titan and as the name suggests, it is quite a powerful and featured packed laptop.
Slimbook Titan: What does it pack?
The Slimbook Titan is powered by an 8-core AMD Ryzen 7 5800H processor running at 3.2 GHz, the processor is based on AMD's latest Zen 3 architecture which is a significant improvement over the previous generation.
For gaming and other graphics intensive tasks the laptop comes equipped with a dedicated GPU, the Nvidia RTX 3070 with 8 GB of GDDR6 memory.
The GPU is based on Nvidia's Ampere architecture which brought in significant performance gains compared to the Turing architecture that came earlier, and in some cases even doubled the performance gain.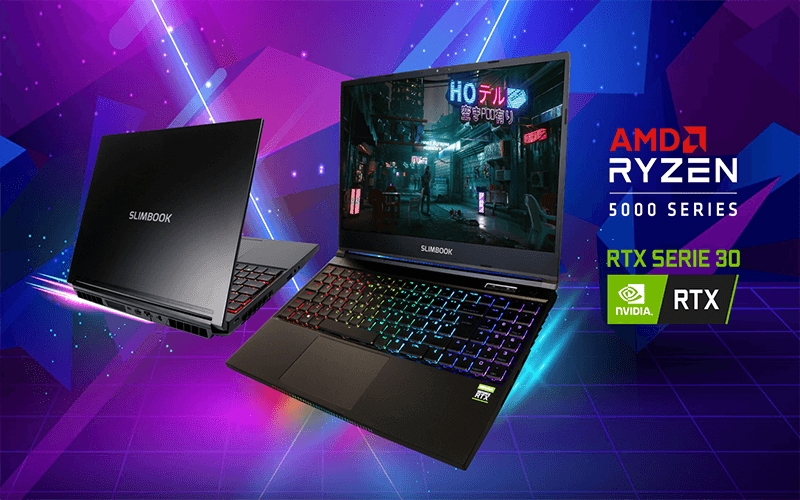 The laptop comes equipped with 16 GB DDR4 RAM @3200 MHz by default and the user has an option to bump it up to either 32 GB or 64 GB of DDR4 RAM @3200 MHz at an added cost.
As for data storage, the user has an option to opt for the default 500 GB NVMe SSD or expand it up to a 2 TB NVMe SSD at an added cost. There is also an optional empty M.2 storage port to install an additional SSD.
The laptop comes equipped with an 15.6-inch, 2K (2560×1440), 165Hz, IPS display.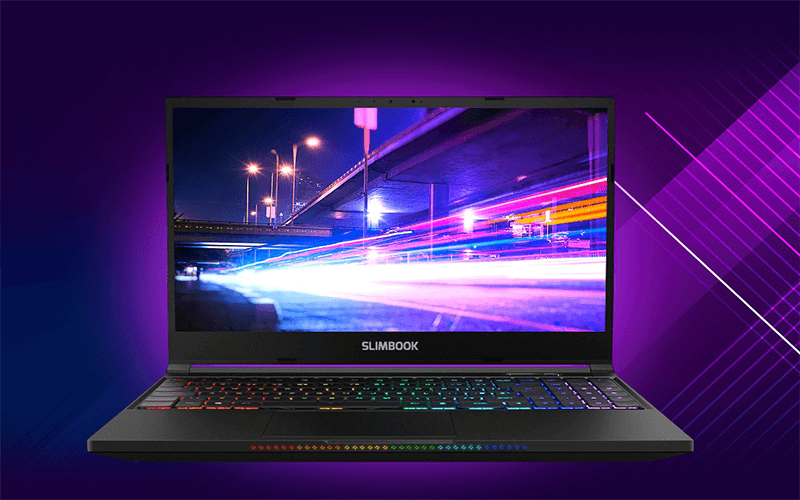 The Slimbook Titan features a full mechanical keyboard complete with a numpad. It comes equipped with optical switches from Razer featuring per-key RGB lighting. The RGB treatment doesn't stop there, the front of the laptop also features an RGB light bar.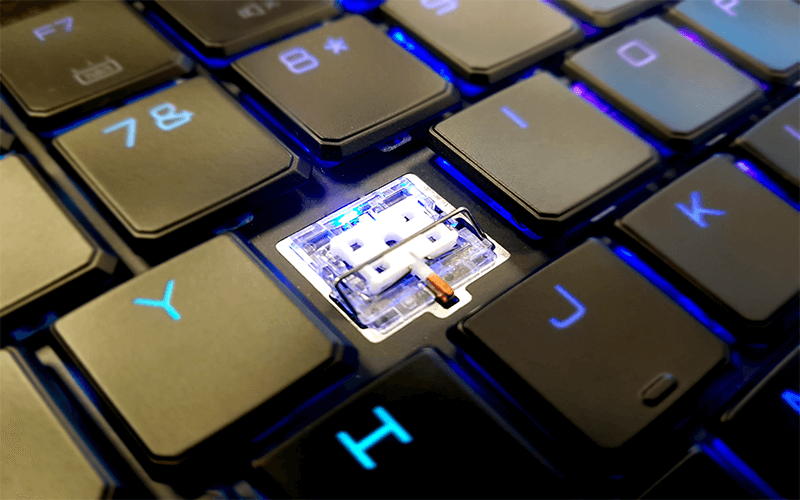 The Slimbook Titan weighs around 2.2 Kg, this is thanks to the aluminium chassis under its skin and a beefy 93.4 Wh 6-cell battery that should keep it powered for a good amount of time, we are not yet sure for exactly how long.
Slimbook have not released any benchmarking data regarding the thermals and battery life of the laptop. Whenever they do release the numbers though, we will be sure to cover it on It's FOSS.
As for other features, connectivity and IO ports, the Titan is equipped with a host of them:
It comes equipped with the latest Wi-Fi 6 AX standard wireless adapter.
A 2.5 Gbps Ethernet port.
Sound system provided by THX.
3 x USB 3.0 ports.
1 x USB-C port with display support.
1 x HDMI port for external displays.
Infrared camera with facial recognition.
Three operation modes: Office, Gaming and Turbo.
Pricing and Availability
The Slimbook Titan is available for pre-order on their official store at a discounted price of €1599 for the base model without any add-ons, the post release price of the base model is going to be €1759.
If you want to get the fully decked out model of the Slimbook Titan then you could be paying upwards of €3000 with 64 GB DDR4 RAM @3200 MHz, two 2 TB NVMe SSDs by Samsung in RAID 1 configuration, Dual Boot Windows 10 Pro with your choice of a Linux distro installed alongside and a pen drive with your choice of Linux distro preinstalled.
The users can also choose which language they want their keyboard in, four options are on offer: Spanish, English (US), English (UK) and German. Choosing a keyboard language is free of charge and is available across all possible variants.
Closing Thoughts
The Slimbook Titan is a very powerful gaming laptop for Linux that caters to gamers with its new generation hardware and gamer centric features.
The closest competition to the Titan are the TUXEDO Computers series of Polaris gaming laptops, but they are running last gen hardware and cannot be compared directly. The other option is to buy a Windows equipped gaming laptop and dual boot a Linux distro onto it. But we all know how big of a headache that is.
Not into Linux gaming laptops?, you can easily get non-gaming Linux laptops from brands around the world, for more info check our article on the topic.
What are your thoughts on the Slimbook Titan?, Is it powerful enough for you?
---
More from It's FOSS...