Found a YouTube video that you want to save for offline use while also not opting for their paid plan?
Well, then you can make use of Tube Converter. It is a front-end for 'yt-dlp' that offers some neat features.
🚧
Downloading YouTube videos without permission is against the platform's policy. Hence these tools are not available in official stores. We do not encourage you to use the tool for illegal purposes but merely mention the tool for research and experiment purposes.
Tube Converter: Overview ⭐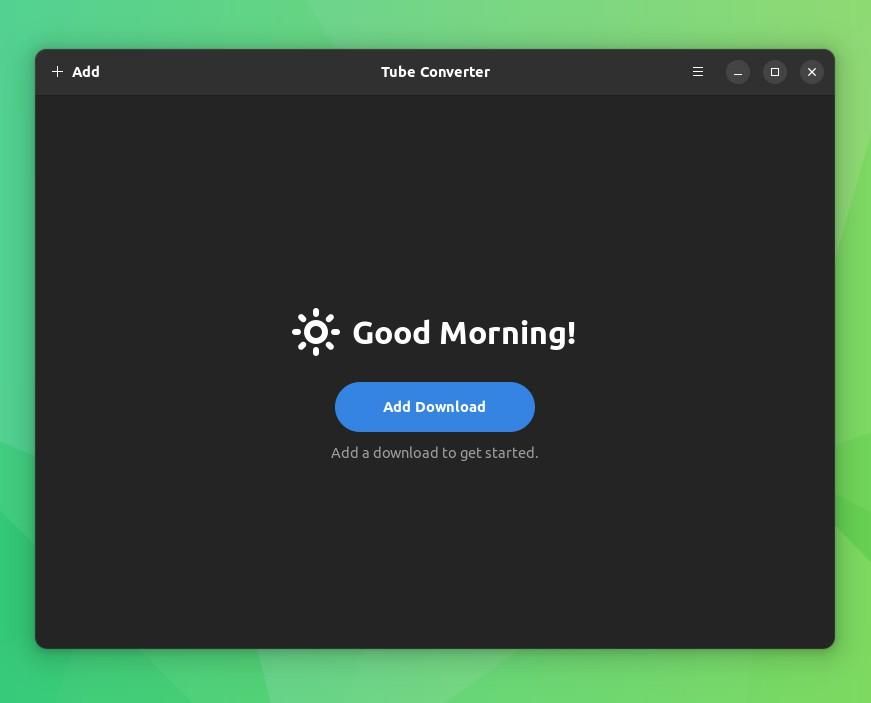 Written primarily using C#, Tube Converter is a cross-platform open-source tool that allows you to download videos directly from YouTube without much hassle.
Allow me to show you the capability of this app.
When you launch the app, a nice greeting is shown with the 'Add Download' button. Click on that to add a YouTube video URL, and then click on 'Validate.'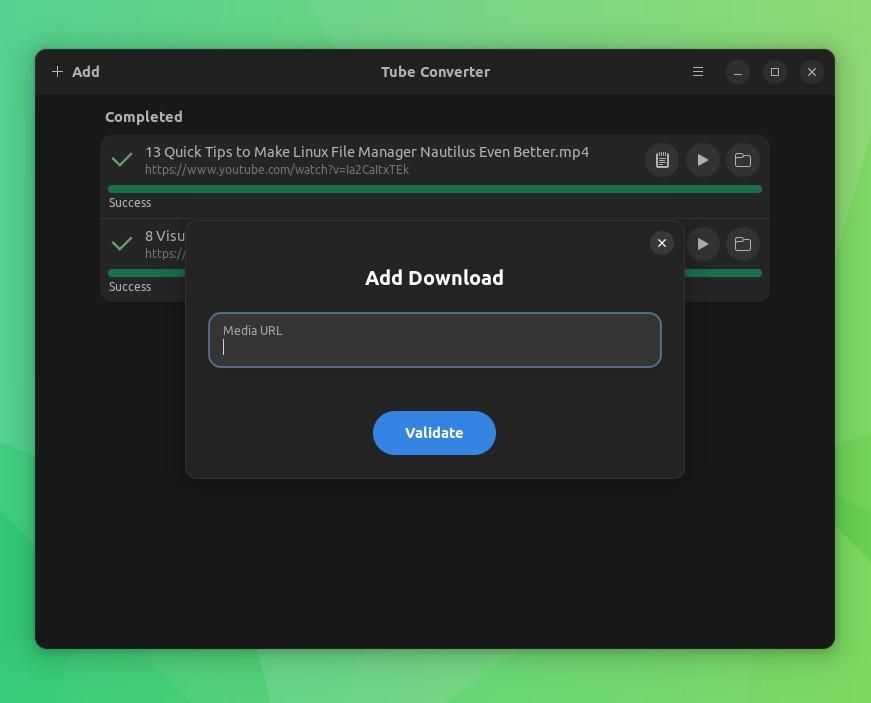 When you do that, you will be shown options to select the file format, quality, subtitles, save location, and more.
📋
You can select MP3 as the file format for downloading the audio only.
Click on 'Download' to start downloading the video.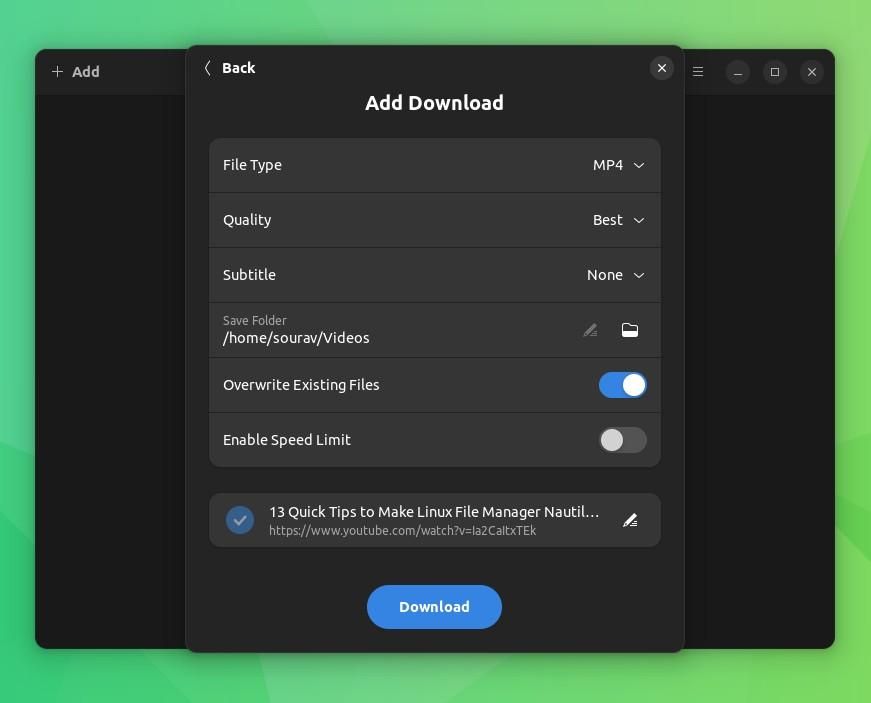 You are shown the progress of the download on the main screen, where you can see the title of the video and the URL and download speed.
Moreover, Tube Converter shows a notification when a download is finished; But when I tested that, it was a bit spotty.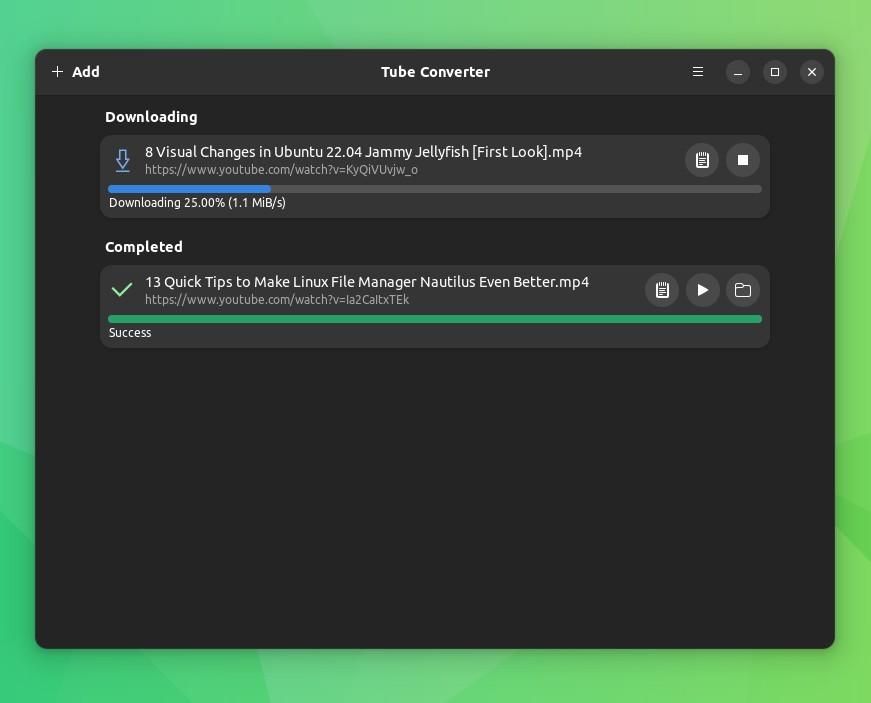 That's not all; Tube Converter also has some good customization options, such as:
Adapting to the system theme.
Running in the background.
Ability to limit maximum concurrent downloads.
Set a download speed limit.
Option to use 'Aria2' as an alternative downloader.
Enable/Disable the inclusion of metadata in downloaded videos.
Stop/Retry all downloads and clear all queued downloads.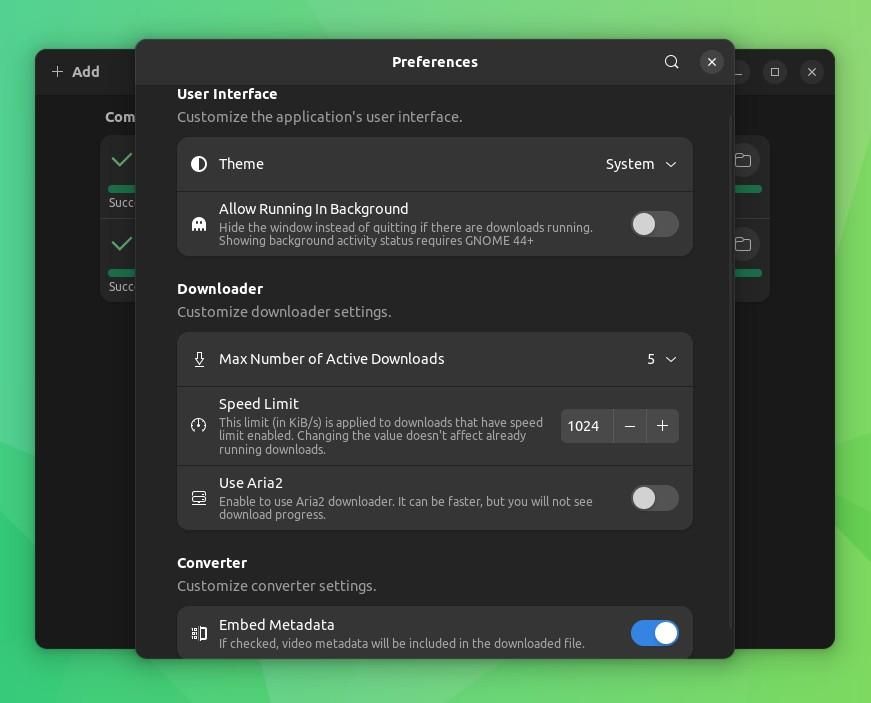 These can be accessed from 'Preferences' under the ribbon menu.
Seeing that the Linux client works quite well, Tube Converter is useful for downloading those addictive happy happy cat memes and other stuff 🐱 (we don't judge)
📥 Get Tube Converter
Tube Converter is available for Linux and Windows from Flathub, Snap Store, and the Microsoft Store.
You can also look at its source code on GitHub.
Do you wonder what videos I download from YouTube? 🤔 Well, you can check those out on our YouTube channel.
---
More from It's FOSS...