There are several system manufacturers that sell Linux-powered systems. Dell and Lenovo are the mainstream vendors. Apart from that, there are a bunch of smaller but dedicated vendors who deal exclusively in Linux-based systems.
One such vendor is German-based TUXEDO Computers. They have built quite a name for themselves in the last few years.
They recently revealed the TUXEDO InfinityBook Pro 16 - Gen7 Max Performance Edition, which is a beast in terms of specification and performance.
I have got my hands on this device, and I am going to share my experience and views on it.
📋
Disclaimer: TUXEDO Computers sent this device for review. But this in no way influences my experiences and views on the device.
Highly Customizable Specifications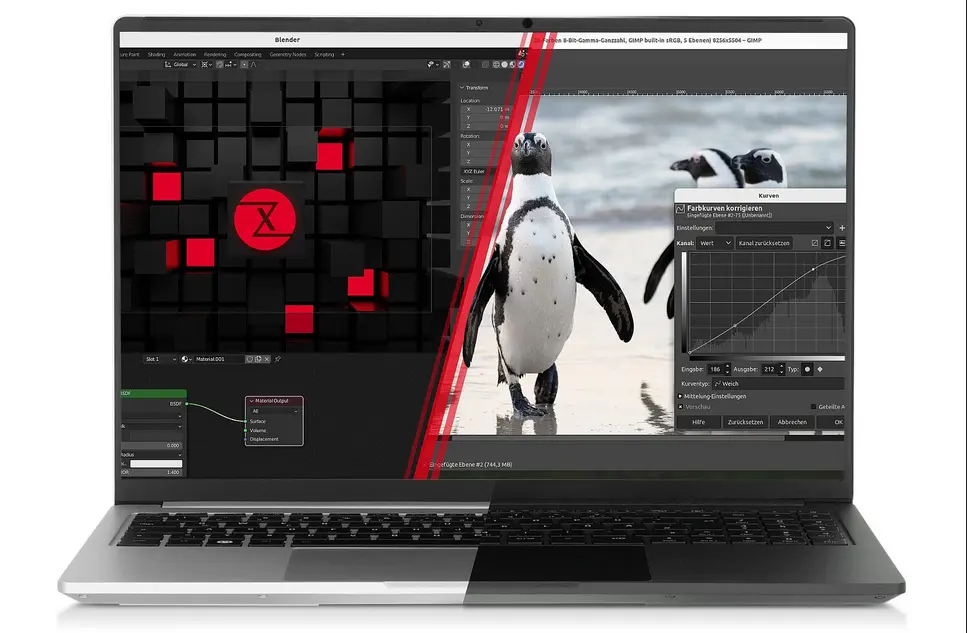 This is a beast of a laptop. Even though it does not feature Intel's latest Raptor series chipset, the Alder Lake chip has a lot to offer coupled with DDR5 memory.
Specifications include:
Processor: Intel Core i7-12700H with 14 cores and 20 threads
Graphics: Intel Iris Xe Graphics integrated with CPU and NVIDIA GeForce RTX 3070 Ti
Display: 16 inches, non-glare Omnia display with 240 Hz refresh rate has 2560x1600px in 16:10 aspect ratio
RAM: DDR5-4800 MHz 32GB (expandable up to 64 GB)
Storage: 1 TB Intel Optane NVME SSD
WiFi: Dual Band Intel Wi-Fi 6 AX200 supporting up to 802.11 ax
Bluetooth: 5.2, Integrated with Wi-Fi
Webcam: 2.0 MP full HD with face detection
Ports: 2 USB-A 3.2 Gen1, 1 USB-C 3.2 Gen2, SD-card reader, jack, Thunderbolt 4, HDMI 2.0b and Kensington Lock
Battery: 80Wh lithium-polymer
Weight: 1.7 kg
🧑‍🔧 Customize All You Want
Customization is one of the strongest points of TUXEDO Computers. I have never seen so many customization options with other brands, like Dell or Apple.
While purchasing, you can customize the following aspects of the hardware:
Upgrade RAM up to 64 GB. There are two RAM slots.
Upgrade to up to 4 TB of SSD storage. There are two M.2 slots.
Choose from various keyboard layouts or opt for a completely blank keyboard.
Choose between NVIDIA GeForce RTX 3060, 3070 Ti, and 3080.
USB to LAN adapter is optional.
Various power cord options for international users.
There is a customization scope on the operating system side as well:
Choose between TUXEDO OS (KDE+Ubuntu), Ubuntu 22.04, Kubuntu 22.04 and Ubuntu Budgie 22.04.
You can also opt not to have Linux.
You can opt for Windows 10 and 11 either in a virtual machine or on the disk.
You can also request a dual-boot Windows-Linux system.
🏢
There is minimal TUXEDO branding on the laptop. It's just one TUXEDO logo in the middle. You can opt to remove it completely for a fee or have a custom engraving of your own logo for a fee. This is a good option for businesses.
Most computers come with a bunch of stickers pasted on the chassis. TUXEDO packs a few stickers separately, so if you want, you can put them on or leave your laptop in pristine condition.
First Impressions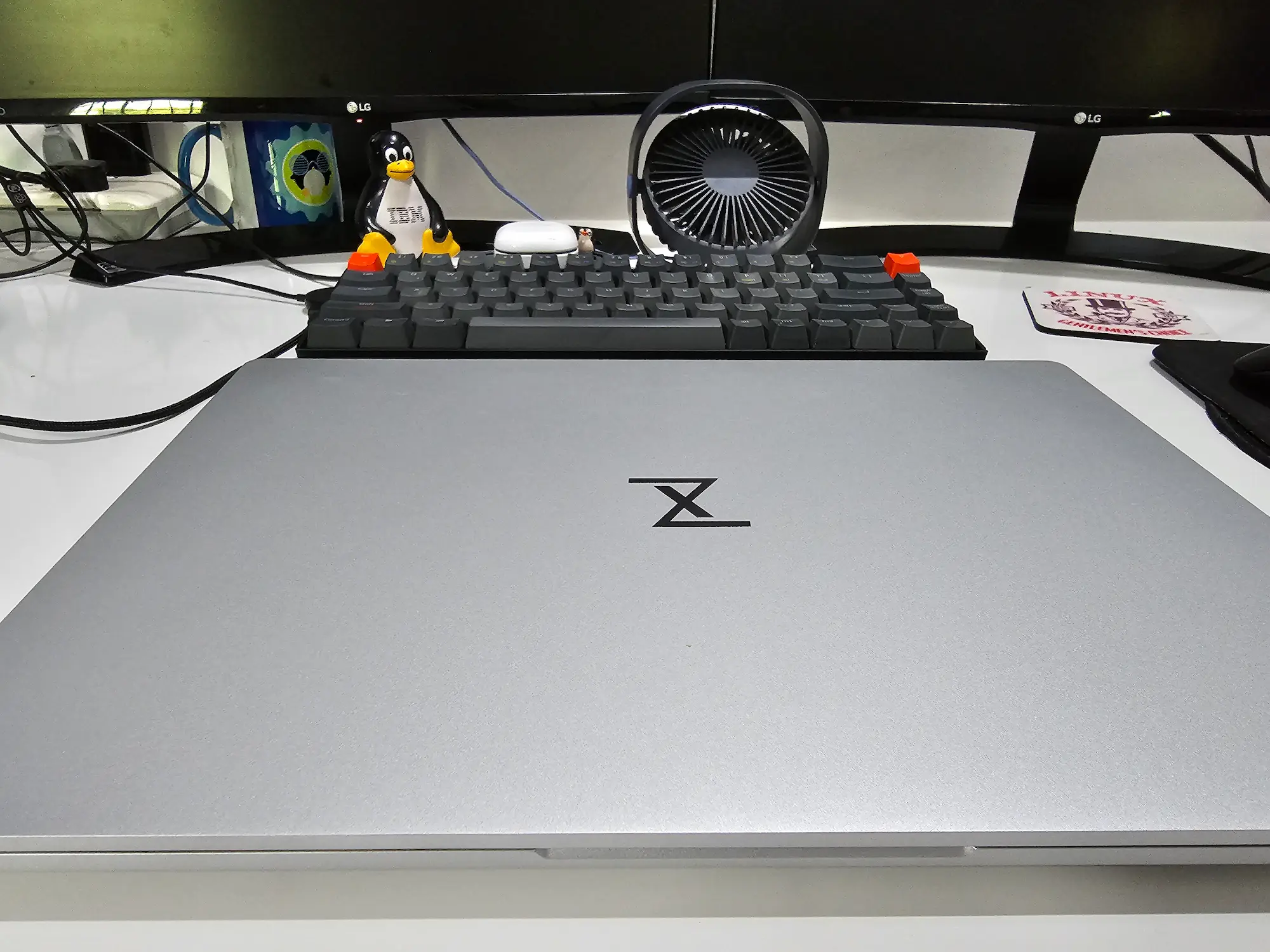 The device came in a well-packaged box. Apart from the notebook and the charger, the package also contained a WebFAI USB (more details later), a USB to Ethernet cable (I discovered its use later), a few stickers, and a TUXEDO notepad (a paper one, not a gadget).
It also had a round-shaped TUXEDO branded mousepad. Though I still prefer my Tukzer mousemat that comes with wrist support.
By all means, it is a premium laptop, and I am no stranger to high-end computing devices. I am a fan of the Dell XPS series. I had the developer edition from 2016, and I got another one in 2021. The newer Dell XPS 13 is the top of the shelf with a 4K screen and 16 GB of RAM.
For this reason, you'll find me comparing my TUXEDO InfinityBook Pro experience with Dell XPS. But that's a good thing. After all, both are premium laptops.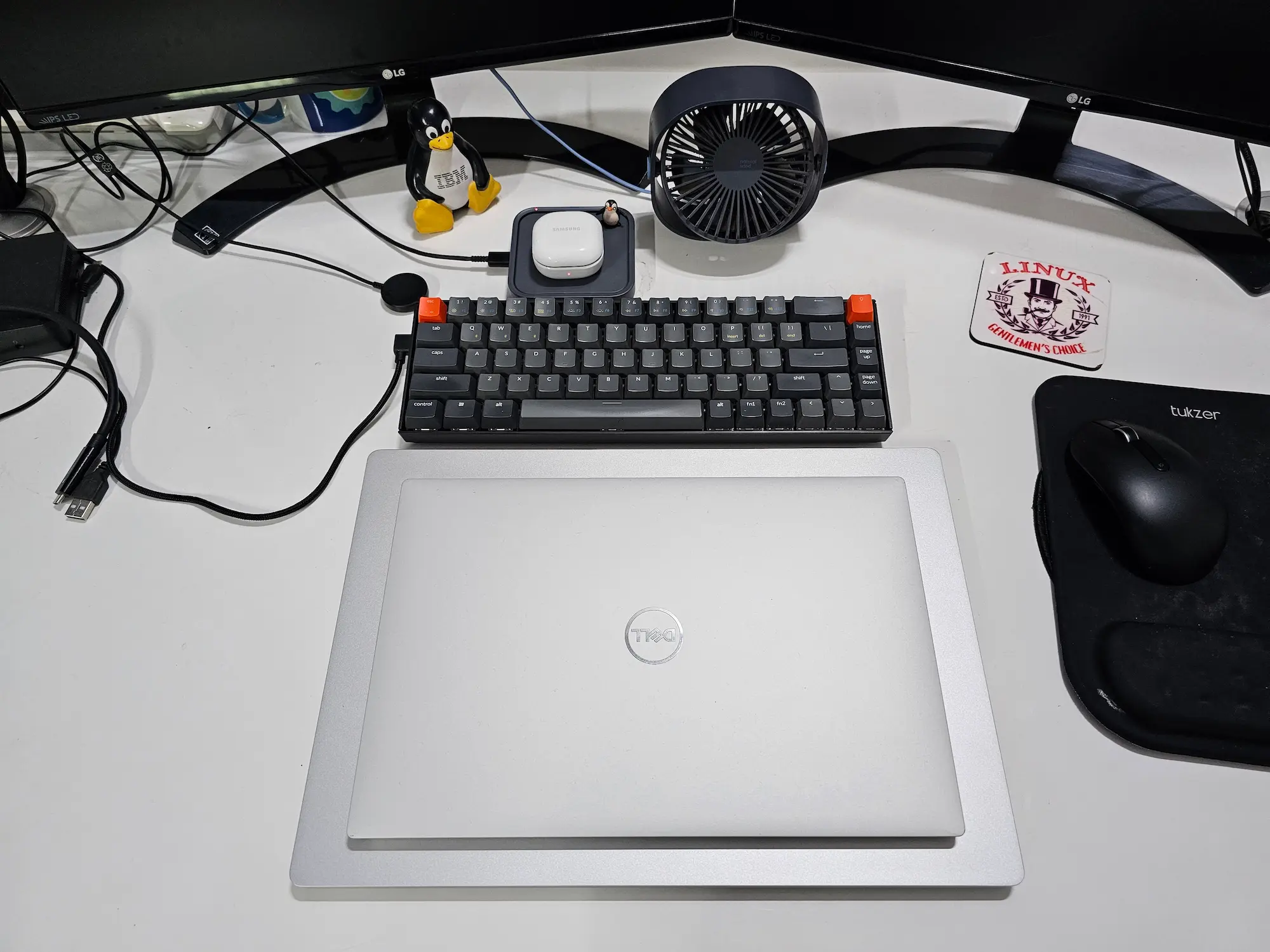 It may seem bigger, but Dell XPS has one of the smallest form factors. It's almost the size of a regular 10 inches tablet.
Considering that, you'll realize it is not that big and bulky for a 16 inches laptop. Also, for a 16 inches laptop, it is rather slim with a thickness of 17mm.
The true size comparison will be with a laptop in a similar category. When I compare it with a 15.6 inches Acer Predator laptop, the compactness of InfinityBook Pro is highlighted.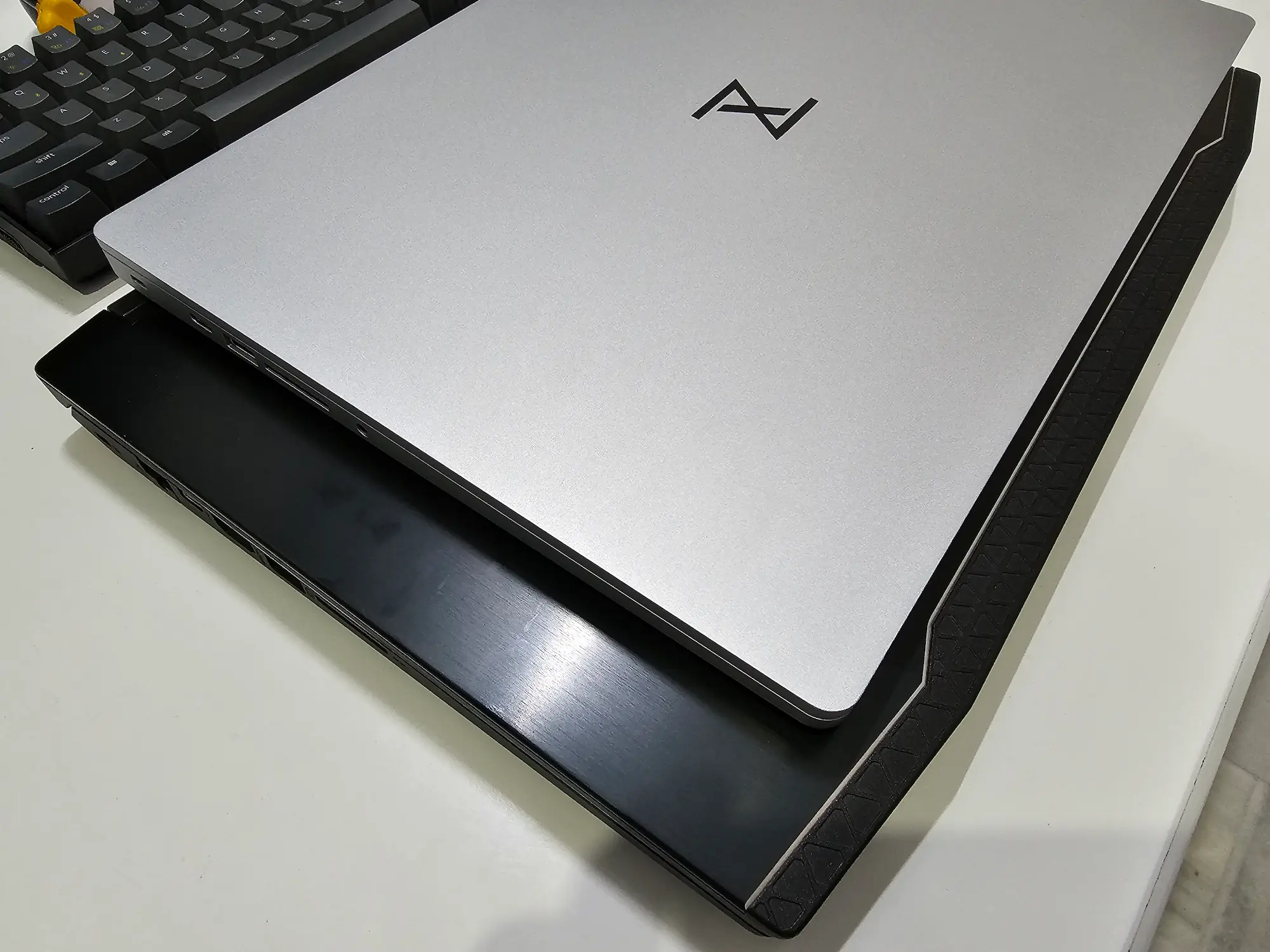 The small size is all thanks to a thin bezel that gives you maximum screen space.
The chassis is all magnesium and thus contributes towards maintaining a low-weight profile.
Overall, this is a decent-looking, sleek laptop.
💻
This review is more than first impressions of the gadget. I have used it for over a month as my primary system before sharing my views and experience.
The Ultimate TUXEDO Control Center: I Love It ❤️
Perhaps the best thing about the TUXEDO devices is their Control Center.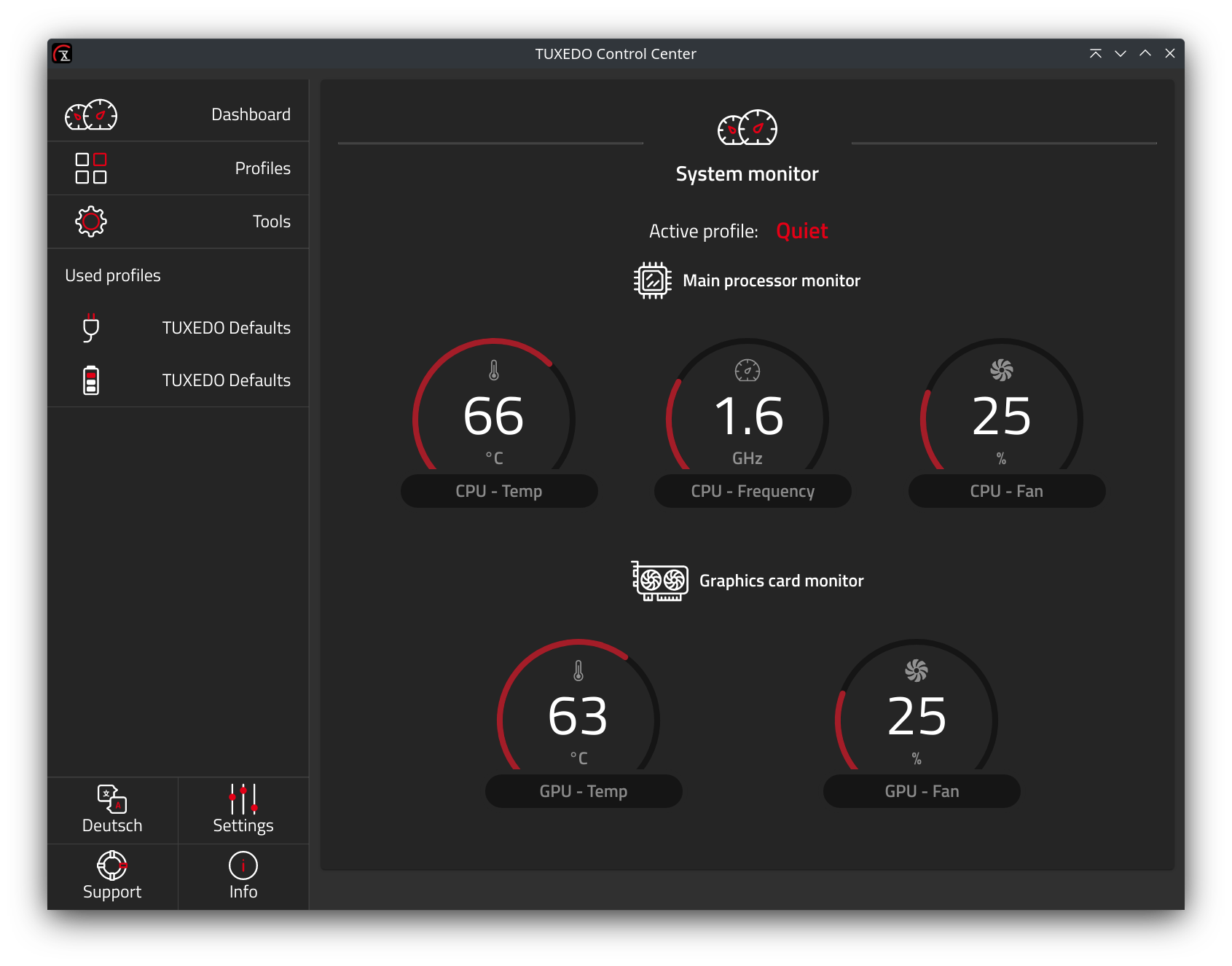 It is a graphical utility that shows the CPU and GPU stats at a glance. Not something extraordinary, I know. But it does more than that.
If you think the fan is making too much noise, you can switch to the Quiet profile. This means lower CPU cycles (performance), less heat, and thus low fan speed. Low fan speed means less noise.
There are various predefined profiles. They have different levels of CPU and GPU speed, temperature, display, and fan speed settings.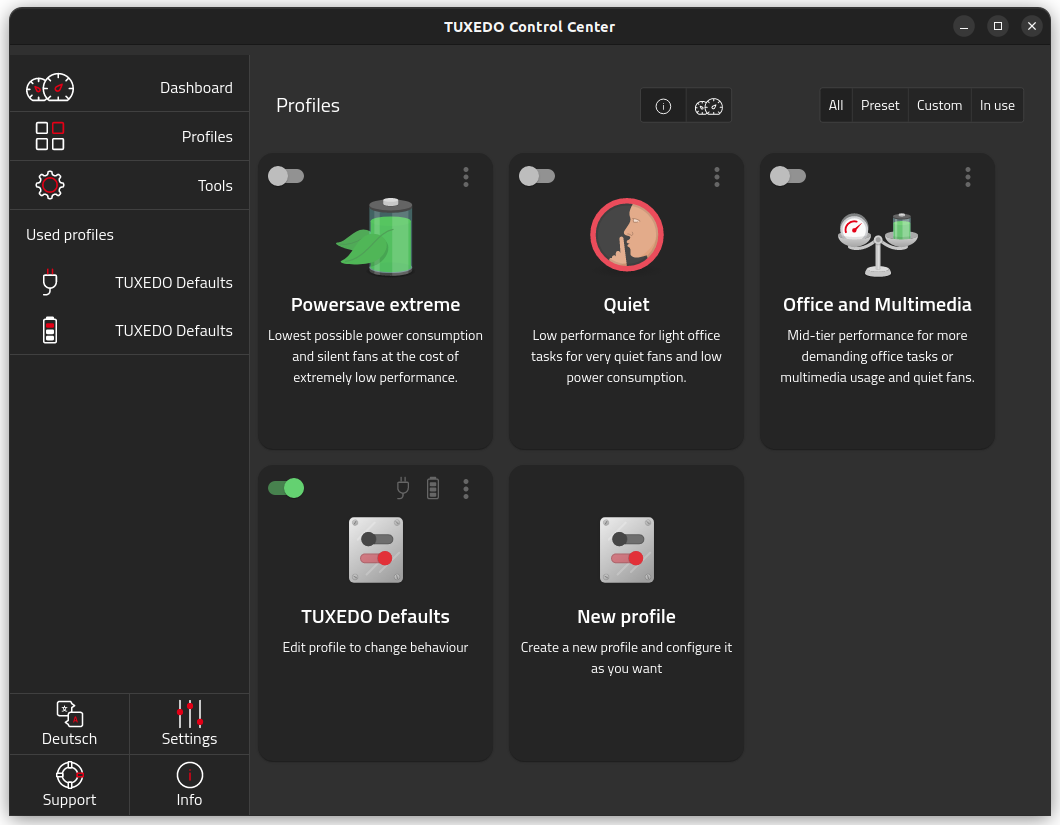 You may also create a custom profile and set parameters as per your liking.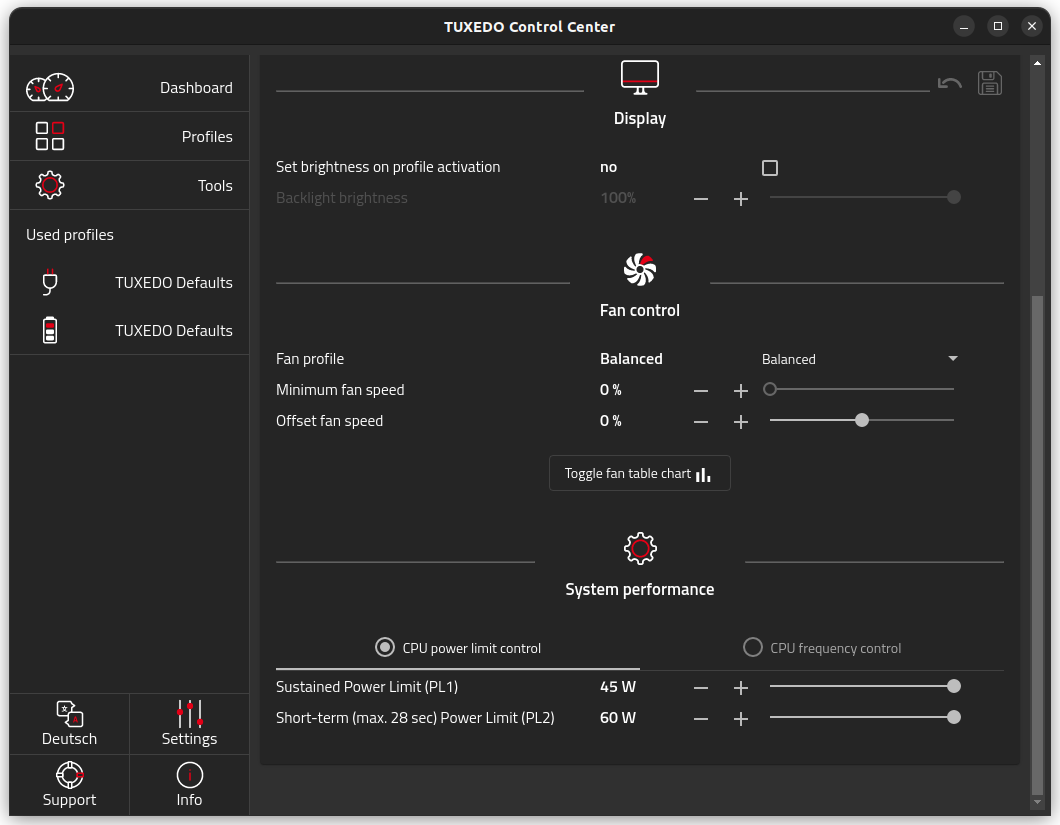 This is a pro for gamers or multimedia editors who want more control over the hardware.
The control center has more usage. You can also control the battery charging through it. Getting all of these tweaking abilities out of the box on a Linux laptop is impressive.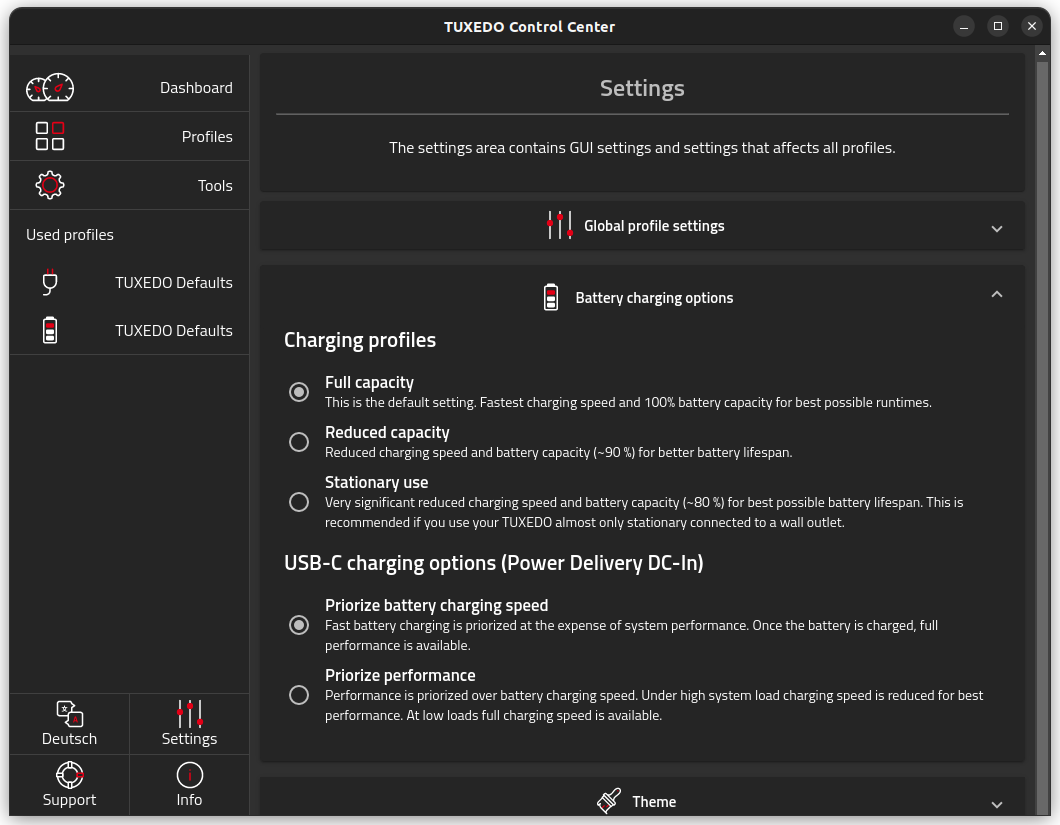 It can do a few more things, like changing the disk encryption password and scheduling a shutdown.
💬
I liked the convenient option to switch the profiles for a quieter working environment. The additional battery control and GPU switching options are also handy.
TUXEDO WebFAI - Tool for Changing and/or Reinstalling OS
The system came with a WebFAI USB. I thought it to be some sort of live USB tool to reinstall the system. I was partially correct.
The WebFAI is a command line utility that you put on a USB. Once you boot into the WebFAI, it will allow you to download and install TUXEDO OS or one of the TUXEDO-supported distributions.
However, the WebFAI only works when connected to the internet via Ethernet. Wi-fi is not an option here.
Like most over-smart people, I didn't read the WebFAI documentation and wondered if I was sent a corrupted USB as it showed strange errors when I tried using WebFAI USB without a network.
The inclusion of type C to Ethernet cable made more sense after this discovery.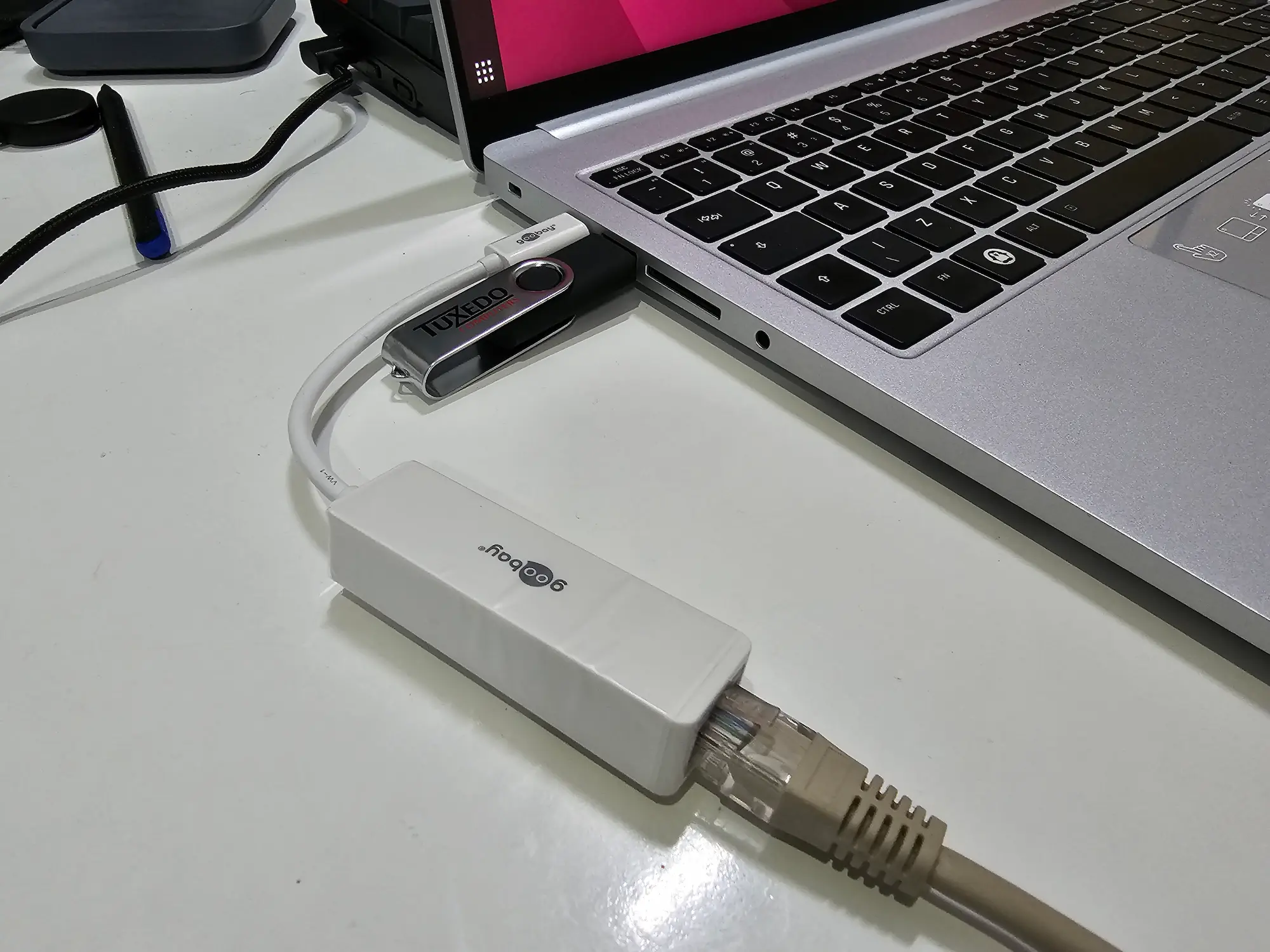 The default TUXEDO OS uses KDE on top of Ubuntu. I have realized time and again that I am not a KDE fan. I feel more at home with GNOME. The rhyming was totally unintentional here ;)
I used WebFAI to install Ubuntu 22.04 with GNOME. All these additional distros are customized to include TUXEDO tools and drivers. And that's not a bad thing if you look at it.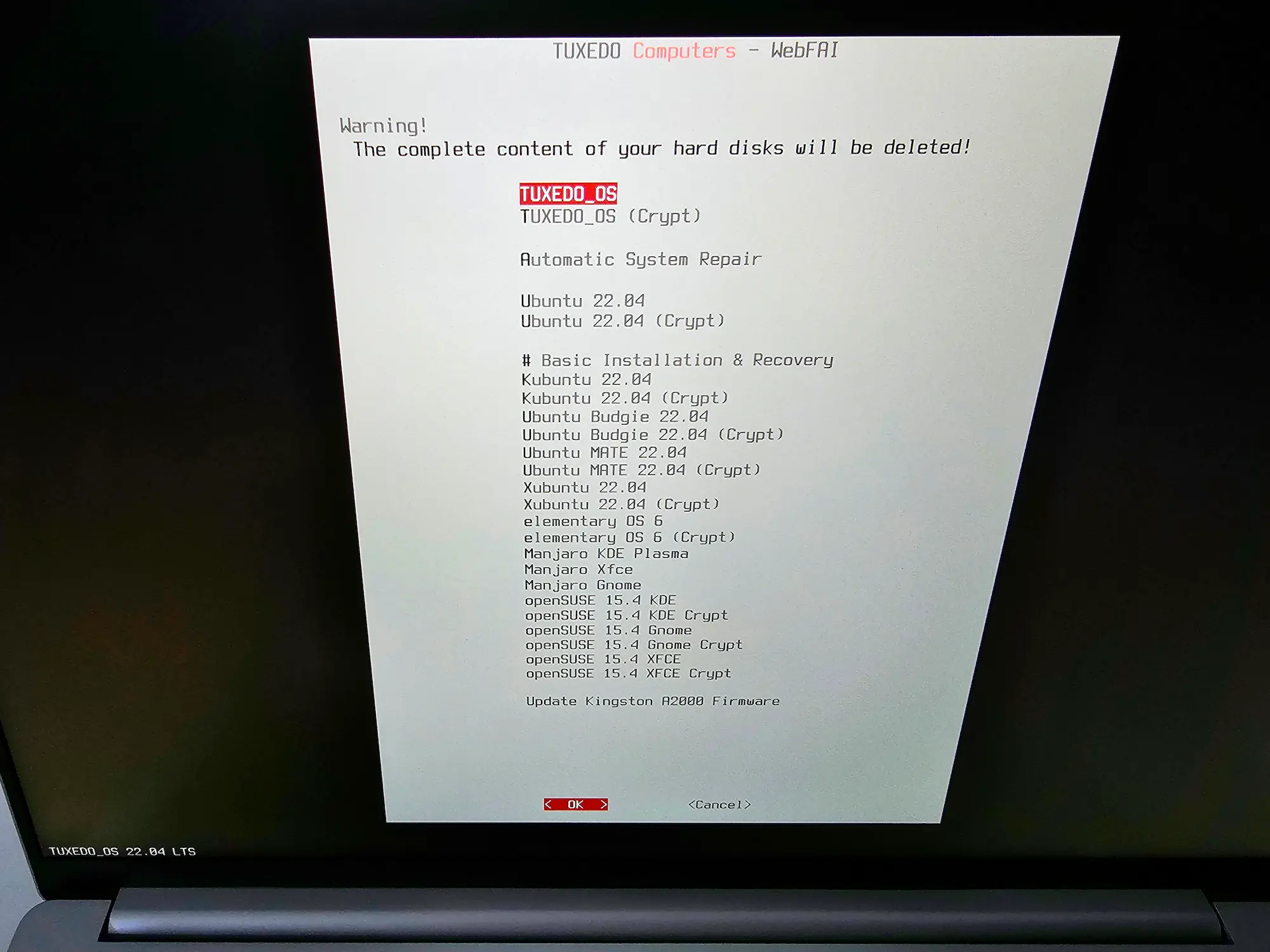 With a good internet speed, it took a few minutes to download and install Ubuntu 22.04. Part of the configuration took place after booting into the OS.
You don't need a dedicated WebFAI USB, though. You can use any USB with the WebFAI Creator tool that comes preinstalled. It will help you create a new WebFAI USB to reinstall your system. The tool seems to be a rebranded Etcher.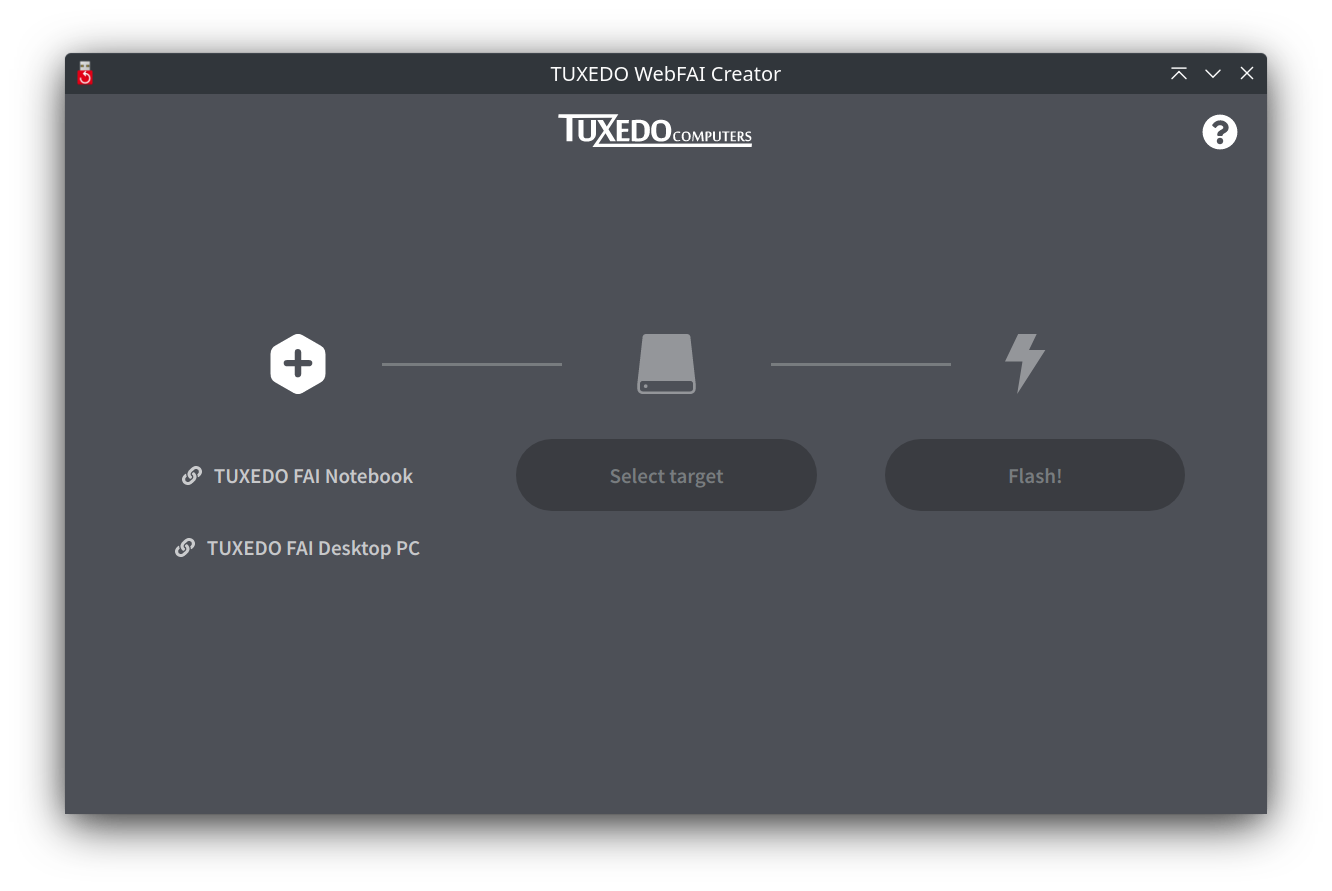 💿
The purpose of WebFAI is to give you a tool to get TUXEDO supported operating systems if you want to refresh the system. There is no magic here. You are reformatting the system by erasing existing data.
The Nvidia Saga
I am not a gamer or video editor. When I am working, I have only a few applications active, like Discord, Spotify, Terminal, and web browsers with close to a hundred tabs. That's normal life, right?
My work setup involves the laptop connected to two full HD monitors via a Dell docking station. It doesn't require lots of GPU power.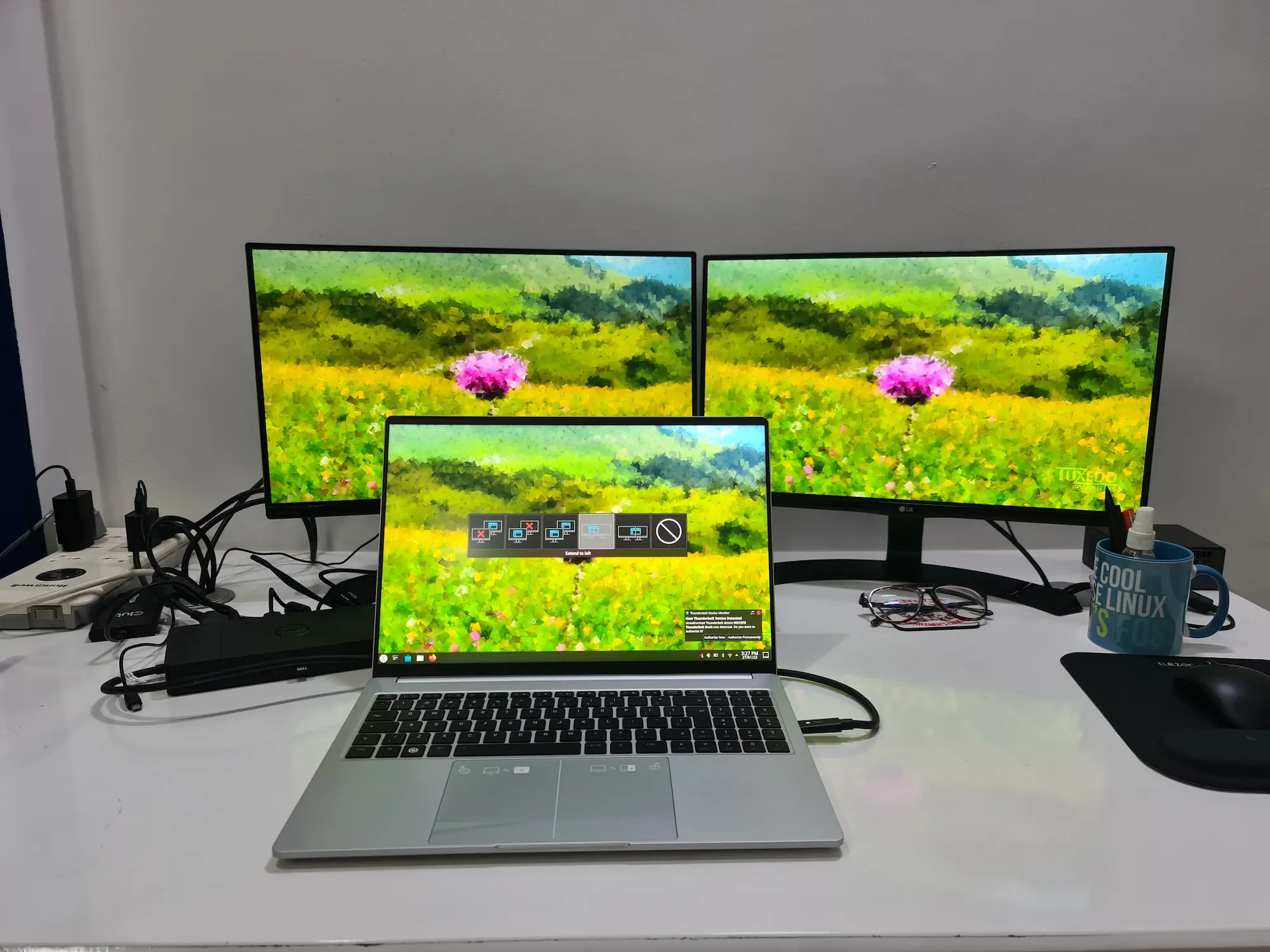 And yet I noticed that fan going crazy after a few hours of usage. Switching to the Quiet profile from the control center helped reduce the noise. However, it was unusual to have this much overheating. I can also hear the fan on my Dell XPS after a few hours of continuous use, but the TUXEDO fans were really loud.
When I checked, the culprit seemed to be Nvidia. This was more prominent with the Ubuntu system than with the TUXEDO OS.
After some investigation, I found out that there is a bug with the latest NVIDIA proprietary driver 525. As always, it's NVIDIA who spoils the sport.
Changing the Nvidia driver to an older version gave me respite as it reduced the heating and the fan noise.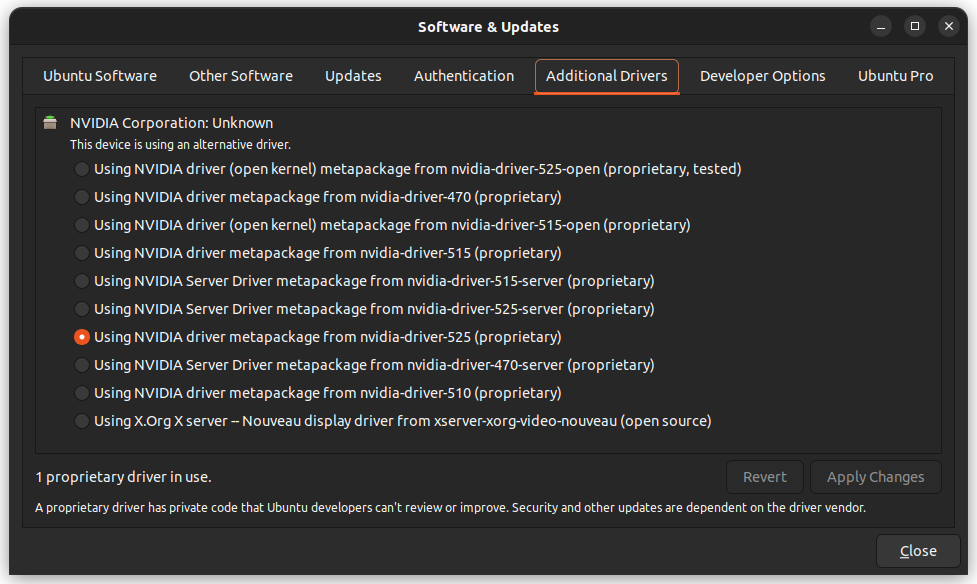 However, I got an absolutely silent experience when I disabled Nvidia GPU from the TUXEDO Control Center and switched to the integrated Intel Iris. I noticed no performance issues when the Nvidia graphics were not in use.
💬
For regular, non-demanding tasks, the inbuilt Intel Iris graphics is more than sufficient.
Game On
Of course, gamers can continue using the dedicated NVIDIA GeForce graphics chip or switch to Intel's integrated GPU for uses that do not demand much graphic computing power.
RTX 30 series graphics card option should sound like music to a gamer's ears. But unfortunately, I prefer console over PC gaming.
Still, I used Steam to download a game called Shadow Tactics. It is not a demanding game and, thus, not ideal for testing the GPU performance.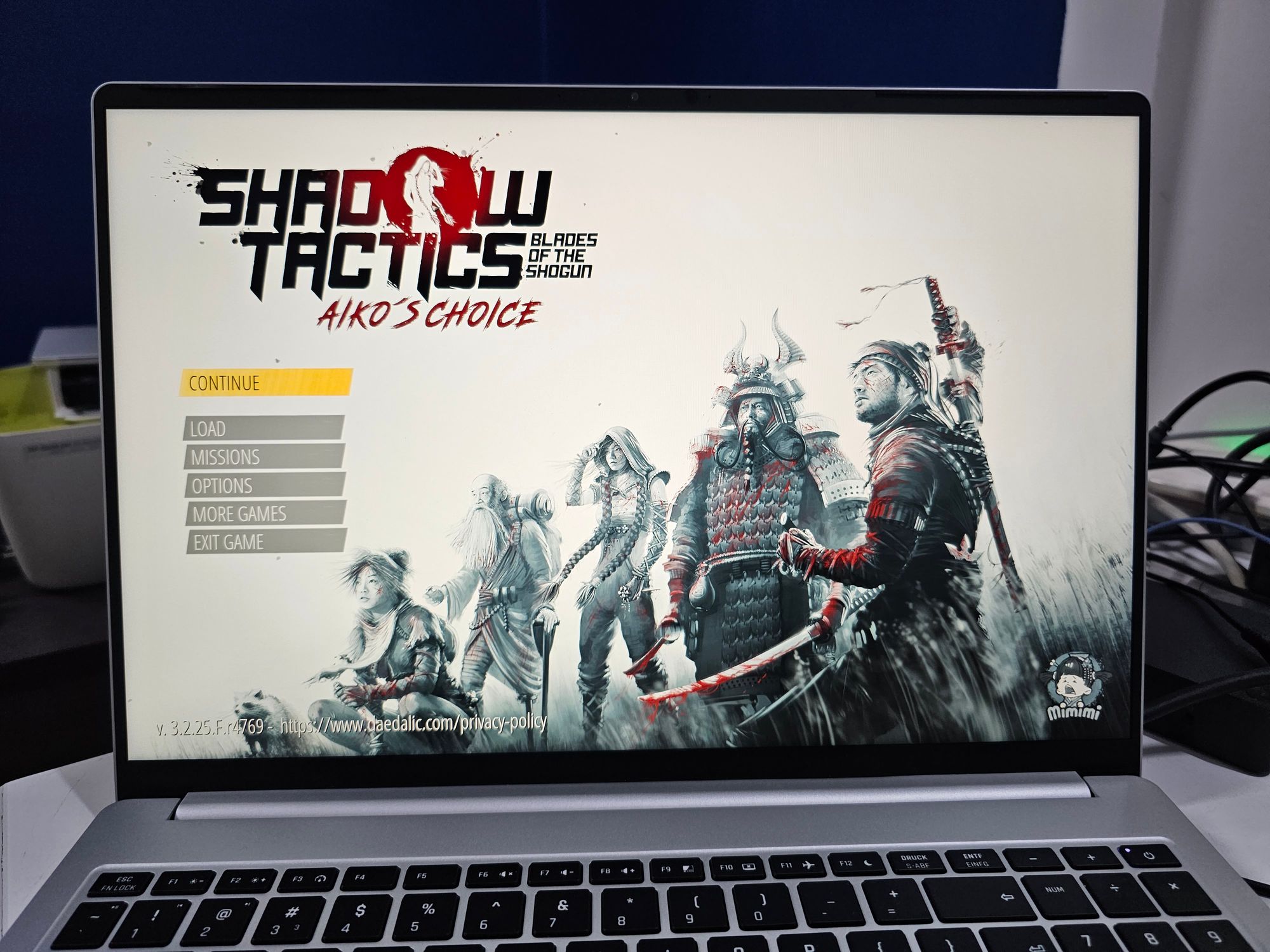 I noticed no significant CPU or GPU consumption while playing this game. The fan noise also didn't go up. Perhaps some other game that required more graphics power could test the strength of InfinityBook Pro.
If you have the TUXEDO laptop with 3060Ti or above, it should be sufficient to get an optimal 2K resolution gaming experience.
🎮
Considering that my review unit has Nvidia GeForce RTX 3070 Ti with 8 GB RAM, it will not have any issues with any game you try to play on it.
Audio, video and display
The screen is 2560x1600 pixels which give you a 16:10 ratio view at 1440p resolution. It is an anti-glare screen and doesn't blind you even at maximum brightness. This is something all premium notebooks take care of.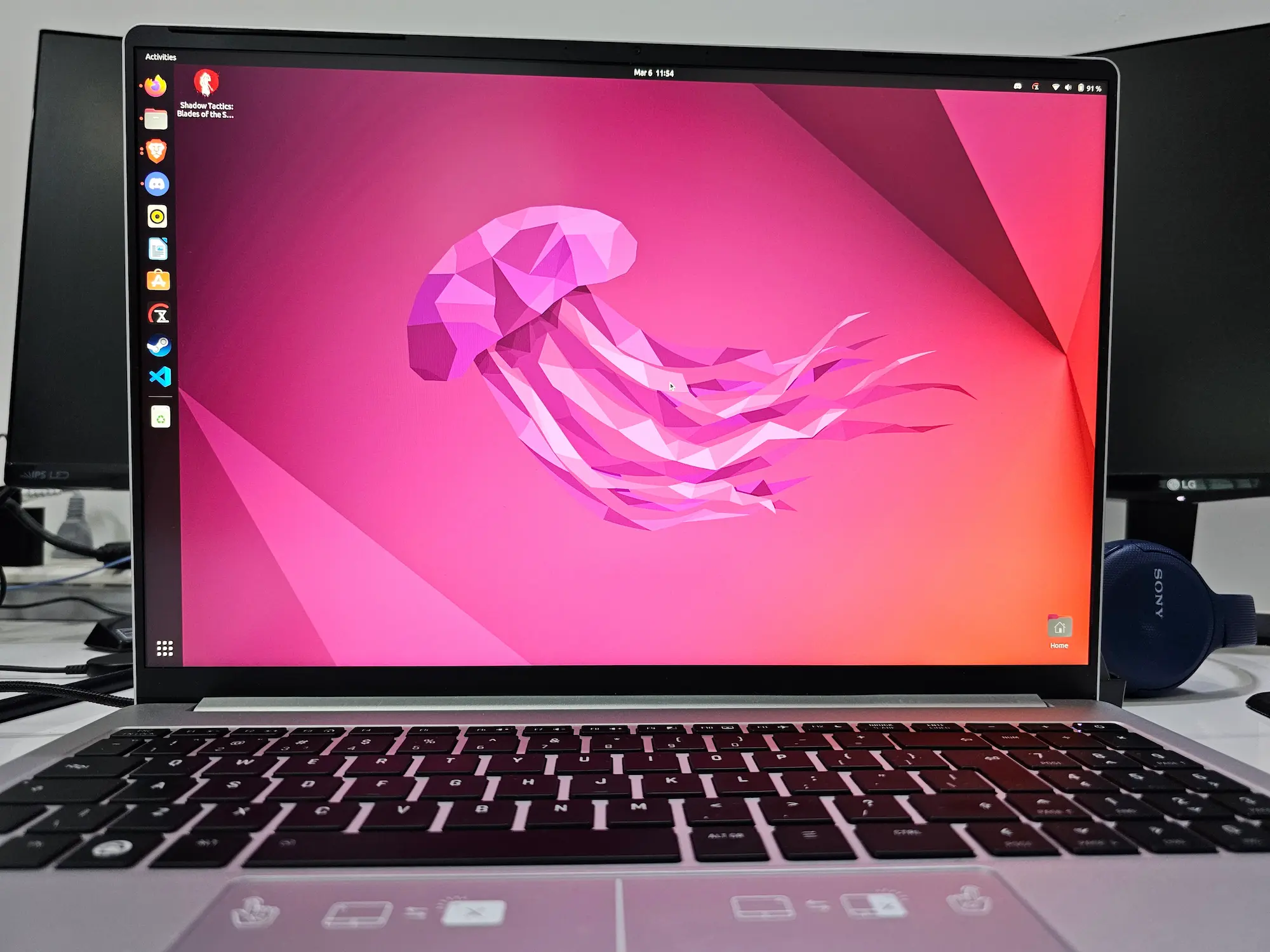 Since it is a 2K display, everything looks small. on GNOME, I had to enable fractional scaling to keep things scaled at 125% to get the ideal viewing.
Watching streaming movies, unfortunately, is limited to 1080p on Linux. But I had a 4K movie on my SSD to test the display. It looked good. The MPV player didn't even consume more than 20% of the CPU in playing ultra HD video.
Watching a 4K video on YouTube is also pleasant. Though it considerably increases the CPU load. The top command shows an average 200% of CPU for 4K videos. Considering the laptop is equipped for gaming, multimedia experience is not something you need to worry.
The audio is average at its best. It is okay for casual YouTube browsing and watching movies, but nothing is extraordinary here.
Touchpad
The touchpad is bigger than usual. I found it far less jumpy for accidental touch while typing. However, if you rather not have the touchpad active, two taps in the top left corner disable it.
Since the touchpad is quite big, it is sort of separated from the middle. Two taps in the top right corner disable the right half of the touchpad.
This is something unique. I haven't seen such touchpad features in other laptops. Have you?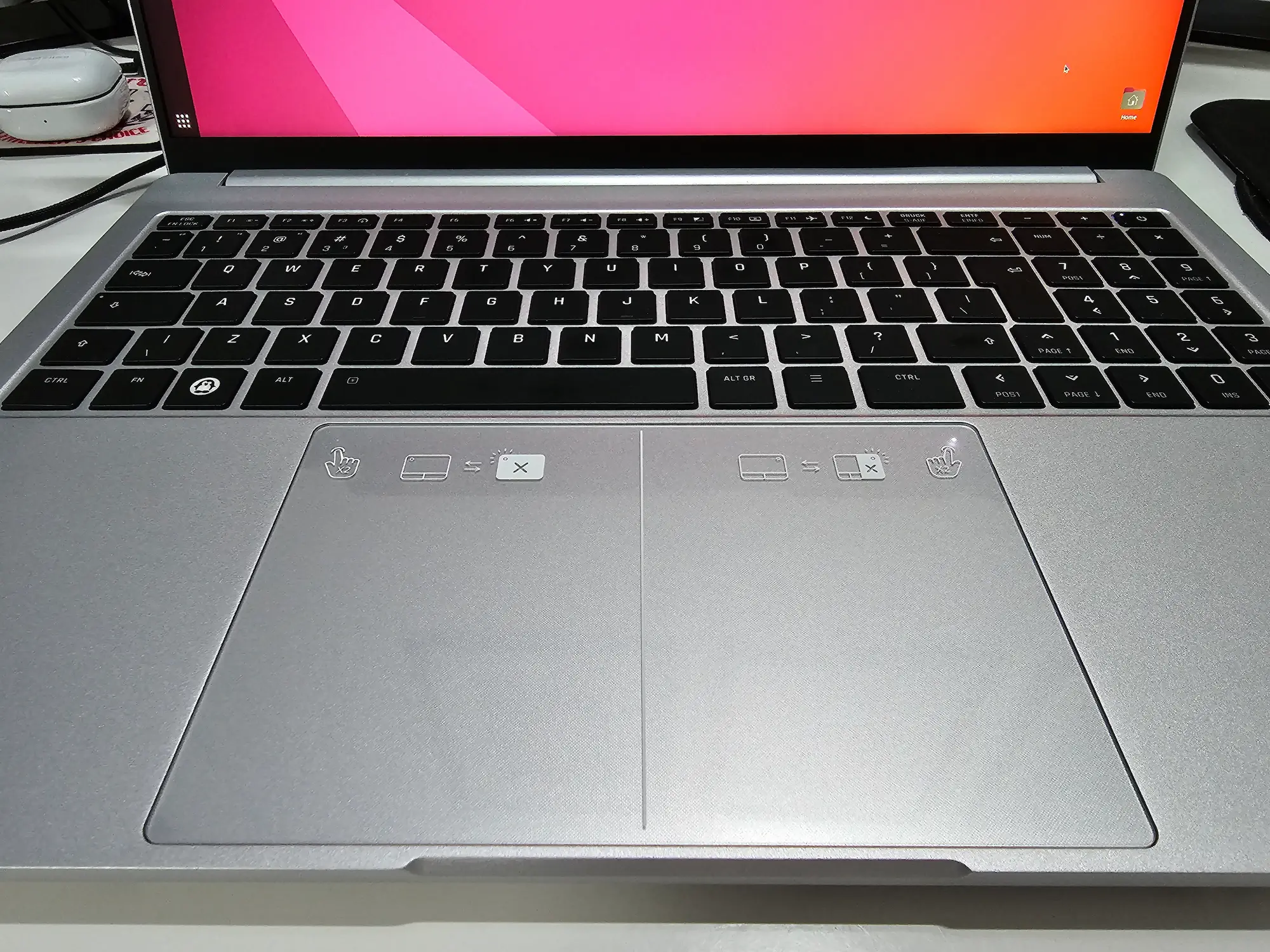 The usual touchpad two-fingers and three-finger gestures work as expected in GNOME.
There is scope for configuring the touchpad gestures through a custom command line utility from TUXEDO or using the Gesture Improvement extension.
In the default KDE-based TUXEDO OS, options for the 3 and 4-finger gestures are already present.
Keyboard
TUXEDO allows you to choose from a number of keyboards for various European languages.
The one I have is a US-English QWERTY keyboard. It is huge with a dedicated number pad and all kinds of function keys.
This is a chicklet keyboard so it does not make much noise and has decent pressing. I guess the standard for most laptops.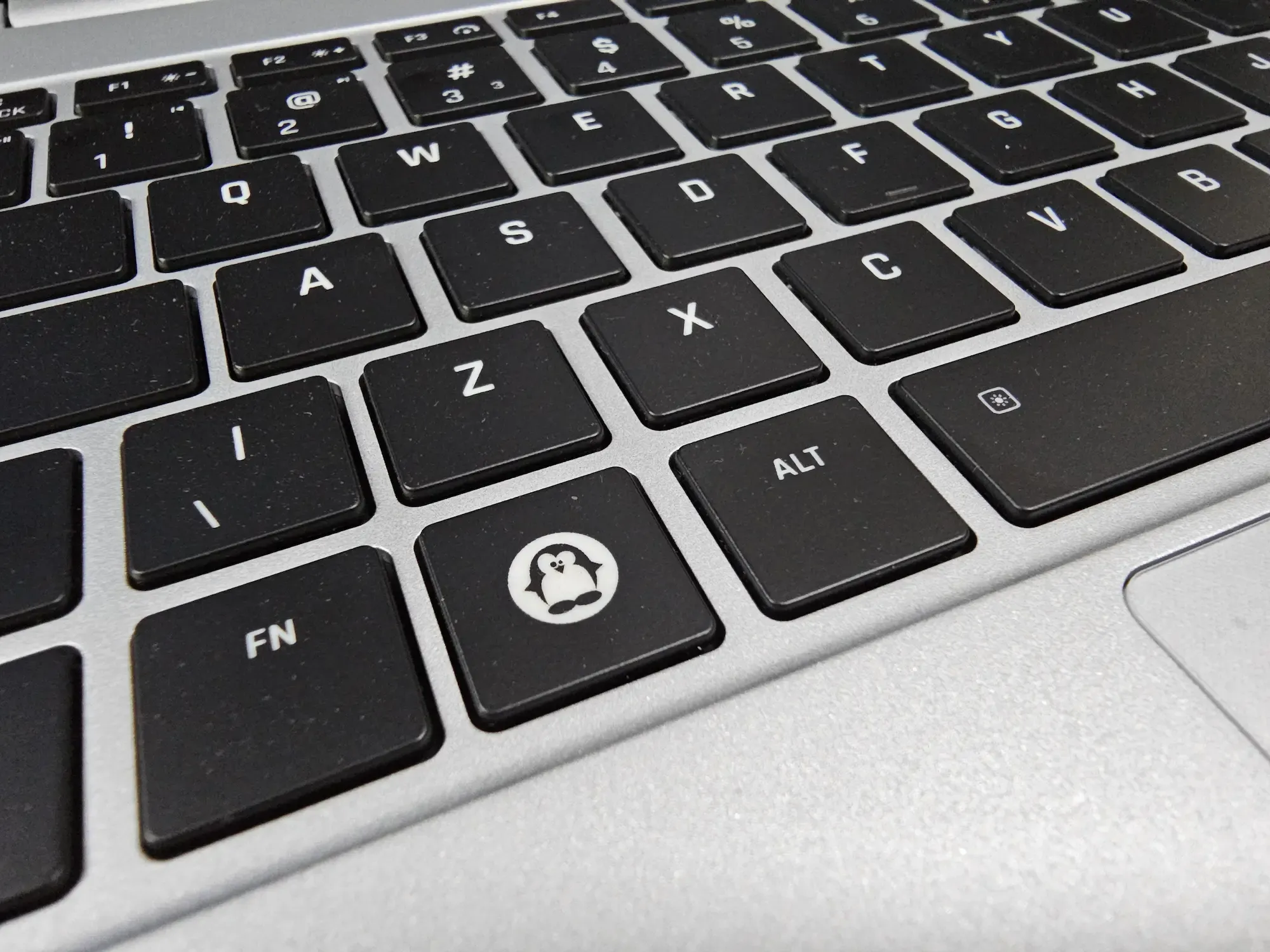 Despite an English keyboard, I could see at least two German keys. For example, I could not see the usual Print Screen key, only to realize later that the DRUCK S-ABF key was for taking screenshots.
🐧
Linux lovers will appreciate that the meta or super key comes with Tux instead of the usual Windows logo.
Battery life
I find it difficult to give a number to battery runtime. Because the battery consumption depends on the way you use your system. If you keep it idle, the battery may go for hours. You start playing games or heavily utilize the GPU and it will barely go more than a few hours.
On top of that, you can utilize the Power Save profile from the Control Center to get an even longer battery life.
Overall, the 80Wh battery gives a decent runtime.
Documentation and support
All TUXEDO systems come with two years of warranty that can be extended to five years for a fee. If you face any difficulties, you can contact technical support.
However, I don't recall approaching the technical support team in my entire life. I prefer solving things independently by reading the manual, documentation, and other resources.
TUXEDO has excellent and extensive documentation. The document pages are also indexed on the web. This means you can use Google or other search engines to look for TUXEDO-related topics.
Worth your money?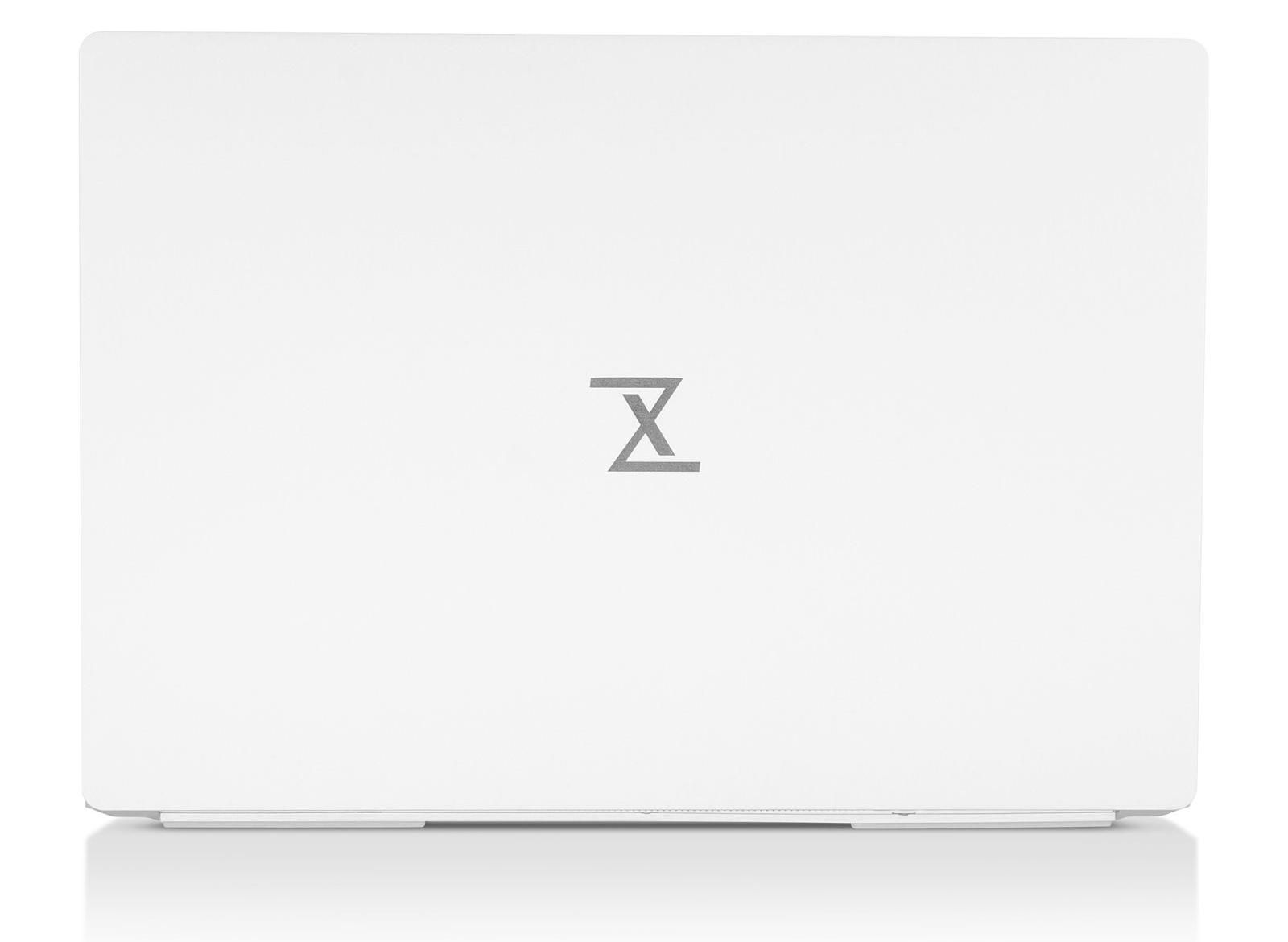 I have been using InfinityBook Pro as my primary machine for over a month now; surprisingly; I didn't miss my Dell XPS.
Here's what I like the most 👍
Pre-purchase customization option
TUXEDO Control Center for more control over the hardware
2K 16:10, anti-glare display
Extensive documentation
Upgrade scope in the future (RAM, SSD etc can be upgraded)  
An overall excellent device with the best possible hardware for all kinds of work
And what I did not like 👎
Bulky charger. It could have been a Thunderbolt-based slim charger.
Lack of additional Thunderbolt port
I am not a fan of big laptops. I prefer smaller notebooks because they are easy to handle. Although InfinityBook Pro is pretty slim and lightweight for a 16 inches laptop.
The performance is quite good and gives me a better experience than my Dell XPS (2021 edition), with low overheating and less fan noise with the Integrated Intel Iris GPU. Battery life is pretty much the same as XPS. The audio is slightly disappointing, but you can get external speakers for that.
Here's the thing. You are paying nearly 2,000 euros for a top-of-the-shelf device. On paper, you probably cannot go any better than this for a Linux laptop. And, the customized TUXEDO distro give an unmatched computing experience with desktop Linux.
The laptop will be suitable for everyone ranging from programmers to graphics designers to gamers. It is on the expensive side, but it gives you a device that should last you a few years down the line without any hiccups.
For someone like me who doesn't play games on a PC or does video editing, it may feel like a lot of computing power will be unutilized. But I have found an excellent way to use those 20 cores. Running VMs... lots of them.
---
More from It's FOSS...