The German-based Linux PC manufacturer has just added another exciting product to their mini-PC lineup. The Tuxedo Nano Pro – Gen11 is nearly a palm-sized PC with a base weight of just 1 kilogram.
Tuxedo prefers to call it the "Tiny Powerhouse", considering the impressive hardware packed in an incredibly compact form factor.
Let's take a look at what this tiny PC is made of.
Design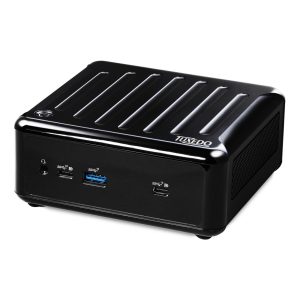 The PC is enclosed by a sleek-looking black chassis. It is one of the smallest out there, with a volume of just 0.63 litres and a dimension of 110 x 118 x 48 mm.
You can even attach the PC behind your TV or monitor using the included VESA mount. It's that compact!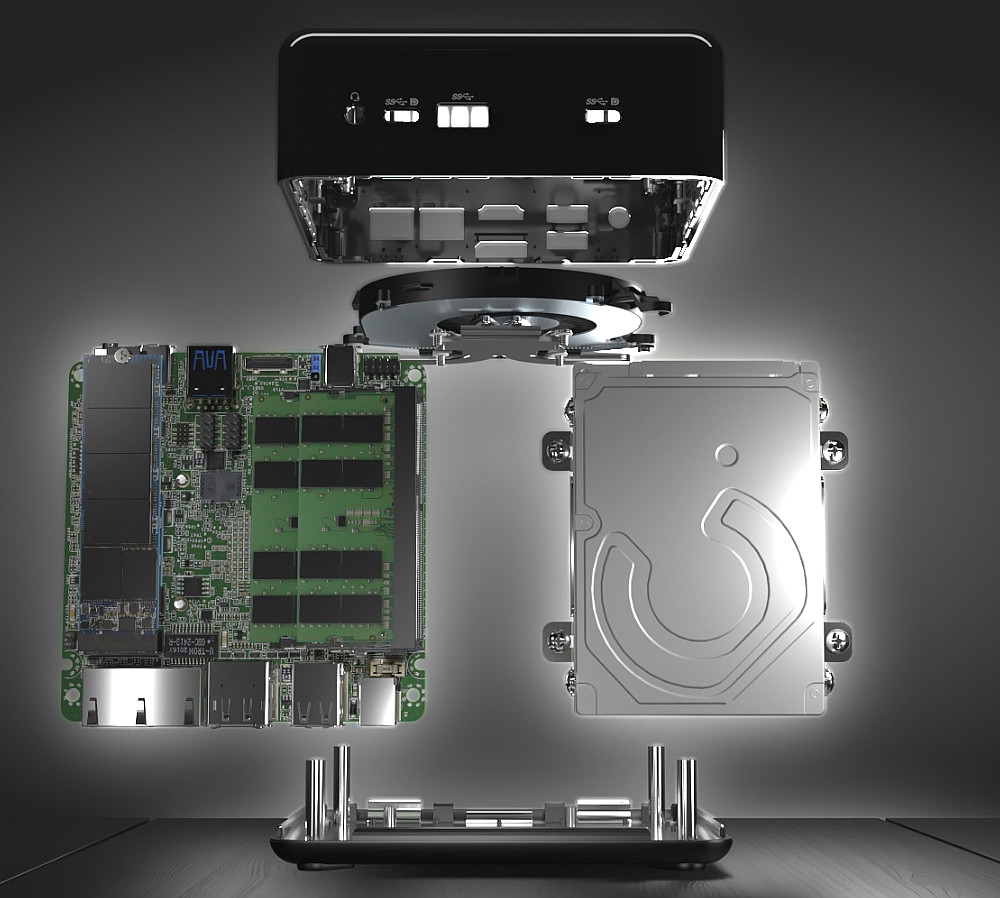 Processor & Graphics
At its core, the Nano Pro is powered by AMD's power-efficient Ryzen 4000U series APU. Depending on your requirements, you can opt for your preferred CPU among the Ryzen 3 4300U, Ryzen 5 4500U or Ryzen 7 4800U. The 4300U and 4500U contain four cores and six cores, respectively. Do note that only the 4800U supports multithreading, which offers eight cores with 16 threads.
As mentioned above, these are APUs and thus have integrated graphics. There's no dedicated graphics card given the size of the PC. Thus, playing AAA games and heavy video editing is out of the question. You can find the older Vega graphics in these APUs with a max of 8 GPU cores and a clock rate of 1750 Mhz as seen in the 4800U.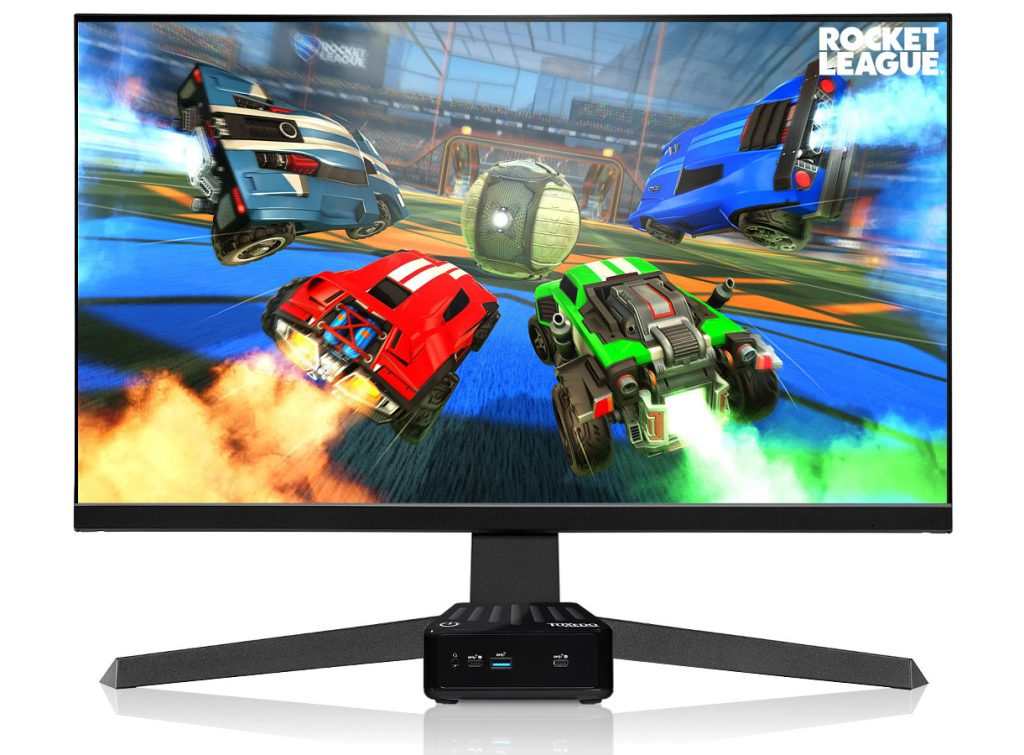 Memory & Storage
This PC can be almost considered as a barebone, as it offers storage and memory upgradability. They can easily be accessed by removing the base plate.
There are two SO-DIMM RAM slots that take the total to 64 GB. Moreover, they are also optimized for the dual-channel mode. This is much needed as APUs heavily rely on it. A memory stick with 3000 Mhz rated speed and above should be useful if you're planning to make the most out of it.
There's plenty of space for storage too. You will find an M.2 SSD slot along with a 2.5-inch SATA3 drive bay. Thus, there's no problem if you're planning to store a lot of data.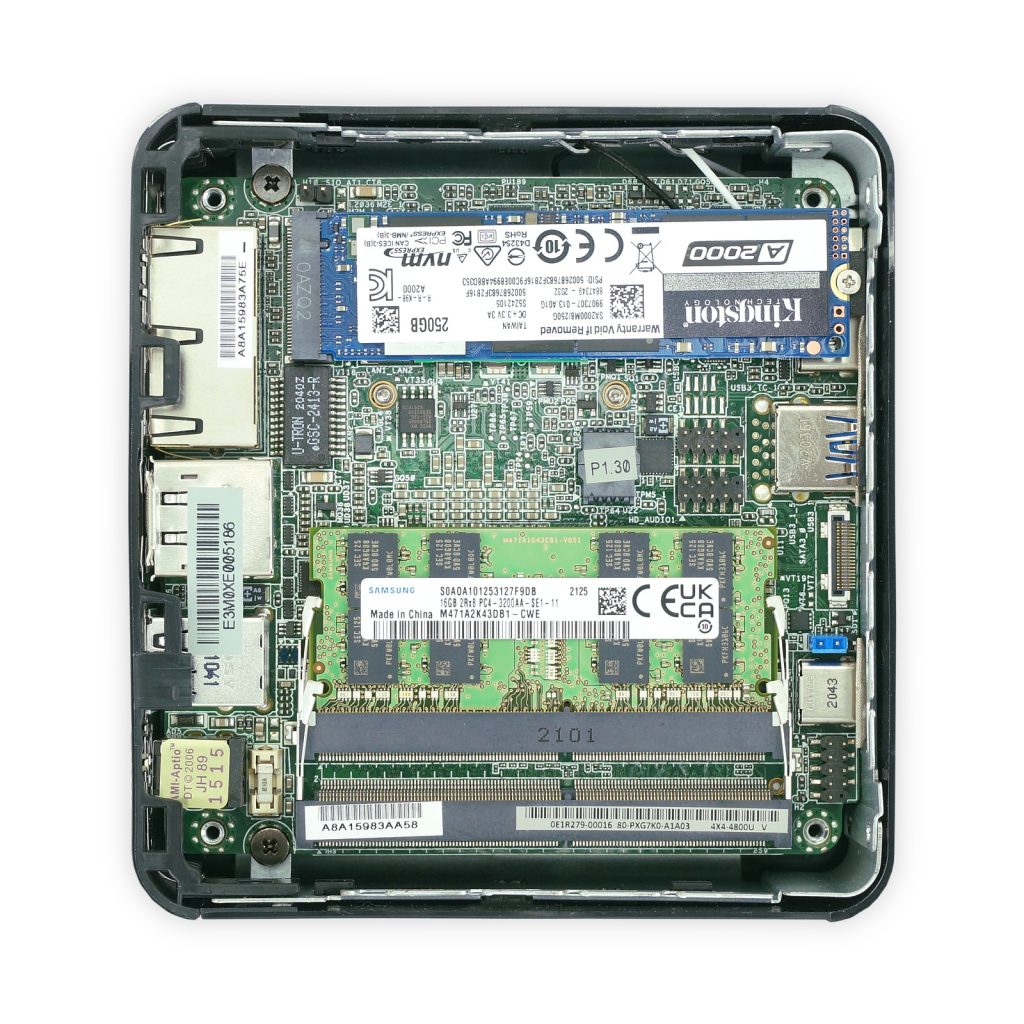 Connectivity Ports
The nano pro includes quite a number of I/O ports.
You will find a USB Type-A 3.2, a 2-in-1 audio jack and two USB Type-C with DisplayPort 1.2a on the front side.
Meanwhile, there are two USB-A 2.0 and Gigabit LAN ports, one HDMI 2.0a, DisplayPort 1.2a, Kensington Lock and obviously a DC-in on the rear.
This means you can connect to 4 external displays simultaneously.
Other Features
An Intel AX200 network adapter is included that supports fast dual-band WiFi and Bluetooth 5.2.
There's a temperature-controlled fan for the cooling system. Tuxedo confirms that the PC should not make any loud noise during a heavy workload. But can you expect to hear the noise of air gushing.
As far as the OS is concerned, TUXEDO_OS (based on Ubuntu) is recommended. But, you can opt for any Ubuntu variants or Windows 10 to be pre-installed as well.
Pricing
You can order one right now by heading to the official website, where you can find all the technical specifications. The configuration is customizable, with the base configuration starting at 640 EUR that includes the Ryzen 3 4300U, 8 GB RAM, and 250 GB SSD.
If you want the best combination of specifications available, the cost can go up to 1600 EUR and above.
Wrapping Up
The Tuxedo Nano Pro is a solid Mini-PC that packs decent performance. It can be an ideal candidate for a home theatre or ultra-portable setup.
I'm a bit concerned about heating issues, but otherwise, it looks like a great performer! Nevertheless, it will face stiff competition with other Linux-based mini PCs.
What do you think about Tuxedo's new product? Would you like to order one?
---
More from It's FOSS...