With every Ubuntu release, we are slowly getting more built-in tweaks to personalize our desktop experience to change the appearance.
Ubuntu 20.04 LTS did a good job of improving the visuals and user experience out-of-the-box.
This time around, Ubuntu 22.04 has added a much-needed addition to the Appearance settings i.e. accent colors.
Of course, it is not the only key highlight of the release. We have a separate article on Ubuntu 22.04 feature list if you are curious.
Choose Your Color in Appearance Settings with Ubuntu 22.04 LTS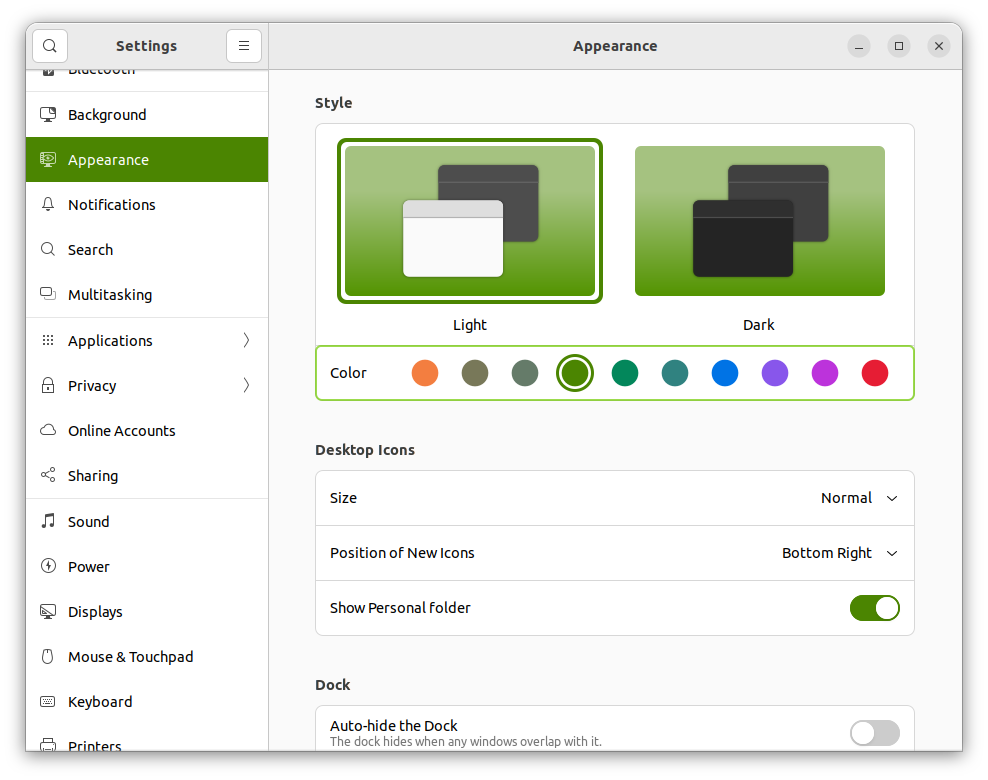 The default theme color of Ubuntu is orange, and it will always be the favorite one for users while reflecting Canonical's brand style.
However, with Ubuntu 22.04, you can finally choose the accent color. Thanks to all the additional colors available from the Yaru theme color palette.
You had to customize and change the folder color in Ubuntu 20.04 manually, but you no longer need to do that with this new addition.
When you choose your preferred color, some system icons, folder icons, the color of buttons (when you hover over them), and everything else in the system will use the same accent color.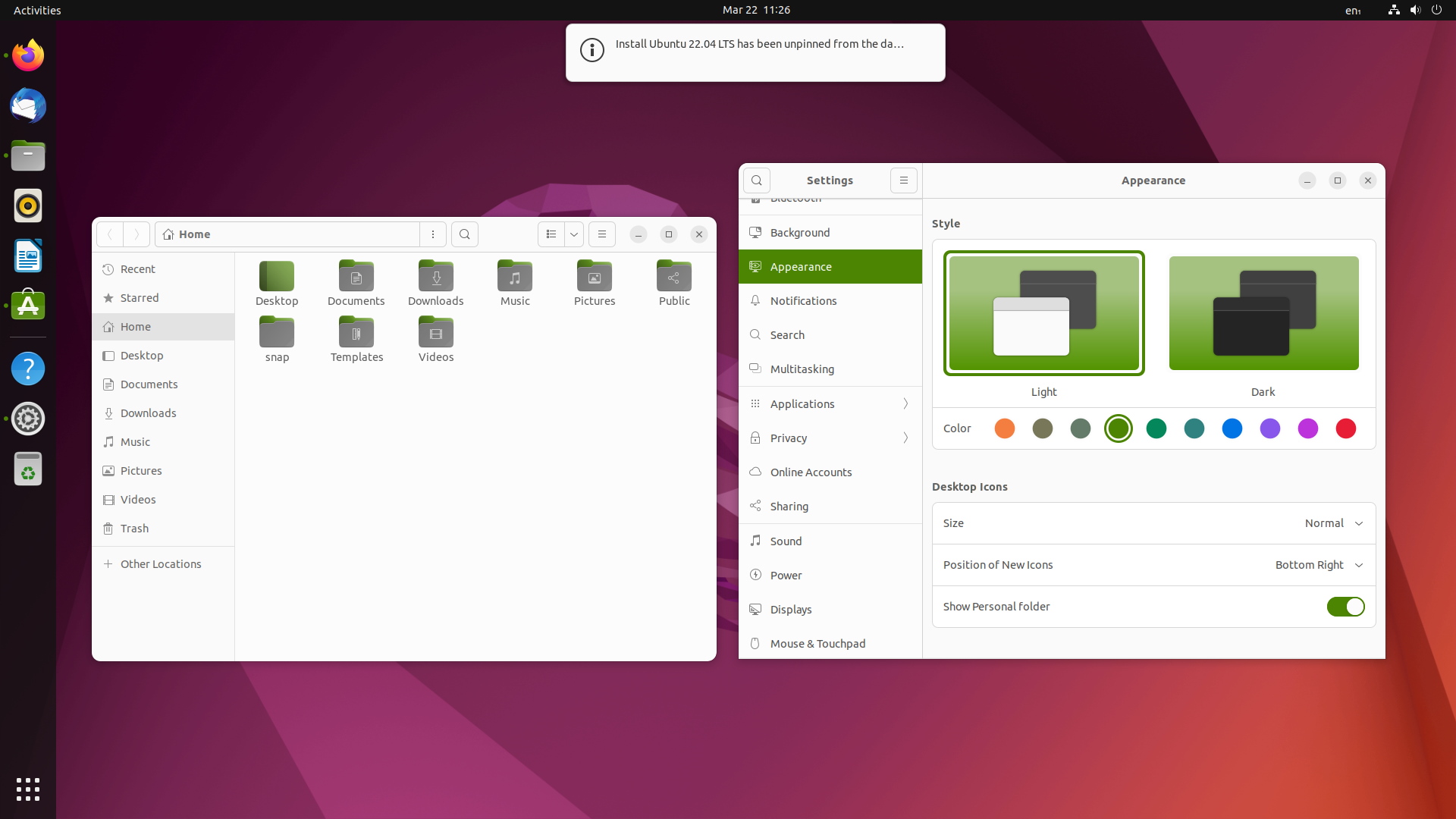 As you can notice in the screenshot above, the software center icon for Ubuntu also looks green, as per my selection!
Moreover, if you also head over to the notification area, you can see the accent color selection.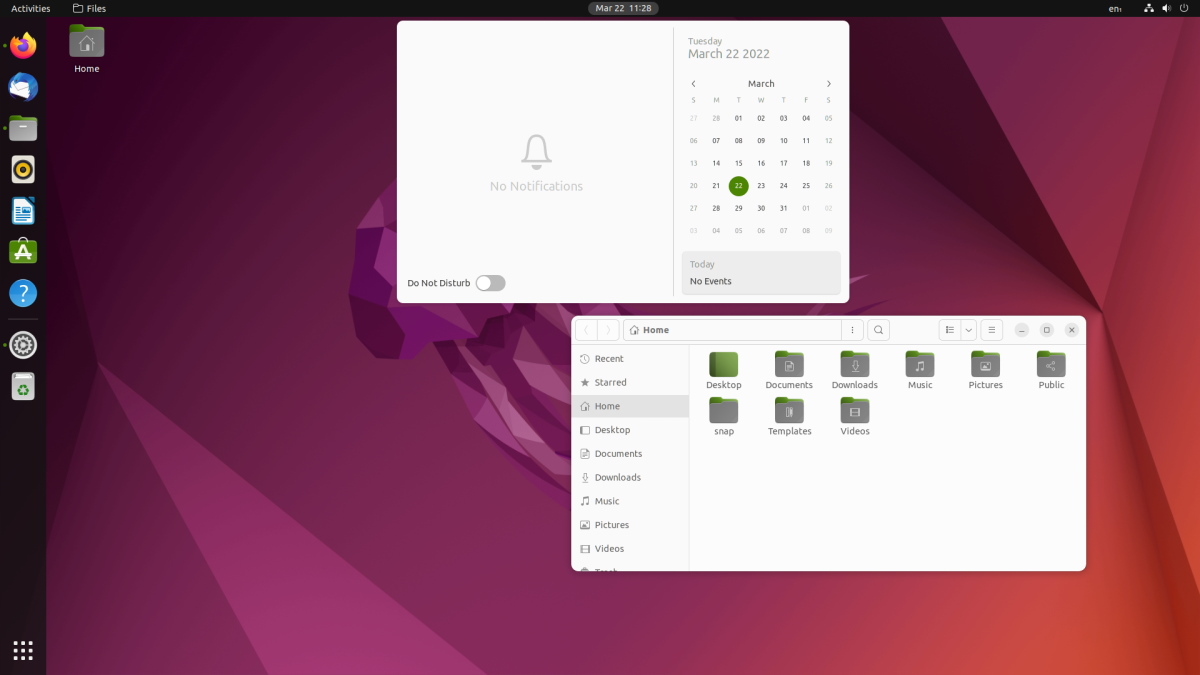 Do note that the ability to select accent color is available with Ubuntu 22.04 latest daily builds.
So, it is subject to change (at least the number of colors available or their variety).
Not to forget, you also get to see the new weird logo with the daily build: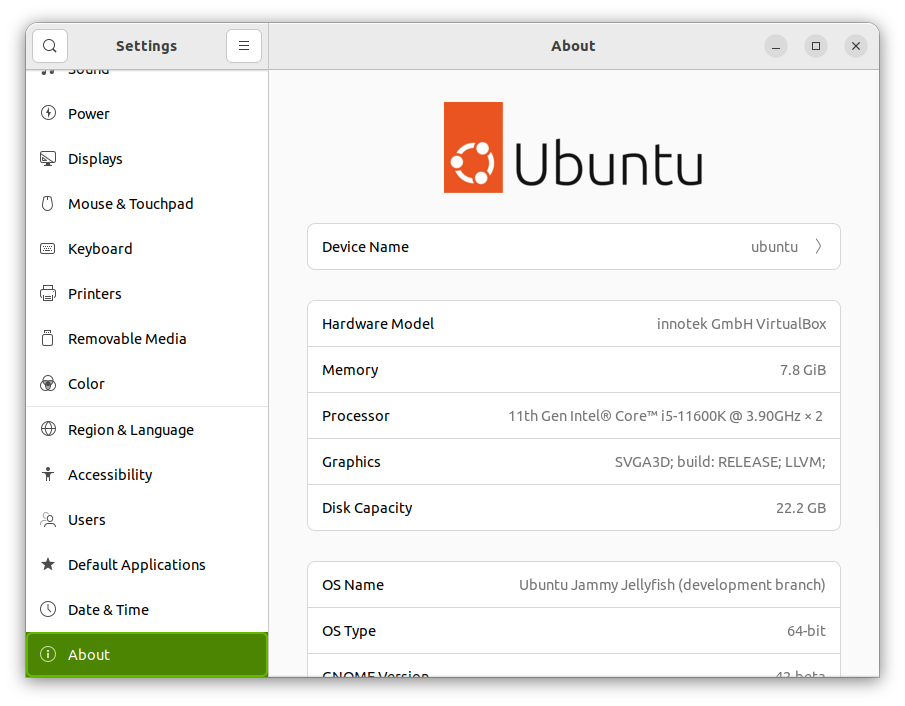 Unless you are feeling adventurous, you should wait for the final release of Ubuntu 22.04 next month.
You can grab the daily builds from the official website.
---
More from It's FOSS...