Ubuntu 22.10 "Kinetic Kudu" is here. It brings many significant improvements, notably Linux Kernel 5.19 and the GNOME 43 experience.
Of course, this is a customized GNOME experience that will be familiar to existing Ubuntu users.
So, what are all the goodies with Ubuntu 22.10? Let us find out:
Ubuntu 22.10 Release: What's New?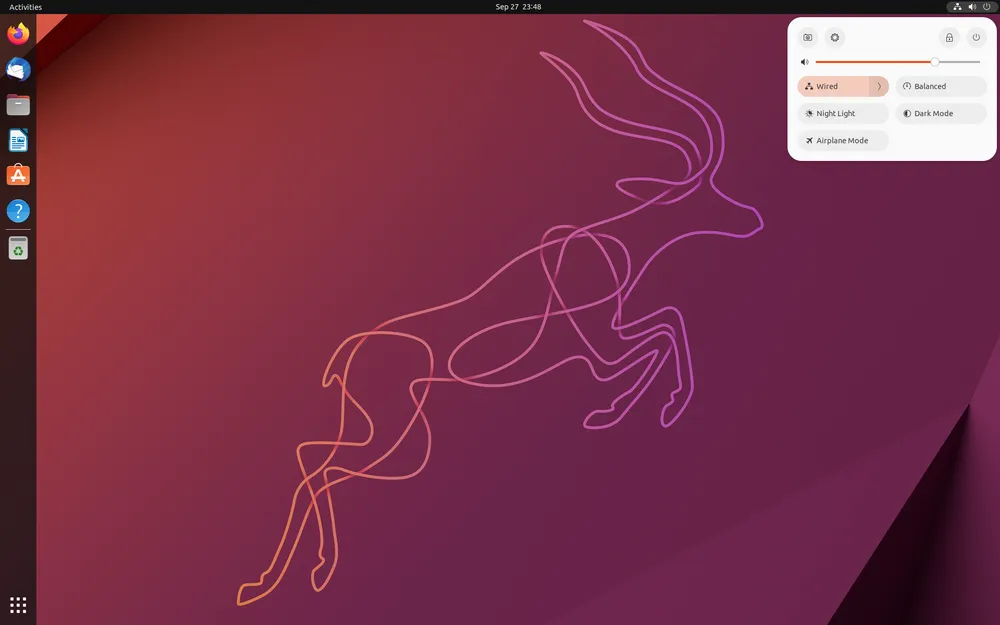 Along with GNOME 43, Ubuntu 22.10 also includes:
An improved Settings app.
The resurrection of the classic Unity application spread.
A few notable apps ported to GTK4 and Libadwaita.
System-wide WebP support.
PipeWire is the default audio server.
Linux Kernel 5.19.
💡
Ubuntu 22.10 will be supported for nine months until
July 2023
. If you want stability over features, you should prefer using an
LTS version
.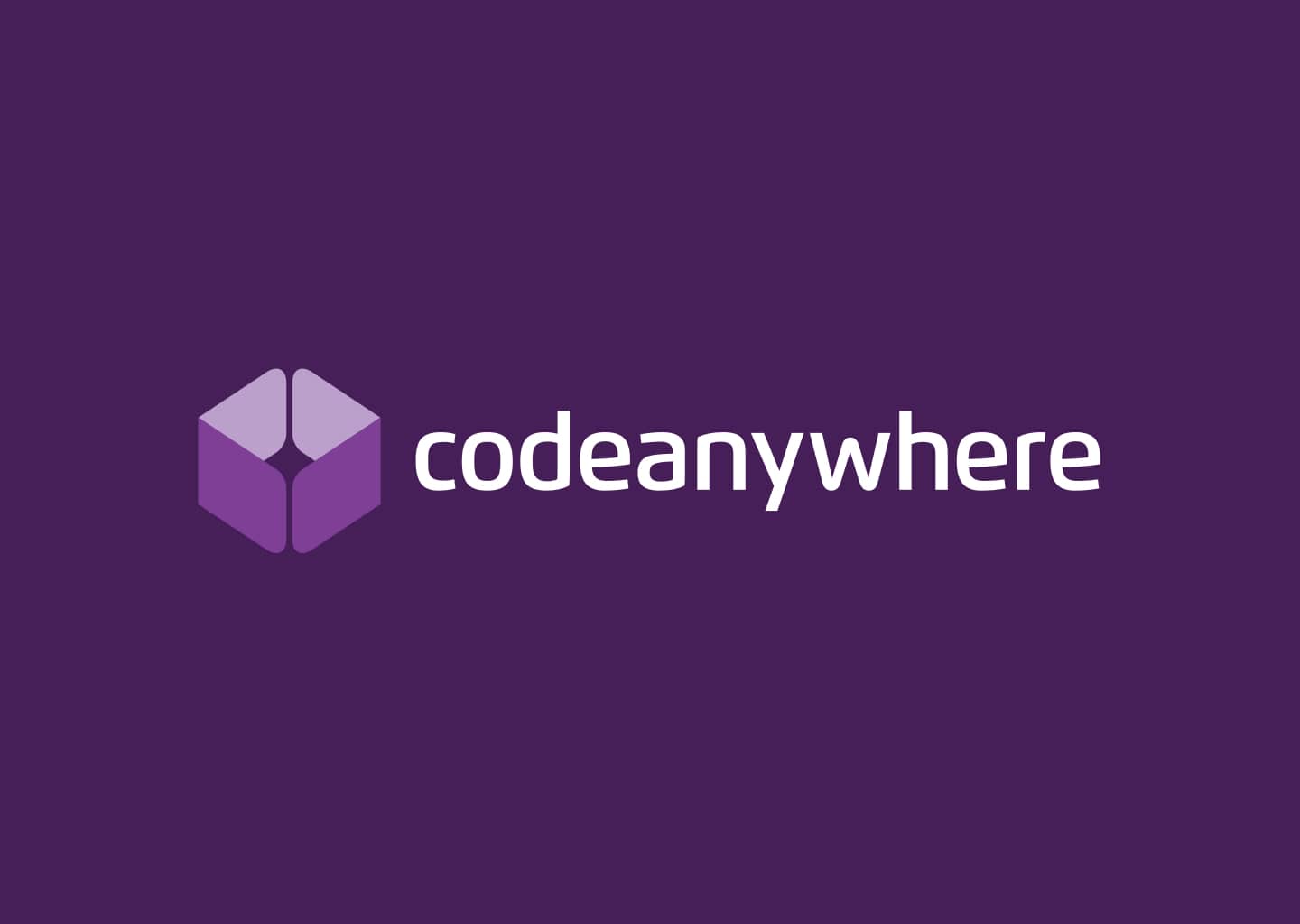 🎨 Visual Improvements
When first testing a new release, visual changes are always the first to be noticed. This is especially true with Ubuntu 22.10, thanks to the significant improvements introduced with GNOME 43.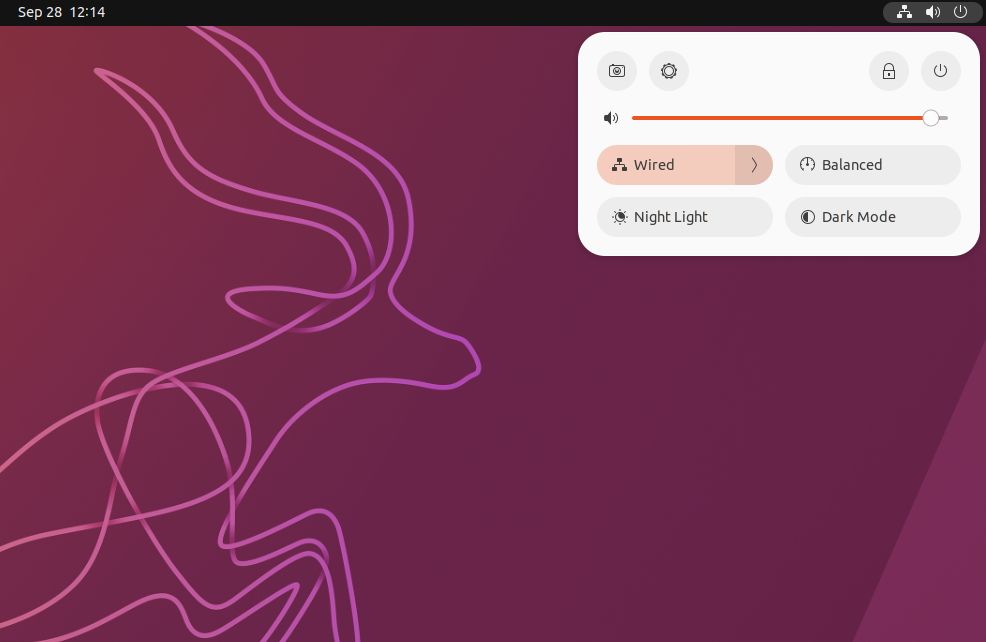 First, we have the brand-new quick settings menu, which replaced the old and rather clunky system menu. Similar to the menus found in Android, iOS, and Windows 11, this addition allows you to switch on and off Wi-Fi and Bluetooth, all without going into the settings app.
Of course, we also get brand-new wallpaper with this release.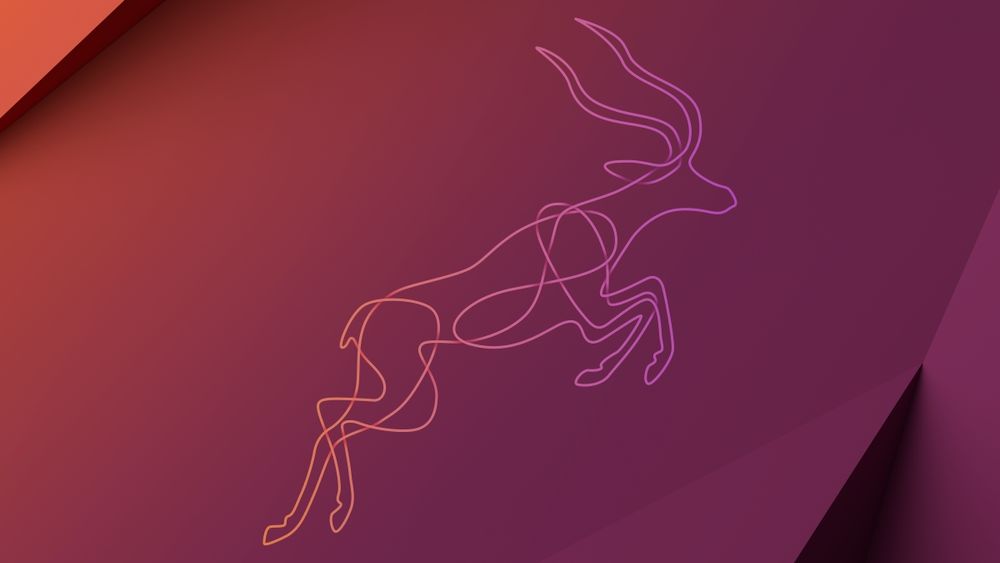 There's not much else to say about it other than that I love this switch and hope to see more designs like this from the community.
Additionally, more apps have been ported to GTK4, including the refinements wit the Nautilus file manager.
Some valuable feature additions include:
Ability to drag and select files (rubber band selection).
Adaptive view with a compact window.
New document context menu.
You can go through our detailed coverage to explore the improvements with Nautilus.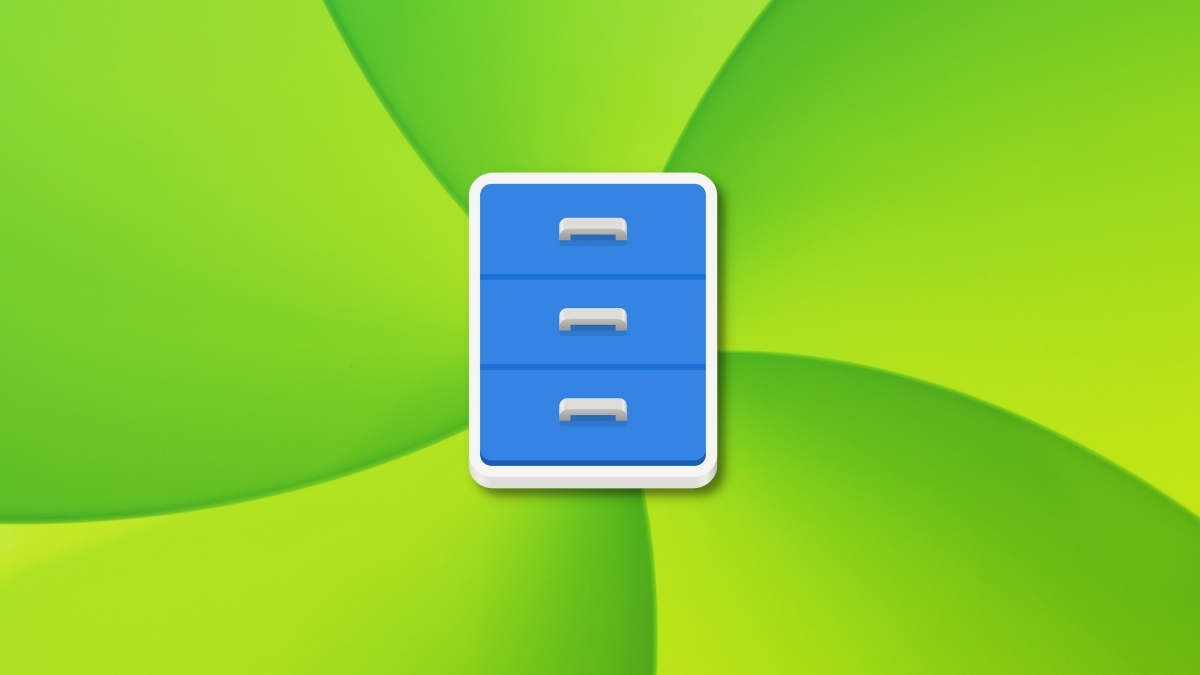 👴 The Application Spread Is Back!
One of my minor favorite parts of GNOME is the multi-windows app switching, a gripe that I'm sure many other users share.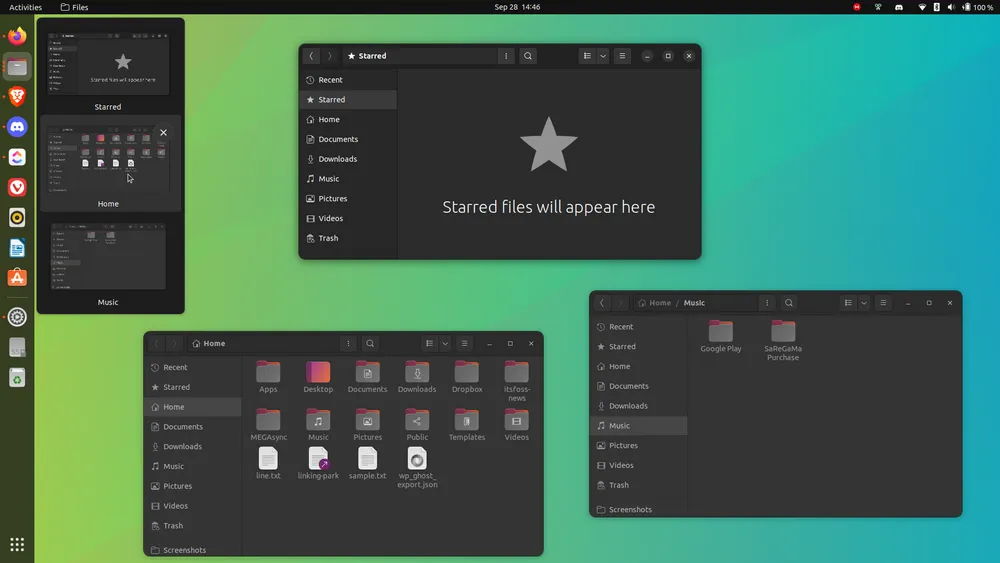 Fortunately, Ubuntu 22.10 is now offering a great solution that should be familiar to long-time users. Finally, five years after dropping support for Unity back in 2017, the Ubuntu developers have brought back the application spread.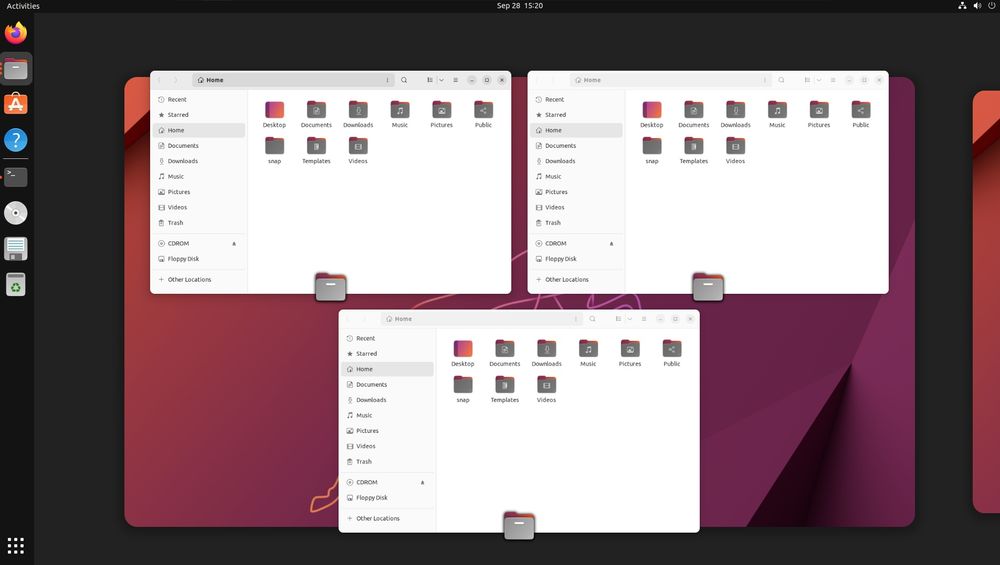 This is a significant improvement and something I'm surprised GNOME hasn't done itself.
🛠️ Settings Improvements
Although not an app that most people use daily, System Settings is a core part of the GNOME experience. With that in mind, it is fantastic to see it receiving a major visual overhaul, as well as a port to GTK 4 and Libadwaita.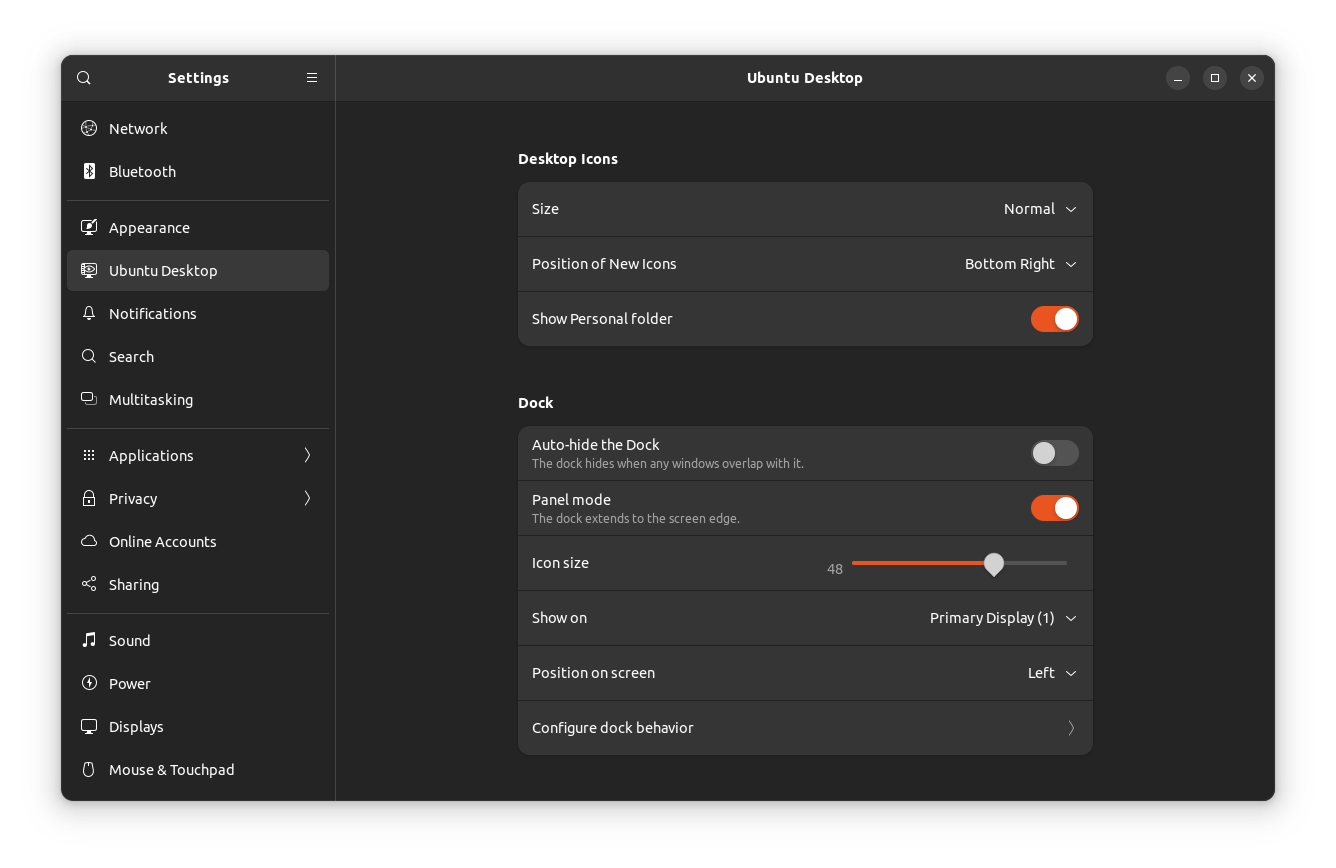 As a result, it is now better-looking and adaptive, meaning it will work well at any size and even on Linux phones like the PinePhone!
Another Settings-related change is adding a new "Ubuntu Desktop Settings" menu item. This offers a single, unified place to customize and change all your Ubuntu-specific settings.
Linux Kernel 5.19
Ubuntu 22.10 also brings a newer kernel i.e., Linux kernel 5.19. This release was pretty light on improvements, although it did bring improved support for some next-gen hardware.
You should note that this is the last release in the Linux 5.x series, as Linux Kernel 6.0 is the next version bump.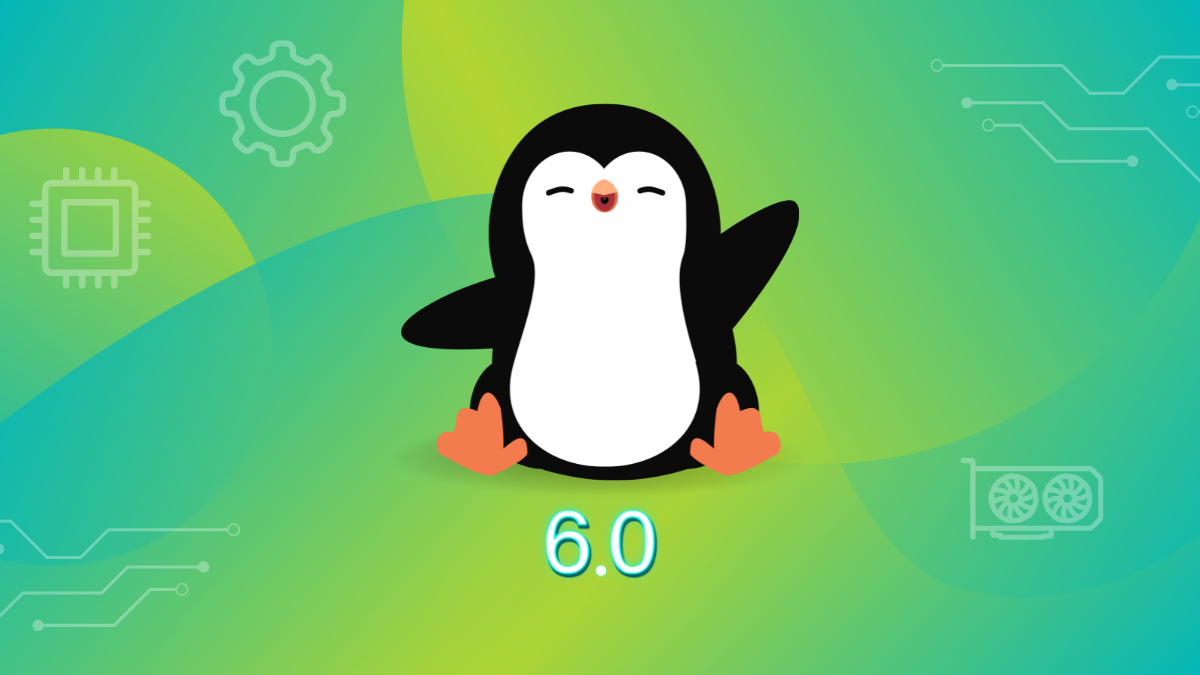 Other Changes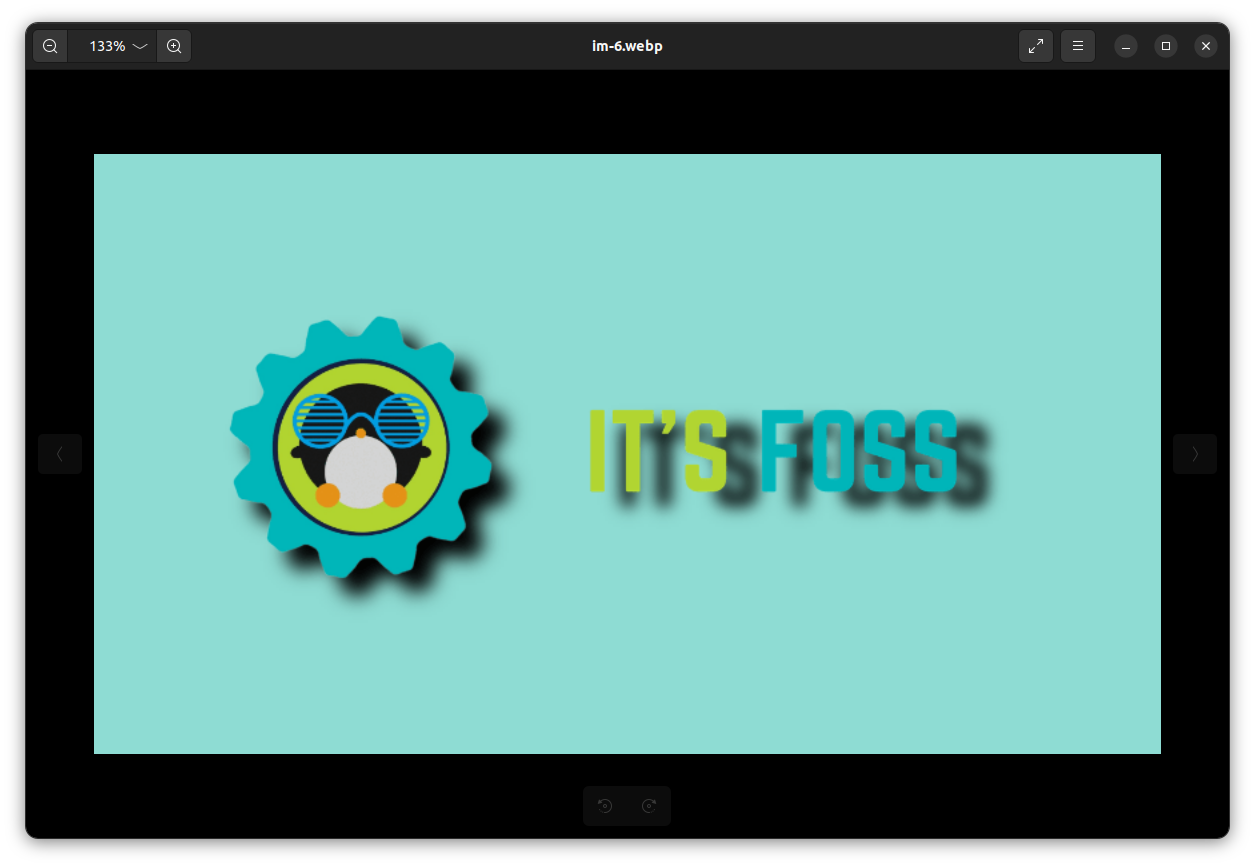 There are several subtle refinements overall. But some of those essential tweaks include:
Default image apps support .WebP image format.
GNOME Text Editor is the default editor. You can install gedit and make it the default.
GNOME Books app is no longer available. Ubuntu recommends Foliate as a replacement.
To Do app is no longer installed by default and has a new name, "Endeavour".
GNOME Terminal is still the default terminal app. GNOME Console can be installed if required.
Updated apps like Firefox 104, Thunderbird 102, and Libreoffice 7.4.
More apps have been ported to GTK4, notably Nautilus.
ℹ️
Note that our list focuses on changes that matter to a desktop end-user. If you want to know more about the changes/updates for the server and other use cases, refer to the
official release notes
.
Suggested Read 📖
Download Ubuntu 22.10
You can download the latest ISO from Ubuntu's central image repository or its official website.
It might take a while for the official website/repo to make the ISO available to download.
💬 Interested in trying Ubuntu 22.10? Let me know your thoughts in the comments.
---
More from It's FOSS...