Canonical just introduced Ubuntu core 20, which is a minimal version of Ubuntu 20.04 LTS made primarily for IoT devices and large container deployments.

They announced that Ubuntu Core 20 is now generally available, and the main focus is on providing security for IoT and edge devices. Moreover, this release also brings in some new features such as secure boot, full-disk encryption, and secure device recovery.

Let us take a look at what's exciting with Ubuntu Core 20.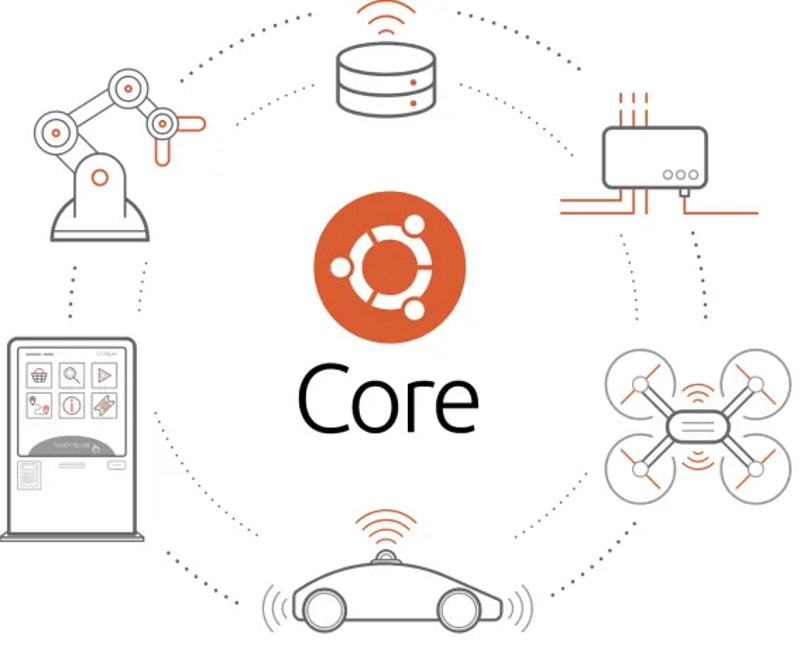 Major Features in Ubuntu Core 20
Before we move ahead, here is the list of major features in Ubuntu Core 20:
Full-disk encryption via TPM integration
Recovery mode menu and chooser
A new recovery and reinstall mode
Initial MAAS & cloud-init support
Raspberry Pi support (both ARMv7 and ARM v8)
As I have mentioned earlier, the main focus of this release revolves around security for IoT devices. Canonical points out the concerns about security of IoT and edge devices as they are remote and are quite vulnerable to hacking, data theft etc.
And, since edge computing is becoming more popular among businesses, it is essential to focus on the security, and Canonical is doing its best here.
Basically, Ubuntu Core utilizes snaps, which are strictly confined and isolated, reducing the damage from applications which are at risk. These snaps include all the necessary packages that you need to run the applications. In addition to that, you will not get any unused software in the base OS which minimizes the attack surface.
The full-disk encryption feature helps with the compliance of privacy requirements for sensitive consumer, industrial, healthcare or smart city applications.
Apart from providing Ubuntu Core 20 as a standalone Operating System, Canonical is also working with its partners to bring new devices to the market through SMART START, which is a fixed-price contract that also covers consulting, engineering and updates for the first 1000 devices on certified hardware, to reduce IoT project risk. I'd say that is a good thing.
If you're curious to learn more about Ubuntu Core, you can register for the Webinar on 4 February 2021 (Wednesday) conducted by Canonical.
Get Ubuntu Core 20
Ubuntu Core is available and certified for both x86 and ARM single board computers. You can get it now from its official website.
In recent years, Canonical has been really pushing their boundaries in the commercial sector to provide more security for IoT devices.
What do you think about Ubuntu Core 20? Let me know your thoughts in the comments section below.
---
More from It's FOSS...