It's raining Ubuntu flavor releases! ☔
One such release is the Ubuntu Studio 23.10, introducing some useful updates and improvements.
Let's take a look at it.
💡
Ubuntu Studio 23.10 will be supported for nine months until July 2024.
🆕 Ubuntu Studio 23.04: What's New?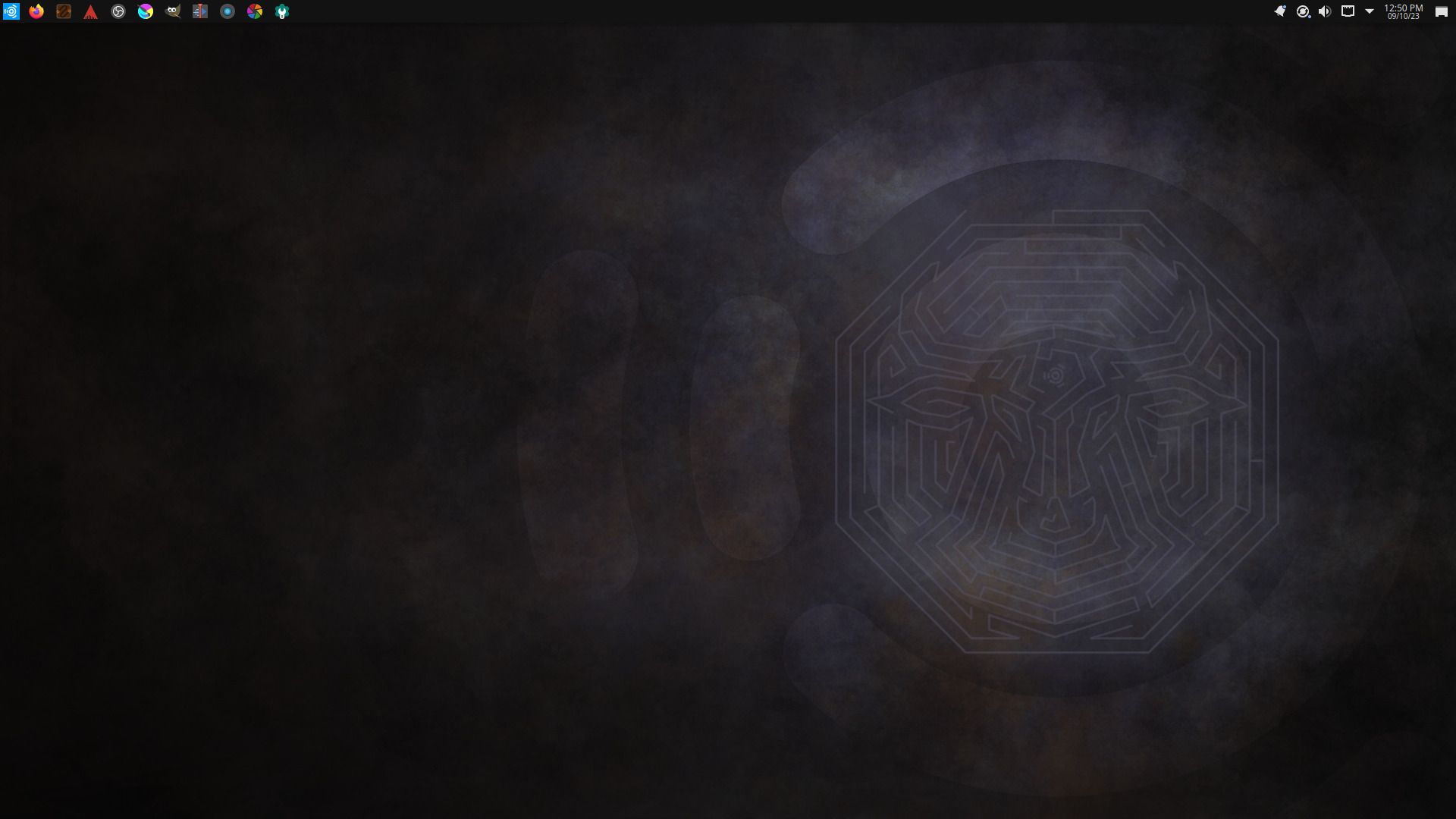 For those who are not familiar, Ubuntu Studio is an official Ubuntu flavor tailored towards content creators.
It comes pre-installed with many applications for various purposes, such as audio/video production, photography, streaming, graphics design and more.
This release of Ubuntu Studio is based on the Ubuntu 23.10 release, with some key improvements:
KDE Plasma Improvements
New Wallpaper
Updated Application Suite
Linux Kernel 6.5
Audio configuration utility with the installer
KDE Plasma Improvements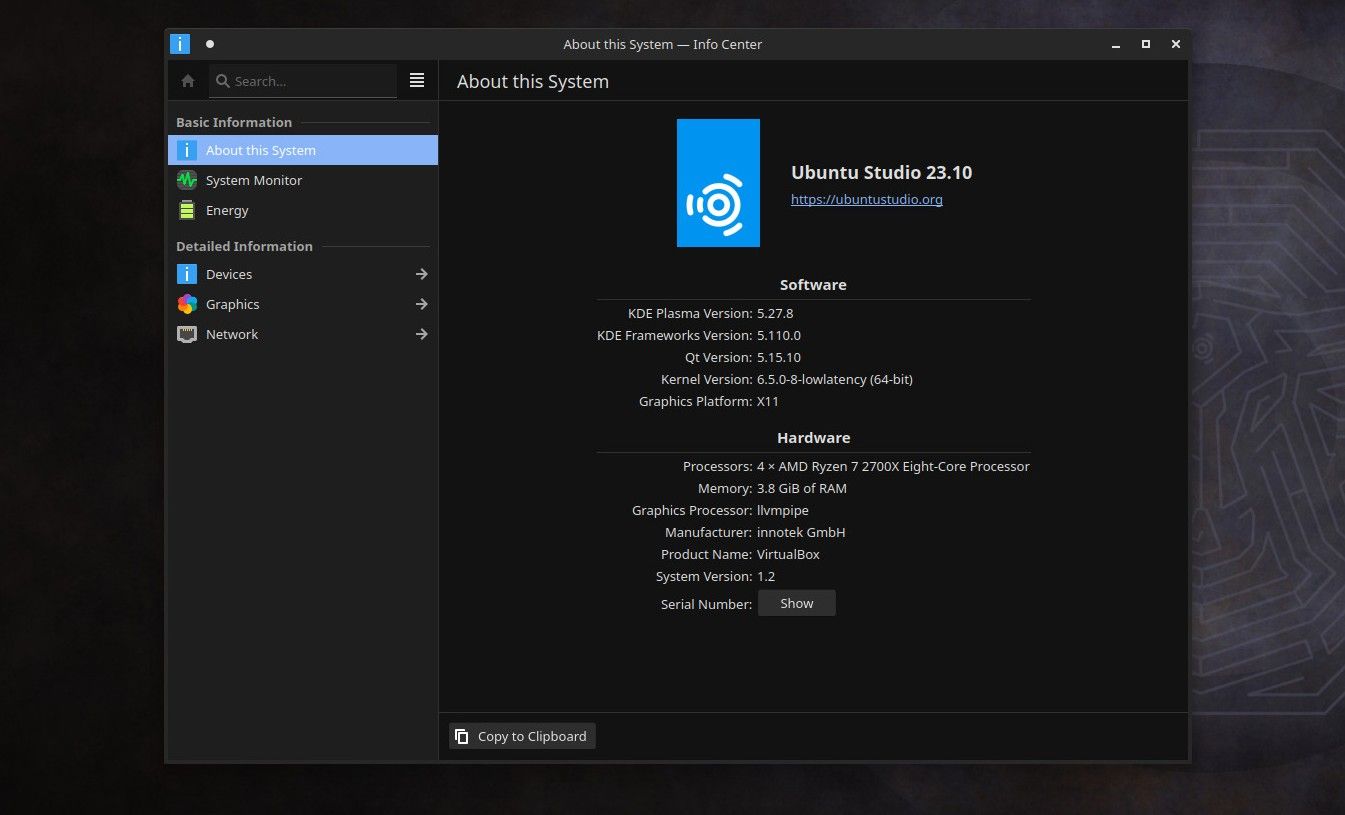 Ubuntu Studio 23.10 features the latest KDE Plasma 5.27.8 desktop environment that comes with new translations, misc fixes, and three key bug fixes:
Soft hyphens in keywords have been removed from the search bar in system settings.
Powerdevil doesn't automatically suspend by default when running in a virtual machine.
KRunner's debut is faster on X11.
You can go through the release notes to know more about the technical changes.
Ubuntu Studio Audio Configuration
The Ubuntu Studio installer now includes a wizard-like audio configuration utility that makes it convenient to set up system-wide audio settings.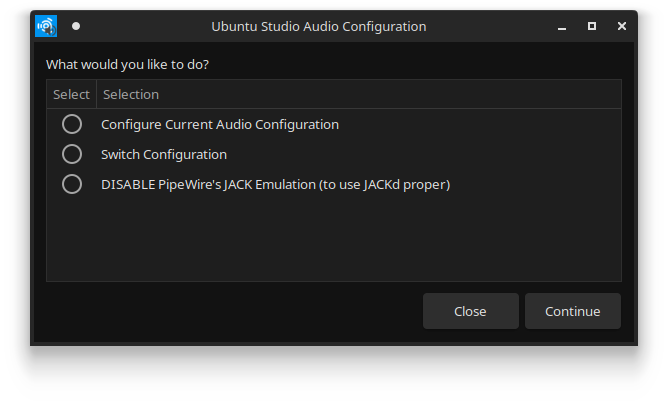 You can tweak the audio latency and sample rate as per your requirements.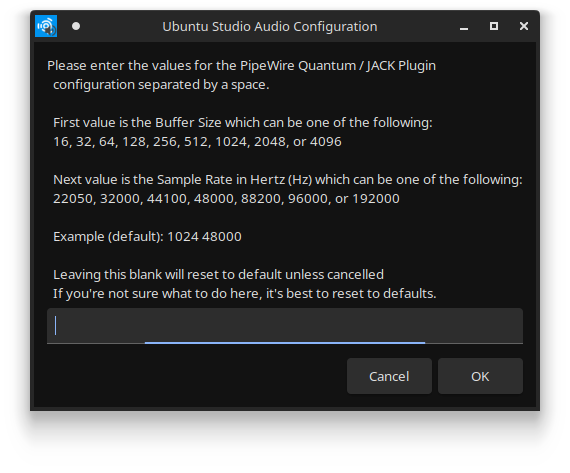 This utility should be helpful for creators who use Ubuntu Studio for audio production.
New Wallpaper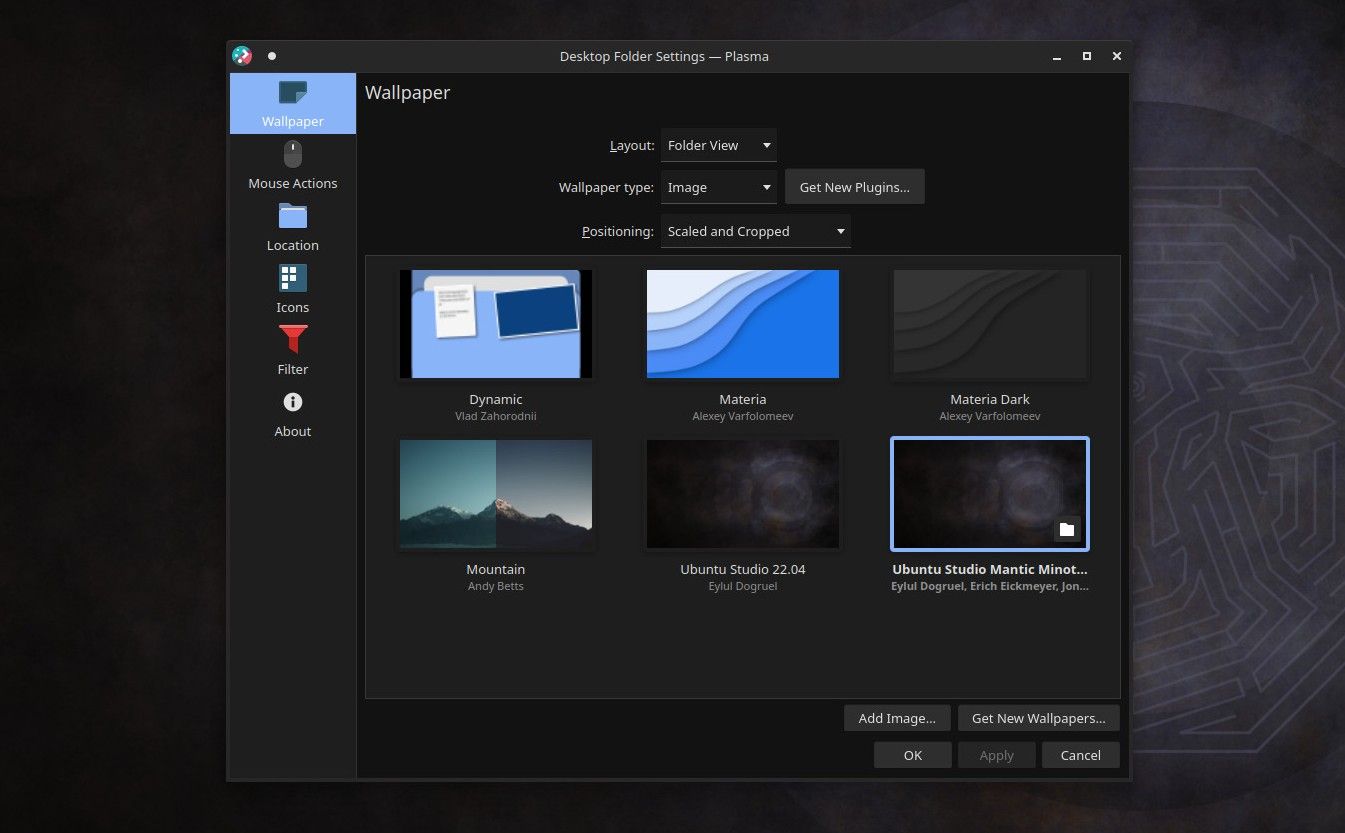 A new wallpaper called 'Ubuntu Studio Mantic Minotaur' has been introduced with this Ubuntu Studio release that takes pointers from the default wallpaper for Ubuntu 23.10 'Mantic Minotaur'.
I like the way it looks, with a dark appearance to it 🤓
Updated Application Suite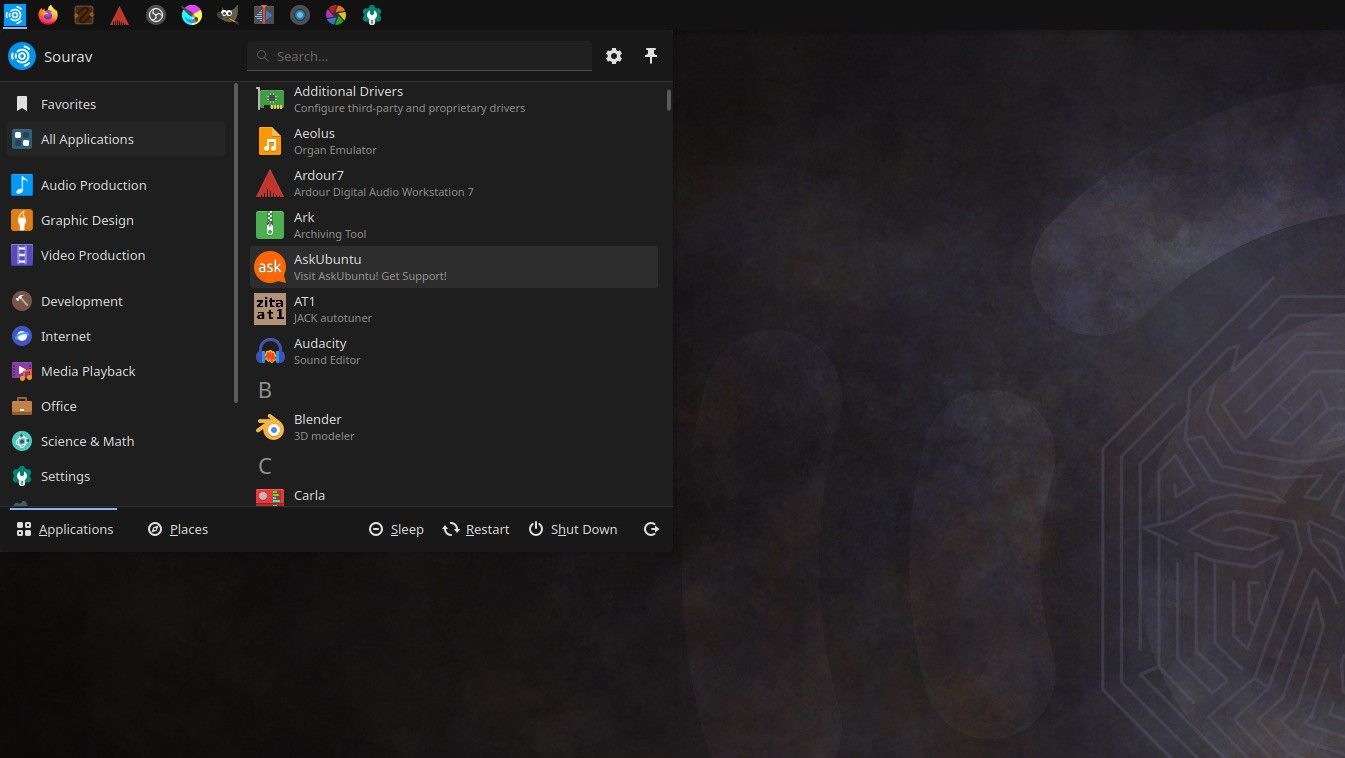 Ubuntu Studio 23.10 features a set of updated applications. Some notable ones include:
Ardour 7.5.0
Blender 3.6.2
Inkscape 1.2.2
Audacity 3.3.3
Darktable 4.2.1
Kdenlive 23.08.1
OBS Studio 29.1.3
Linux Kernel 6.5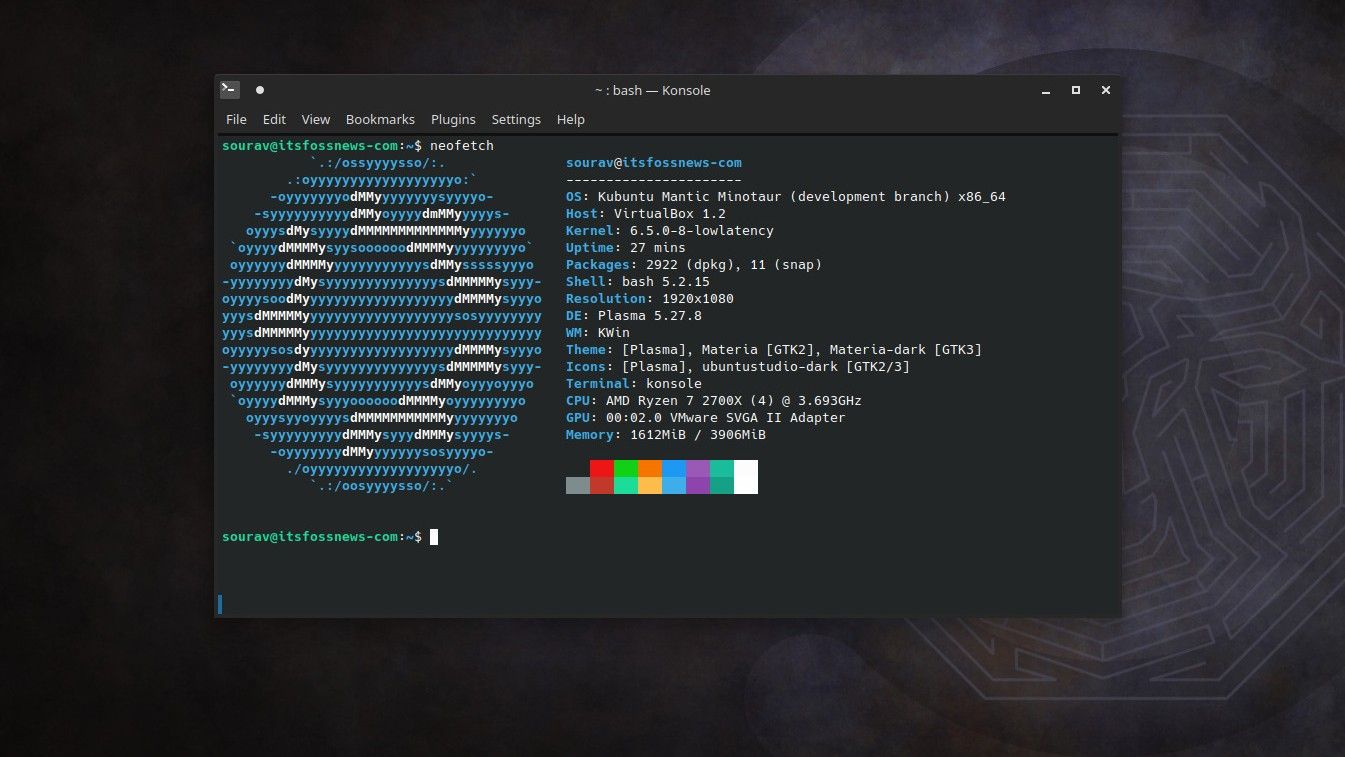 All of this is powered by Linux kernel 6.5, allowing Ubuntu Studio 23.10 to take advantage of things such as initial support for USB4/Wi-Fi 7, various optimizations for AMD stuff, and more.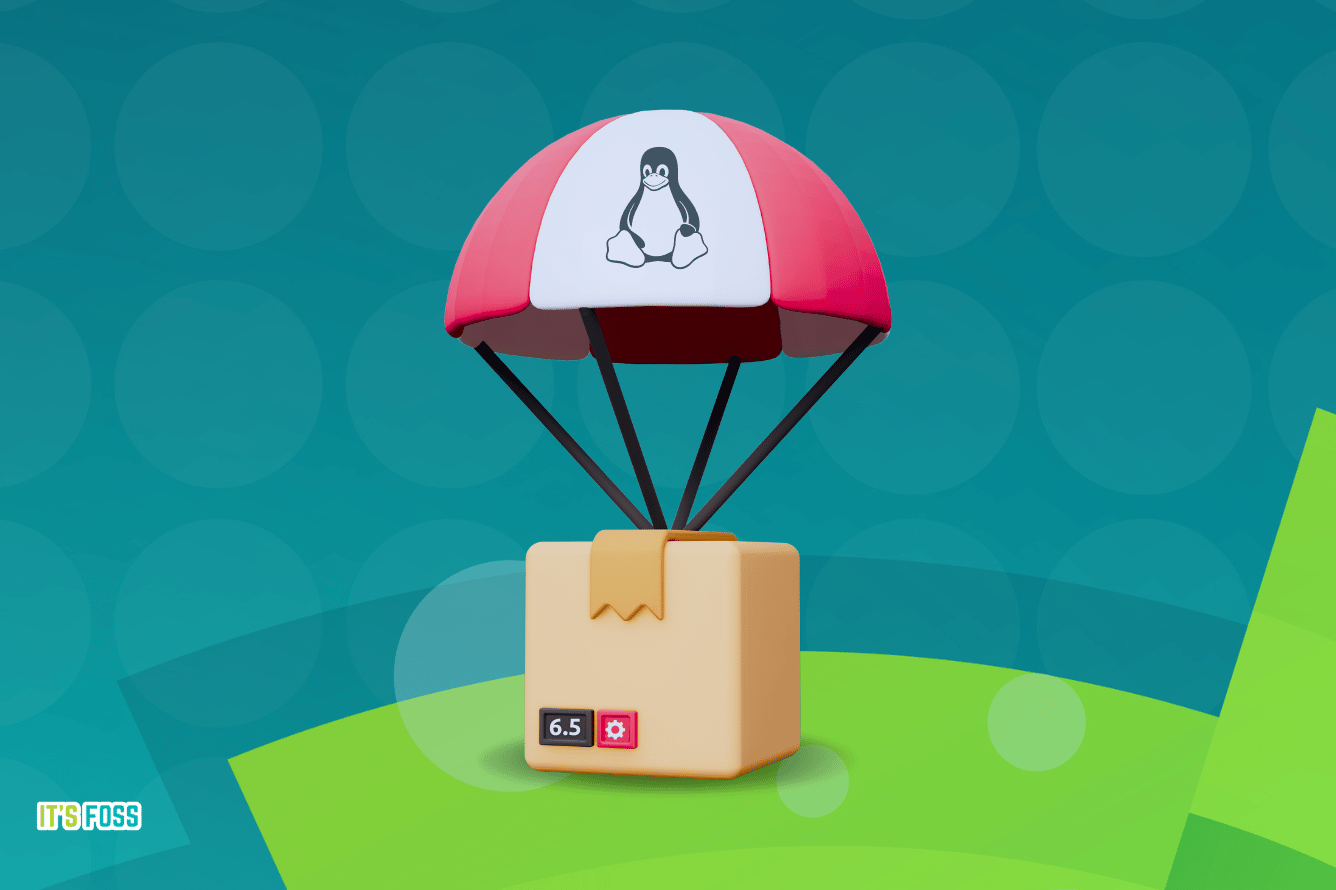 🛠️ Other Refinements
As for the rest, here are some other changes that you should know about:
PipeWire has been improved thanks to the implementation of version 0.3.79.
The option for Backports PPA is no longer featured on the Ubuntu Studio installer.
Carla has been upgraded to version 2.5.6.
For upgrade information and details on technical changes, you may head over to the official release notes.
📥 Download Ubuntu Studio 23.10
📋
The download may take some time to be available after the release announcement.
You can grab the latest release of Ubuntu Studio from the official website or the Ubuntu image repository.
💬 Have you tried Ubuntu Studio in the past? How was your experience with it?
---
More from It's FOSS...