Vanilla OS is an Ubuntu-based distro that aims to provide a stock GNOME experience with on-demand immutability and the freedom to choose packages.
After months of testing, Vanilla OS first release is finally here in the form of Vanilla 22.10 Kinetic featuring GNOME 43.
In a recent interview, we asked the creator: 'Many people think we have more than enough distros. Why Vanilla OS?', Mirko Brombin, had some interesting insights to share. Read our conversation with him below to explore exciting things about Vanilla OS:
Suggested Read 📖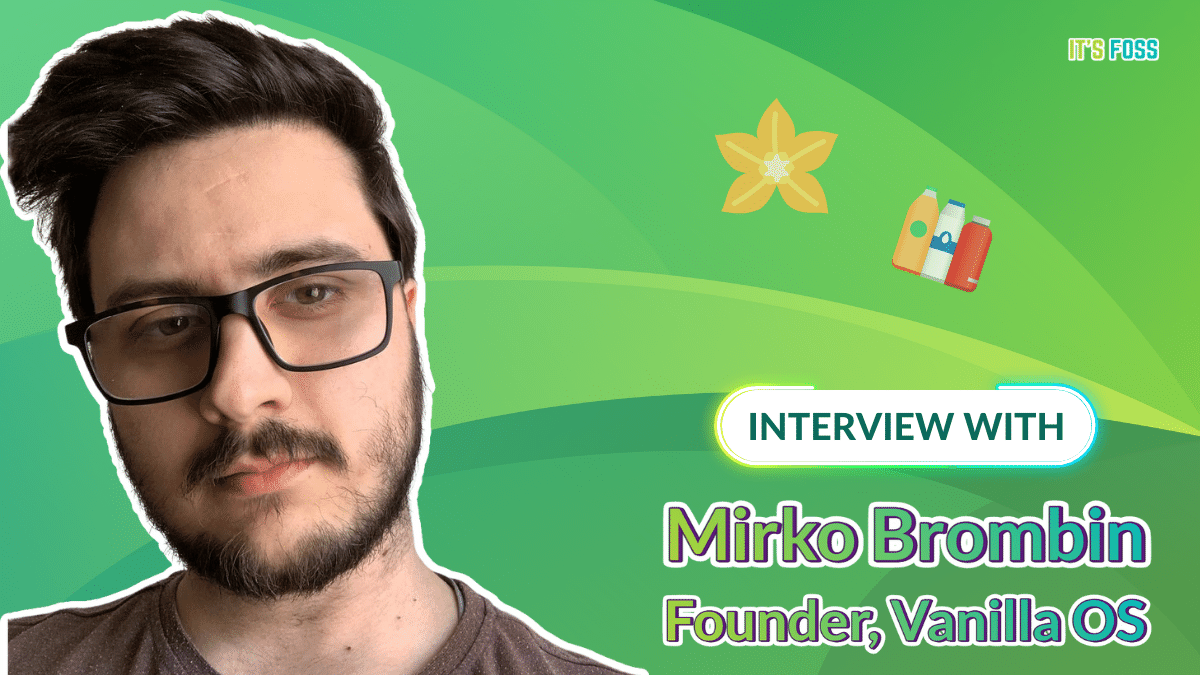 Vanilla OS has several features that you might find helpful; allow me to introduce them to you.
Key Highlights
Being a new distro, Vanilla OS has a well-equipped feature set that you might like. Some notable highlights include the following:
Native Installer
Vanilla OS First Setup Utility
Vanilla OS Control Center
apx Package Manager
On-Demand Immutability
Native Installer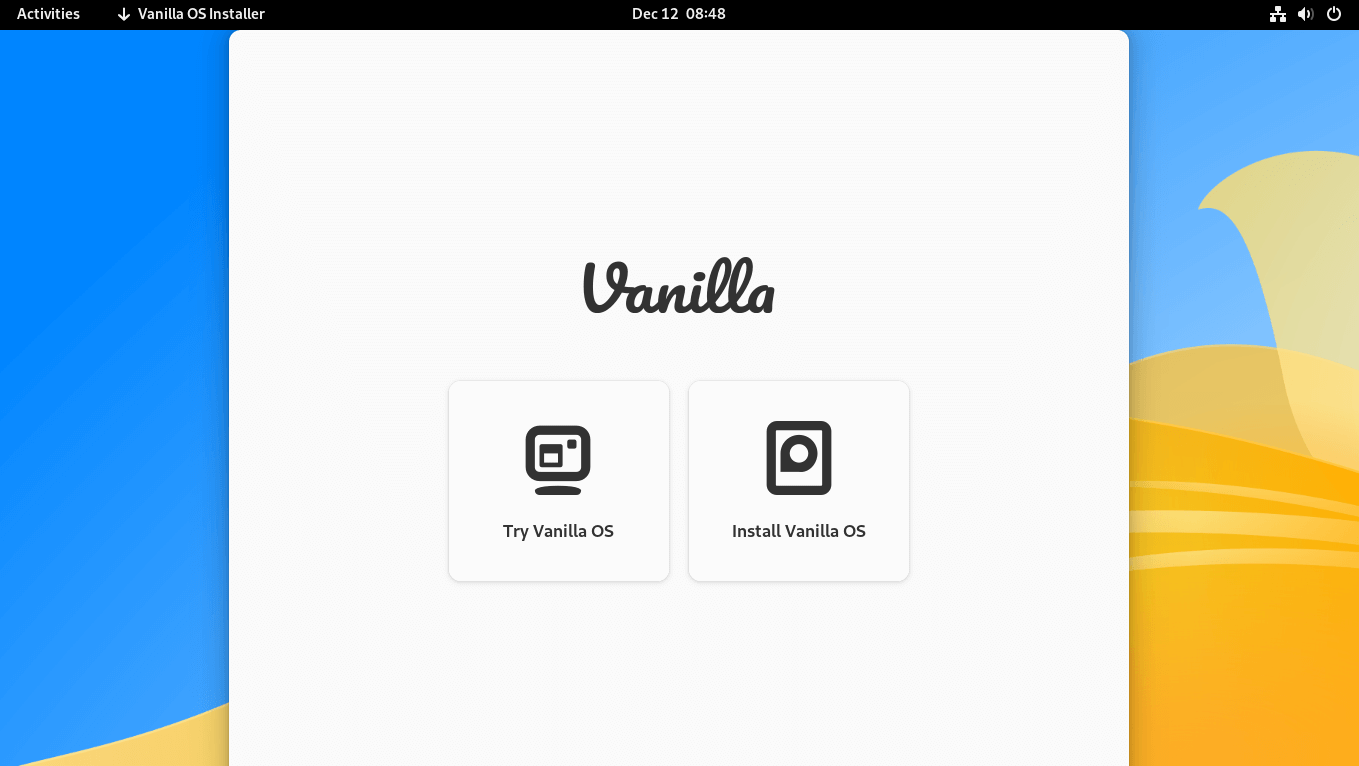 Vanilla OS features a native installer that is written in GTK4 and libadwaita, it replaces the 'Calamares' installer that was being used while the OS was in the early development stages.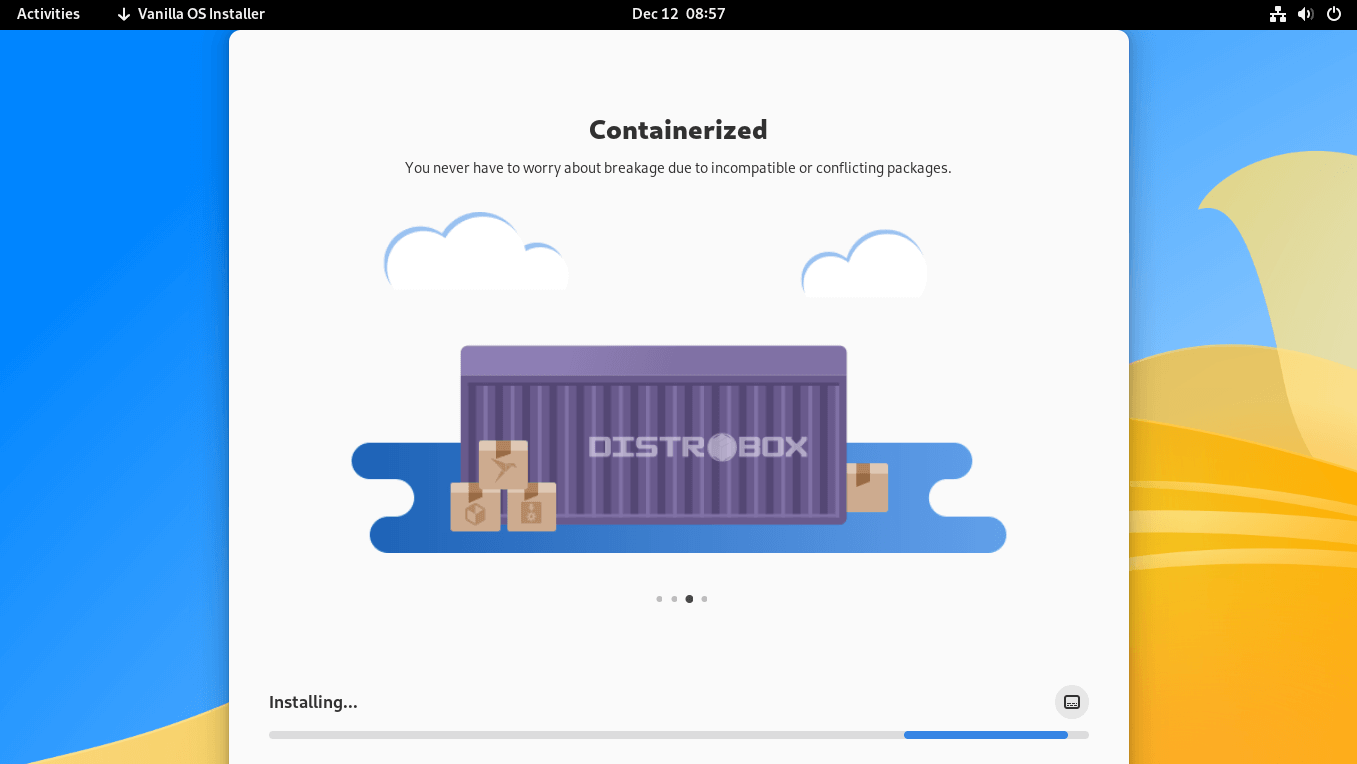 Previously, they had also announced that they would use the 'Jade' installer from the Crystal Linux team.
But, they changed their mind and opted to build the 'Vanilla Installer' on top of their existing 'Vanilla First Setup' project.
Vanilla OS First Setup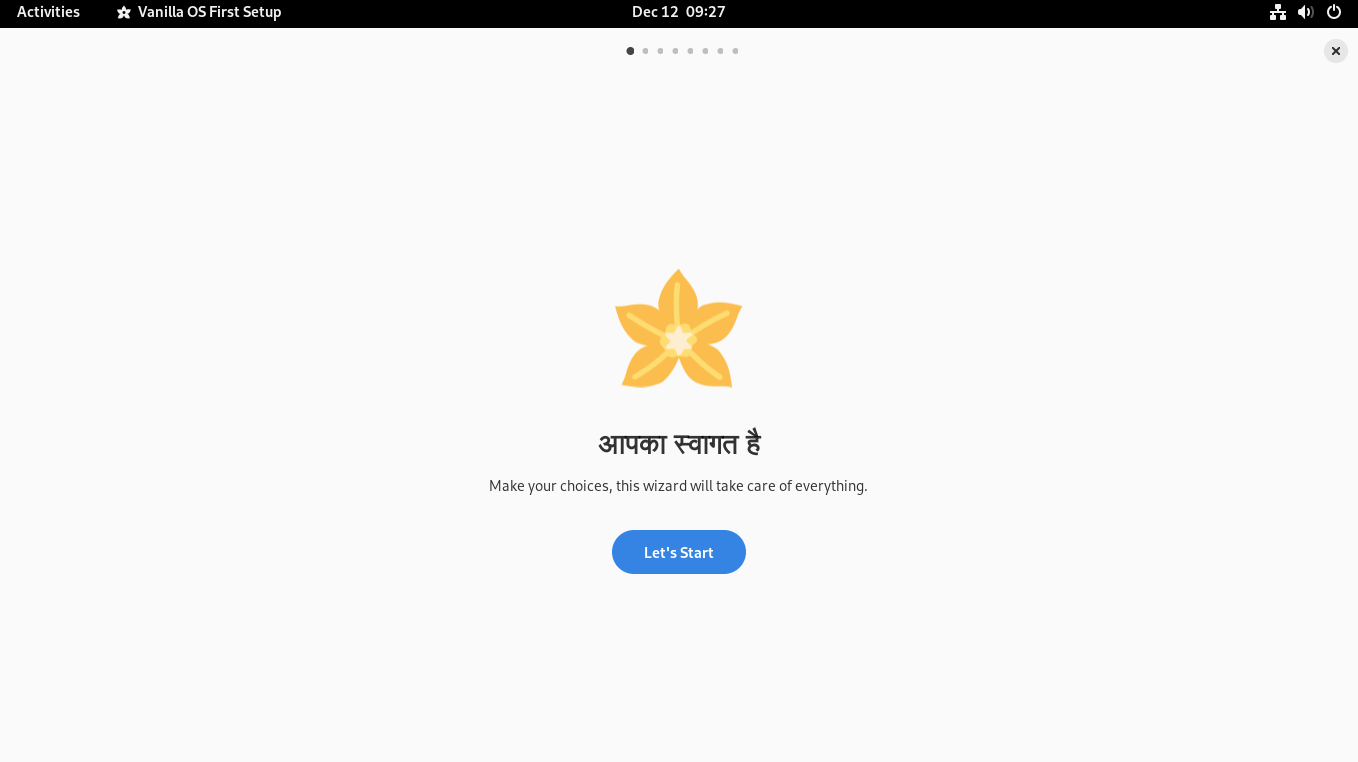 After the installation of Vanilla OS is complete, you are greeted with a quick setup screen, which says 'Welcome' in various languages.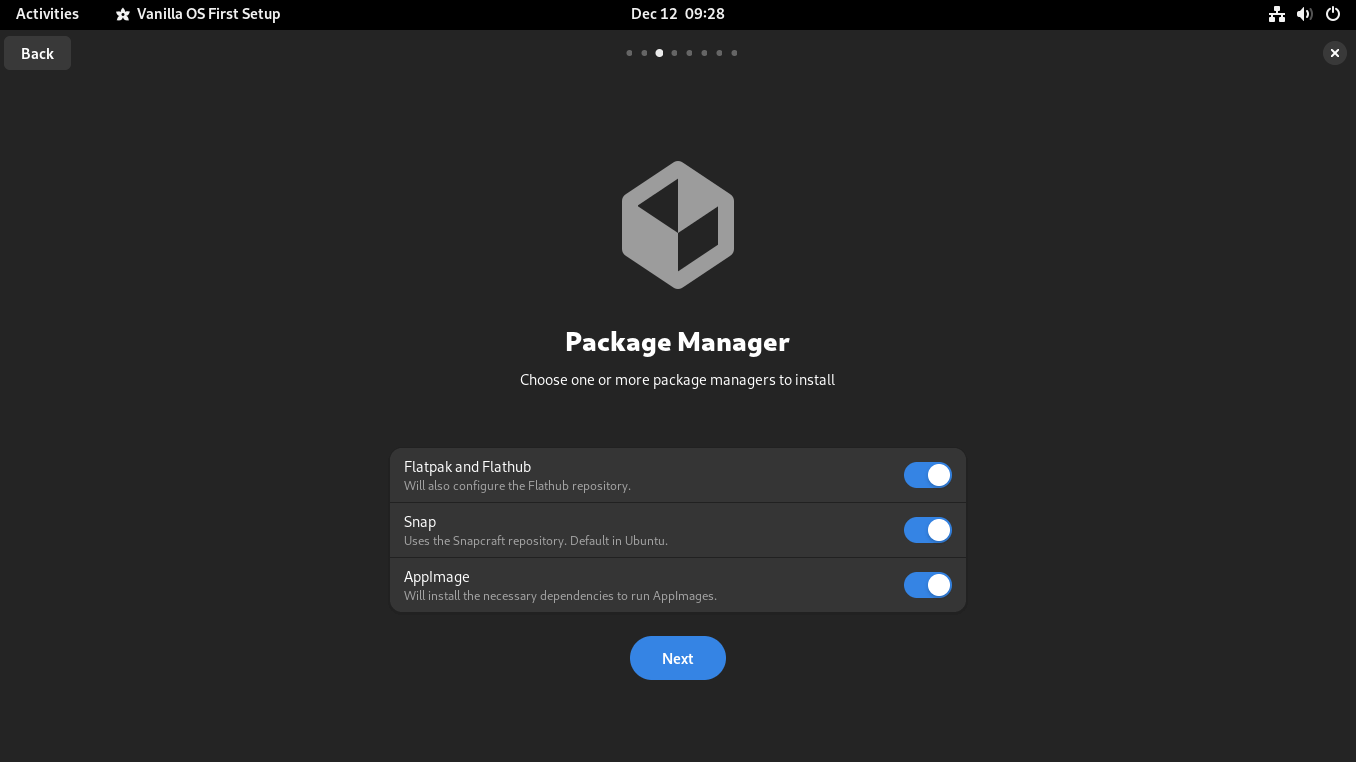 It will then take you through various settings, such as choosing the color scheme, choosing what package managers you want, whether you want to install restricted codecs, and more.
I must say, this is quite handy! 😃️
Vanilla OS Control Center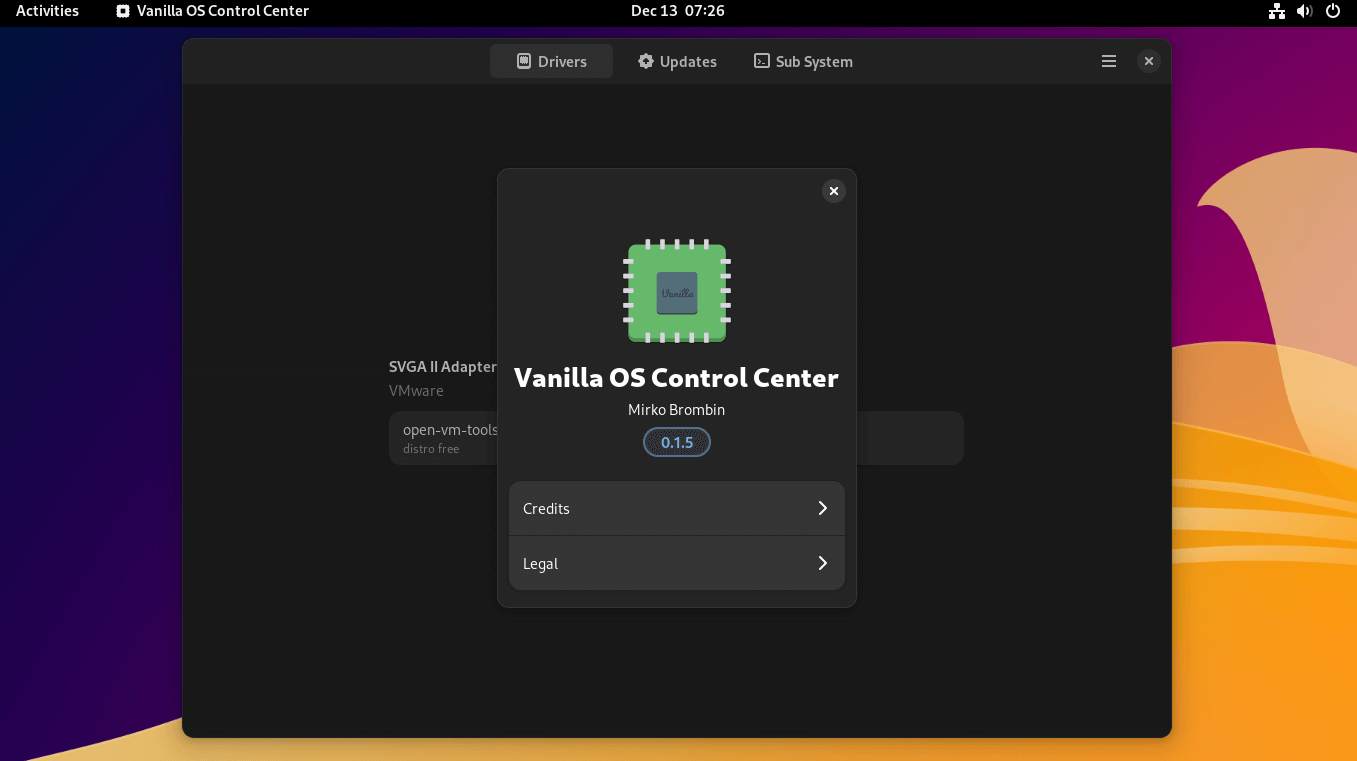 This graphical tool enables you to make changes to the operating system, such as running critical updates and installing additional drivers.
On-Demand Immutability
As showcased above by the founder of Vanilla OS, this OS can provide full immutability and atomicity by allowing you to transact between two root partitions (A/B).
What does that mean, you ask? 🤔
Well, this means that the core parts of your system are locked to prevent any unwanted changes, especially the ones caused by corrupt applications or faulty update.
Vanilla OS uses 'ABRoot' to achieve this, previously, they had tried using 'Almost', but it didn't pan out well.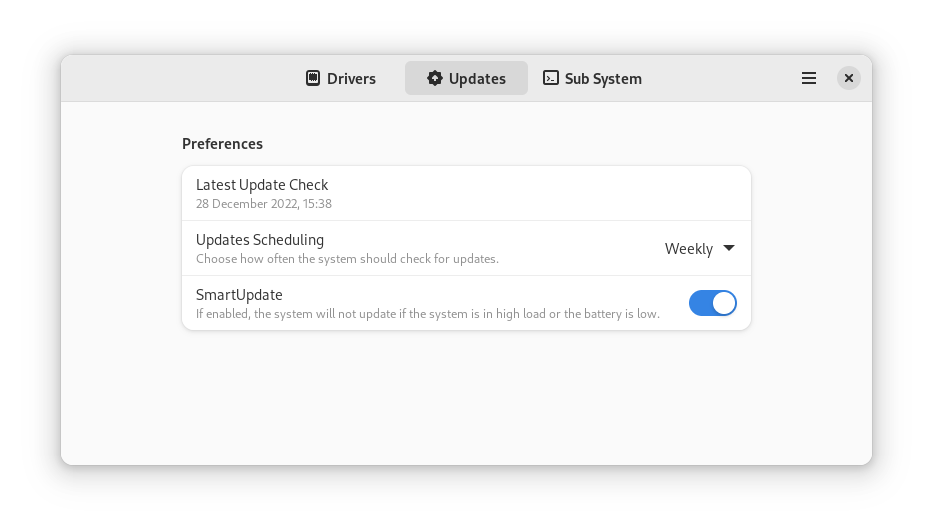 It also features a smart update feature, which they explain as follows:
VSO (Vanilla System Operator) is the tool that will periodically check for an update and then download and install it in the background if the device is not under heavy usage. In fact, VSO checks that certain checks are met, such as whether the resources are free (CPU/RAM), whether the connection allows it, whether the battery is at least 30%, etc.
The updates are applied through ABroot and get patched during the next reboot without taking extra time.
apx Package Manager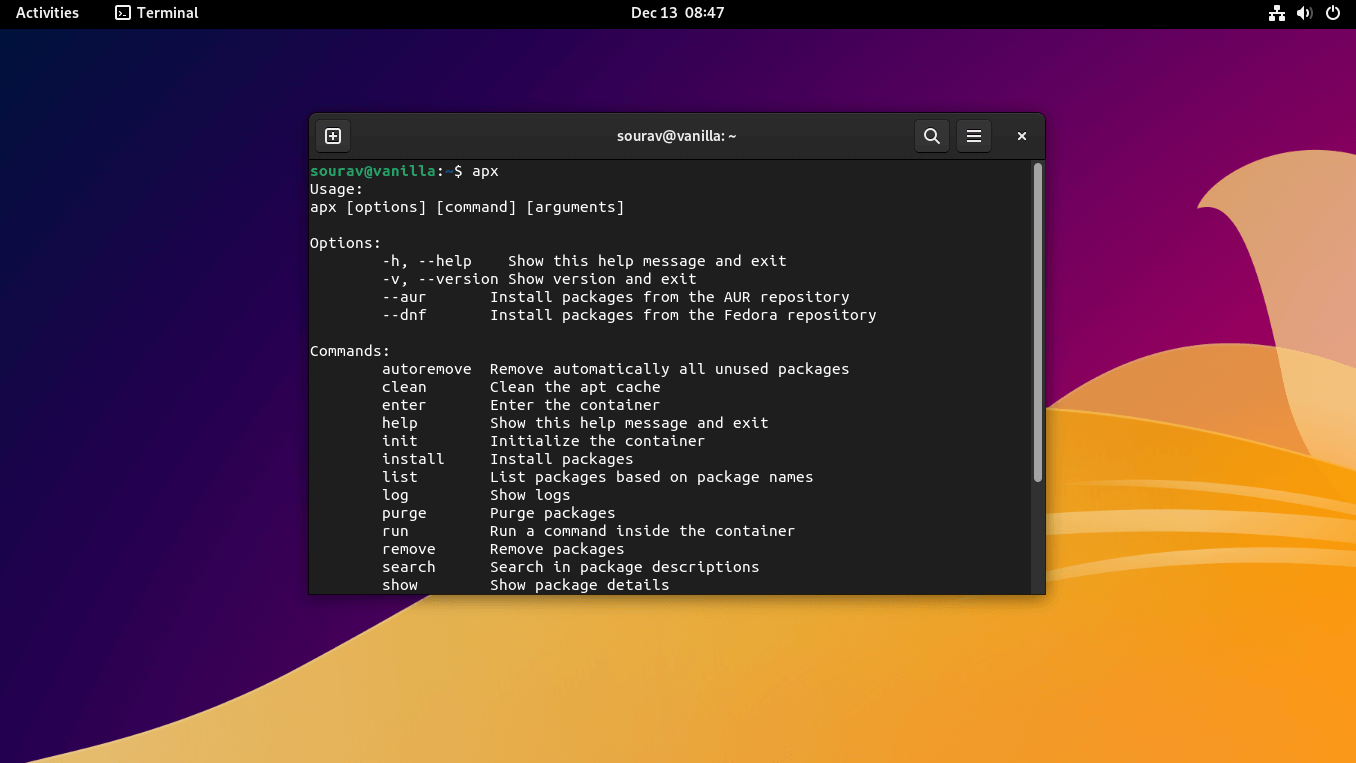 Vanilla OS features the 'apx' utility, allowing you to install packages inside a managed container without modifying the root file system.
Download Vanilla OS
If you think Vanilla OS solves the problem you have been facing with Ubuntu and want a stock GNOME experience, give it a go.
You can learn more about Vanilla OS 22.10 in its official blog post.
---
More from It's FOSS...