Vivaldi is a Chromium-based cross-platform web browser known for providing impressive functionalities, focusing on multitasking features.
It recently received a new release with some pretty exciting additions.
Seeing that Vivaldi is mostly open-source (except for its UI), it's interesting to see the improvements Vivaldi 6.0 brings. You can consider it an excellent alternative to Chrome and Edge.
🆕 What's New in Vivaldi 6.0?
There are two major highlights to this release. Here they are:
🎨 Custom Icons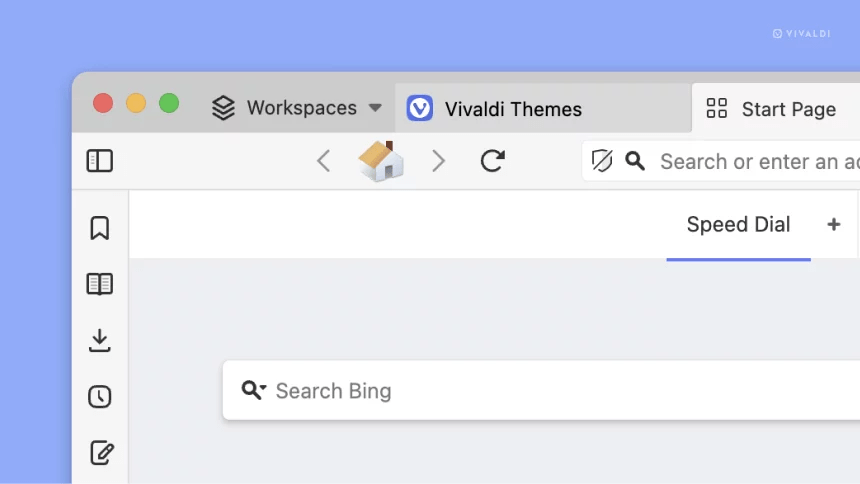 The theming setup of Vivaldi was already one of the very well-equipped ones you could find on a modern web browser, and that functionality has been given a major boost with the introduction of custom icons.
As you can see above, Vivaldi's in-built theming tools now allow you to use custom icons for the various buttons around the browser.
If you'd like a 90s Windows experience, you could get one. Looking for a minimalist setup? You can get that too! 😎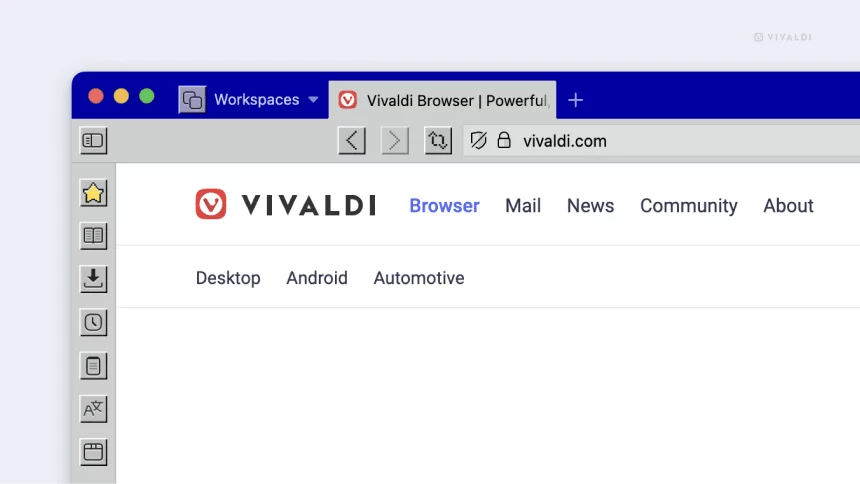 The possibilities are endless, and I am excited to see what the community has already cooked up for the Vivaldi Themes Gallery. You can check those out here.
Suggested Read 📖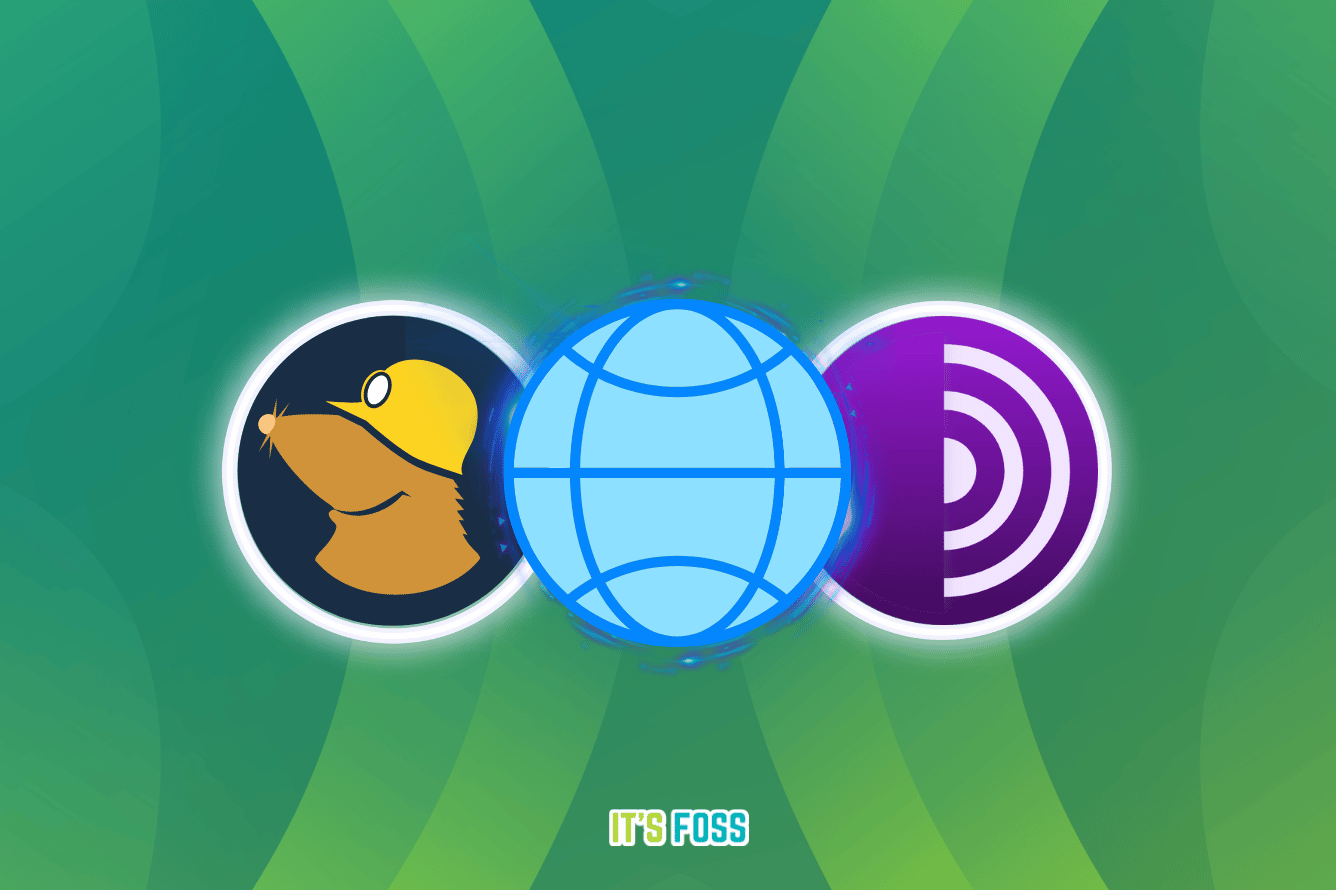 🖥️ Workspaces
The tab management feature on Vivaldi helps immensely while multitasking, and now they have raised the bar even higher by including a Workspaces feature.
The Workspaces feature on Vivaldi allows you to have different spaces for your set of tabs. Instead of just stacking them together, you can now find them organized in a Workspace.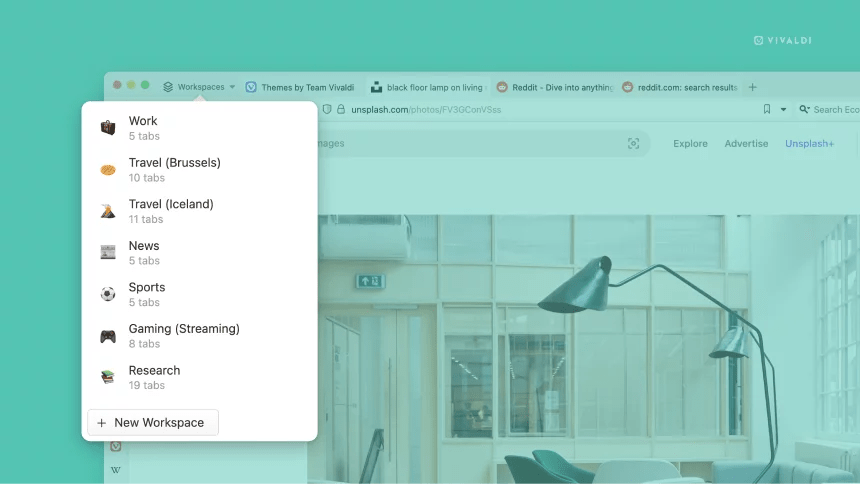 Similar to what many desktop environments offer, each Workspace will only contain the tabs that were added to it. You can use the switcher to switch between workspaces effortlessly.
The best part is that it also supports Vivaldi's tab stacking and tiling features, resulting in a very utility-focused experience.
To create a Workspace, click on the 'Workspaces' button in your tab panel, and get started by giving it a name, then add an emoji or icon to spice it up.
You can also search for any tabs from the Workspace using the search bar from the Windows side panel.
This feature is enabled by default; you can disable it from the Settings menu under Tabs → Tab Features.
🛠️ Other Changes and Improvements
Other than the key highlights I mentioned above, you can expect various browser bug fixes and speed improvements.
To get more insights, you may check out the official announcement to learn more.
Wrapping Up
I must say, Vivaldi doesn't disappoint with the upgrades, and this release is no exception.
Vivaldi 6.0 should appeal to users who multitask a lot and would also want some cool customization features.
Vivaldi 6.0 is available on Linux, Windows, macOS, and Android, with an iOS version following soon.
Head over to its official site to grab the package you choose to install.
Recommended Read 📖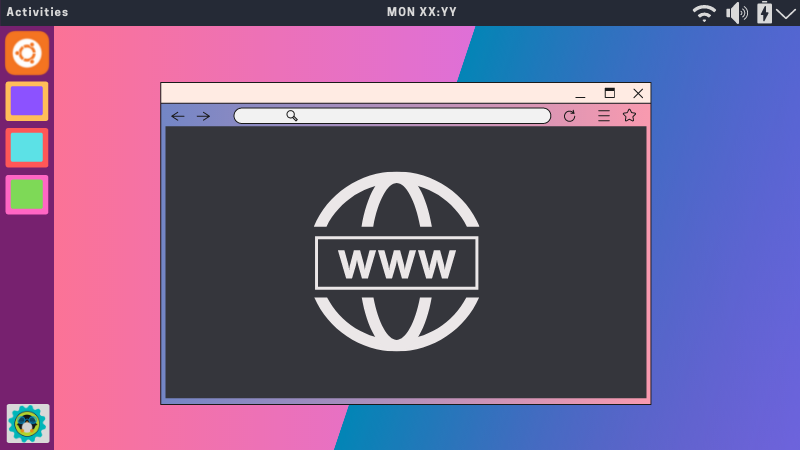 ---
More from It's FOSS...