Vivaldi browser is one of the best web browsers for Linux (Windows, macOS, and mobile platforms).
I know it is not an open-source pick, but it gets all the lead with its tab management, customizability, and productivity features. And it treats me better than Firefox nowadays (Mozilla, we still need you to do better)🙄
Note: Vivaldi is not open-source. Most of it is based on Chromium, for which you can find the source code.
If you did not know, Vivaldi recently built a Mastodon instance (Vivaldi Social) to encourage people to use open-source and decentralized social media platforms.
It is one of the best Mastodon instances you can join:
To take this further, Vivaldi 5.6 update has integrated access to its Mastodon instance from within its web browser.
🐘
Hey! We are on
Mastodon
for a while; follow
us if you haven't already
! 😄
Access Mastodon From Web Panels
Web panels on Vivaldi make it a breeze to multitask. You can keep browsing or working on what you want and still access additional services in a single click.
Here's what it looks like: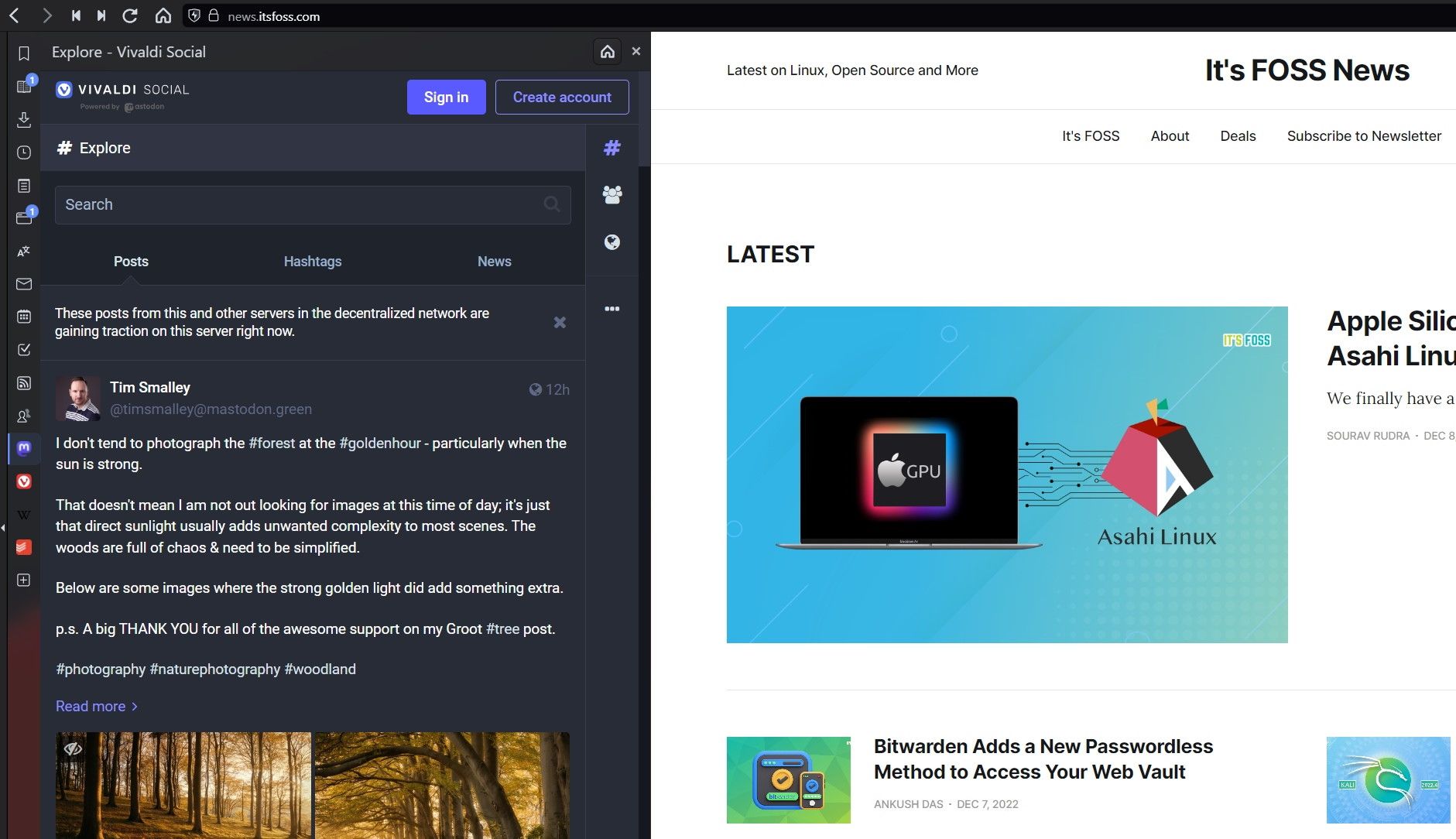 I can access Vivaldi's Mastodon instance quickly.
Of course, you can add your custom web panel for any Mastodon instance you like.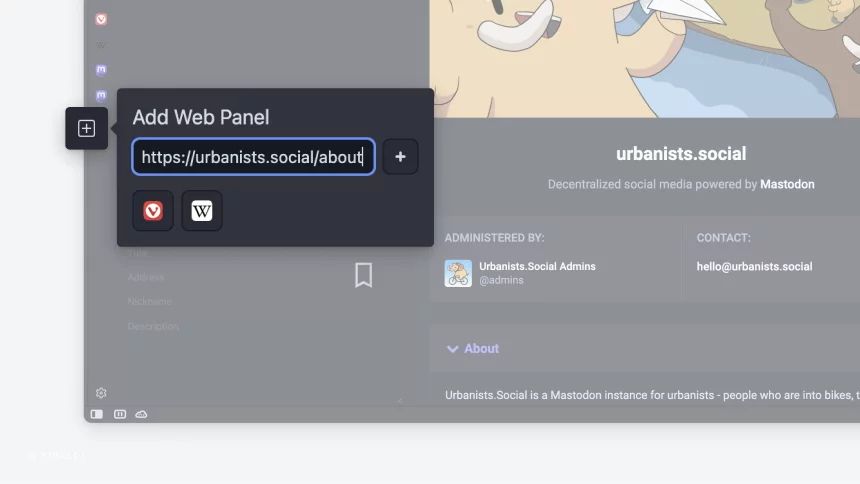 However, I believe out-of-the-box integration should encourage Vivaldi users to try Mastodon if they haven't yet.
In the official announcement, Vivaldi also explains it properly for its users:
Vivaldi Social came into existence as we love the idea of distributed social networks based on open standards. We want to offer better alternatives to people to communicate in an algorithm-free environment with no surveillance capitalism, devoid of tracking or data profiling.

The Mastodon server platform communicates through the Activity Pub standard, a decentralized social networking and messaging protocol recommended by the World Wide Web Consortium (W3C). Any platform or application that implements ActivityPub becomes a part of a massive social network. This big social network is also called the Fediverse ("federated" + "universe").
Before anyone gets their pitchfork ready, I want Vivaldi to be 100% open-source, but we also want more companies in the mainstream to adopt and encourage the use of open-source tech.
And I think Vivaldi has got an excellent approach to that.
So, this integration should ultimately let every Vivaldi (or Linux user) use Mastodon more than often.
Related Read 📖
In addition to this change, Vivaldi 5.6 release involves a couple of improvements that include:
A new search engine (You.com)
Panels joining editable toolbars
Revamped settings page
Pin tab stacks (this is exciting!)
You can update the browser to get the latest version or download Vivaldi 5.6 on its official website.
---
More from It's FOSS...