The popular open-source cross-platform media player VLC Media Player is getting a big update. A new version, VLC 4.0 is coming later this year with a redesigned User Interface along with some major features that include support for VR/3D.
The team is also planning to integrate online content into the app that can offer third-party videos.
Although there is no news about the release date, let me briefly describe some significant changes that you can expect with VLC 4.0.
Major Changes in VLC 4.0
Here is an overview of the important changes coming to VLC 4.0
The User Interface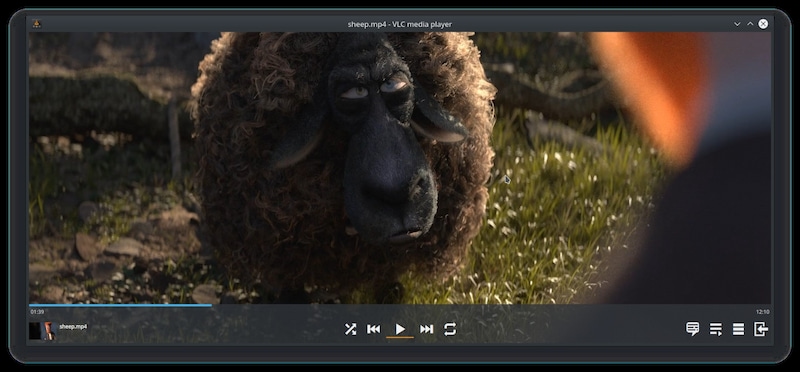 One of the biggest changes coming to VLC media player is a new modern looking UI. A glimpse into the latest version reveals a light gray theme with transparent elements and new icons. The User Interface is looking quite modern.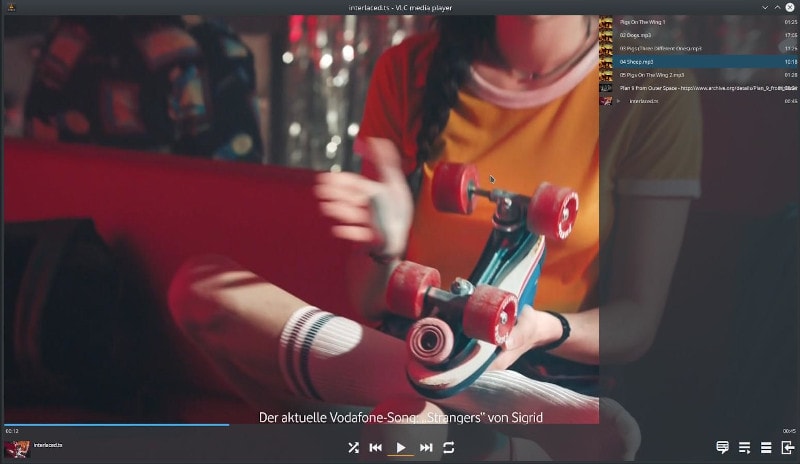 There are some adaptations specifically for GNOME and KDE to make the application blend in with the Desktop environment. Not to forget, VLC now looks to be working flawlessly on Wayland as well.
Input Manager and Clock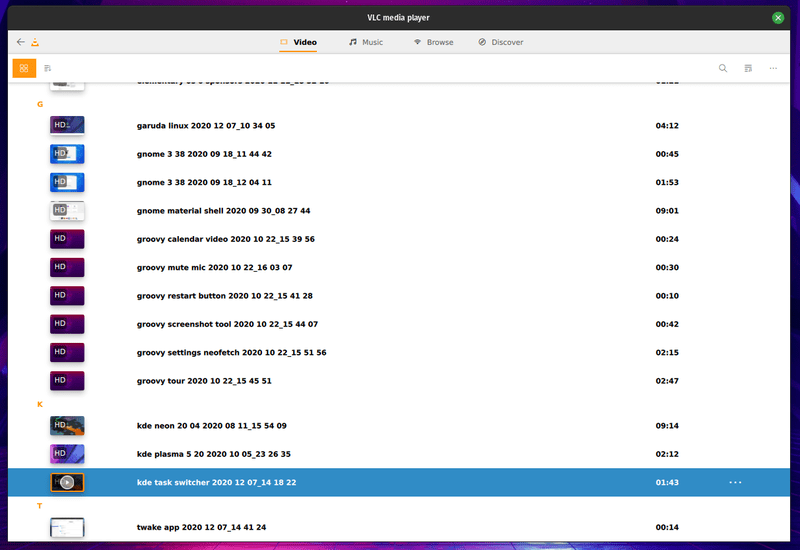 VLC version 4.0 will be using a new input manager. In the past, the playlist was doing everything from managing audio, video outputs, and other tasks. As this was not very convenient, the developers designed a new Input Manager and made it separate from the playlist.
The new Input manager helps to achieve gapless playback. At the same time, the new playlist is rewritten to be flat and fast.
Next, the clock. The current output clock used in VLC is based on the Input-PCR. The developers are bringing this clock down for a new better and efficient clock. The new clock uses a Main Clock which runs other clocks for the audio, network, videos, etc. The benefits of this include Frame accuracy, better synchronization, etc.
New Media Library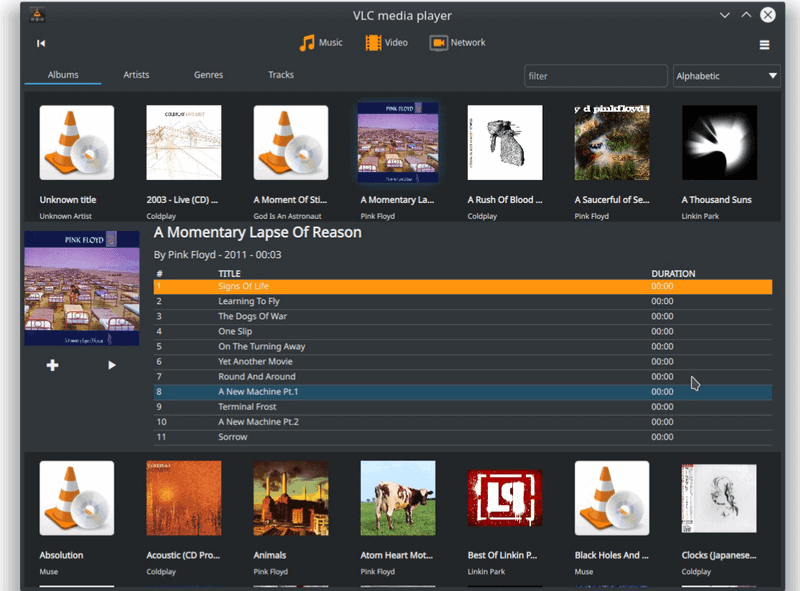 This version of VLC introduces a new Media Library which was used in Android to Desktop and iOS platforms. It is simple and light which should make browsing media files a lot easier through the VLC media player.
However, If you don't want to use this media library, you can disable it which would result in a faster start.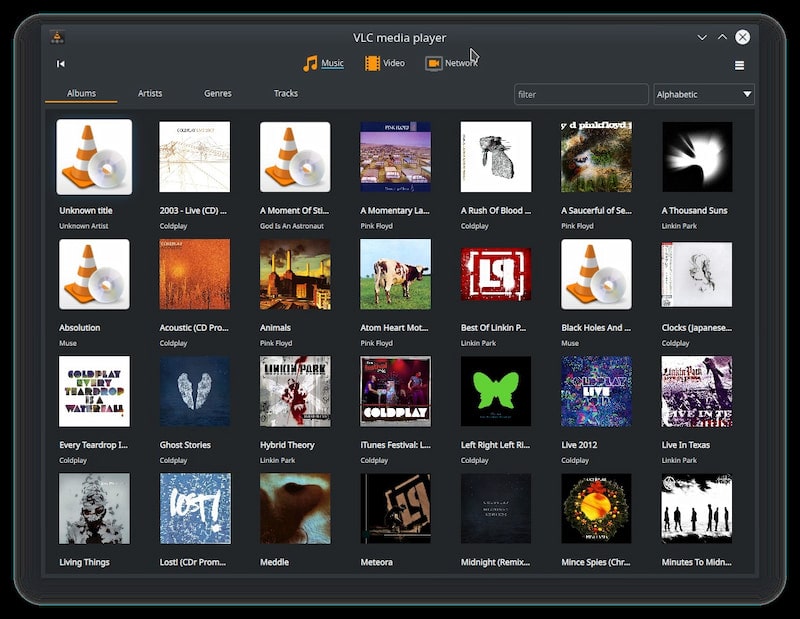 Video Output and VR/3D support
A Big change in the video output is the replacement of the pull model with a push model that is easier for the application to manage.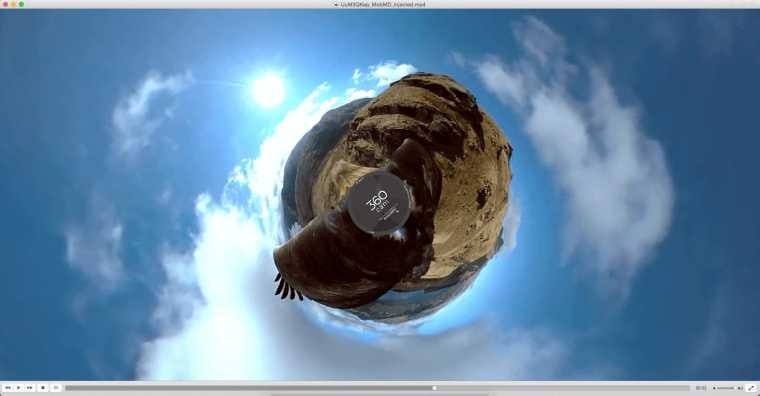 In addition to that, VLC is extending support to VR/3D. There is now support for 360, for Equirectangular and Cubemap projections. The support also extends to 3D audio including ambisonic and binaural formats. You don't need to install any extensions as the VR/3D has out-of-box support.
Platforms not supported by VLC 4.0
With all the new features and big changes coming to VLC 4.0, the developers are also dropping support for many platforms. They include Windows XP, Vista, and macOS 10.10. On Android, you now require version 4.2 or above to run the VLC media player. Support for iOS 7 and 8 also ends. Linux users require OpenGL to use VLC 4.2.
Other notable features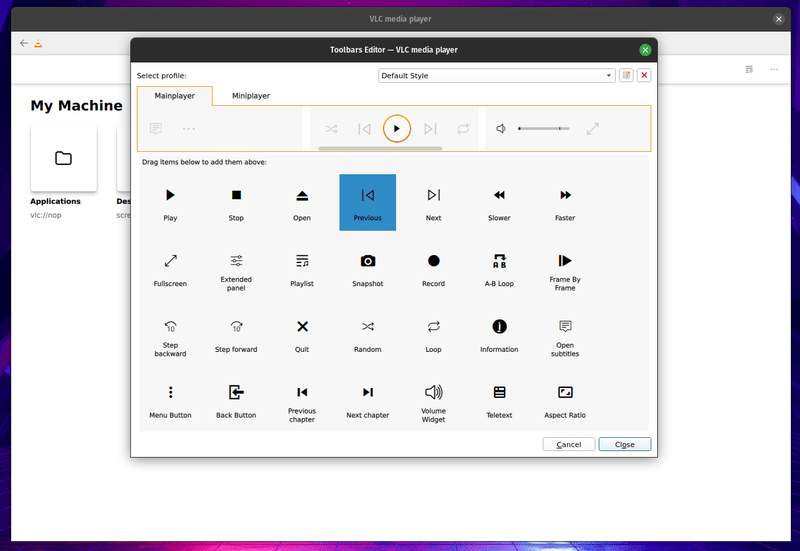 This version of the VLC media player adds support for UPnP rendering and AirPlay output. The developers also added support for Dash/Webm, HEIF, TML images, AV1 encoding, WebVTT encoding.
In addition, the SDI output has been moved to the stream output. There is also support for SMBv2/v3 and the RIST protocol.
On top of all this VLC will soon benefit from a new web version powered by WebAssembly and JavaScript. The latter will replace the partially obsolete plug-in that was added years ago to VLC and is no more supported by current web browsers.
Closing Thoughts
As one of the most popular open-source cross-platform media player out there, VLC has some big news to announce this year. I've tried the development version via Snap and it still needs a lot of work but looks like an exciting re-design.
The decision to integrate online content into the application will be something interesting, especially considering that it should help them have more monetizing opportunities without hurting the user experience.
There is no official notification about the release date of VLC 4.0, but we will keep you updated on that.
Since you read about the significant changes, what do you think about VLC 4.0? Let me know in the comments below.
---
More from It's FOSS...