If you don't know what YunoHost is, it is a Debian-based operating system that aims to make self-hosting easy by simplifying the administration of the server and letting you easily deploy apps/services.
Initially, it was developed by "Kload" but when interest around YunoHost and self-hosting started growing, more people joined in as volunteers and since then, they have been developing and maintaining the operating system.
Fun Fact: The name "YunoHost" has been derived off a jargon that said "Y U NO HOST".
Let's look at what's new in YunoHost 4.1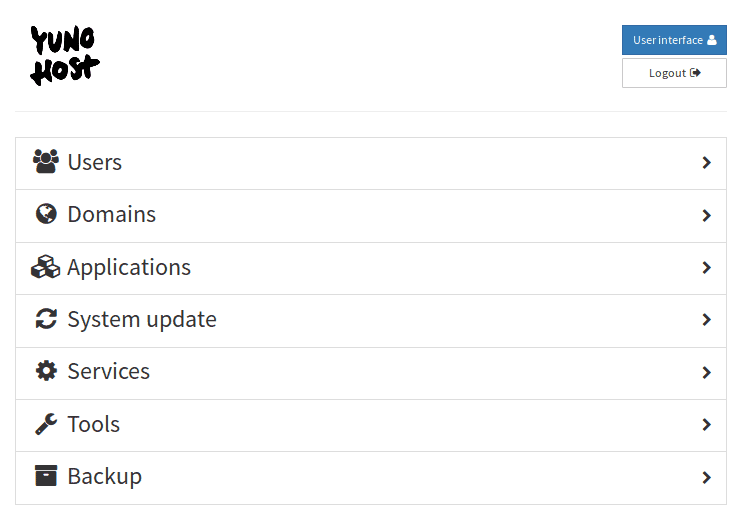 The new release comes with some new features and updates, lets go through some of them:
They've improved and overhauled the Groups and permissions. Now, it allows admins to create groups of users and to control their access to apps or features like email or XMPP. With V2.0, there is more adjustability in the management of access rights.
Backup downloads can be now done directly from the web admin, instead of being only available through FTP or scp commands.
They've also added support for Mail relay. Many users could not configure their mail stack due to their ISP blocking them. To bypass the block, users had to manually configure and use mail relays but with the new release of YunoHost, mail relays can be seamlessly integrated by setting up an SMTP relay via SSH.
The installation process has been simplified, now the user doesn't need to find the local IP address of a server configured in a local network, they should be able to access it through the yunohost.local domain.
During user creation, the email now defaults to username@domain, this has been done to avoid misconfigured email clients as users would enter an external email address that would lead to errors.
Other than that, there are quite a few bug fixes and enhancements here and there. For more details, do check the official release notes.
Getting YunoHost 4.1
If you are already using YunoHost 4.0, there are two ways by which you can get the latest release of YunoHost:
Using Web Admin
Navigate your way to "Update System"
Then click on the "Update" button in the "System" section.
Once you start the update, you will have to wait for a few minutes. You can also refresh your browser cache by using the keyboard shortcut Ctrl+Shift+R.
You will need to re-login after it's done. If needed, go to Tools->Logs and check for a green mark which says that everything went well with the update.
Using Command Line
Open the terminal and type or paste the following command to get the update package:
sudo yunohost tools update
Then type or paste the following command into the terminal to update YunoHost:
sudo yunohost tools upgrade --system
Your system should be updated now, if any error occurs or if you want more clarification, go to Tools>Logs for a detailed report.
New to YunoHost?
Just go to YunoHost's installation guide page here and choose your server deployment type, then follow the official instructions.
YunoHost seems to be a good operating system for users who want to self-host servers, who don't want government scrutiny or censorship, for users who want complete control over their data or for tech enthusiasts looking to try out something new.
Have you used YunoHost before? How is your experience with it? If you host home servers or web servers, would you be willing to give it a try?
---
More from It's FOSS...