Single board computer? It's time for Single board servers. A new product, ZimaBoard, is being prepared for its crowdfunding campaign to give you a "hackable single board server".
ZimaBoard: Like Raspberry Pi but focused on home servers
Single-board computers (SBCs) have been around for a while performing a range of educational, commercial, and industrial applications. Their popularity increased in recent years among hobbyists and DIY enthusiasts looking for low-cost devices that get the job done with efficiency.
While Raspberry Pi has started eyeing on the entry-level desktop market with the recent Raspberry Pi 400 like devices, it is interesting to see someone focusing on server devices with ZimaBoard. The makers even term is as "single board server" instead of the usual "single board computer".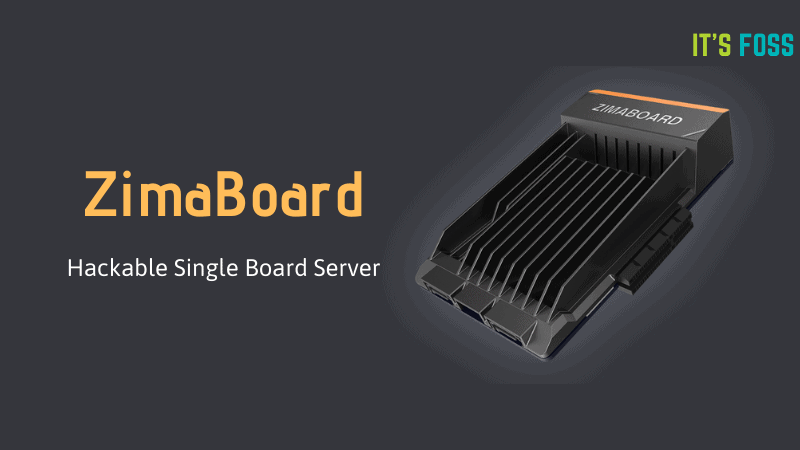 They list the following possible usage of ZimaBoard:
Personal NAS
Network Router
VPN
Media Server
Streaming
Smart home and IoT projects
The single-board server comes with an Intel Celeron processor, Mini-Display Port, Gigabit
Ethernet, and PCIe. ZimaBoard also offers easy 4K video and hi-res audio streaming. It features an open ecosystem and diversified app support of over 30 apps.
ZimaBoard specifications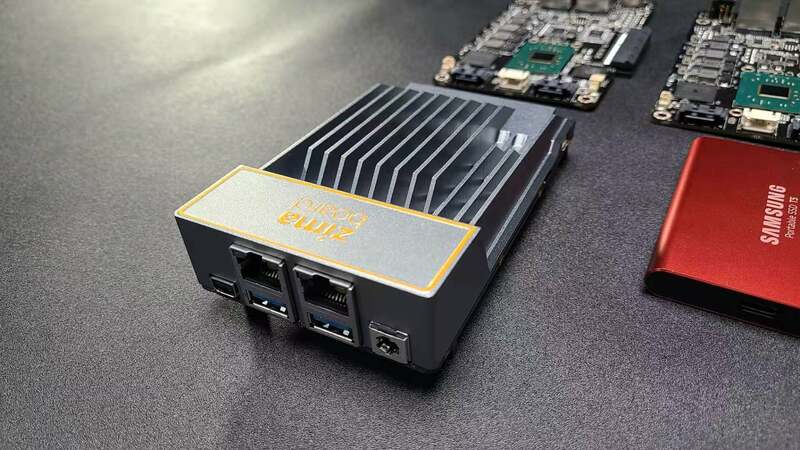 ZimaBoard is launching two models: ZimaBoard 216 and ZimaBoard 832. Here are the specifications:
CPU: Intel Celeron N3350 Dual Core 1.1-2.4GHz (for 216) and Intel Celeron N3450 Quad Core 1.1-2.4GHz (for 832)
RAM: 2 GB LPDDR4 (for 216) and 8 GB LPDDR4 (for 832)
Storage: 16 GB eMMC (for 216) and 32 GB eMMC (for 832)
HDD/SSD : 2x SATA 6.0 Gb/s Ports
LAN : 2x GbE LAN Ports
USB: 2x USB 3.0
PCIe : 1x Mini-DisplayPort 1.2 4k@60Hz
TDP : 6W
Dimensions : 120 x 74.5 x 25 mm
It comes with Linux preinstalled (no information on the distribution) but it claims to be compatible with Linux, Windows, OpenWrt, pfSense, Android, LibreELEC.
Pricing and availability
According to their website and Facebook page, ZimaBoard will be launched via crowdfunding campaign on Kickastarter soon. There is no set date here.
ZimaBoard 216 will be available for $69.9 instead of $99.9 on Kickstarter. Similarly, ZimaBoard 832 will be available for $129.9 instead of the projected price of $179.9 via Kickstarter.
The pricing seems to be a bit on the higher side. Is it because of Intel processors instead of the usual ARM processors? I am not the expert here.
We'll update this page when the crowdfunding campaign goes live. Stay tuned and add our feed to Google News or Feedly.
---
More from It's FOSS...