Wouldn't it be nice to have a bloatware-free version of Windows?
Yes, of course. There have been a couple of attempts to present a clutter-free Windows version (unofficially).
Atlas OS is more of the same but impressive.
Atlas OS: What is it?
Atlas is simply a modified version of Windows.
To clarify, Atlas OS is not a standalone version of Windows. You still need a genuine key for Windows (home/pro).
📋
Atlas OS is not an open-source edition of "Windows." The files/installers used to modify the Windows installation on your machine are open-source.
Atlas OS eliminates all the shortcomings of the Windows operating system to provide a faster and more private experience for gaming and other needs.
Once all the optimizations and tweaks are in place, your Windows experience converts to the "Atlas OS" experience. And that is the reason I mention it as the Atlas project or Atlas OS interchangeably.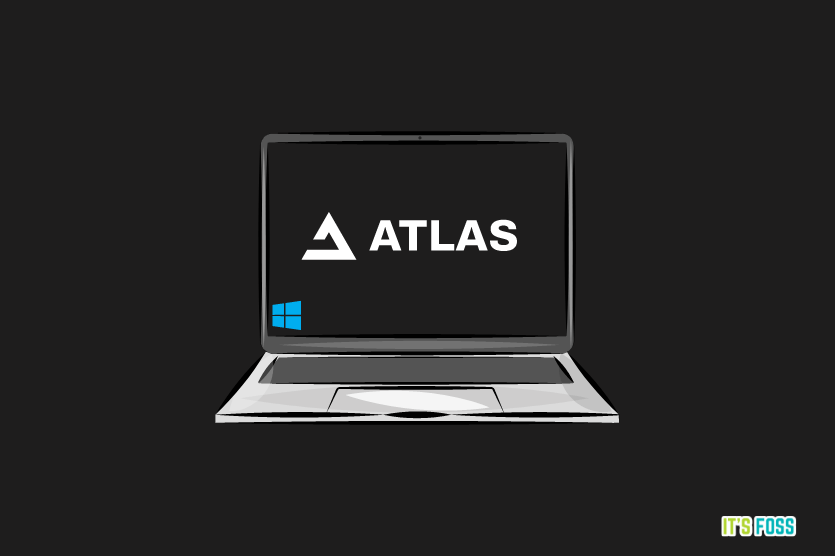 Some of the key highlights of the project include:
Reduces the number of processes running on Windows
It is open-source. So you can verify the authenticity of what it does before trying it out.
Eliminates telemetry
Disabled audio exclusive
Disabled unneeded devices
Disabled power saving (for personal computers)
Disabled performance-hungry security mitigations
Automatically enabled MSI mode on all devices
Boot configuration optimization
Optimized process scheduling
We all know Windows sucks a significant chunk of your system resources for its background services and nuances.
So, the Atlas project aims to eliminate all and further optimize your experience to give you every bit of performance, boosting the FPS and ensuring snappy game sessions.
Not to forget, less bloatware and no useless processes are better for privacy.
For instance, in a stock Windows installation without Atlas tweaks, you get 100+ processes and a good chunk of RAM consumption. After applying the Atlas modifications, you end up with 30-40 system processes and less memory consumption.
With more resources available, the games should perform potentially better than usual.
How to Install Atlas OS?
You do not get a separate ISO for Atlas OS. So, it may not be as straightforward as simply installing a new OS through the USB onto your computer.
💡
Unlike other custom Windows OSes, you do not get a tweaked ISO for Atlas OS. You still rely on the official ISO and perform modifications post-installations for a safer experience.

The process of installing Atlas OS includes the following:
Disconnecting the internet (to prevent forced modifications by Windows during installation)
Making a fresh Windows installation (using the official ISO)
Using the downloaded Atlas files to make the tweaks post-installation
Once done, you can install GPU drivers and start gaming!
You can refer to its official documentation and GitHub page for the detailed steps.
Currently, it only supports Windows 10 22H2 and they are working on adding a version for Windows 11 users.
💬 What do you think about Atlas OS or the idea of it? Would you be willing to spin a fresh Windows installation to eliminate all the bloatware and reclaim the performance potential of your PC? Share your thoughts in the comments below.
---
More from It's FOSS...