Bodhi Linux is a popular lightweight distro that features the Moksha desktop environment, which provides a unique user experience.
The last major release was Bodhi Linux 6.0, which came more than two years back with impressive improvements.
Bodhi Linux 7.0 has been on the roadmap for a while, but the development was stalled because the creator had some health issues. Hoping that the developer is doing better now; Let us look at the next upgrade.
🆕 Bodhi Linux 7.0: What's New?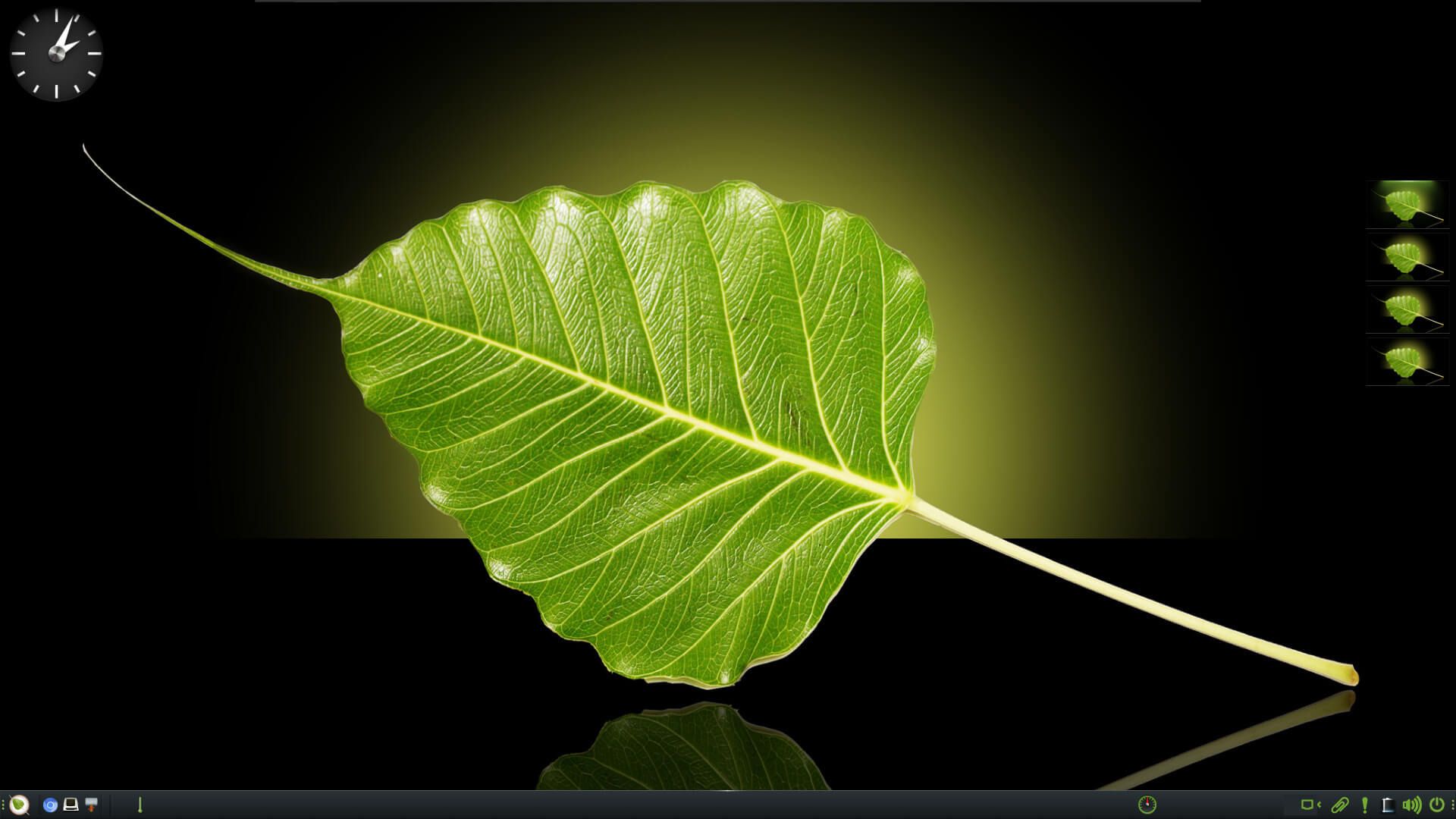 This release of Bodhi Linux is based on Ubuntu 22.04 LTS, which is a pretty solid foundation. Resulting in some good hardware support alongside performance and security enhancements.
Bodhi Linux 7.0 now features a new default theme called 'MokshaGreen', which features an animated background, a new boot Plymouth boot screen, and a new login screen theme.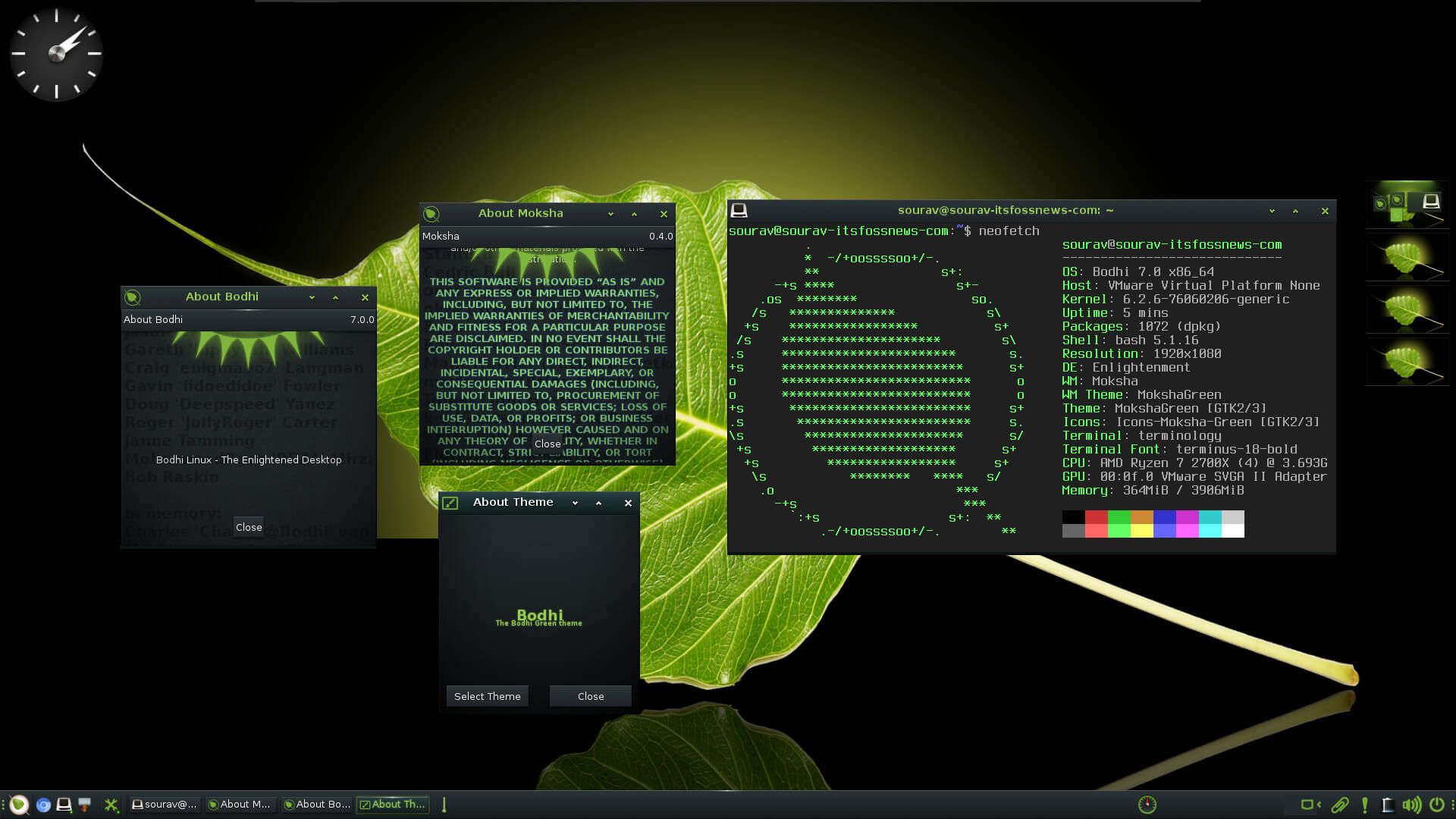 So, some visual bling to watch out for, even if it may not be much.
The desktop environment side of things has also received several significant updates, with Moksha 0.4.0 bringing in a host of improvements that include:
Refactor several modules to remove dependence on depreciated libraries.
A keybindings viewer for basic Moksha shortcuts that can be accessed using "Super + F1".
Fix the language settings 'Apply' button.
Added Support for window snapping to the edge of the screen.
GTK theme and Icon set for MokshaGreen.
Suggested Read 📖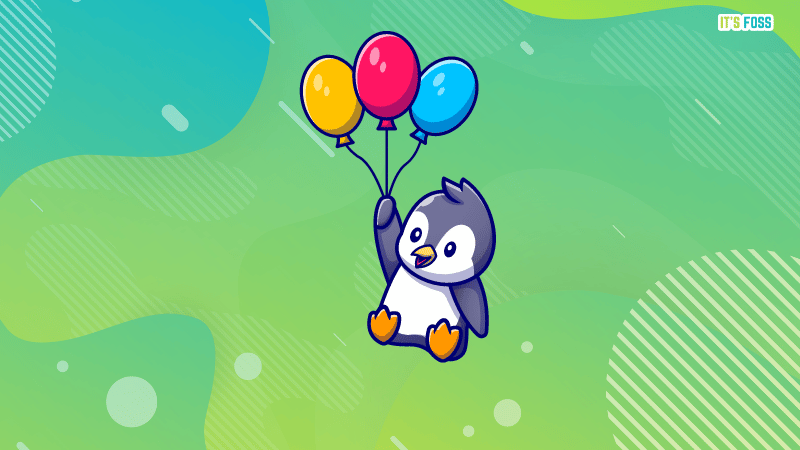 Whereas, on the Modules side of things, a load of improvements were added that include:
Improvements to the battery module resulted in a better-charging status popup.
Fix for float menu segfault.
Date/Time settings added to the clock module.
An application instances menu was added to the iBar module.
Other than that, the software stack of Bodhi Linux has also been updated with the non-snap version of Chromium 115, Terminology 1.13.1, and Slick-greeter 1.8.1.
You can go through the release notes and the announcement blog for a more detailed outlook on this release.
📥 Get Bodhi Linux 7.0
With this release, three distinct kernel versions are available:
Standard ISO features Linux Kernel 5.15 LTS
An HWE ISO with the more recent Linux Kernel 6.2,
An S76 ISO that uses System76's 6.2.6 Linux Kernel.
You can grab these from Bodhi Linux's official website.
---
More from It's FOSS...