Arch Linux is suitable for advanced users looking for a challenge to use Linux on their system.
However, many Arch-based distributions have made it possible for new users to get into the distribution family by making things easier. Options like Garuda Linux, Manjaro Linux, and others make it convenient for new users.
And one of the exciting options among them is CachyOS.
Well, you might already know about blendOS (which is also an Arch-based distro, still in the works). It is not remotely similar, but if you are exploring Arch-based distros, you can check it out.
Suggested Read 📖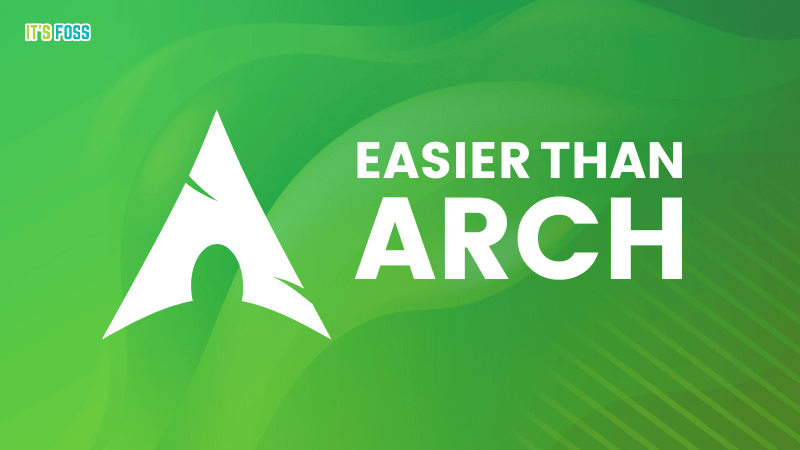 CachyOS: Overview
CachyOS is tailored for all users, whether you are an expert or just starting out. It is available as a stable release even though it is fairly new.
It aims to provide a blazing-fast experience and offer customizability and stability simultaneously.
All of this keeping security in mind.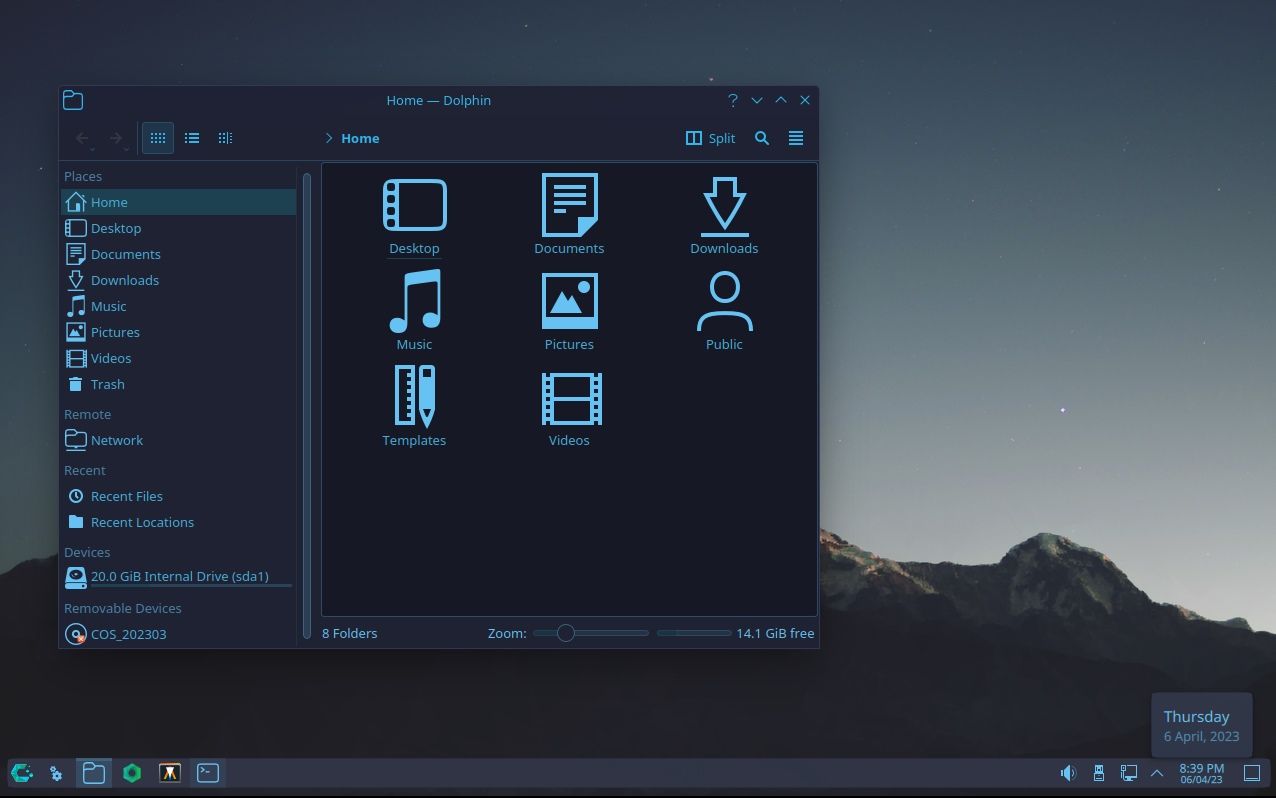 Some of the critical highlights of CachyOS include the following:
Desktop packages compiled with LTO and x86-64-v3 optimization.
Choice of desktop environments with online installation process (including i3, bspwm, and Openbox window managers)
Offline and Online installation options
GUI and CLI-based installation options
Optimized Linux Kernel with advanced BORE Scheduler for enhanced performance and reliability
Initial Impression
CachyOS looks like a well-polished distribution. When I used the ISO to spin up a virtual machine, I noticed that it does support NVIDIA cards, which is a nice touch.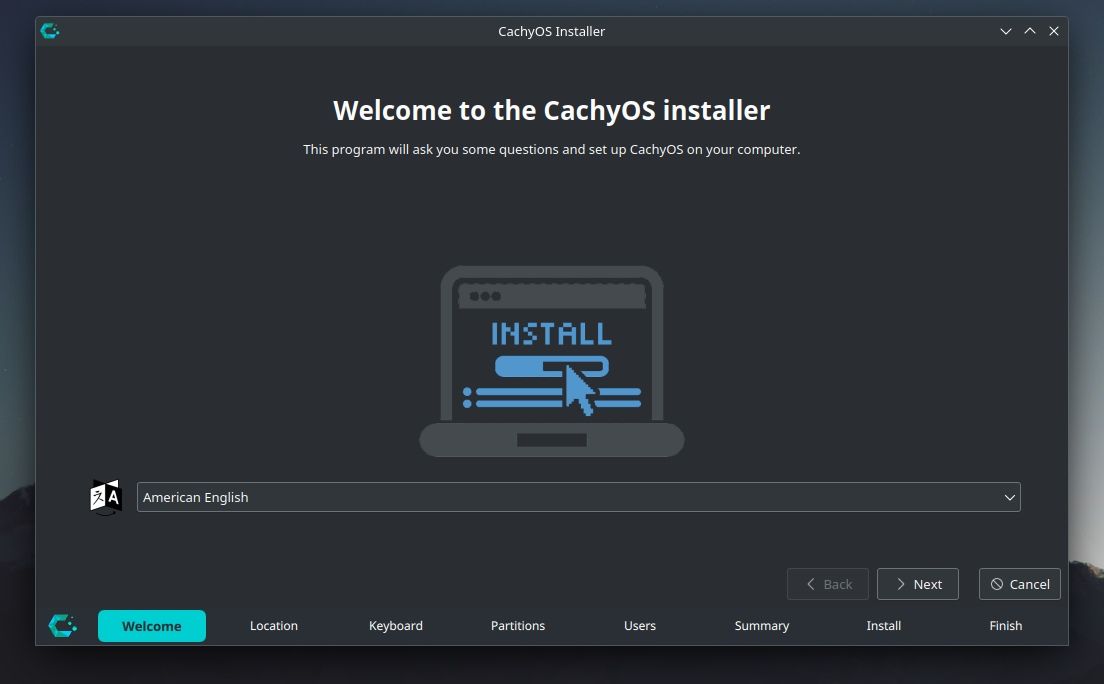 And then, the option to use an offline or online installation process was helpful. With the online installation process, you can install desktop environments or window managers as per your preference.
Once done, the welcome screen provided all the essential abilities from the get-go. So, good points for that as well.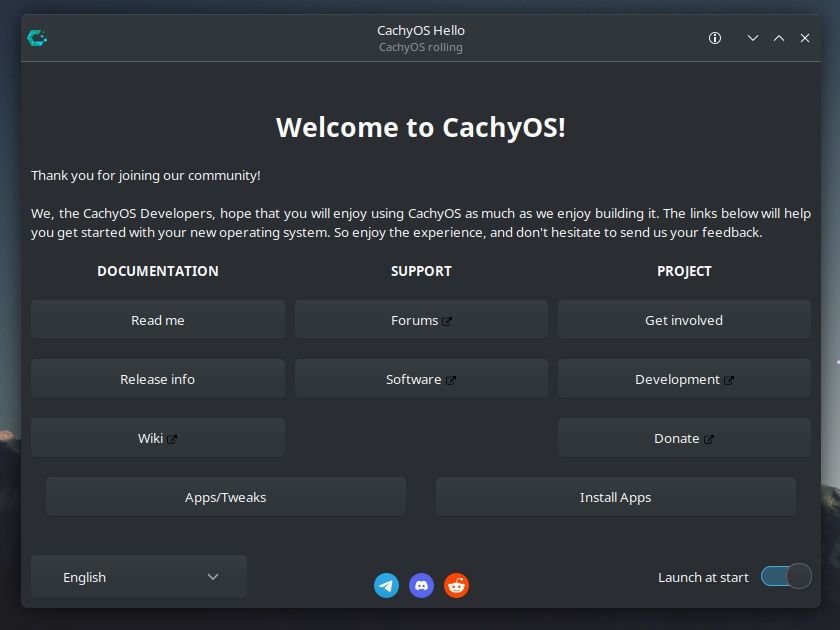 You can install packages, enable system-specific settings, and tweak application/kernel stuff from the welcome screen. Of course, a newbie should not do anything they do not know, but it is good to have everything accessible.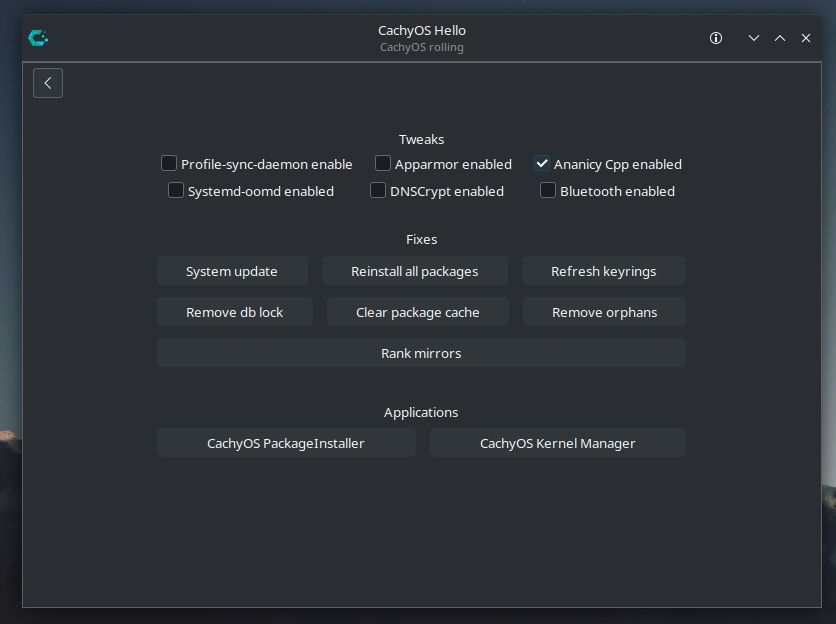 I tried the KDE edition of CachyOS, which looks pretty good.
For some reason, the theme was KDE's default Breeze Dark. I expected it to have CachyOS's customized theme out of the box.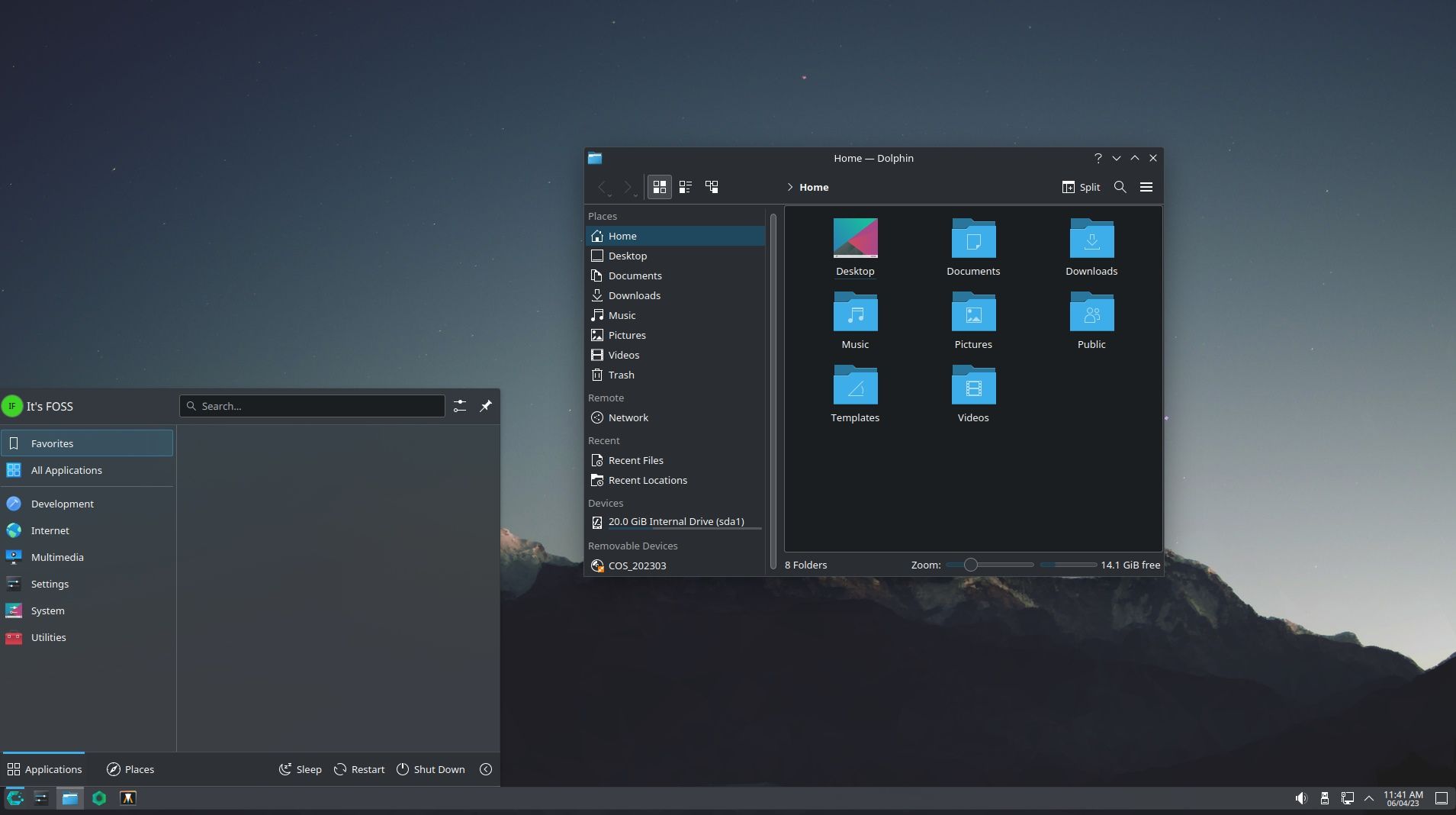 So, I had to head to the theme manager settings and apply the CachyOS theme for it to look unique.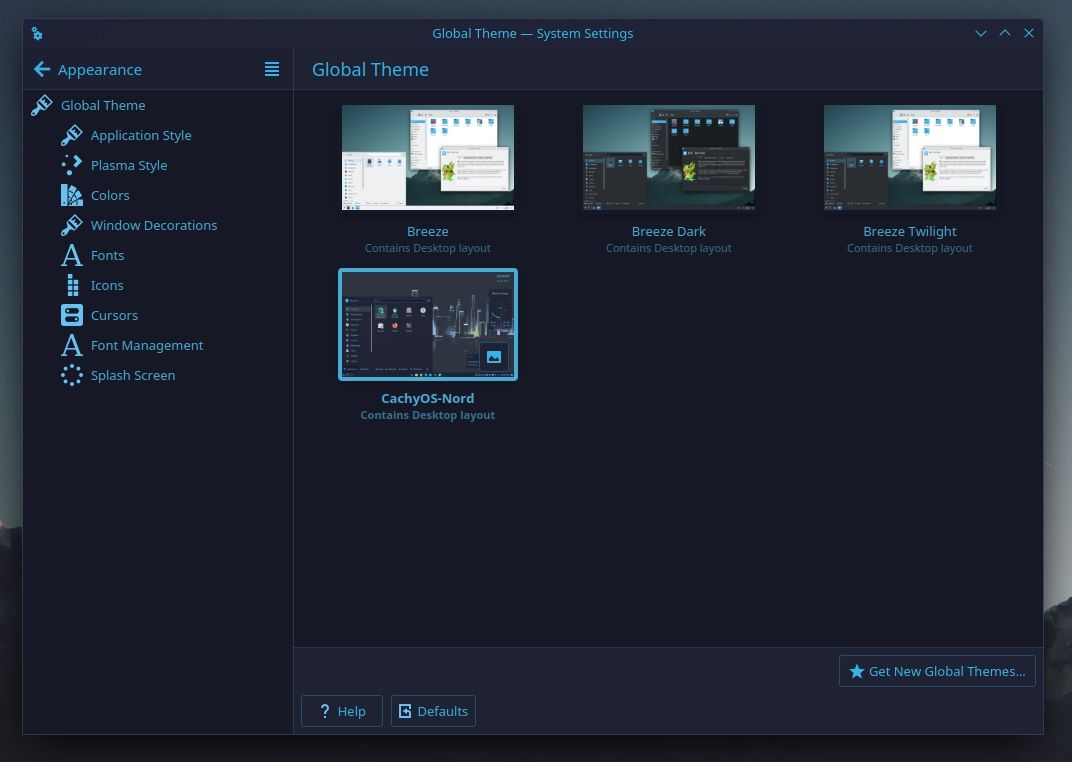 It utilizes the fish shell, making the terminal look and feel excellent out of the box.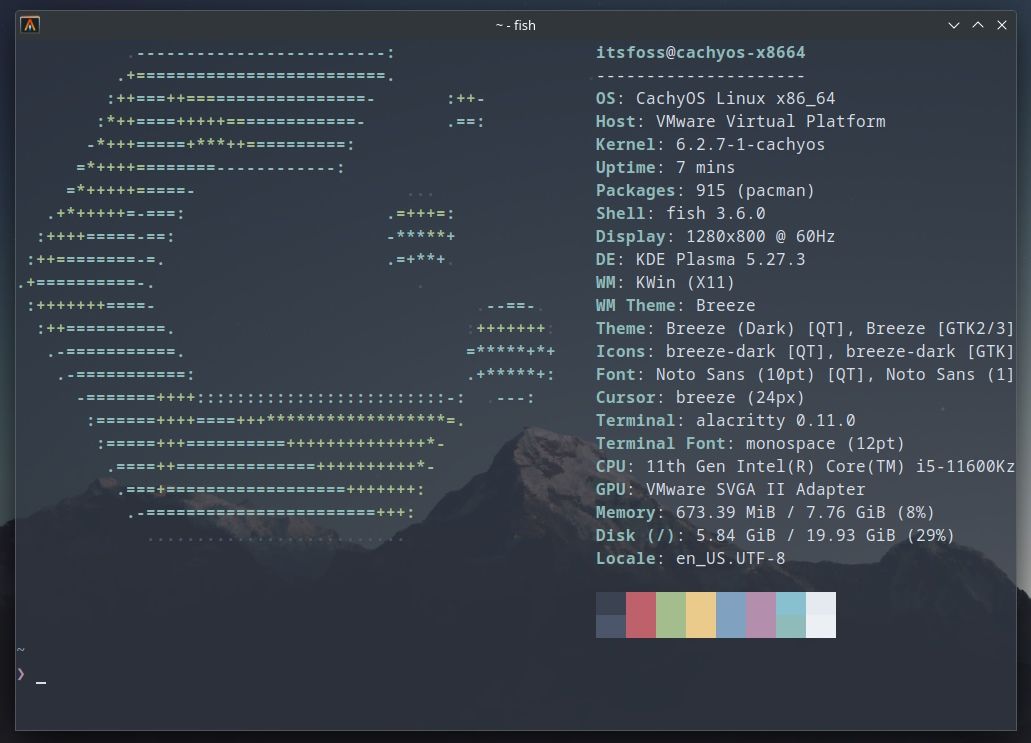 Performance and security enhancements are at their core. So, if you are unsure about the claims, you will have to compare things closely with another distro. However, per a couple of Reddit threads, some users mention a 10-20% performance uplift.
You can read Phoronix's performance analysis of CachyOS for additional insights.
Unlike other distributions, it features its own web browser, a fork of Firefox, with modifications/enhancements for privacy and security. However, it missed out on a default video player, which should be given to cater to new users.
Overall: It feels like a well-thought-out distribution out of the box. To add a cherry on top, its documentation is on point and incredibly useful for beginners.
Suggested Read 📖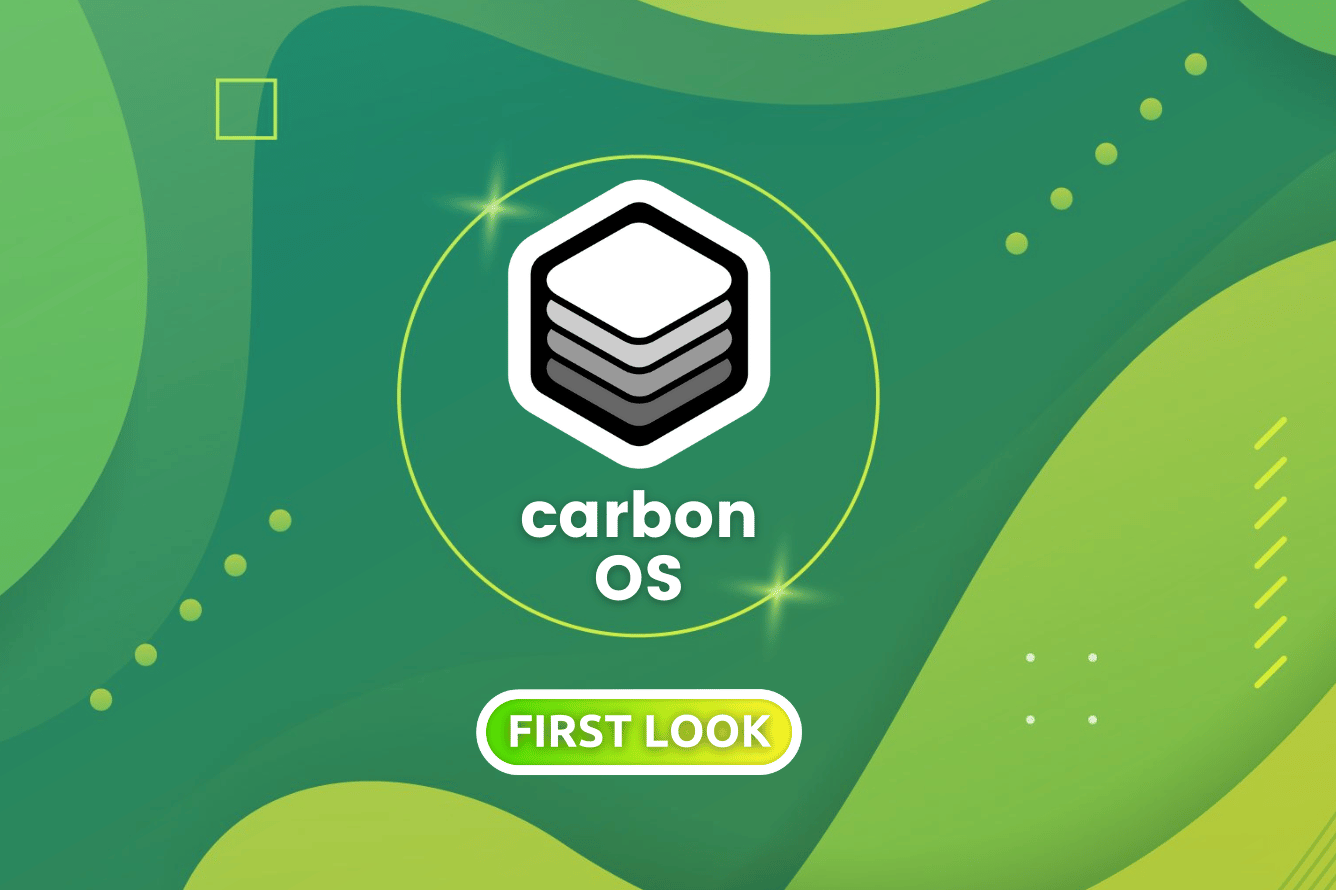 Download CachyOS
You can find KDE and GNOME editions of CachyOS on its official website. An XFCE edition is in the works. Of course, you can install anything else using its online installation process.
Additionally, you can explore its GitHub page if you are curious about the customizations they make under the hood.
---
More from It's FOSS...