Pop!_OS has been my daily driver until I recently switched to Linux Mint to experience Cinnamon.
If you have used Pop!_OS by System76, you probably know that it is based on Ubuntu releases with LTS and non-LTS editions.
While I always believed that Pop!_OS does a few things better than Ubuntu, they also announced that they are crafting a separate Desktop Environment 'COSMIC' based on GNOME.
Pop!_OS already offered a good vanilla GNOME experience with some refinements and now that they have a new desktop environment to focus on, it should be exciting!
COSMIC Desktop Environment for Pop!_OS 21.04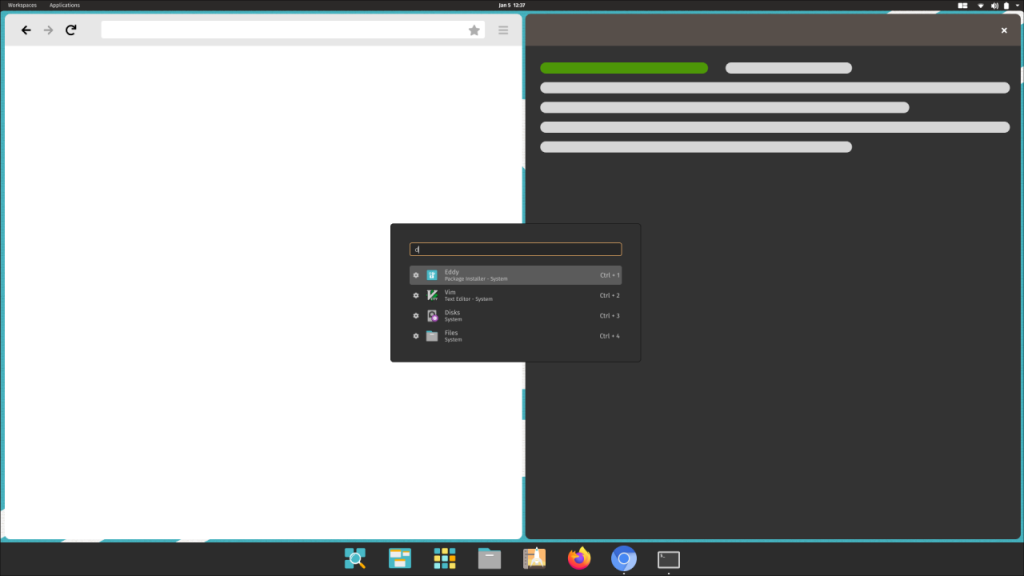 The COSMIC desktop environment will debut with Pop!_OS 21.04, which is planned for release in June.
The design seems to be taking cues from GNOME 40 but with tweaks by System76 that you might have seen with Pop!_OS 20.04.
As per the announcement, System76 mentions:
We're providing a honed desktop user experience in Pop!_OS through our GNOME-based desktop environment: COSMIC. It's a refined solution that makes the desktop easier to use, yet more powerful and efficient for our users through customization. The new designs are developed from extensive testing and user feedback since the Pop!_OS 20.04 release, and are currently being further refined in their testing phase
Even though the design has not been finalized yet, they have shared some initial pointers to what we can expect. Here's a short video shared by them in the blog post (re-uploaded here):
As you can notice, there are two separate views for workspaces and applications, unlike GNOME 40.
Also, a dark mode to make things prettier and clear in the applications' menu.
Not to forget, the horizontal dock. With Pop!_OS 20.04, you did not have any dock whatsoever. But, as per their survey, it looks like more users tend to need the dock (but I did not).
The dock appearance and its behavior will be customizable along with the ability to auto-hide the dock, which I prefer.
In addition to the user interface tweaks, they plan to polish the experience for both mouse-driven and keyboard-driven workflows.
Unfortunately, you cannot get your hands on the COSMIC desktop yet. But, they are looking for Windows and macOS users to get a firsthand experience for a user study, which should be incredibly useful.
What do you think about the upcoming COSMIC desktop environment? Considering that we would have another exciting desktop environment in our arsenal, will you be interested to see it on top of other distributions as well?
---
More from It's FOSS...