CrossOver is a paid software built on top of open-source components to help you run Windows software on Linux and other platforms.
We already have detailed review on CrossOver, labeling it as the "premium wine" tool that Linux users can use.
If you did not know, CrossOver license purchase revenue is indirectly put to fund the development of Wine. So, if you stayed away from it because it is closed-source, think again.
CrossOver has a new update, v22.1, which is a small but significant update for a group of users.
As a minor update, it is not as exciting as CrossOver 22 release, where we witnessed a modern redesign, revamped bottle view, and a new home view along with changes to the installation process for an easy experience.
🤑
You can use the deal code CUPIDisSTUPID to get 25% off for CrossOver+, valid until February 21, 2023.
---
Disclaimer: To help support our website, we get a small commission at no extra cost to you when purchasing a CrossOver subscription through our links.
---
CrossOver 22.1: What's New?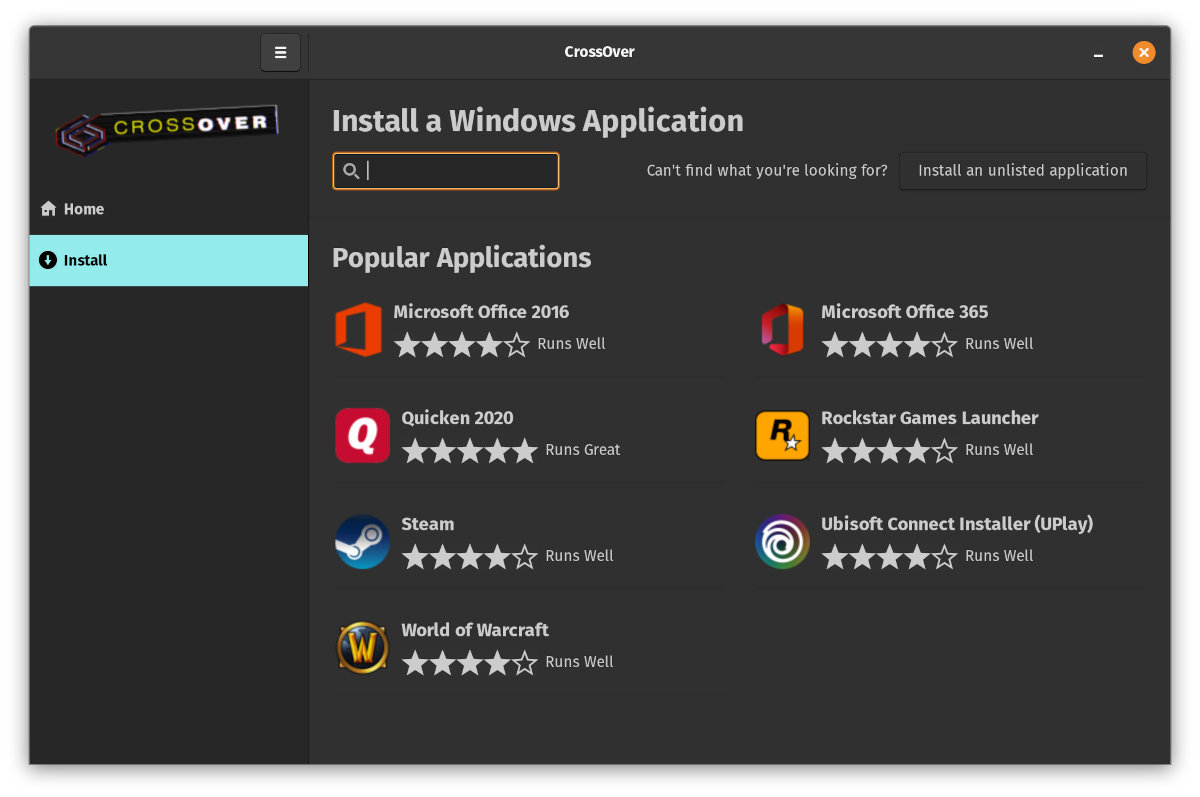 The update does not have much to offer for Linux users, but if you are using macOS, you are in for some good news.
Here are the key highlights of the release:
32-bit DirectX 10/11 improved game support on macOS
Update to vkd3d 1.5
Support for Xbox Elite Series 2 controller
Dependency issues for Fedora 37 and OpenSUSE Tumbleweed repaired
macOS Gaming Enhancements
While macOS provides a good user experience, the gaming front is not usually what users appreciate it for.
With CrossOver v22.1, new games are playable, including some popular titles. They are:
Command and Conquer Remastered Collection
Total War ROME II - Emperor Edition
BioShock Infinite
Magicka 2
Along with new game support, GTA Online crash has been fixed and Ubisoft Connect is working again.
Tiny Fixes for Linux
The update fixes a crash with Adobe Acrobat Reader 11 and also repairs the dependency issues for Fedora 37 and OpenSUSE Tumbleweed users.
Also, the Steam beta client is now working on both Linux and macOS.
Other Improvements
Some important technical changes include:
An update to the SDL version to improve controller support, specifically rumble support
Over 400 updates to wined3d from upstream Wine
Download CrossOver 22.1
ℹ️
When publishing this, the update prompt for v22.1 was yet to appear. Also, the new version was not available from the
downloads section
of my account. So, you might want to wait a bit for the latest package to be available.
You can get the latest CrossOver version from its official website. If you already have it installed, you should get an update prompt.
---
More from It's FOSS...