DuckDuckGo is a private search engine that has made a lot of progress.
The DuckDuckGo browser extension, the mobile app, email protection service (beta), and app tracking protection (beta) are some of the useful services that they have been working on.
In a new blog post, DuckDuckGo announced that it is working on a desktop browser that focuses on privacy that is not based on Chromium (as most would expect).
We still do not have enough information on it, but here's what we know so far…
DuckDuckGo Desktop Browser Using OS-Specific Rendering Engines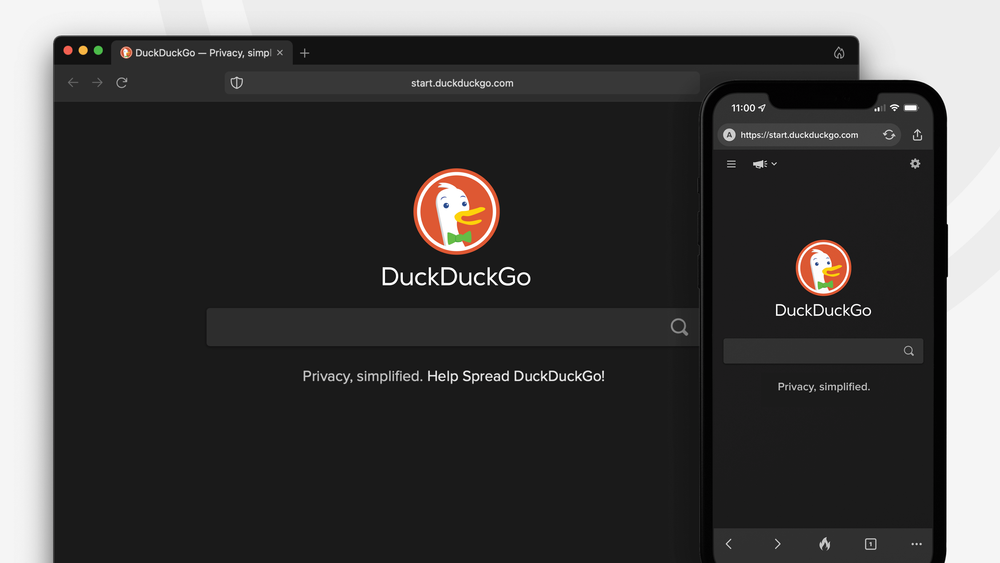 DuckDuckGo will not create its rendering engine from scratch; instead, it plans to rely on OS-provided rendering engines to build the browser (mostly WebKit).
They also mention that this should enable them to remove all the unnecessary stuff usually available with popular web browsers:
Instead of forking Chromium or anything else, we're building our desktop app around the OS-provided rendering engines (like on mobile), allowing us to strip away a lot of the unnecessary cruft and clutter that's accumulated over the years in major browsers.
The feature set should be similar to what you find in the DuckDuckGo Privacy Browser on mobile.
It aims to offer you privacy-friendly settings out of the box without any marketing gimmicks. You should be able to quickly delete your browsing activity and active tabs using the fire button.
As mentioned in their official post, it should be an ideal choice for privacy enthusiasts:
Like we've done on mobile, DuckDuckGo for desktop will redefine user expectations of everyday online privacy. No complicated settings, no misleading warnings, no "levels" of privacy protection – just robust privacy protection that works by default, across search, browsing, email, and more. It's not a "privacy browser"; it's an everyday browsing app that respects your privacy because there's never a bad time to stop companies from spying on your search and browsing history.
It is unclear whether the email protection service and other features exclusive to the mobile app will carry over to the desktop browser, but hopefully, it does wherever feasible.
In addition to its expectations, Gabriel Weinberg (DuckDuckGo Founder) also hinted that the DuckDuckGo browser seems to be faster than Google Chrome as per the initial tests. Also, you should expect a cleaner and more private experience comparatively.
Cross-Platform Availability
DuckDuckGo has officially confirmed that it is working on the browser for Windows and macOS (already in closed beta) to release in 2022.
No indications have been made to expect an official app for Linux.
Considering that they are debuting a privacy-first desktop browser, it's weird to see the lack of support for Linux.
Now that Microsoft Edge is available for Linux expecting the DuckDuckGo browser is no big feat.
You can always choose to use one of the best web browsers available for Linux with no regrets.
What do you think about DuckDuckGo's upcoming desktop browser that you may not get to use on Linux? Feel free to share your thoughts in the comments down below.
---
More from It's FOSS...