Endless OS is an app-centric operating system that pitches itself as an intuitive smartphone-like experience on a desktop.
The last major release came back in November 2021 as Endless OS 4.
Since then, the co-founder of elementary OS, Cassidy James, has joined the Endless OS Foundation as a 'Partner Success Engineer'.
Suggested Read 📖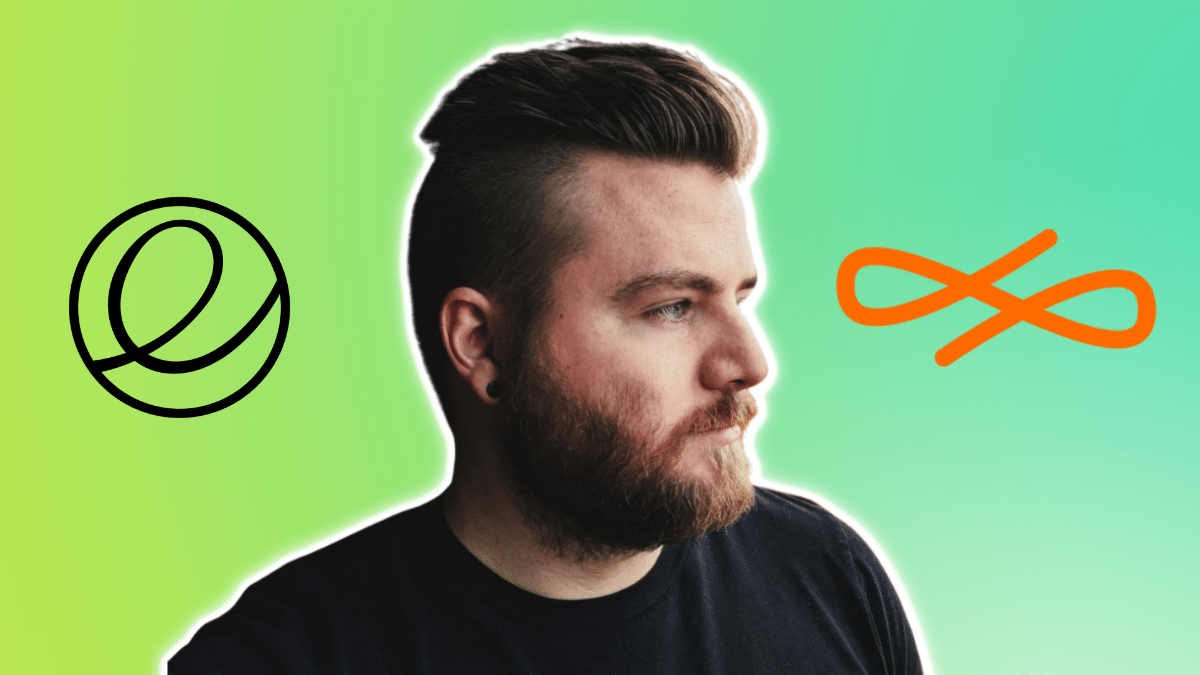 And now.
In 2023, with a recent announcement, a new major release has arrived.
Let's take a look at it.
🆕 Endless OS 5: What's New?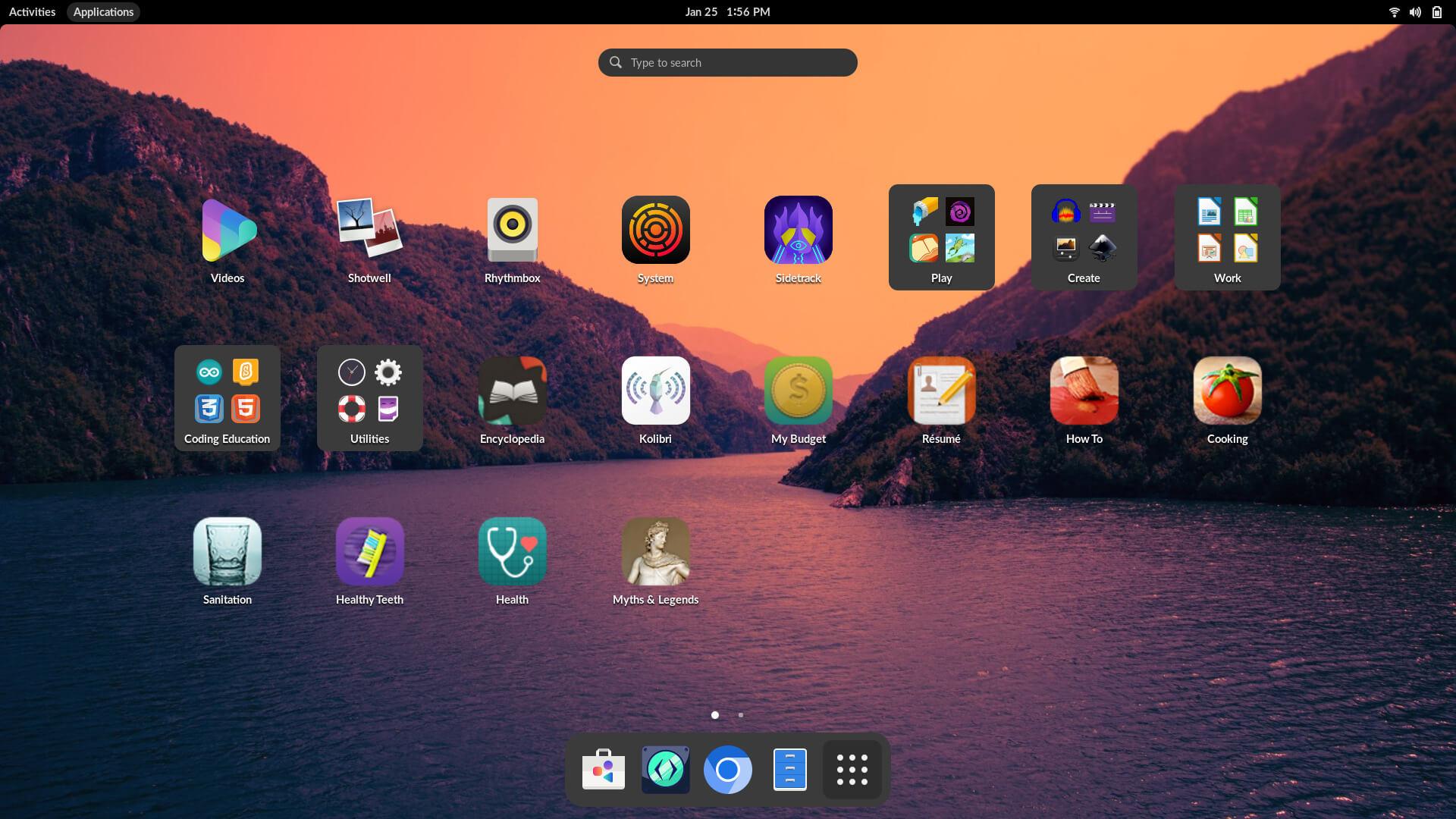 Endless OS 5 uses the dependable Debian 11 'Bullseye' at its core, and features a refreshed desktop experience thanks to GNOME 41.
Some of the notable highlights of this release include:
Better Desktop Experience
Workspaces Support
Native Flatpak Apps
New App Center
Improved Multi-Graphics Support
Better Desktop Experience

In line with its app-centric ethos, Endless OS 5 has split the taskbar into two for a more intuitive experience.
One is a top panel that shows essential system information, and the other is a bottom dash that houses all your favorite and currently running apps.
They also shared a comparison table that shows the difference between Endless OS 4 and Endless OS 5: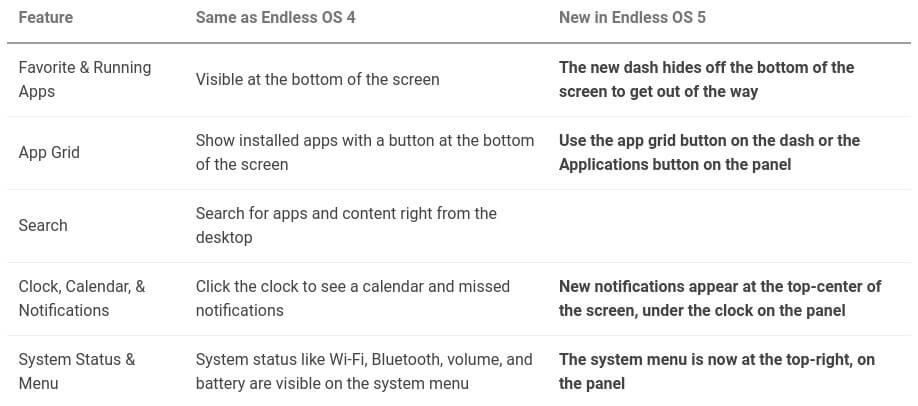 They say that; this refreshed design is meant to give users more space for their wallpapers and currently running apps.
If you ask me, this is almost the same experience as on Ubuntu or any other modern distro that uses GNOME, which is a good thing.
Why reinvent something that already exists?
Workspaces Support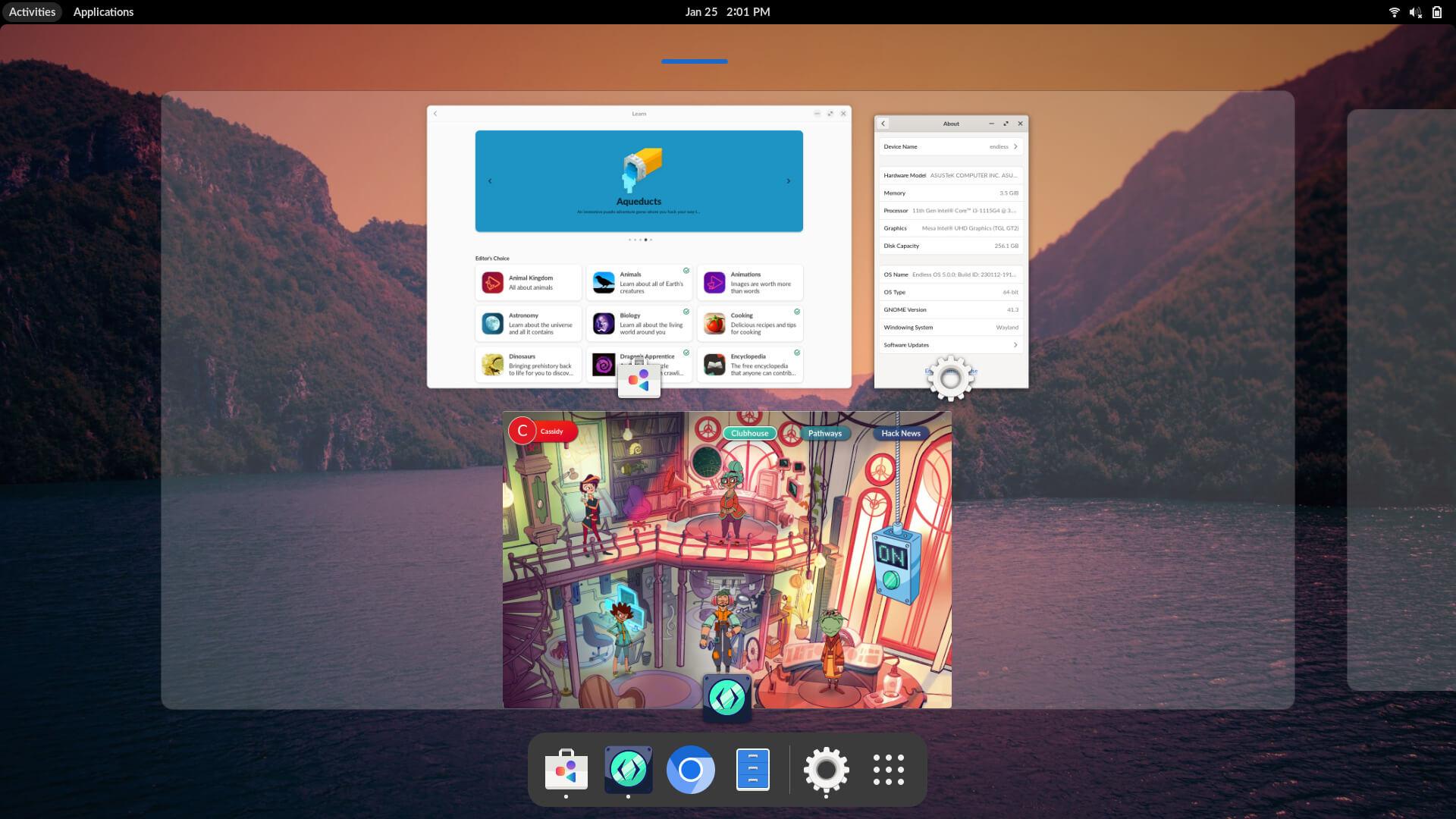 Similarly, Endless OS now has proper support for Workspaces!
A new 'Activities' view has been added that will let you better organize your workflow and will also facilitate effortless multitasking.
Native Flatpak Apps
Endless OS 5 has embraced Flatpaks; many apps in the operating system will now be built as Flatpaks, allowing them to be updated independently of the OS.
Some of these system apps are now included as Flatpaks:
Archive Manager (File Roller)
Calculator
Contacts
Fonts
Logs
Shotwell (thanks to a community member, Bryan Quigley)
Text Editor (gedit)
New App Center
The App Center on Endless OS has received a complete revamp, improved performance, and a new design.
It is now easier to browse through the nearly 2,000 apps, the categories section is now more visually appealing, and when coupled with the new large/colorful banners for the featured apps showcase, it looks pretty modern.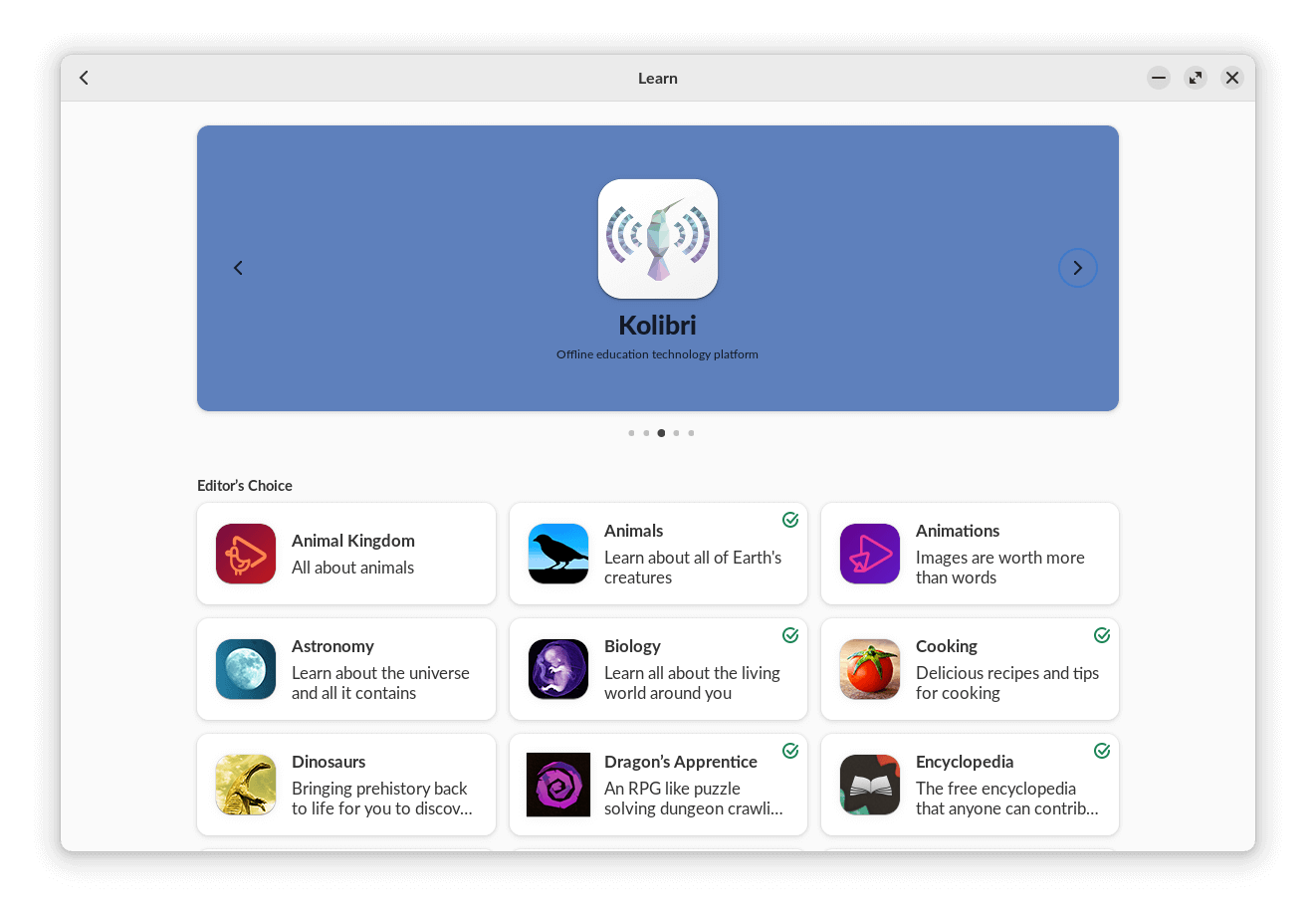 The developers also added proper built-in Parental Controls in the settings for better control over the App Center content.
Suggested Read 📖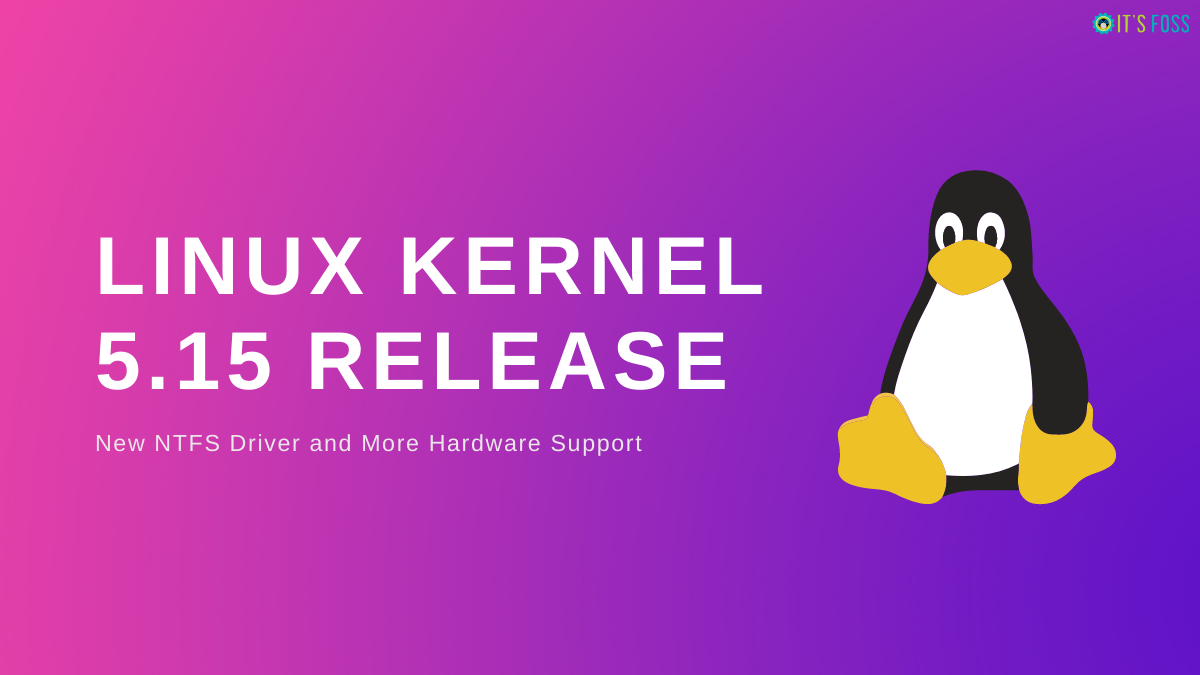 Improved Multi-Graphics Support
Systems with multiple graphics cards, such as Laptops with integrated+dedicated GPU setups, can now take advantage of Endless OS's more power-efficient GPU handling.
It now prioritizes the integrated GPU when running less demanding applications and switches to the integrated GPU when running more demanding applications such as 3D games.
🛠️ Other Changes and Improvements
Those were not the only changes that have arrived with Endless OS 5; here are some that are also worth mentioning:
Linux Kernel 5.15
OSTree 2022.1
Flatpak 1.12.4
Flatpak-Builder 1.2.2
Multi-touch gesture support has been added for touchpads and trackpads.
X.org protocol has been retired in favor of Wayland.
A new default wallpaper has been added.
You can go through the release announcement for more technical details.
📥 Get Endless OS 5
You can get a variety of ISOs for different systems starting from x64 systems all the way to ARM64 systems, from the official downloads page.
---
More from It's FOSS...