Garuda Linux is a popular, user-friendly Arch Linux-based distro that has gained a sizeable following lately thanks to its customizable and extensible nature.
It is known to provide various options to suit different use cases, from programming to gaming.
Now, its latest release, Garuda Linux "Spizaetus" is here.
Allow me to take you through the release.
🆕 Garuda Linux "Spizaetus": What's New?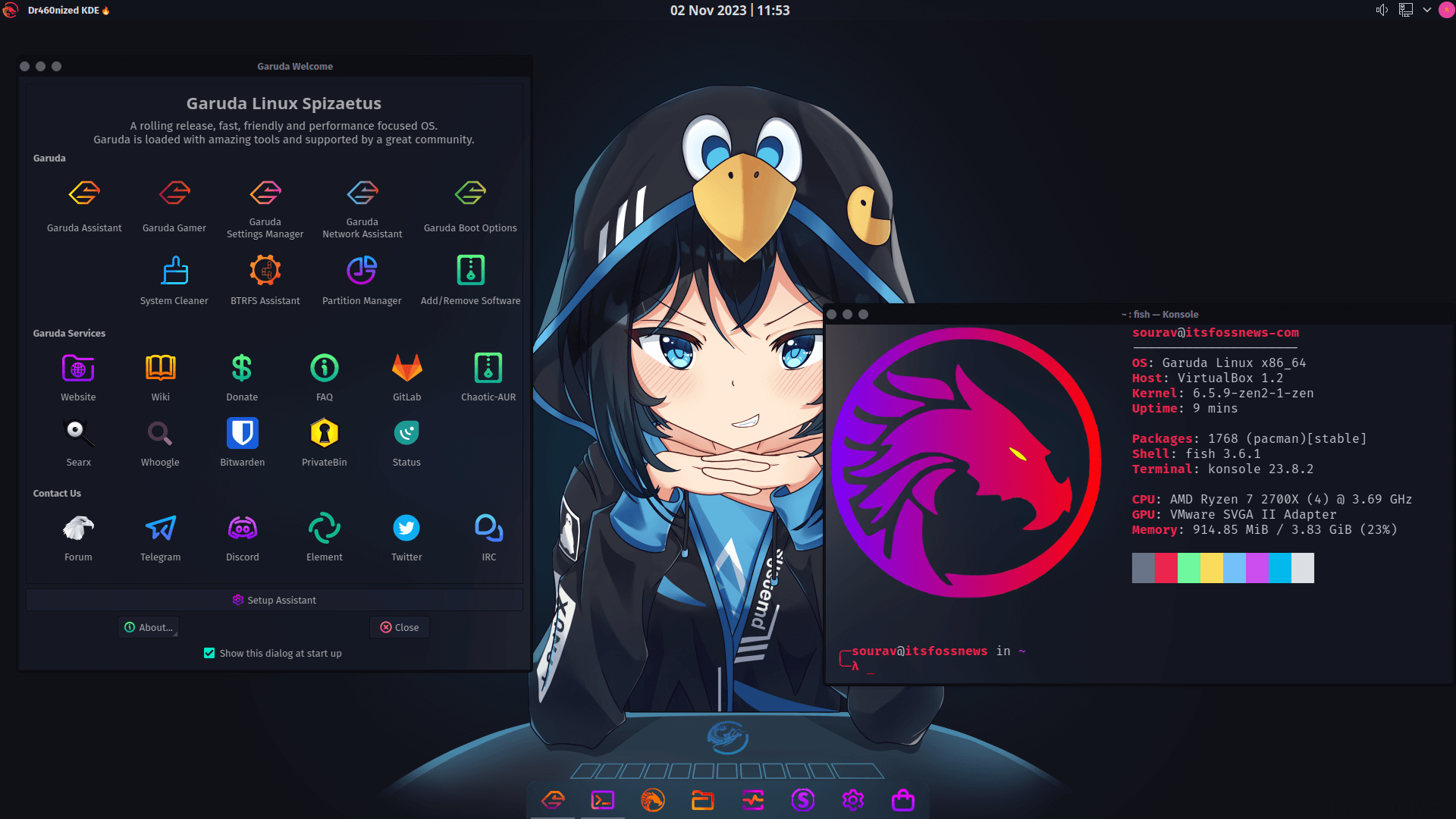 The release takes its code-name "Spizaetus" from a hawk-eagle bird typically found in the tropics of the Americas. Some key highlights of this release include:
Hyprland ISO Offering
Ugrep Replaces Grep
Experimental KDE Plasma 6 Repo
Suggested Read 📖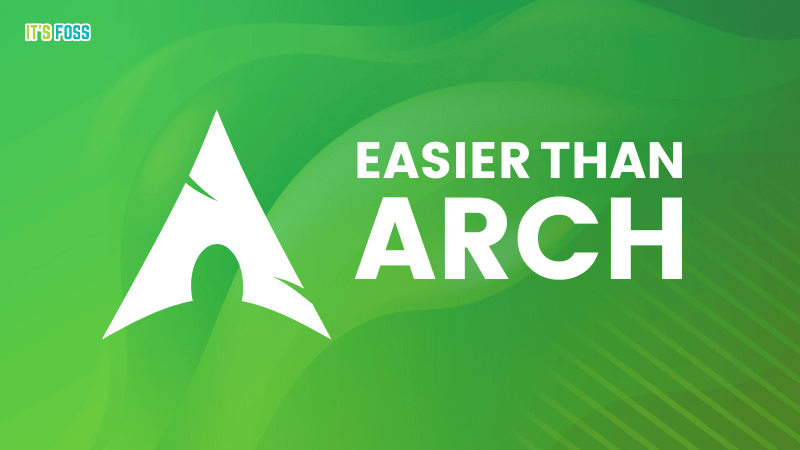 Hyprland ISO Offering

A new ISO has debuted with this release of Garuda Linux that features the 'Hyprland' dynamic tiling Wayland compositor, which makes way for smooth animations and effortless window tiling.
On this, one of the developers, dr460nf1r3, added:
Being focused on fancy looks and blurry windows, it is certainly a good fit for Garuda.
🚧
Sadly, they have had to drop a few editions, citing concerns that they were not being maintained properly. The affected ones include: MATE, LXQt-Kwin, KDE-git, and Wayfire.
Ugrep Replaces Grep
The 'grep' command line utility has been replaced with the better performing 'ugrep' file pattern searcher that claims to be an "ultra-fast, user-friendly grep replacement".
This is an interesting change, and we'll see how users like it.

Experimental KDE Plasma 6 Repo (Be Cautious!)
The developers have also introduced an experimental repo in the form of the 'chaotic-aur-kde' repo for providing access to early builds of Plasma 6.
Do keep in mind this is for users who want to test out the Plasma 6 experience, and is not recommended for production use.
One of the developers added:
There have been ongoing efforts to provide early builds of Plasma 6 via a dedicated chaotic-aur-kde repo.
This basically allows testing out how Plasma 6 is going to be - the initial release of it is scheduled for February 2024. Needless to say, these are experimental master branch builds, so only adventurous people should embark the journey.
🛠️ Other Changes and Improvements
Those were just the highlights, here are some other refinements worth noting:
The 'garuda-update' utility has been updated to handle conflicts that cropped up due to recent package name changes.
Plymouth has been removed, the terminal output will now show up instead during boot.
Various updates to their infrastructure to better serve users.
A dedicated Lemmy instance for Garuda Linux.
You can go through the official announcement to dive deeper.
Suggested Read 📖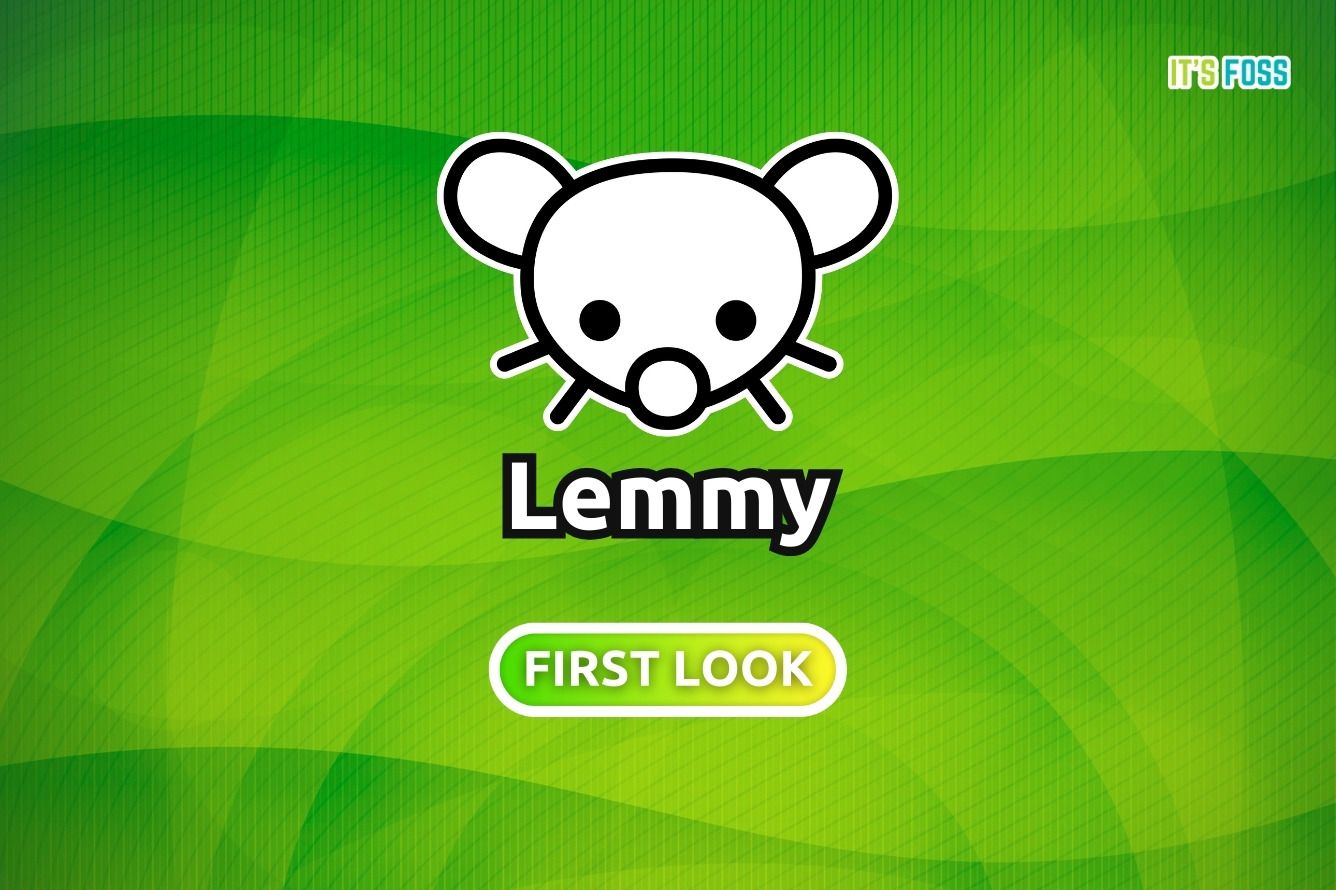 📥 Download Garuda Linux "Spizaetus"
Garuda Linux is available in 9 distinct flavors that include options with KDE Plasma, GNOME, Xfce, Cinnamon, Sway and more.
Head on over to the official site to get the image of your choice.
💬 Are you going to try this release out? Let us know below!
---
More from It's FOSS...