The column configuration of the file list on the GNOME Files app has remained unchanged for well over 20 years, with most GNOME releases reusing the same old column chooser.
But, that is all set to change in the near future as a redesign has been approved for GNOME Files or Nautilus that will see the column chooser get a complete revamp.
Let's take a look at it.
What's Happening: In the latest weekly GNOME development blog post, the devs revealed a more intuitive way of managing the files and browsing your file system 🤩
This new interface is due to the deprecation of 'GtkTreeView', resulting in Corey Berla developing a replacement with modern widgets and design.
So, what does the redesign offer?
With the redesign, you no longer have to deal with the pesky arrow buttons to reorder the columns. You can now drag and drop them according to your preference, and the toggle also comes in handy to enable/disable them.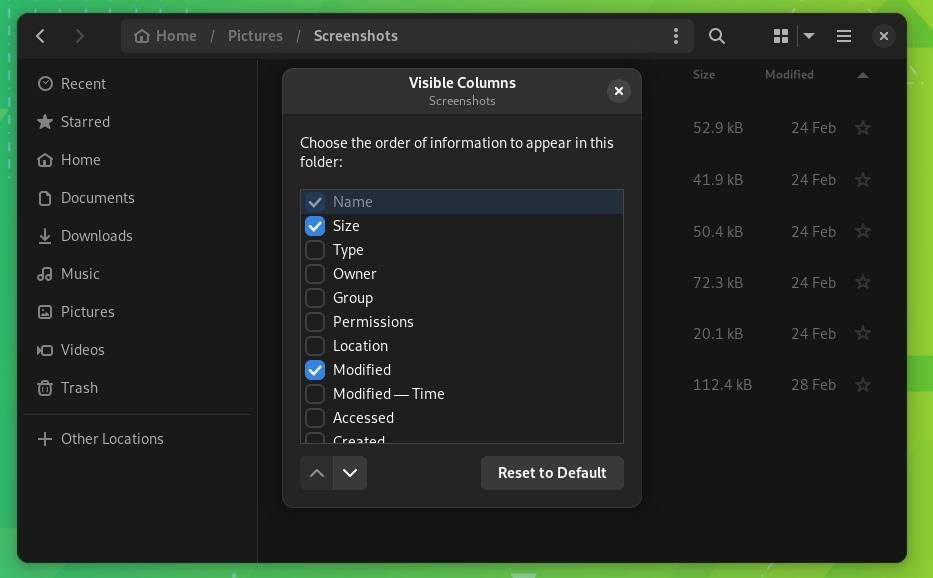 Furthermore, with additional inputs from Peter Eisenmann, the new column configuration tool allows visible columns to be set globally or for the currently selected folder.
In turn, it did away with the old interface that was confusing with its interface duplication in the 'Preferences' menu.
Want a sneak peek? 👀
As you can see above, on GNOME 44 and before, the column configuration was too unintuitive, with the reordering being done via the arrows at the bottom.
In the redesign, the columns can be dragged and dropped to any position of your liking, making for a far more intuitive experience.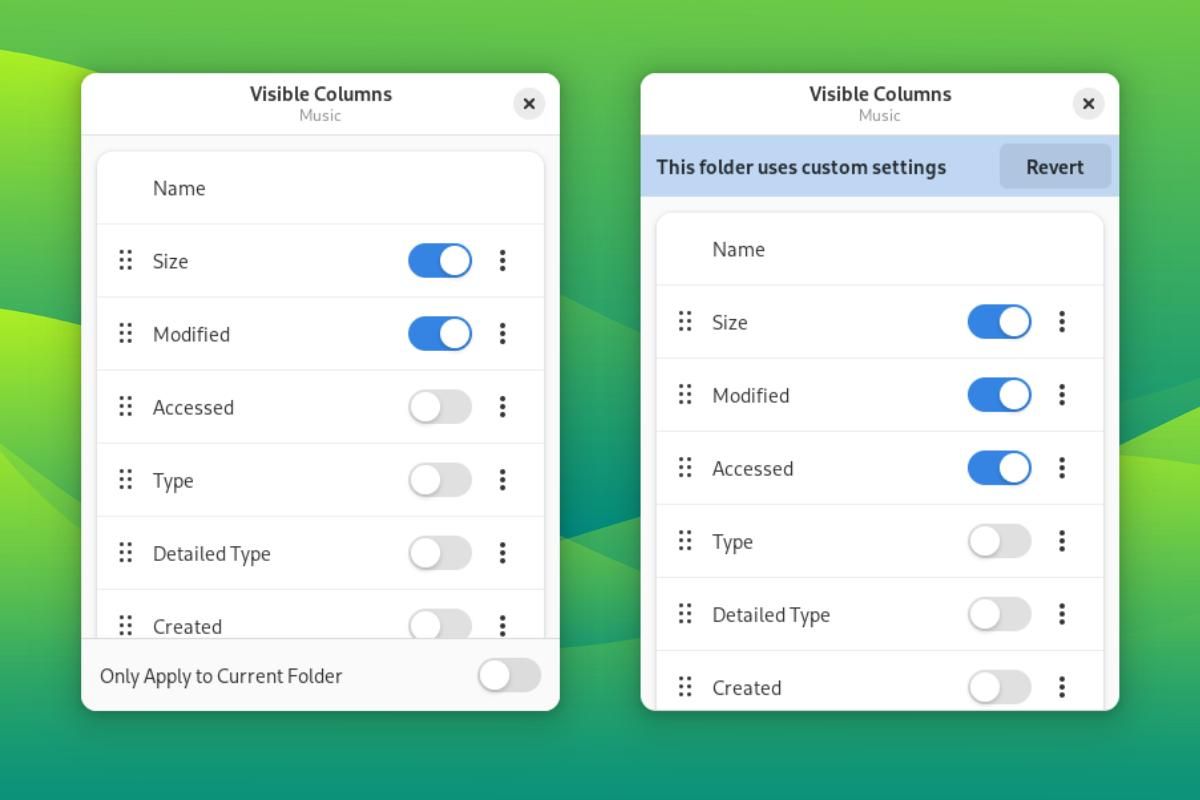 You can also see the folder-specific setting in the screenshots above. This will make handling the column configs for a specific folder or even globally across the system much easier.
This redesign will be beneficial for many users, but we will all have to wait a bit ⏳
The change to revamp the column chooser has been merged. And, this redesign might appear in the next point update to GNOME 44 or GNOME 45 set to be released on September 20.
💬 What do you think about this change to GNOME Files? Do you like it? Share your thoughts in the comments down below.
---
More from It's FOSS...