The penetration testing-focused Kali Linux distro has been around for some time now. Its robust set of tools has made it the de facto choice for many pen testers worldwide.
Earlier this year, they celebrated their 10th Anniversary by launching a new 'Kali Purple' distro. Now they have a new Kali Linux release that promises to offer some exciting improvements.
Let's go through it.
🆕 Kali Linux 2023.2: What's New?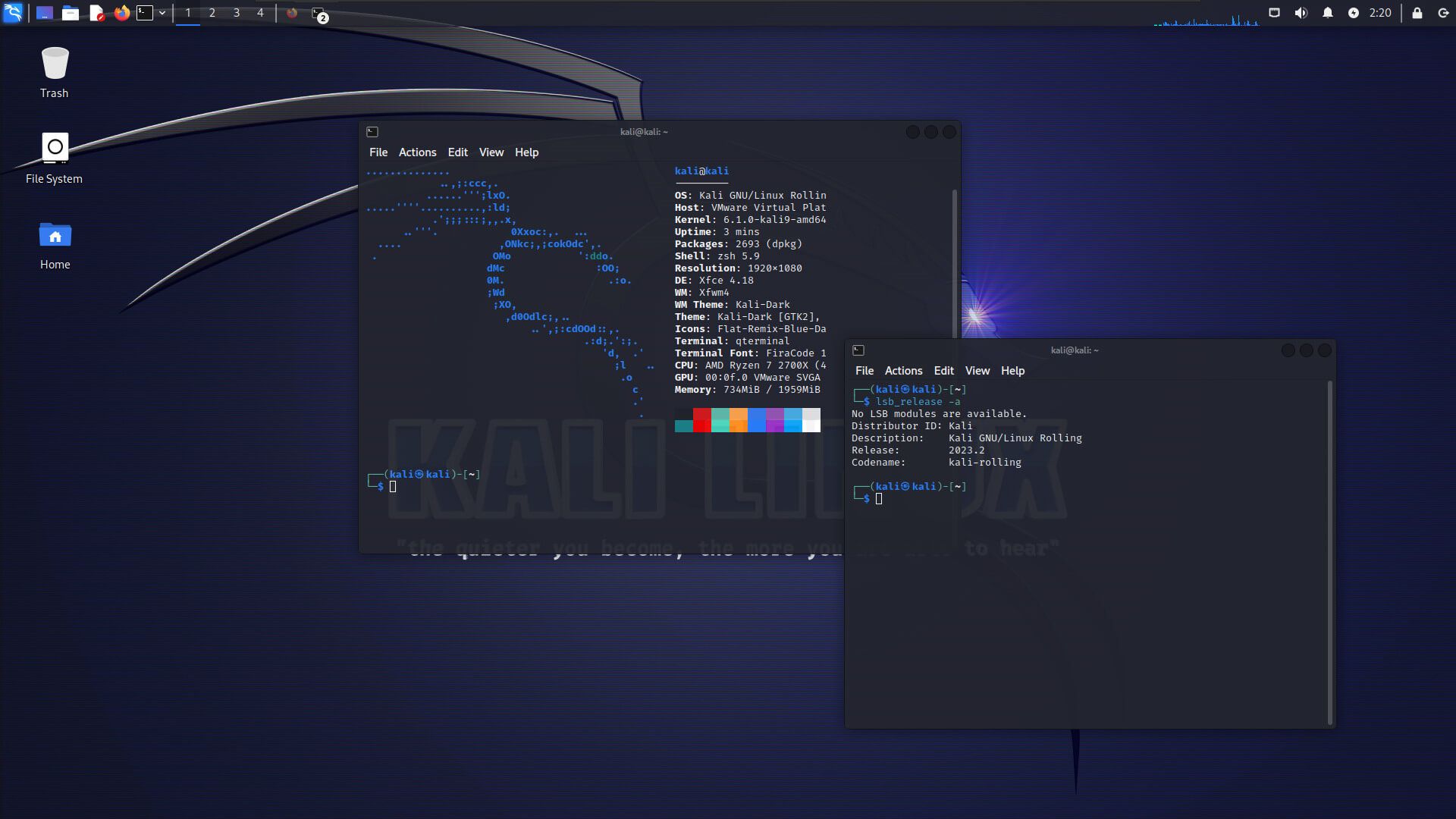 Kali Linux 2023.2 is a packed release, with Linux Kernel 6.1 powering it. Some notable highlights of this release include:
PipeWire Support
Desktop Upgrades
Updated App Icons and Menu
PipeWire Support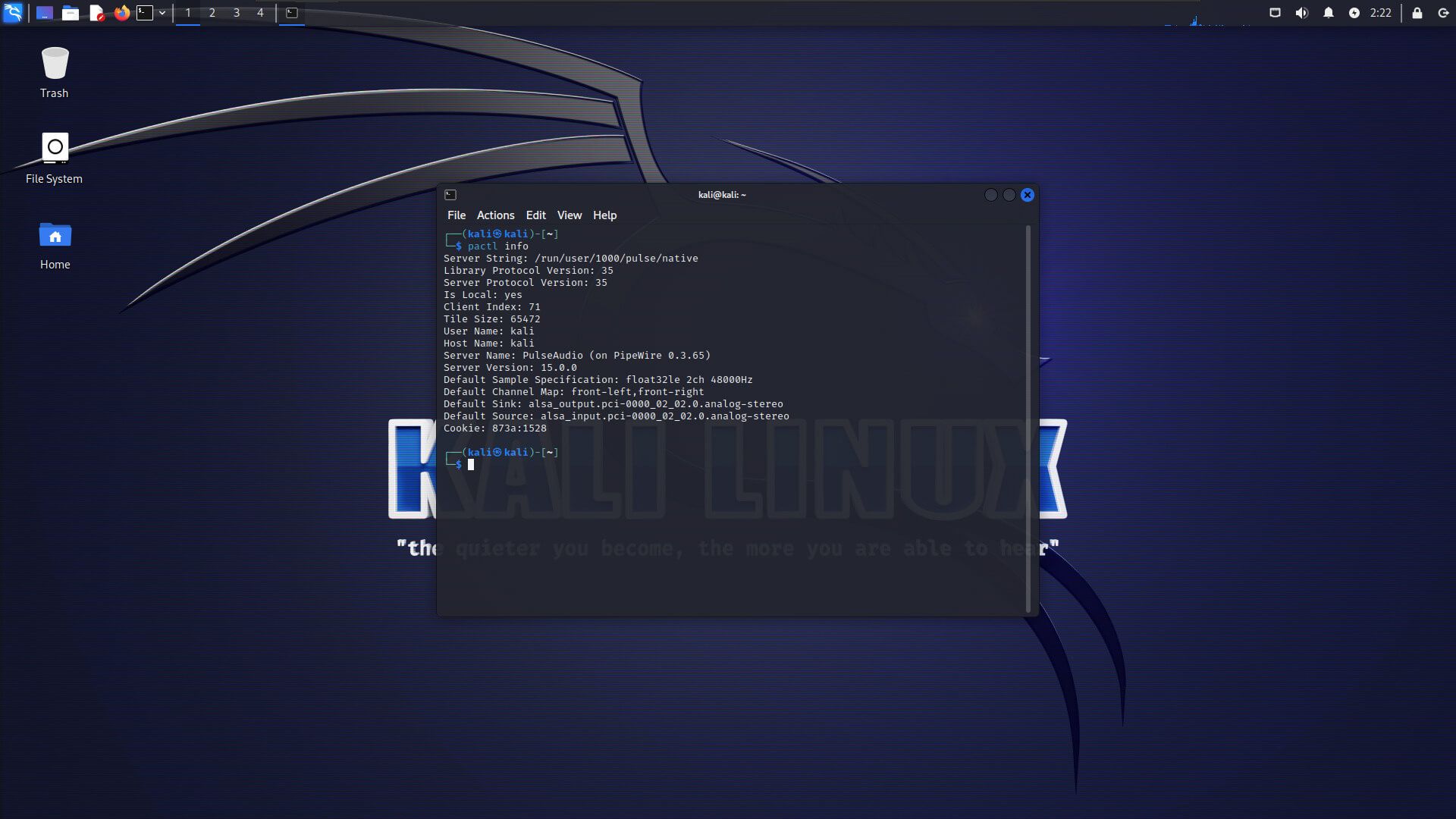 Kali Linux's default desktop, XFCE, now uses PipeWire for handling all the audio and video tasks across the system.
But, as you can see, its implementation is slightly different than usual. They had to use the compatibility layer 'pipewire-pulse' to make it happen on XFCE, as it does not support it by default.
As an end-user, you won't notice anything different except the improvements offered by PipeWire over PulseAudio.
Desktop Upgrades
Kali Linux 2023.2 features some extensive upgrades for the various desktop experiences.
In the case of XFCE, apart from the PipeWire integration, a pre-installed extension is offered for the file manager called 'GtkHash'.
This is meant to provide a simple way to quickly compute checksums, one has to simply right-click on a file and open the 'Checksums' tab, doing away with the need to open a terminal.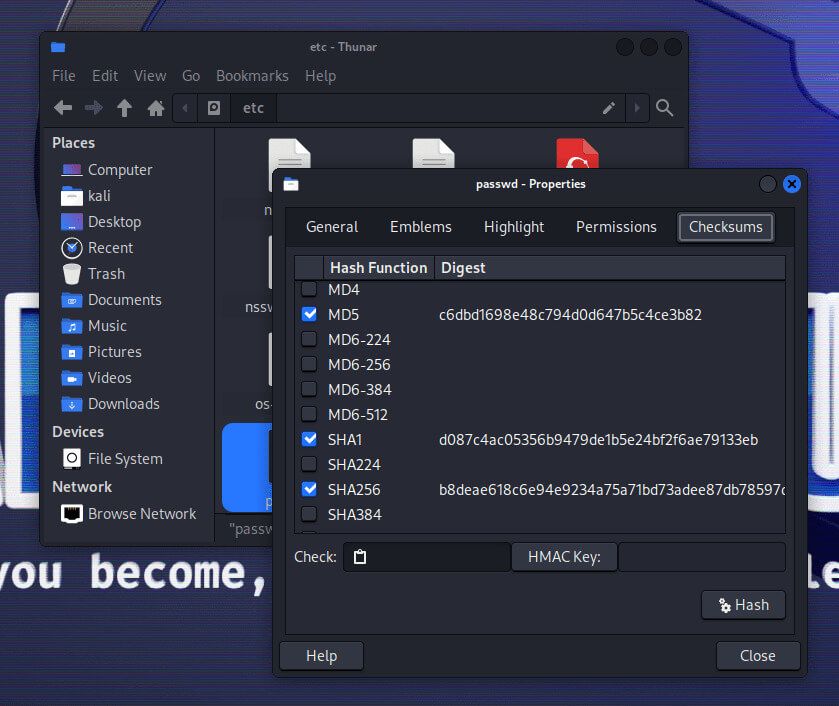 In the case of GNOME, this release of Kali Linux now features GNOME 44, which will give you access to various new features such as an improved quick settings menu, better file manager, file thumbnails, and more.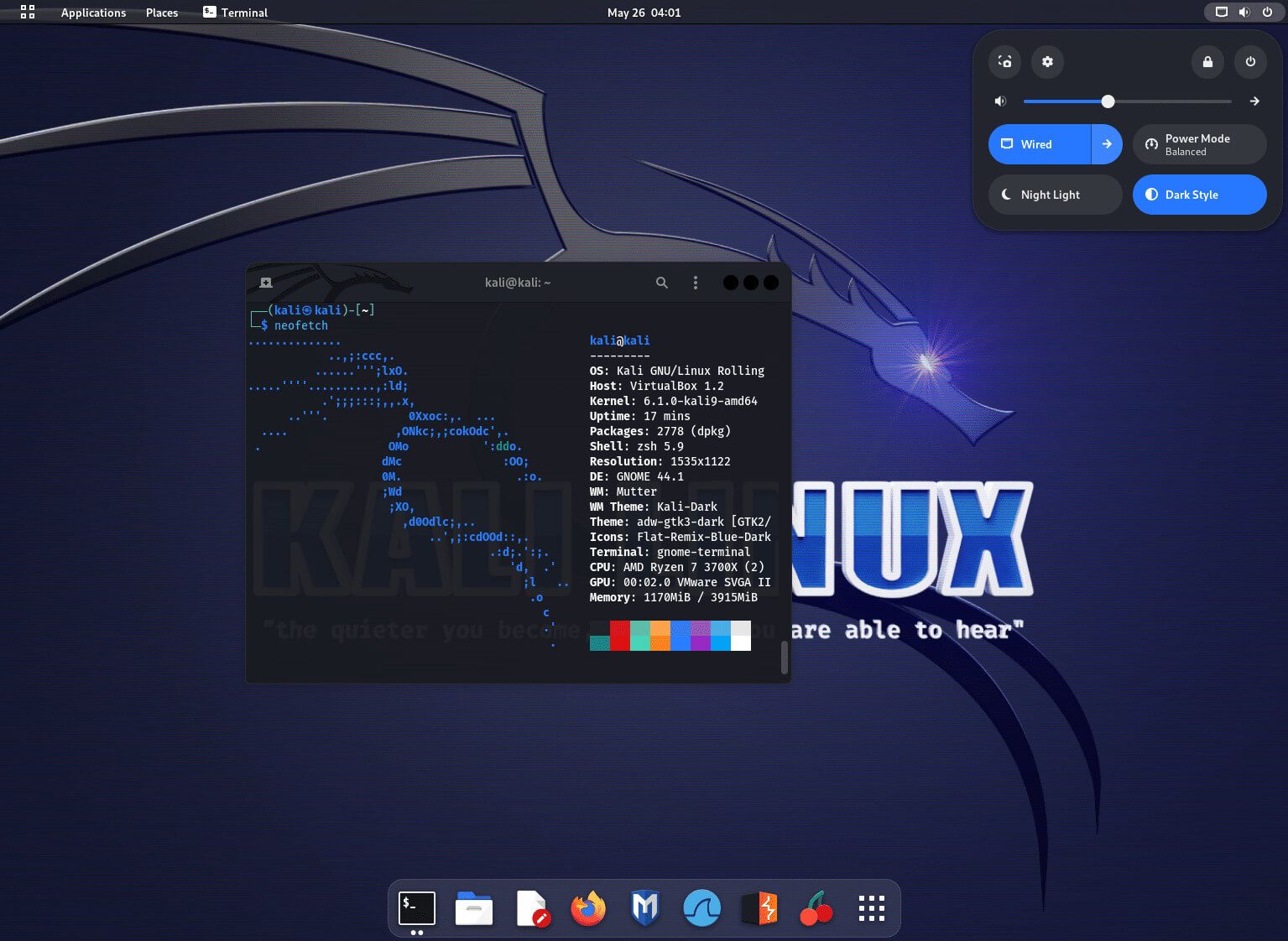 That's not all; the devs have also introduced a new extension called 'Tiling Assistant' for the GNOME version of Kali.
This extension now puts the GNOME version of Kali on par with the tiling experience found on the likes of KDE and XFCE.
The Kali i3 desktop received a complete rework with many improvements across the board; a long-time user of i3 and Kali contributor, Arszilla worked on it.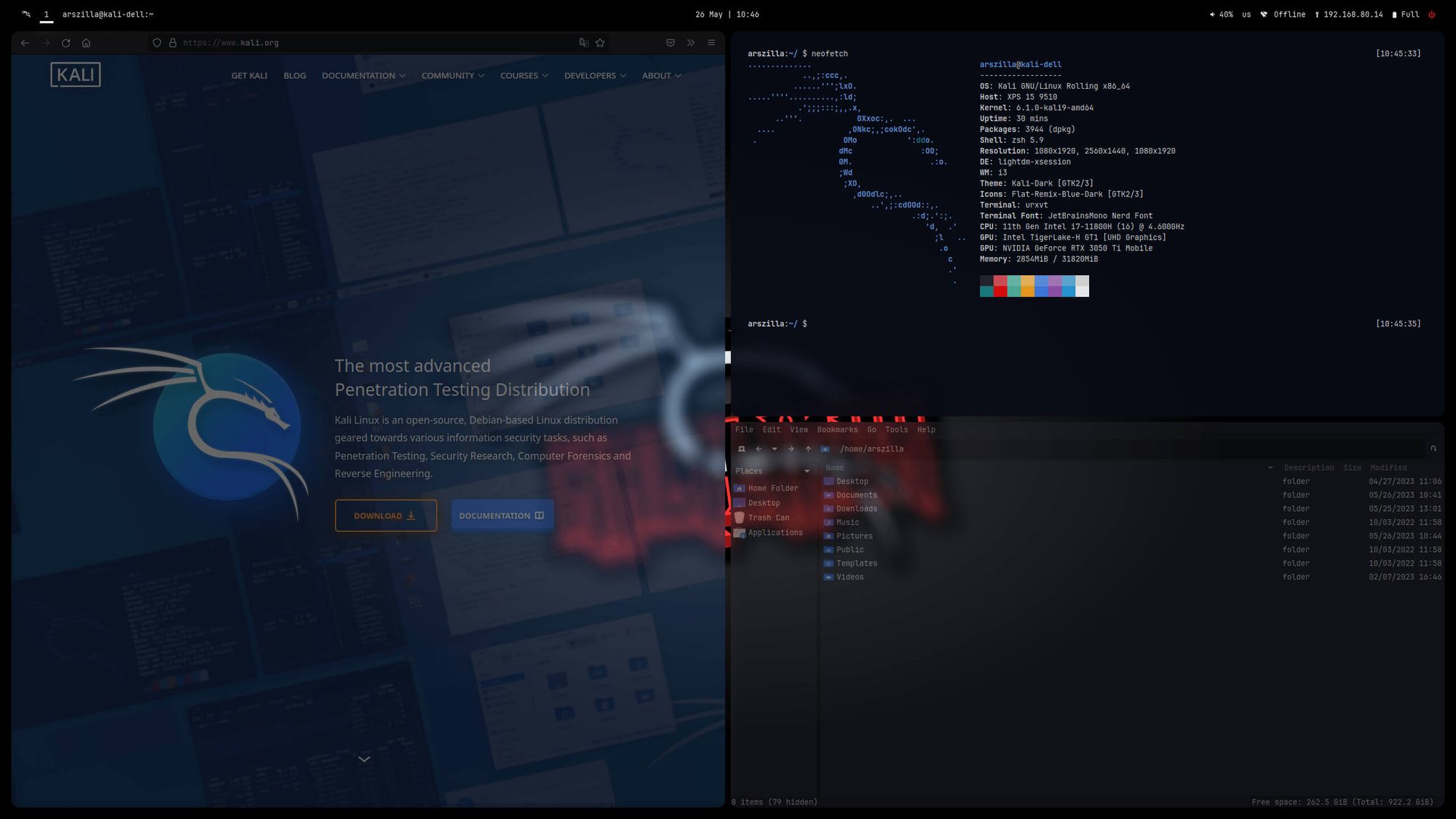 Though, keep in mind that if you want to try this out, the easiest way would be to build a custom installer ISO that has an i3 desktop.
You can refer to its GitHub repo for more info.
Suggested Read 📖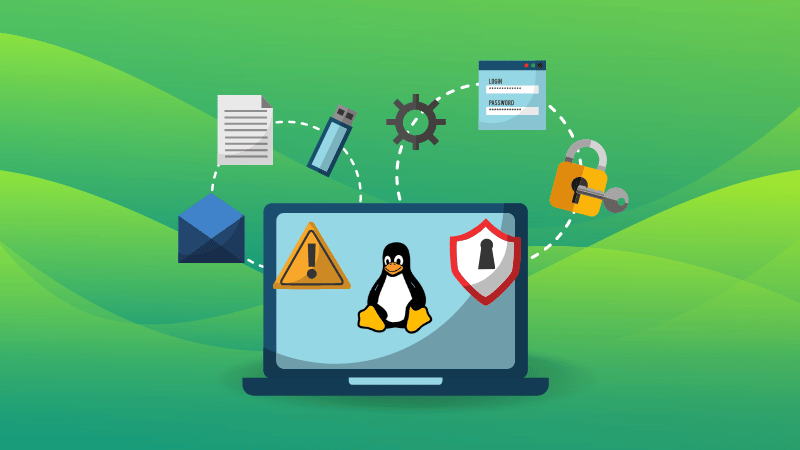 Updated App Icons and Menu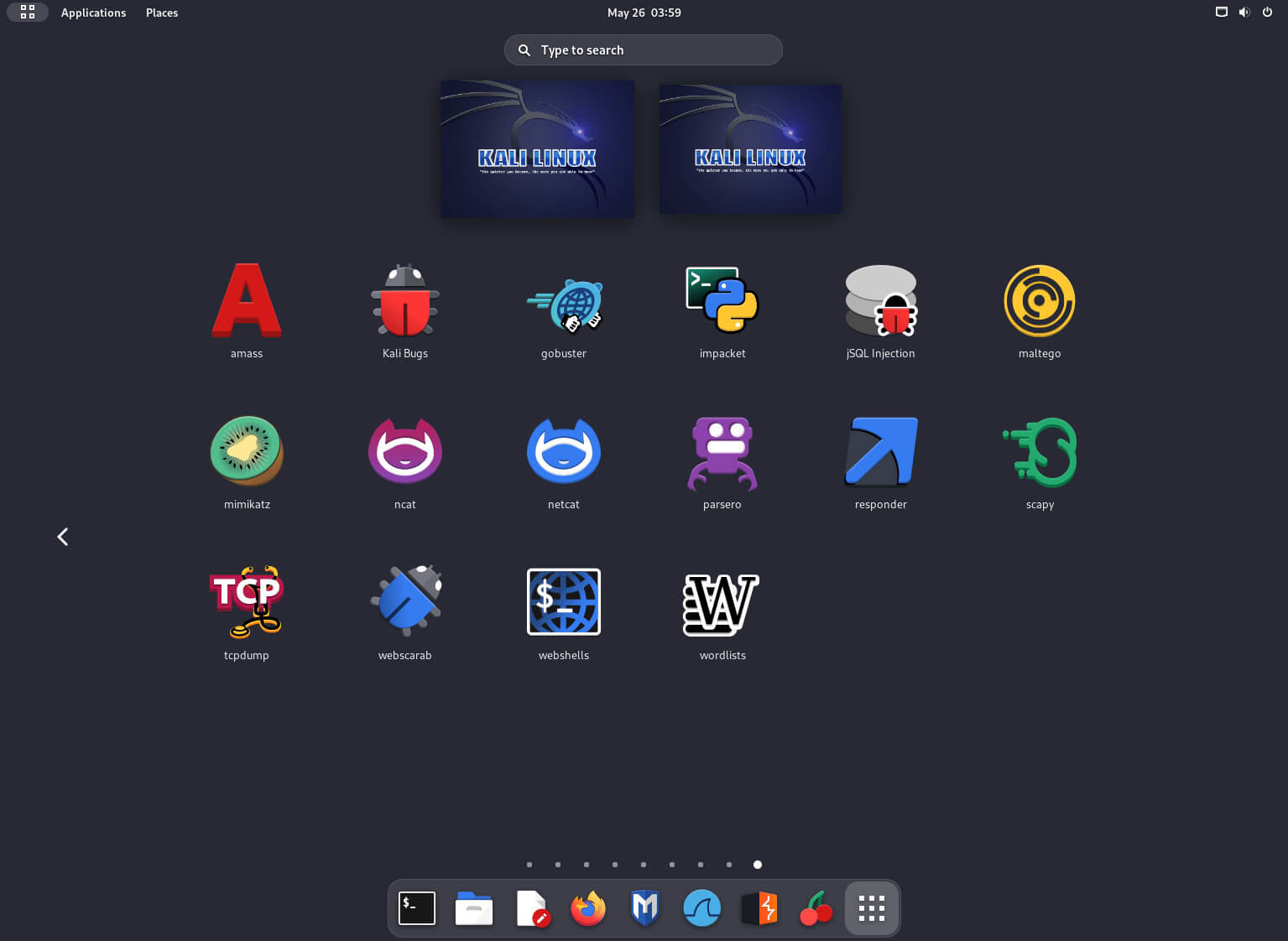 Starting with this release, the developers of Kali Linux will be updating the app icons for the top 100 tools listed here, as well as enhancing the menu use experience.
🛠️ Other Changes and Improvements
Other than the changes mentioned above, here are a few that are worth noting:
A new Hyper-V image for better performance on virtual machines.
Python PIP behavior changes.
Various updates to Kali ARM.
Kali WSL rootfs build-script has been overhauled.
New tools such as Cosign, Eksctl, GoPhish, Trivy and more.
For more details on the newly added tools or the release, you can go through the release blog post.
📥 Get Kali Linux 2023.2
You can download the latest release of Kali Linux from its official website.
For existing users, you can update your installation by running the following command in the terminal:
sudo apt update && sudo apt full-upgrade
💬 What do you think of this release? Will you be giving this a try?
---
More from It's FOSS...