KDE Plasma 5.24 is due for release on February 8, 2022.
While we already discussed some significant upgrades arriving with it, Nate Graham (KDE Developer) shared a roadmap for KDE in 2022.
When looking at it, I can surely tell that the upgrades planned for KDE Plasma should take the desktop experience up a notch. But, what exactly should we expect?
Here, we highlight the changes summarized in the roadmap.
Refreshed Breeze Icons
The icon theme of a desktop environment is often a subtle change but impacts the overall look and feel.
KDE does not implement any flashy icons but has a minimalist approach. However, the current folder icons could look dull compared to the icon packs in newer distributions.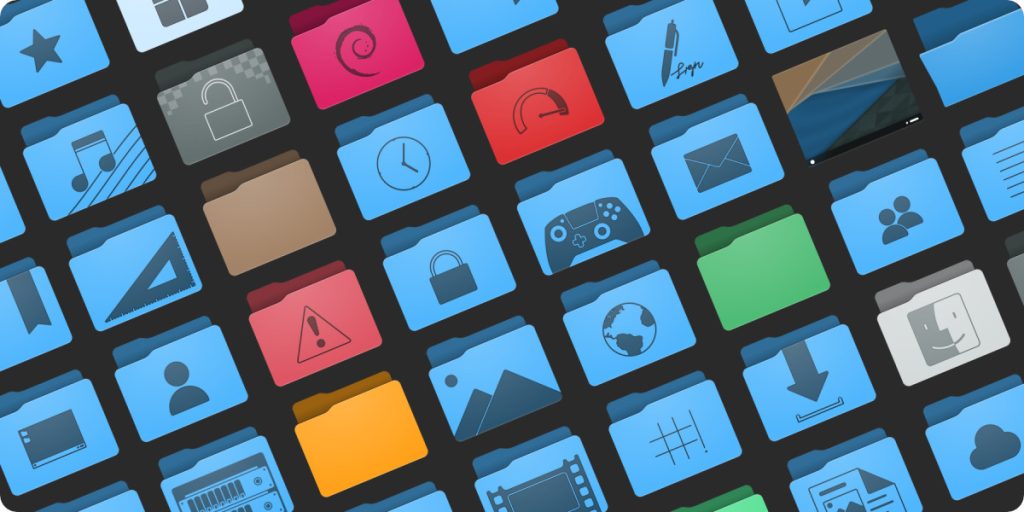 Hence, to address this, KDE has been working on revamping the icons, carefully created with the ability to adapt to various sizes/scaling.
The icons should blend in well with the preferred system color and theme, giving a modern look to the desktop overall.
While the image above was shared in its early development stages, it looks pretty darn good!
Multi-Monitor Improvements
Many things can be improved for KDE and other desktop environments for users with multi-monitor setups.
For example, GNOME struggles with multi-monitor setups considering you rely on workspaces and dabble between them. It could be an inconvenient experience without having the ability to open different workspaces in separate displays.
KDE is planning to iron out all the known issues in 2022, making KDE Plasma multi-monitor friendly eliminating any hassle. I'm not sure if KDE has a similar issue, but the multi-monitor experience does have a few quirks.
Wayland to Replace X11 Desktop Session
With every KDE Plasma release, the Wayland support has improved significantly. However, NVIDIA users still cannot use the Wayland session properly.
Fortunately, the list of issues encountered is now lower than ever. Also, most of the new issues reported aren't as severe as before.
It is an ambitious plan to replace the X11 session completely with Wayland.
15 Minute Bug Initiative
Now, this is really interesting!
Do you notice anything weird when you try a new distro/desktop in the first 15 minutes of your usage?
That would put you off or make you think that the developers did not give enough attention to details.
And, KDE wants to eliminate those nuances in 2022 by focusing on fixing any bugs or abnormal behavior spotted in the first 15 minutes of usage.
KDE will limit the scope to Plasma and Plasma-aligned software (e.g., KWin, System Settings, Discover). As things progress, they will focus on various other aspects of the KDE experience.
Wrapping Up
With the roadmap for 2022, I am particularly excited about the 15-minute bug initiative considering it would result in a much more polished experience. And, this would make KDE an easy recommendation for many users.
Wayland does not bother me at all, but it should be an impressive feat if it happens!
What do you think about KDE's planned improvements for the year 2022? Feel free to let me know your thoughts below.
---
More from It's FOSS...