KDE finally announced the KDE Plasma 5.24 beta version. This release brings a vast array of exciting new improvements, many of which we will be looking at here.
The last release, KDE Plasma 5.23 marked the 25th anniversary of KDE. And, KDE Plasma 5.24 will be their first release for 2022, let's dive in!
KDE Plasma 5.24 Beta: What's New?
Note: KDE Plasma 5.24 is scheduled to release on February 8, 2022. You should find all these changes in the final release. However, it is not recommended to use the beta version for production use.
KDE Plasma 5.24 brings in a range of improvements across the board.
Some of the most exciting changes include:
Fingerprint support
Updates to the Breeze theme
New Gnome-like Overview
On-screen keyboard improvements
Fingerprint Support
As many of you will know, fingerprint readers have had a huge impact on how we log in and authenticate on our devices. Unfortunately, this has been noticeably absent on KDE Plasma, or at least until now.
Starting with Plasma 5.24, anyone with a fingerprint reader should be able to log in with it. To add to this even further, it should work anywhere PAM authentication is used (which is basically everywhere!).
While this is great news for users of desktop KDE Plasma, I think it will also have a huge impact on Plasma Mobile too. With devices such as the PinePhone gaining fingerprint support, having support for it out of the box should greatly improve the user experience.
New Activities Overview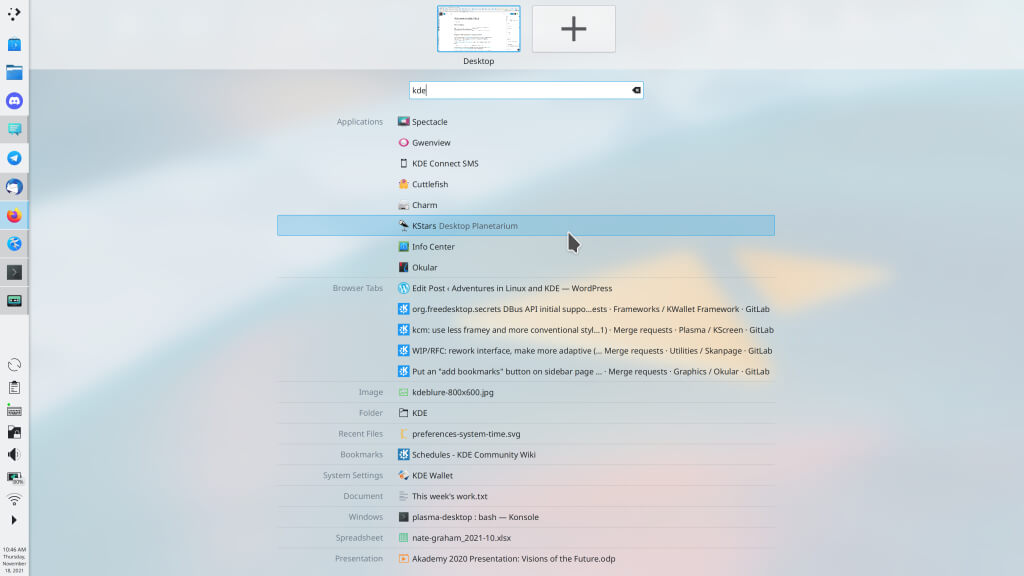 Back in November, I had a look at the development of the brand-new Gnome-style overview. Now, with the release of Plasma 5.24 Beta, this has been merged into the stable branch.
As a result, users will now have access to a simple and unified place to switch windows and activities. Additionally, it features built-in integration with Krunner, giving some impressive capabilities. These include:
Searching Files
Searching through Settings
Searching for Applications
Navigate through active browser tabs
Opening existing windows
Preventing Users From Uninstalling KDE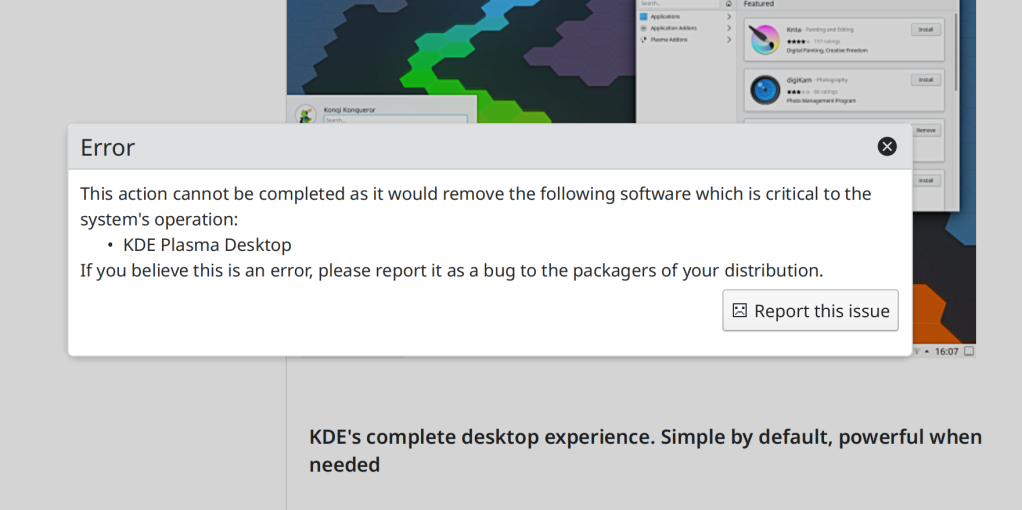 Thanks to the problems encountered by Linus Sebastian during his adventure with Linux, KDE made an improvement to its software center (Discover) that prevents uninstalling any crucial packages accidentally.
Not just KDE, several developers have focused their attention on Linus-proof distros.
Updates To The Breeze Theme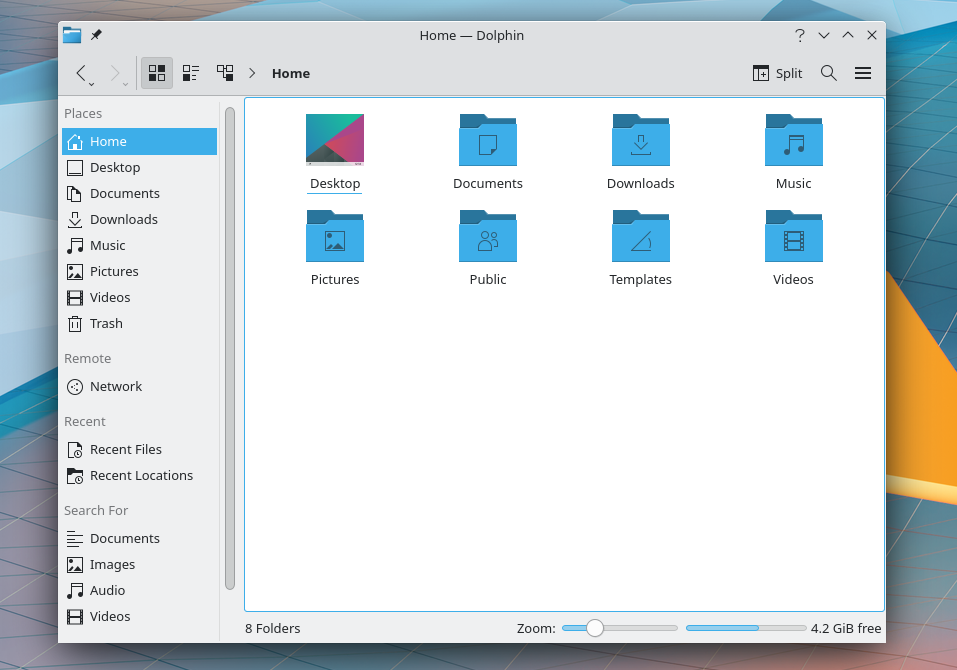 With this update, the default "Breeze" theme has received minor upgrades.
Firstly, the "Breeze" theme has been renamed to "Breeze Classic". The aim of this change is to (hopefully) clarify to users that "Breeze" is not the default theme, and to bring the name in line with "Breeze Dark" and the default as "Breeze Light".
The second upgrade involves the removal of "High Contrast" theme. While at first glance, this may seem like a huge setback for accessibility, that assumption could not be further from the truth. As was noticed a few months ago, the "Breeze Dark" theme actually has better contrast than the "High Contrast" theme. Therefore, the removal of the "High Contrast" should actually improve accessibility!
These are just two of the many improvements to the "Breeze" theme in Plasma 5.24. For a full list of the changes to Breeze and Plasma 5.24 in general, it would be a good idea to refer to the release notes.
On-Screen Keyboard Improvments
One of the lesser-used features of Plasma, the on-screen keyboard, has received major upgrades with Plasma 5.24 Beta. The biggest improvement is definitely making it only visible when required.
That is to say, it only appears when a text field (or other widget requiring keyboard input) is selected. This change extends to both touch and stylus users, so should be quite impactful for a large number of users.
Other Improvments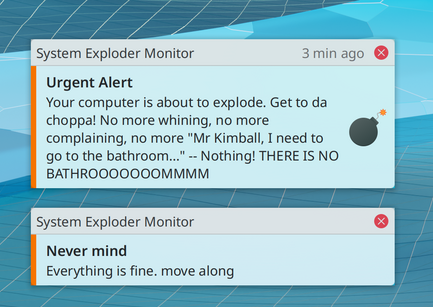 Some other improvements in Plasma 5.24 Beta include:
Critical notifications now have a little orange strip on the side to visually distinguish them from background
The "Plasma Pass" password manager has a modernized design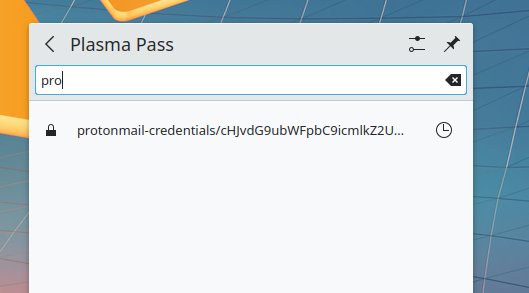 Battery and Brightness now turns into just Brightness controls on computers with no batteries
When you drag-and-drop widgets, they now smoothly animate moving to their final position rather than instantly teleporting there
A new button on the "About this System" page lets you quickly access the Info Center
Windows now remember the screens they were on when those screens are turned off or unplugged
If you want to get your hands on the latest KDE Plasma and help test the release, you can try KDE Neon's unstable edition to get started.
To get all the technical details, you can refer to the official announcement.
What are your thoughts on the changes in Plasma 5.24 Beta? Let us know in the comments below!
---
More from It's FOSS...