LINAGORA, the company behind the open-source collaboration platform—Twake, is working on another open-source offering, i.e., LinShare.
LinShare aims to be a secure, open-source alternative to Google Drive.
Note that LinShare is still in beta. So, here, I plan to highlight what it offers, and some of its plans for the future.
LinShare: Open-Source Google Drive Alternative

As of now, there are not enough open-source alternatives to Google Drive to convince users to switch. While options like Nextcloud and ownCloud exist, you will have to rely on self-hosting, considering you do not have a lot of hosted options.
LinShare, on the other hand, is primarily a SaaS offering with the option to self-host. So, even if you do not have the time or technical expertise to manage a self-hosted instance, you can opt for the hosted choice.
With services like LinShare, users can gradually consider using an alternative to popular cloud storage options like Google Drive.
So, let us check out what it is all about.
Private and Secure Open-Source Cloud Storage Platform
LinShare focuses on providing you with a private and secure cloud storage service.
You can find its source code on GitHub. Not just limited to the source code, you can also choose to self-host it utilizing your infrastructure.
It offers 20 GB of secure storage space for free, or you can choose to opt for the premium plans starting at just 2.39 Euro/month.
So, you also get to take control of your data, along with the ability to have an open-source alternative to Google Drive.
Sounds pretty exciting, right?
File Upload & Collaboration Features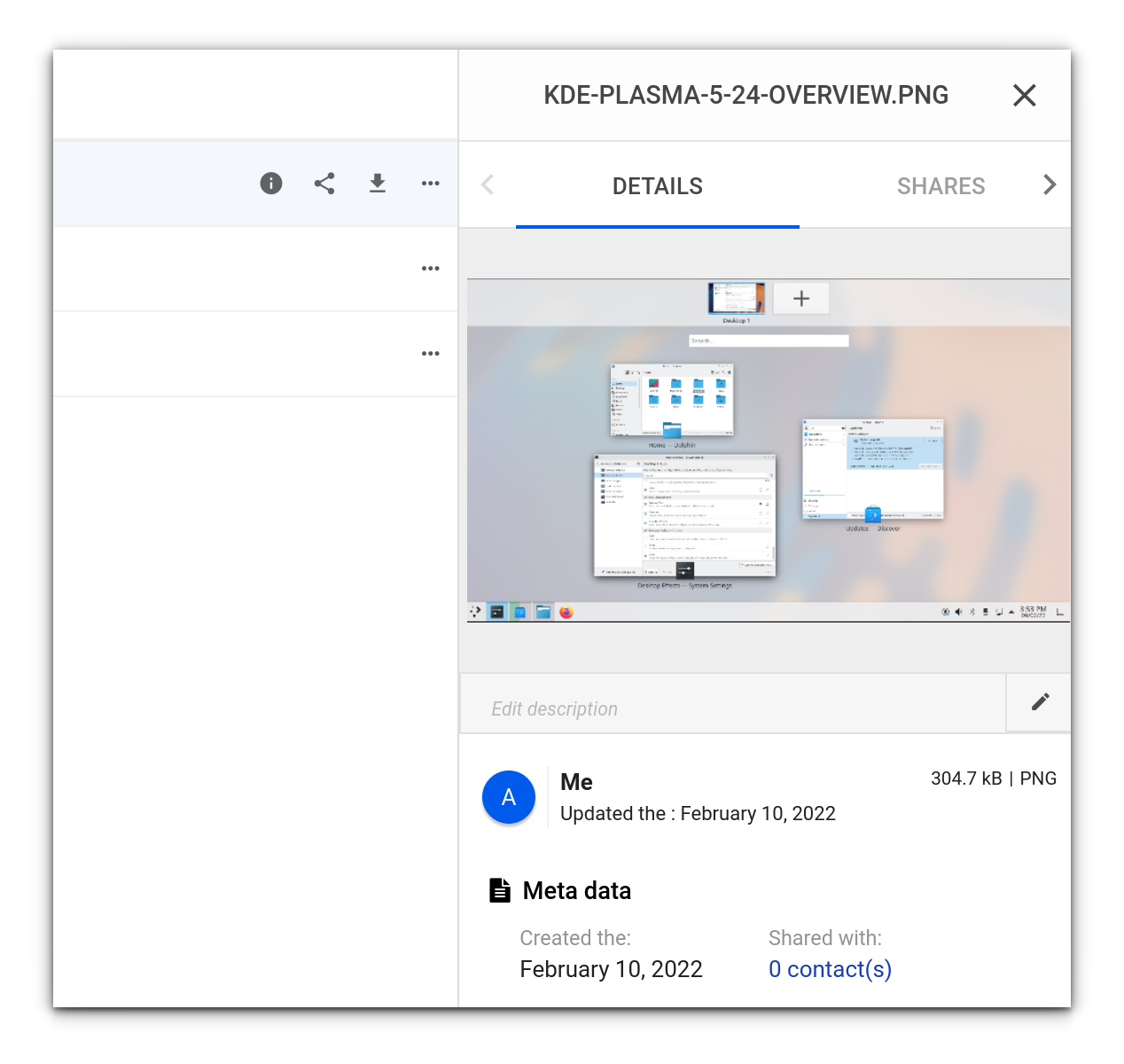 LinShare supports every type of file. So, you can upload anything you like to store in your cloud space.
Once you upload it, you can easily share the file with your colleagues and friends.
As of now, you only can share directly using the email address or adding the recipients in your contacts.
I reached out to them to ask about the link-sharing ability, and they mentioned that it is in the roadmap for Q2 2022. So, that's good to hear!
Upload Request
LinShare lets you explicitly request someone to upload a file you need for a specific project.
This is not just limited to your contacts, but any guest user without a LinShare account can also upload files needed upon the generated request.
Sharing Files with a Password
You can add password protection to the files you share with anyone. For the time being, this feature does not work as expected. But, it is a known issue that should be resolved soon enough.
Activity Log

Whether you delete a file, upload something, share a file, and interact with your files, an activity log is generated for the same.
This should help you keep track of your activities, and spot anything unusual (when needed).
Email Notifications
Whenever the recipient downloads the file you shared, you get an email to notify you of the activity.
It should help you know that the receiver acknowledged the file/resource without needing to ask them separately.
Cross-Platform Availability
You can find its app available for Android and iOS. Unfortunately, they do not have a desktop app for now, but they plan to make it available in Q2 2022.
The web version should compensate for the time being in its beta phase.
Other Planned Features
Of course, the service will evolve. As per the available information, they plan to work on a few more things to make LinShare a useful cloud storage service:
Document editing integration with OnlyOffice.
Improvements to the UX when accessing the settings.
Integrating LinShare with Twake app to seamlessly share and collaborate.
Two-Factor Authentication
Version history
Closing Thoughts
Considering the service is in its beta phase, it looks like a promising option that should improve over time to become a feasible open-source alternative to Google Drive.
You can opt for a free account or try the premium offering.
Also, you can find it listed on Product Hunt, in case you want to give them a vote.
What do you think about it? Try it out and let us know your thoughts in the comments below!
---
More from It's FOSS...