Linux Mint 18.x are no longer officially supported and will not receive any security updates from this month onwards.
It was originally based on Ubuntu 16.04, which reached the end of life as well. If you are using Ubuntu 16.04, you can explore what you need to do.
Even though you have a paid option to opt for extended security updates for Ubuntu, there is nothing that you can do for Linux Mint if you want to continue using it for your business or workplace.
Linux Mint 18.x Reaches End of Life
Linux Mint 18, 18.1, 18.2 and 18.3 will no longer receive any updates moving forward. If you are using any of these version, you need to upgrade or switch to something else of your choice.
Of course, it won't stop working. So, if you are using it on a machine for media playback, or any other general tasks that may not necessarily need securing, it can still be of use till you decide if you need the latest distributions.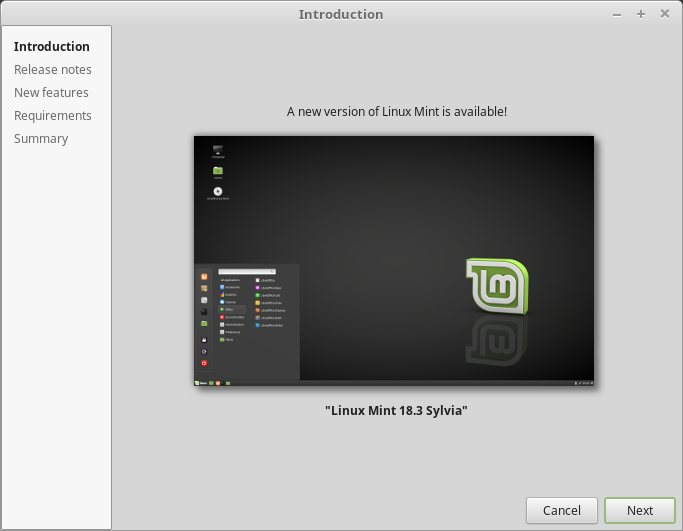 In either case, you can perform a fresh installation of Linux Mint 20.1, which will be supported until 2025.
If you do not want that, you can also upgrade 18.x to 19, which is supported until 2023. However, you need to first upgrade to 18.3 using the official instructions before upgrading to 19. We also have a guide to help you upgrade Linux Mint, if you need help.
In any case, you will have to perform a major upgrade or a clean installation, so make sure to back up your important files before proceeding with anything.
You can also choose to switch your daily driver to Ubuntu or any other popular Linux distribution in 2021. However, Linux Mint still does a few things better than Ubuntu if you did not realize.
Do take a look at some available Windows-like distributions if you want to make a switch.
So, you have plenty of choices to go with, and it's definitely a great time to upgrade with lots of interesting options available.
Have you upgraded yet? Do you plan to keep it installed on your machine? Feel free to share your thoughts in the comments below.
---
More from It's FOSS...