In the Linux Release Roundup series, we summarize the new application and distribution versions release in the last few days. This keeps you informed with the latest developments in the Linux world.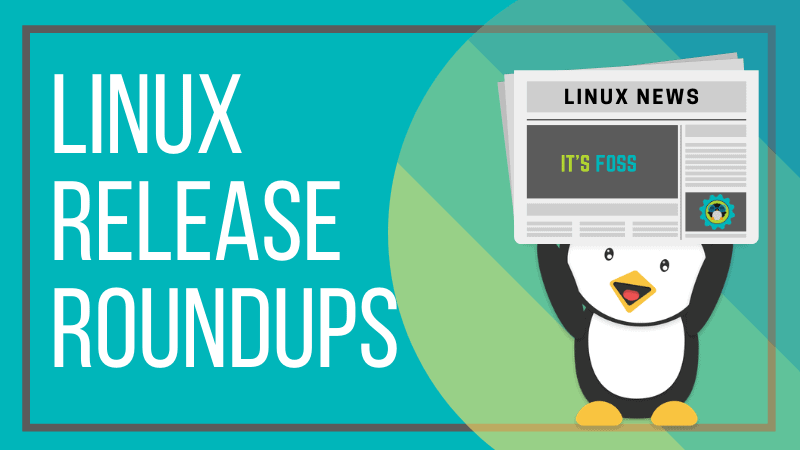 Linux Kernel 5.10 LTS Released
Linux Kernel 5.10 is an LTS release and the last release of this year. It includes a lot of performance improvements and added support for latest/upcoming hardware as well.
For more details, you may refer to our coverage on Linux Kernel 5.10 LTS and its features.
NuTyX 20.12.0 Released
NuTyX is a French Linux distribution built from Linux From Scratch with multi-language support.
With the latest release, a new 64-bit version has arrived along with a bunch of package updates/changes. You can refer to its news page to know more about what's new.
Rescuezilla 2.1 Released
Rescuezilla which is used to recover or extract files has come up with a new release. The new release focuses on bug fixes and stability improvements.
You can learn more about the changes in their changelog.
CRUX 3.6 Released
A lightweight Linux distribution, CRUX has a new release. The latest version with an updated Kernel, X.org server, and a new ISO image.
Take a look at all the technical details in the official announcement post.
GeckoLinux 152.201210 Released
The latest release includes some quality of life improvements, fixing a bug with PulseAudio, and numerous other fixes.
You can read what's new in their GitHub discussion page.
Qt 6.0 Released
Qt 6.0 is the next major version that has finally arrived. Along with a new graphics architecture, there's a lot of things that you can explore about it.
You may check out our coverage on Qt 6.0 release to know more.
Firefox 84 Released
The latest stable version of Firefox is out. It enables the WebRender feature by default on Linux using Xorg.
With Firefox 84, you also get support for Apple's new silicon (M1 chip). You can explore more about the changes in their release notes.
---
More from It's FOSS...