We have reached a nice little milestone in the adoption of Linux on Steam. Over the years, gaming on Linux has consistently risen thanks to the introduction of the likes of Wine, Proton, and SteamPlay.
Like always, Steam recently released the survey results for the month of July 2023, and we were glad to see that Linux's market share had deviated upwards in comparison to previous months.
Allow me to show you the critical changes in adoption rates for Linux on Steam, and what might've affected that.
Suggested Read 📖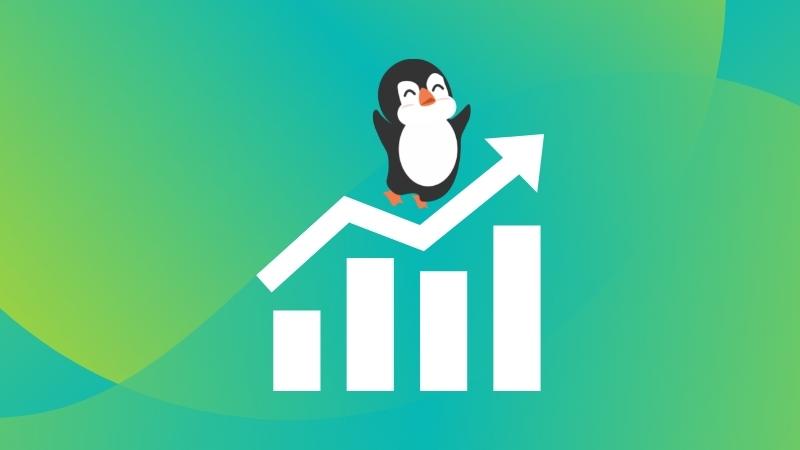 Let's begin this with a comparison against Windows. It has seen a 0.56% drop, whereas Linux has gained a minuscule 0.52%.
As one would expect, the drops on the Windows side don't impact it that much, but even small gains on the Linux side are a good sign of how the platform is evolving.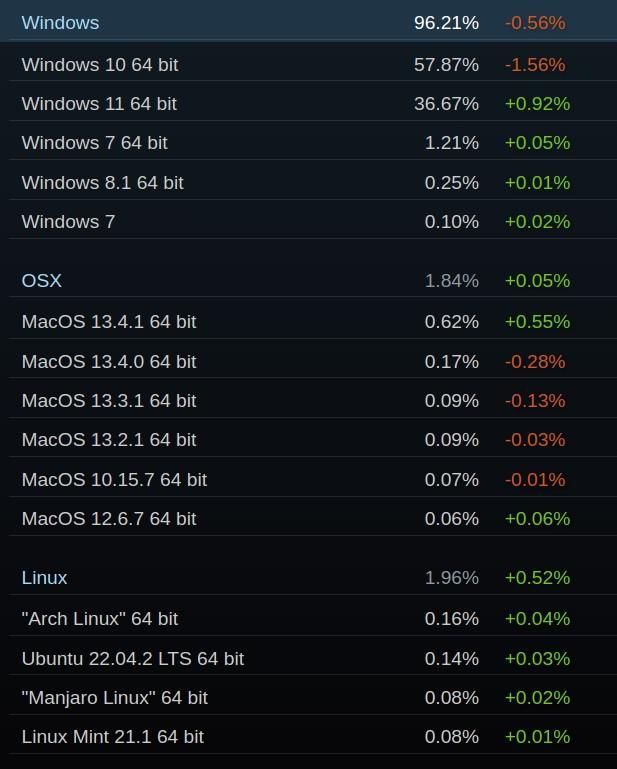 But, the main highlight comes when you do a comparison against macOS. Even though, macOS adoption rates have increased by 0.05% to 1.84%. The Linux adoption rates have now grown to an overall of 1.96%.
That's a 0.12% gain against macOS! 🥳
I know that doesn't look like much, but it's a significant milestone in its own little way.
Post that, I then proceeded to check out which Linux distros were contributing meaningfully to the 1.96% rate. It turns out "Arch Linux" was the leader in that.
I guess my posting "I use Arch, btw" daily on online forums paid off, maybe? 🤔

Not really, "SteamOS Holo" was the actual leader in terms of specific Linux distros.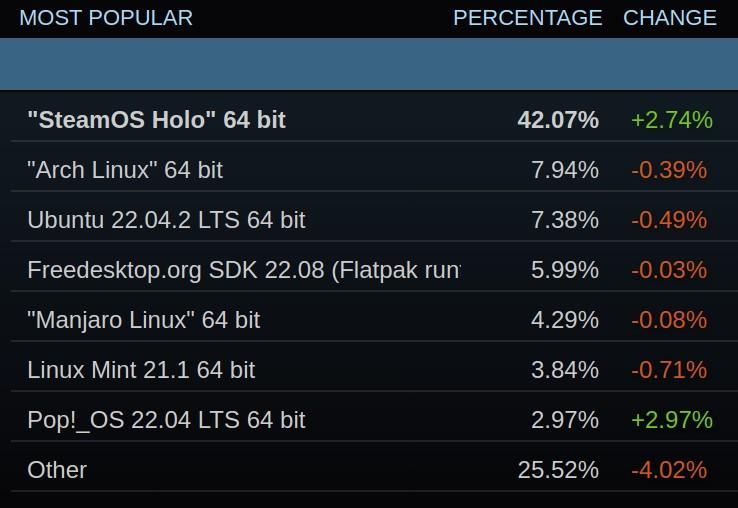 Of course, the reason behind it (as you might have guessed) is Steam Deck, which is on the top sellers list for quite a while now. It's no doubt that this handheld gaming device is increasing in popularity and, with it the adoption of the Arch Linux-based SteamOS.
This is one of the key reasons why the overall adoption rates of Linux on Steam have increased.
Suggested Read 📖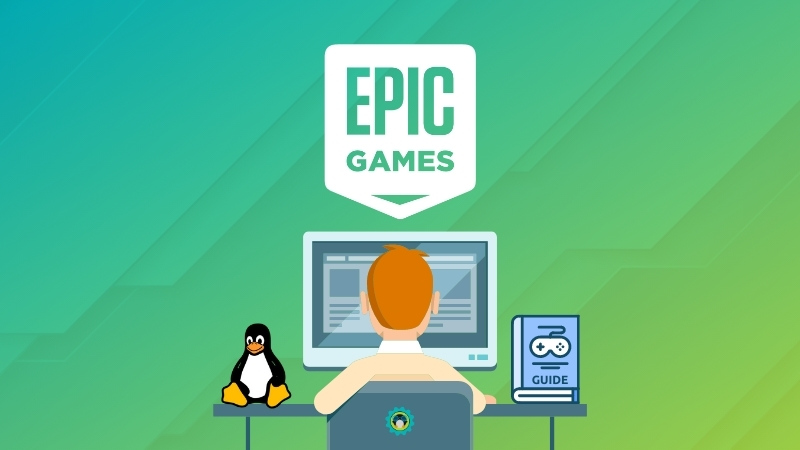 I am excited to see that more and more people are heading towards Linux for their gaming fix. A significant part of it is fueled by Steam's dedication to Steam Deck and its contribution to developing the Proton compatibility layer.
The future of gaming on Linux looks bright, and I can't wait to see that!
---
More from It's FOSS...