Metro Exodus is popular as a post-apocalyptic setting first-person shooter game as a modern sequel to Metro 2033 and Metro: Last Light. And, Total War: Rome remastered is just a reboot of the classic RTS game which was quite popular as well.
Recently, they've both announced that the game titles are also releasing for Linux with native support in April.
Considering the promising work being done by Steam with Proton, Linux is probably going to become a first-class platform for games soon. And, the arrival of popular game titles like Metro Exodus and Total War: Rome remastered is just something that re-affirms that hope.
Metro Exodus to Arrive on April 14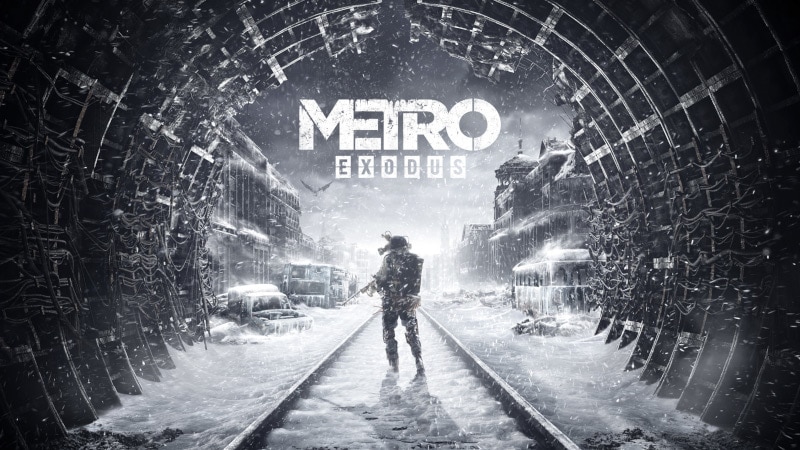 Even though I haven't played Metro Exodus yet, looking back at its prequels, the availability of Metro Exodus for Linux is going to be something exciting.
I'm probably going to get it on Steam during the Summer Sale, which should let me play it on Linux easily.
Not just limited to Linux, but it's also coming to Mac (if that matters to you). They announced the update via Twitter:
Do note that compared to its previous titles, this is a more demanding game in terms of hardware requirements. You might want to check out the PC system requirements before deciding.
Total War: Rome Remastered is Coming to Linux on April 29
Total War: Rome remastered is an exciting reboot of an RTS (Real-Time Strategy) classic. Feral Interactive announced that it will be releasing on April 29 for Windows, Linux, and macOS.
The remastered edition offers better visuals, new content, and new features inspired from the modern Total War series.
Thanks to Feral Interactive, the classic RTS game will be revived again while supporting cross-platform gameplay.
If you already own Rome: Total War on Steam, you can pre-purchase the remastered release for 50% off or pay the usual price of $29.99 to get it.
Closing Thoughts
It's always good to have native support for popular game titles in Linux. I'm hoping that other AAA studios see the potential for Linux as a gaming platform as these games did.
What game do you want to see next get native Linux support next? Feel free to share your thoughts in the comments below.
---
More from It's FOSS...