NomadBSD is an open-source persistent live system for USB flash drives, this means that one can run this operating system on a USB flash drive and any changes done to the system will be saved and won't be lost when it is booted the next time. It is based on the popular open-source operating system "FreeBSD".
The team behind the development of the operating system have announced the release of "NomadBSD 1.4". It is based on "FreeBSD 12.2-p4", this has allowed for enhanced support for trackpads, automatic graphics driver detection and more with this release.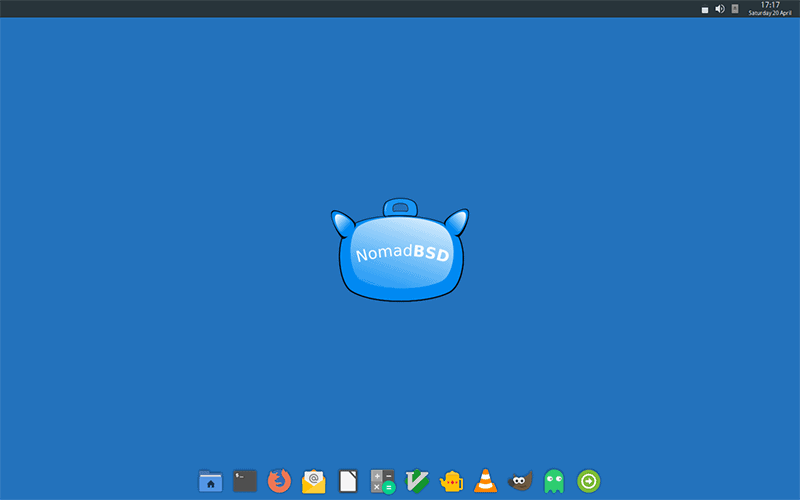 Let's have a look at what is on offer with this new release.
Automatic Graphics Driver Detection
The automatic detection of graphics drivers has been improved.
Now, if no suitable graphics driver is detected then alternatives such as VESA and SCFB will be used instead.
Autodetection now runs only if the system configuration has been changed since the last successful detection. If you don't prefer using this utility, or you run into some problems with it, then you can disable it via the boot menu.
Improved Touchpad Support
The touchpad support has been improved with the new release, and now if Xorg reports a problem with the touchpad, the system is automatically adjusted to rectify the problem.
A tool called "DSBXinput" has been added to the operating system that helps in easy configuration of touchpads and mice.
Other Improvements
The release fixes a bug where booting the operating system in UEFI mode would cause issues.
A new GUI (Graphical User Interface) has been added to the operating system that makes it easy to install software like Linux Chrome, Brave, Vivaldi, Netflix, Spotify and more.
Also, i386 support for accelerated graphics for Intel and ATI/AMD cards has been dropped due to a legacy DRM driver becoming obsolete.
For a more detailed outlook of the changes, you can read the official release notes.
Download NomadBSD 1.4
You can head over to the official website to download the latest release of NomadBSD, it is being offered for multiple platforms that include Linux, FreeBSD, OpenBSD, Mac OS X and more.
What are your thoughts on this release? Let me know in the comments.
---
More from It's FOSS...