OpenBSD 7.0 is the 51st OpenBSD release that brings in significant changes and multiple features.
Let's discover the changes OpenBSD has made.
OpenBSD 7.0: What's New?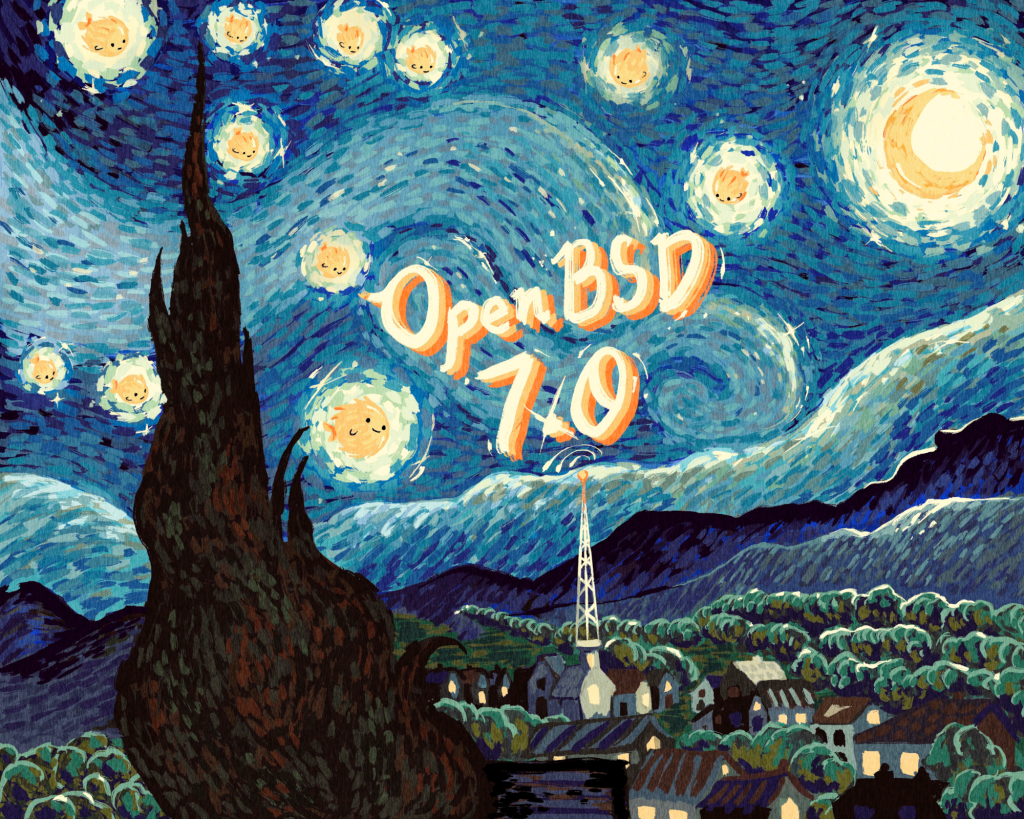 Support for Apple Silicon computers
The team behind OpenBSD is making remarkable progress towards making Apple M1 Macs more functional for OpenBSD.

This progress is packed with the following features:
You can install OpenBSD 7.0 on a GPT partition table.
You can benefit from the ameliorations USB drivers have seen.
OpenBSD 7.0 has made other improvements regarding the support for Apple's NVMe storage, GPIO controller, and more.
In other words, and soon, running OpenBSD on those Macs will be as easy as running Pop!_os on a system76 laptop. However, in the meantime, OpenBSD is still putting efforts into making this compatibility come true.
A new RISC-V64 Platform Edition for 64-bit RISC-V systems
OpenBSD 7.0 now has the RISC-V architecture offering, which comes under open-source licenses.
Currently, riscv64 for OpenBSD runs on SiFive and Microsemi. So, the added support should be useful.
Other Changes
There are other changes that are no less important, including:
OpenBSD has disabled Base-GCC on the amd64 architecture.
You will not encounter a kernel panic after a VFS shutdown.
The OpenBSD/SGI platform target is discontinued.
The Direct Rendering Manager (DRM) is updated to Linux 5.10.65.
AMDGPU has now support for Navi 12, Navi 21, Cezanne, and Arcturus.
There are new packages like Emacs 27.2, GNOME 40.4, KDE Applications 21.08.1, LLVM/Clang 11.1.0, GCC 8.4.0, Python 2.7.18, Xfce 4.16, and a lot more.
More improvements for hardware drivers and SMP.
If you want to know all the technical details (including bug fixes), you should refer to the official announcement.
Summing Up
In brief, the security-focused operating system OpenBSD is making its way towards success.
OpenBSD 7.0 presented more features and more support than before. You can try to install it if you are keen to know the interoperability of this system's components.
---
More from It's FOSS...