ONLYOFFICE is a popular choice for users who are looking for an open-source Microsoft Office alternative, it offers a lot of utility in a relatively small package.
Earlier this year it had received a major release with many improvements, and just a few months later another major one is here!
Allow me to take you through this expansive release.
Suggested Read 📖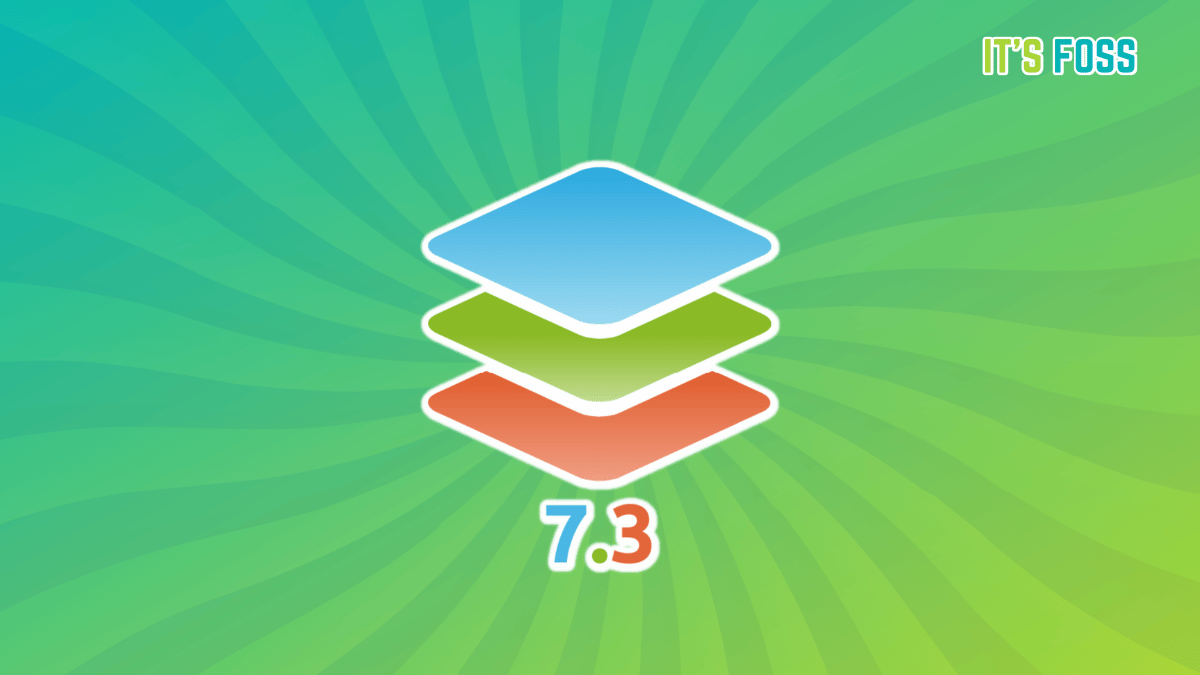 🆕 ONLYOFFICE Docs 7.4: What's New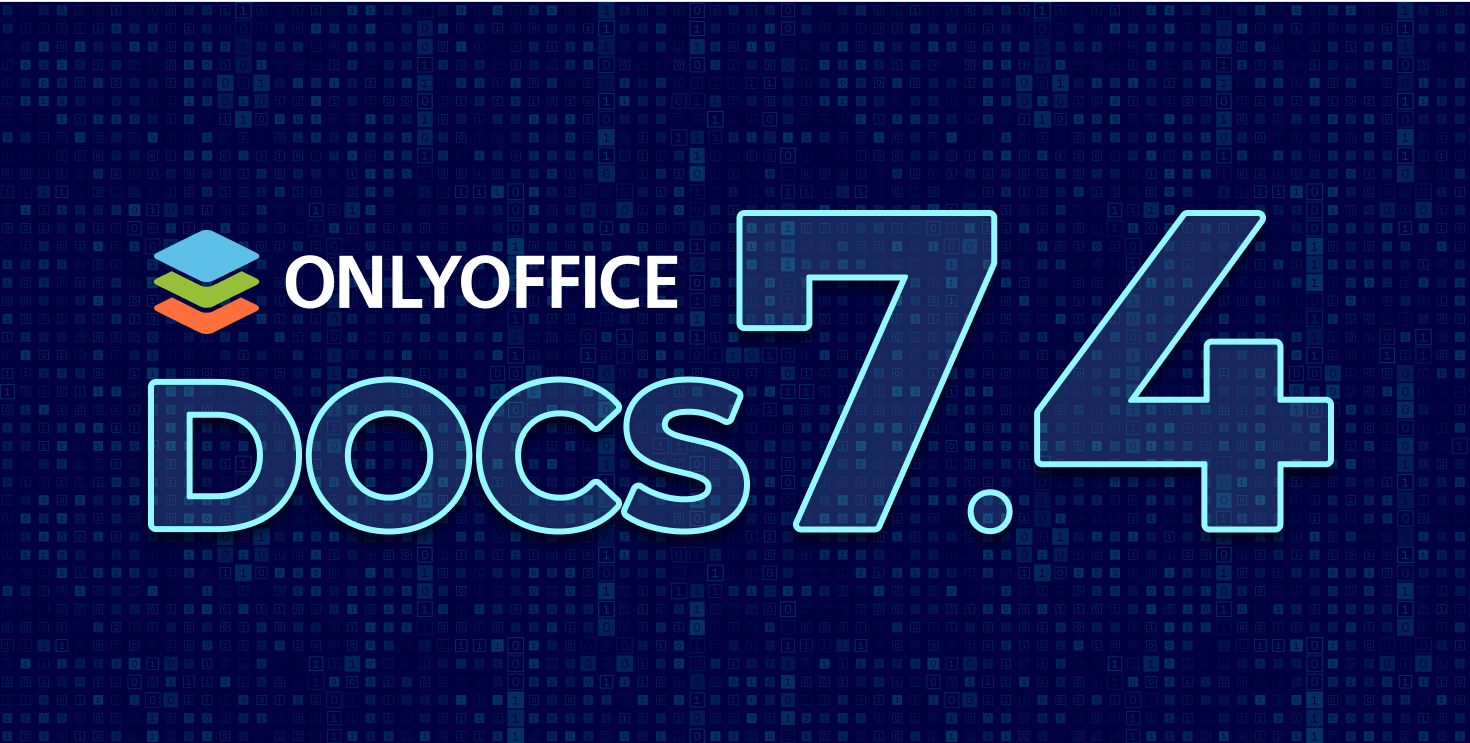 This release has a lot to offer, some of the notable highlights include:
Drawing Support
Save Docs/Sheets as Images
Plugins Upgrade
Spreadsheet Improvements
Radar Charts
Combine Documents
Save Objects as Pictures
Drawing Support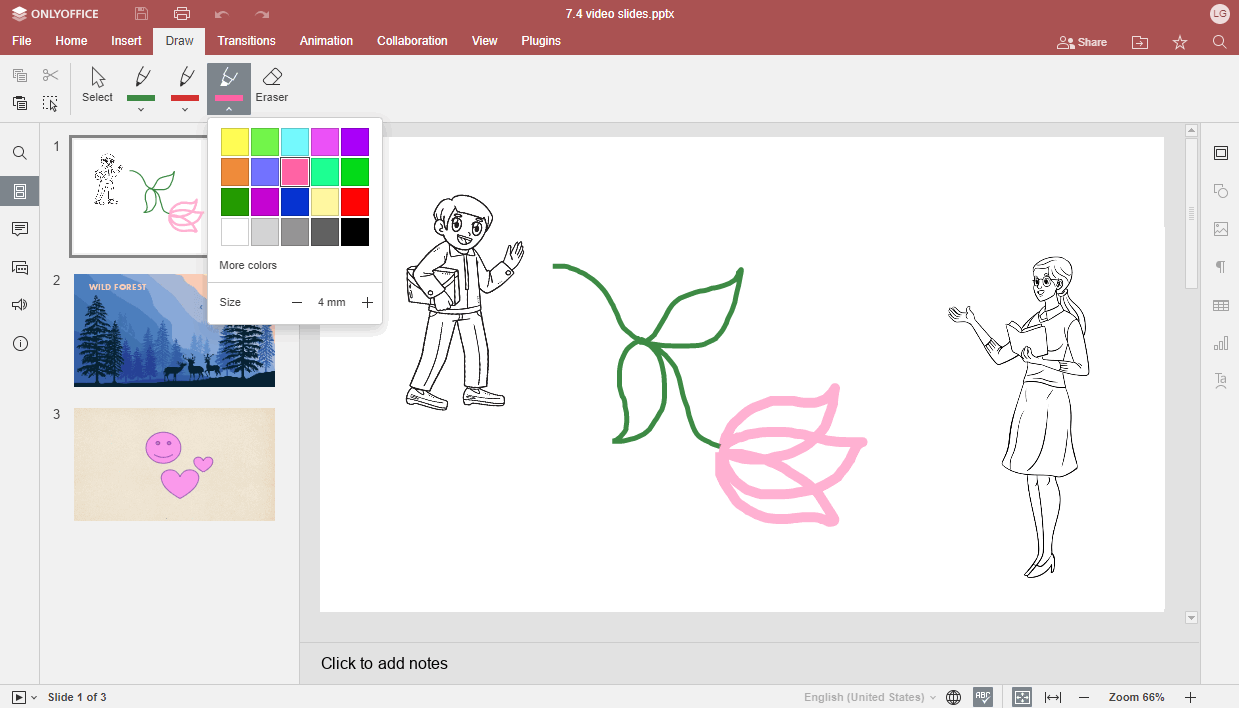 This is for the creative ones out there, you can now draw freehand drawings on ONLYOFFICE, using a pen or highlighter with support for color name tips, and an eyedropper for the color pallets.
You can find this under the new 'Draw' tab, it is available for presentations, docs, and sheets.
Save Docs/Sheets as Images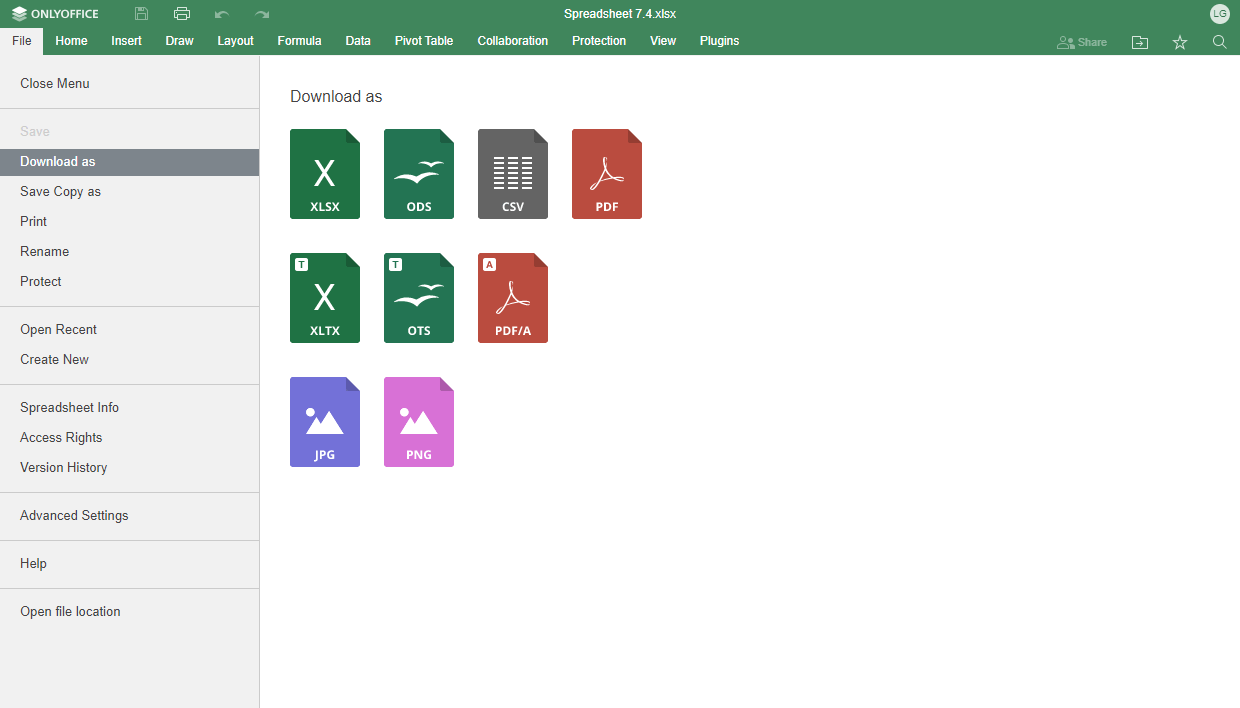 You can now save docs/sheets as JPG or PNGs, this will come in very handy when saving or sharing such files over multiple channels.
To export as pictures, simply head over to the 'File' tab, and click on 'Download as'.
Plugins Upgrade
Due to the inclusion of their extended API, ONLYOFFICE can now have as many windows as possible, this can be particularly useful for executing a custom script in a separate window.
One of the prime examples they showcased was their recently updated ChatGPT plugin, which can now provide more useful features than before.
Spreadsheet Improvements
The spreadsheet has received a few new improvements, one is the improved 'Protection' feature that now lets you set editing rights to a document for specific users.
Get started by going to the 'Protection' tab, and clicking on 'Protect Range'.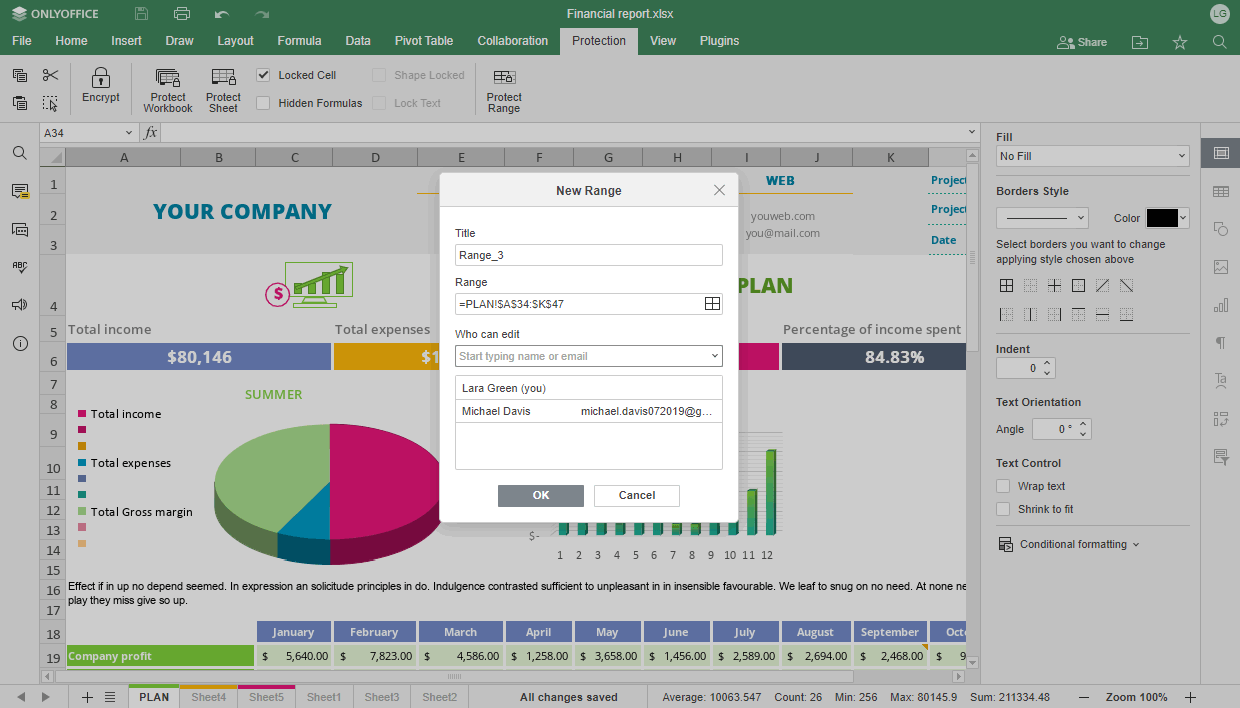 Then there are the improved pivot tables that now have a 'Show values' setting to quickly show values in different ways, and a context menu that lets you tweak the pivot tables.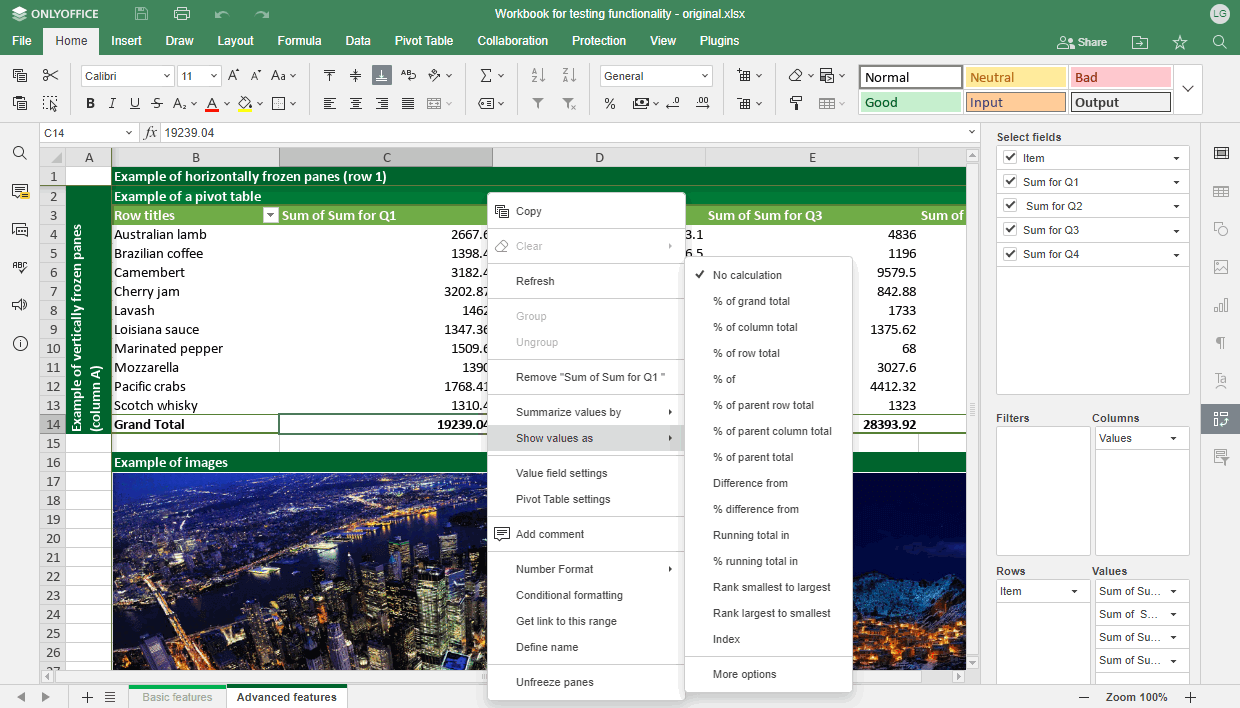 They also added support for new formulas: SEQUENCE, XMATCH, EXPAND, FILTER, ARRAYTOTEXT, and SORT.
Radar Charts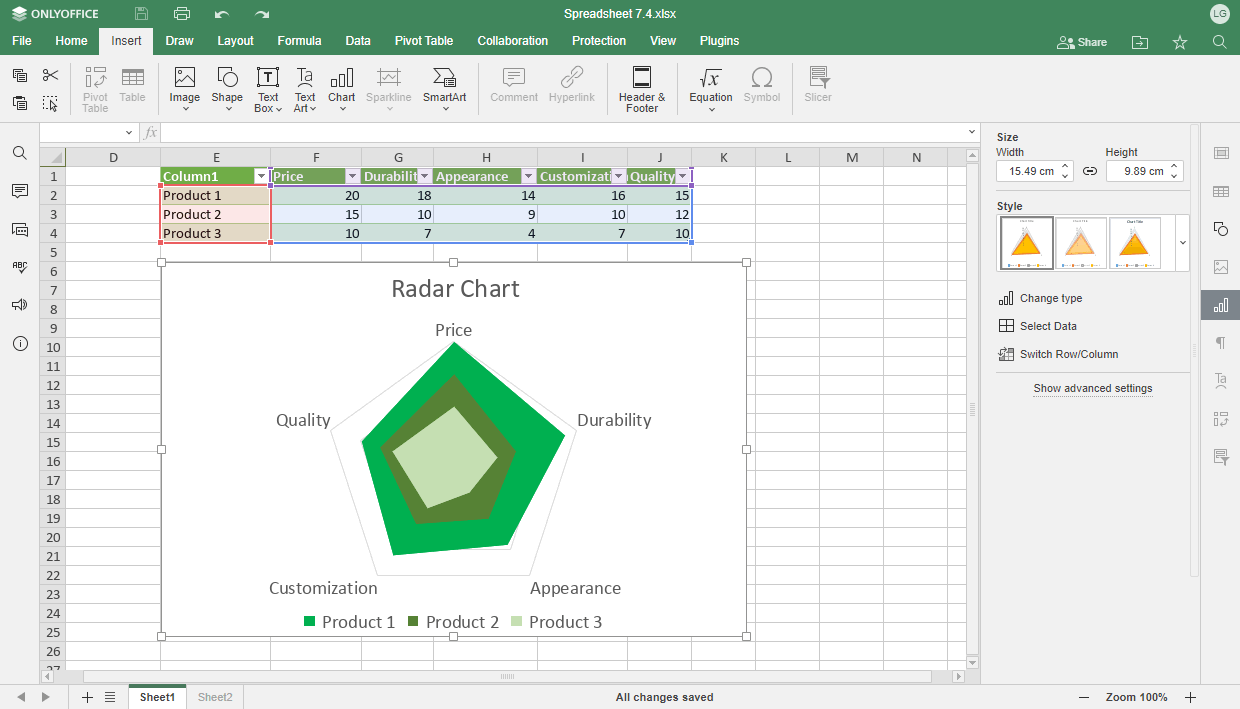 A new type of chart has been added to ONLYOFFICE called 'Radar', it can illustrate multivariate data effortlessly via a graph.
You can find it here: Insert tab > Chart > Radar (Radar/Radar with markers/Filled radar).
Combine Documents
You can now merge two versions of a document into one by using this feature, it is similar to how you would do document comparison, with one big difference.
The unsolved tracked changes will also be included into the merged doc, with the ability to accept or reject them if needed.
Save Objects as Pictures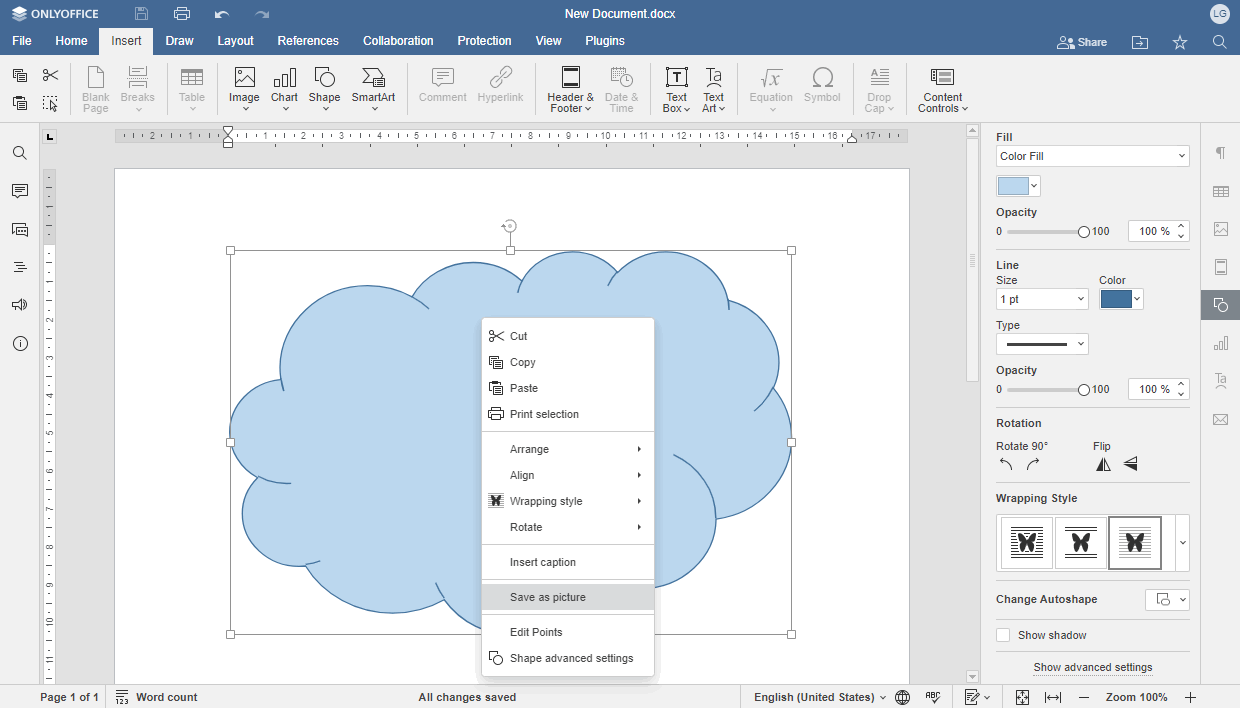 Similar to what we saw previously, you can also save objects such as charts, text boxes, shapes, and Smart Art as PNGs with a transparent background.
Access this by going into the object context menu by right-clicking on an object, and clicking on 'Save as picture'.
🛠️ Other Changes and Improvements
Other than the above-mentioned changes, here are some that are worth knowing:
Addition of new features to the document editor.
Improved localization across the ONLYOFFICE Docs suite.
Various optimizations to the form creator.
New interface scaling options ranging from 250% to 500%.
These were just the highlights of this release, you can go through the release notes for more insights.
📥 Get ONLYOFFICE Docs 7.4
This release of ONLYOFFICE is available across multiple platforms; you can head over to the official website to grab it for Docker, Windows, AWS Cloud, and more.
For use on personal desktops; we suggest you to head over here, and download it for the device of your choice.
---
More from It's FOSS...