OpenMandriva Lx is an interesting Linux-based distribution which is also inspired and forked from Mandriva Linux, and offers a host of open-source software to complement the whole package.
The OpenMandriva Association and the community are behind the development and maintenance of OpenMandriva Lx.
Recently, they have announced the availability of the latest stable release – OpenMandriva Lx 4.2. This release includes updated bundled applications, various improvements and quality of life changes.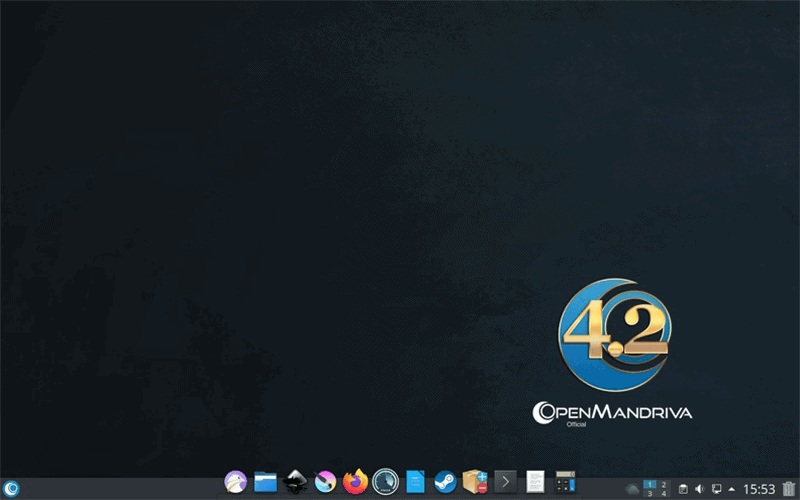 Let's have a look at what is on offer with this new stable release.
Latest KDE Packages
OpenMandriva Lx 4.2 is equipped with the latest KDE products that include:
KDE Frameworks 5. 78.0
KDE Plasma 5.20.5
KDE Applications 20.12.2
Improved Welcome Screen
The welcome screen has been improved, and it now offers the user a list of popular applications that can be installed with a single click.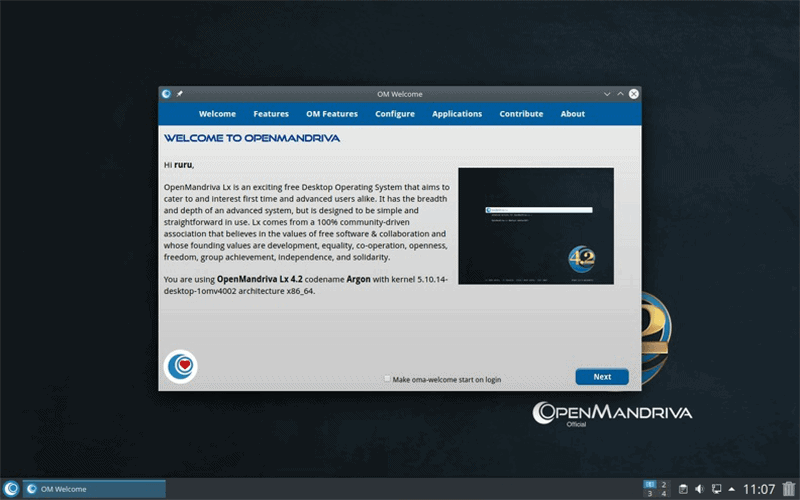 Support For ARM64 (AArch64)
Support for ARM's 64-bit extension "AArch64" has been added to OpenMandriva Lx with the new release. This has enabled support for many single board computers (SBCs), energy-efficient desktops, laptops and surprisingly, a smartphone.
Initially, installable images for the PinebookPro, Raspberry Pi 4B and 3B+, Rock Pi 4A,4B and 4C, SynQuacer, CuBox Pulse and other generic UEFI-compatible devices are being offered. Support for more AArch64 hardware will be made available in the near future.
They also provide an installable image for the recently updated PinePhone. But, they have stated that it is not to be considered as a stable build.
Desktop Presets
Users can now choose from six different desktop presets (including the vanilla OpenMandriva preset) for a tailored desktop experience.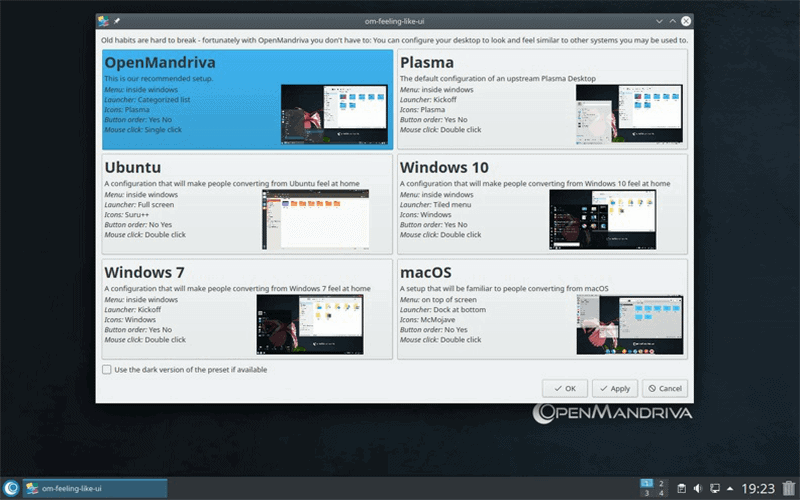 Updated Applications
OpenMandriva 4.2 features an updated application stack which includes the following:
LibreOffice 7.1.0
Falkon 3.1
Mozilla Firefox 85
Chromium 88
Krita 4.4.2
GIMP 2.10.22
Calligra Suite 3.2.1
Digikam 7.2
SMPlayer 21.1.0
VLC 3.0.12
Virtualbox 6.1.16
OBS Studio 26.1.2
Software Repository Selector
Users now have the ability to choose from thousands of free software packages and also install alternative desktop environments for testing purposes.
Users can also switch from a Rock release to a Rolling release or vice versa by using this.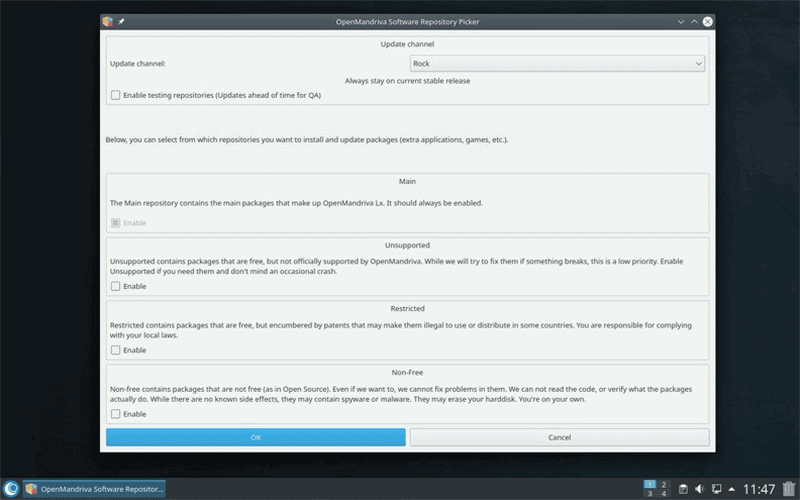 Core Improvements
OpenMandriva Lx 4.2 brings in important improvements to the core by offering Linux Kernel 5.10.14 (with the option to install 5.11-rc7), Systemd 247 and LLVM/Clang 11.0.1.
You can also find more under-the-hood changes like the addition of Java 15, GCC 10.2, Binutils 2.36.1, glibc 2.33 and Zstandard, a real-time compression algorithm that improves boot speed.
Other Improvements
Other notable improvements include, updated display subsystems: Xorg 1.20.10, Wayland 1.20.10, Mesa 20.3 and the Calamares 3.2.35 installer.
Support for RISC-V processors is also in the works and will be included in a release, sometime in the future.
You can also check out the official release notes for more information.
Download OpenMandriva Lx 4.2
You can get the latest ISO from their official SourceForge project page, they recommend backing up all data before updating to the newer release.
For more instructions you can follow their quick-start guide.
---
More from It's FOSS...