The Single-board computers (SBC) space is livening up again thanks to the launch of a new offering by Raspberry Pi.
Called the 'Raspberry Pi 5', it is an evolution over its very popular predecessor, the Raspberry Pi 4, which was launched back in 2019.
So, let's see what it has to offer and when/where you can get it from.
🆕 What's New in Raspberry Pi 5?
The Raspberry Pi 5 is a sufficiently powerful successor that has a completely redesigned platform, featuring in-house designed silicon developed in the UK.
In comparison to the Raspberry Pi 4, the Raspberry Pi 5 is over twice as powerful thanks to the improvements in hardware and software. They also added that:
Compared to Raspberry Pi 4, we have between two and three times the CPU and GPU performance; roughly twice the memory and I/O bandwidth; and for the first time we have Raspberry Pi silicon on a flagship Raspberry Pi device.
Even the form factor doesn't see much of a change, with the Raspberry Pi 5 retaining the credit-card sized footprint, with changes mostly to the placement of ports.
To further complement the release of this SBC, the Raspberry Pi team has been busy readying up a new release of Raspberry Pi OS. It is based on the Debian 12 'Bookworm' release, so you can expect loads of improvements.
The updated OS is set to launch in mid-October 2023, with a transition to the Wayfire Wayland compositor system, doing away with X11.

📝 Raspberry Pi 5: Key Specifications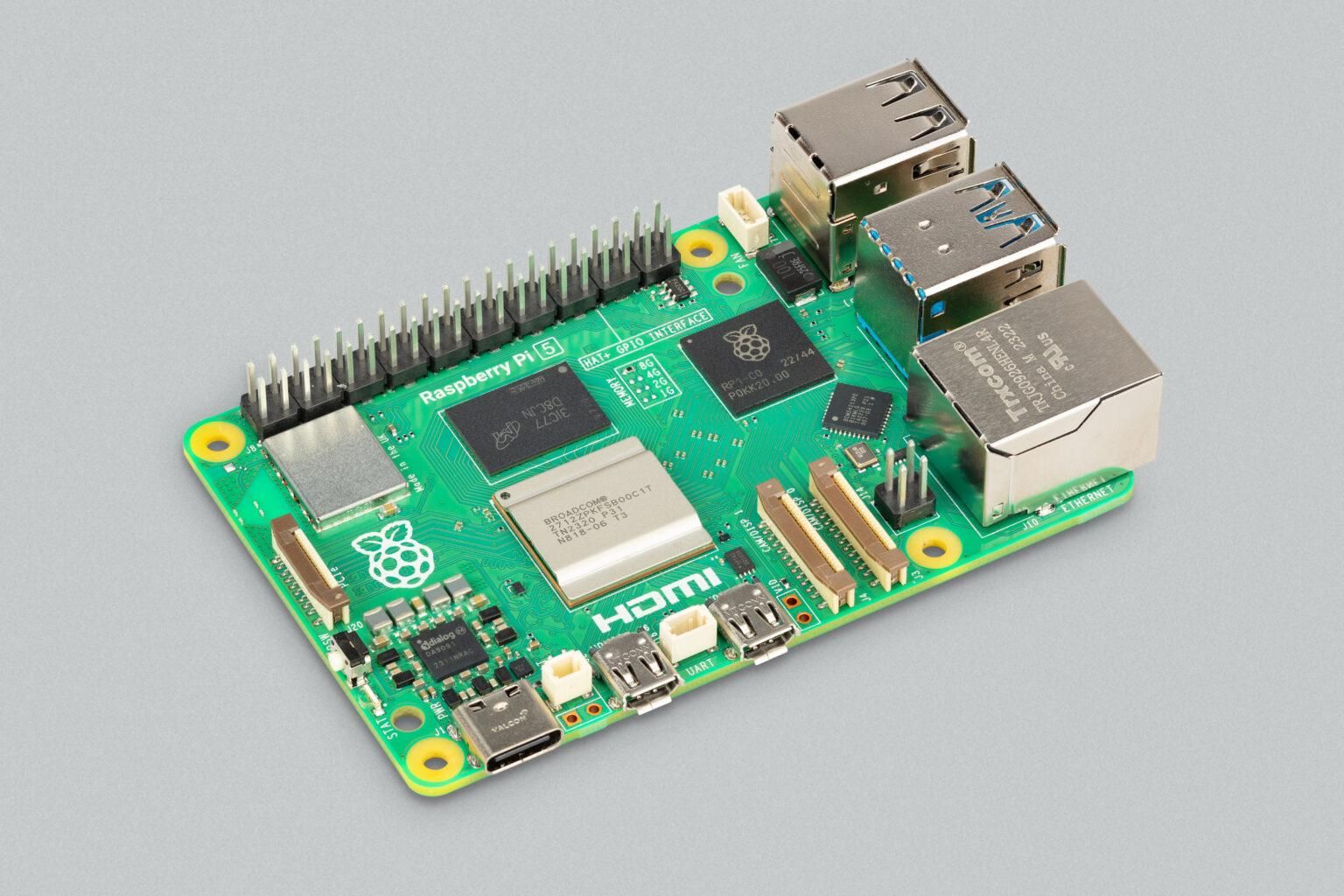 So, you are maybe wondering; what hardware the Raspberry Pi 5 is packing?
Well, for starters, the Raspberry Pi 5 is powered by a new 16 nm application processor from Broadcom called 'BCM2712'.
It features a quad-core 64-bit Arm Cortex-A76 processor running at a nominal 2.4 GHz, with 512 KB per-core L2 caches and a 2 MB shared L3 cache.
All of that is complemented by a new GPU in the form of Broadcom's VideoCore VII, with completely open-source Mesa drivers.
Then there's the new 'RP1' I/O controller that handles various I/O ports such as the USB 2.0/3.0, Gigabit Ethernet, MIPI transceivers, and the usual GPIO ports.
📋
The project RP1 was in progress since 2016, and the venture cost them $15 million. 🤯
And finally, we have the new 'DA9091' power-management IC by Renesas that handles power distribution around the board with eight separate switch-mode power supplies to generate different voltages according to the Raspberry Pi 5's needs.
Other than that, here are some of the other notable highlights:
Dedicated Power Button
Dual-Band 802.11ac Wi-Fi
4 GB/8 GB Memory Variants
2x 4Kp60 HDMI Display Output
2x 4-lane MIPI camera/display transceivers
Bluetooth 5.0 / Bluetooth Low Energy (BLE)
Raspberry Pi 5 sounds like something that should enable you to build cool projects, potentially better than existing Raspberry Pi projects.
Raspberry Pi 5 Accessories 🦾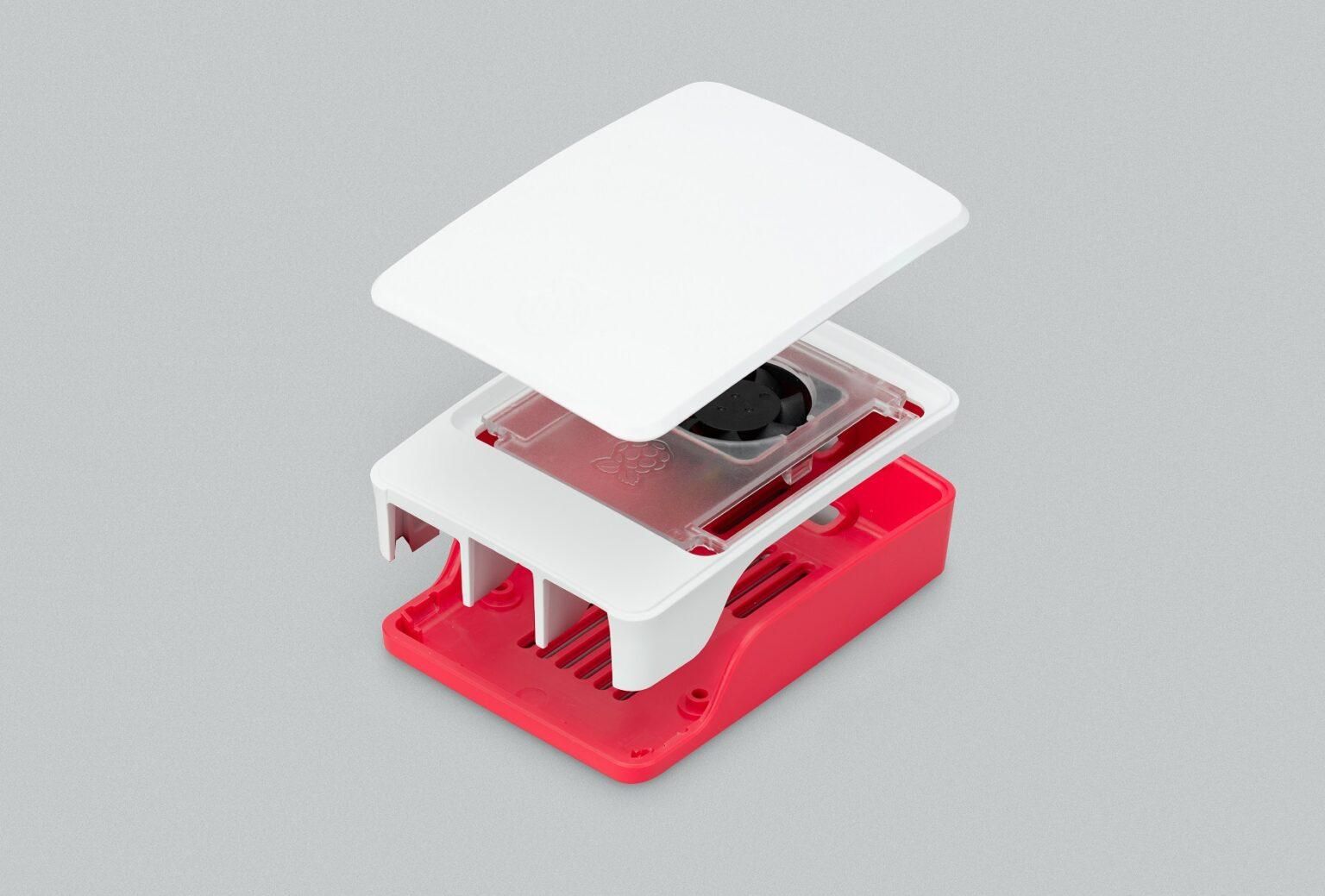 As is tradition, the Raspberry 5 has launched with various official accessories.
Take for example the case, which has an integrated fan, tuned for low noise, and extended usages.
Then there's another cooling accessory in the form of an 'active cooler', that features an aluminum heat sink with a fan that can be directly mounted on to the board.
Suggested Read 📖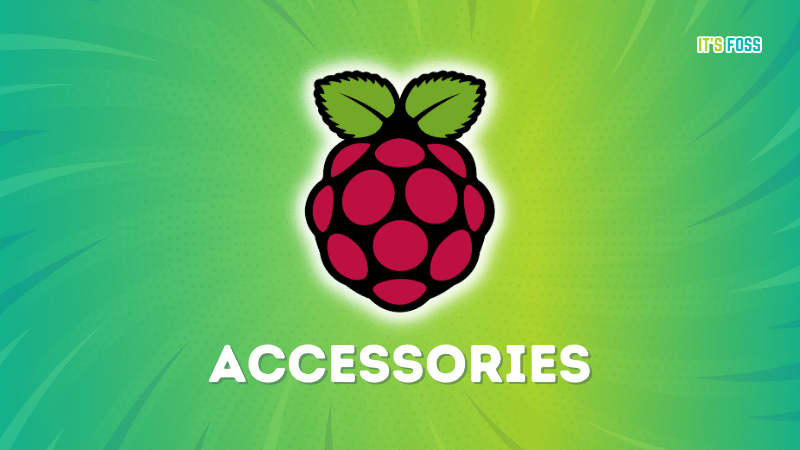 Owing to the increased peak power requirements, they are also offering a 27 W USB-C power supply for tinkerers to push their Raspberry Pi 5 to the limits.
There are a few more Raspberry Pi accessories available that I didn't mention here, like display cables, m.2 hat, and more. I'm sure there could be more in the near future.
I highly suggest you go through the official announcement blog to get into the finer details of this interesting SBC.
💰 Pricing and Availability
The Raspberry Pi 5 is being offered in two variants, and prices start at $60 for the 4 GB, and $80 for the 8 GB variant.
It is up for pre-order through various approved resellers, with shipping to commence by the end of October.
They have limited sales to just individual buyers until the end of this year (2023), to avoid any supply chain issues.
---
More from It's FOSS...