Sniff, sniff, what is that? 🤔
Is that a suspicious network connection I see on my system? 🚨❌
You might be wondering how I could see the network activity on my system. Well, of course, some of the system monitoring tools should help. But, what if I want more details?
Well, I came across a nice tool Sniffnet. It is a neat open-source app for monitoring network activity in real-time, which also acts as a good alternative to the proprietary GlassWire like Portmaster.
So, let's dig in!
Sniffnet: Overview ⭐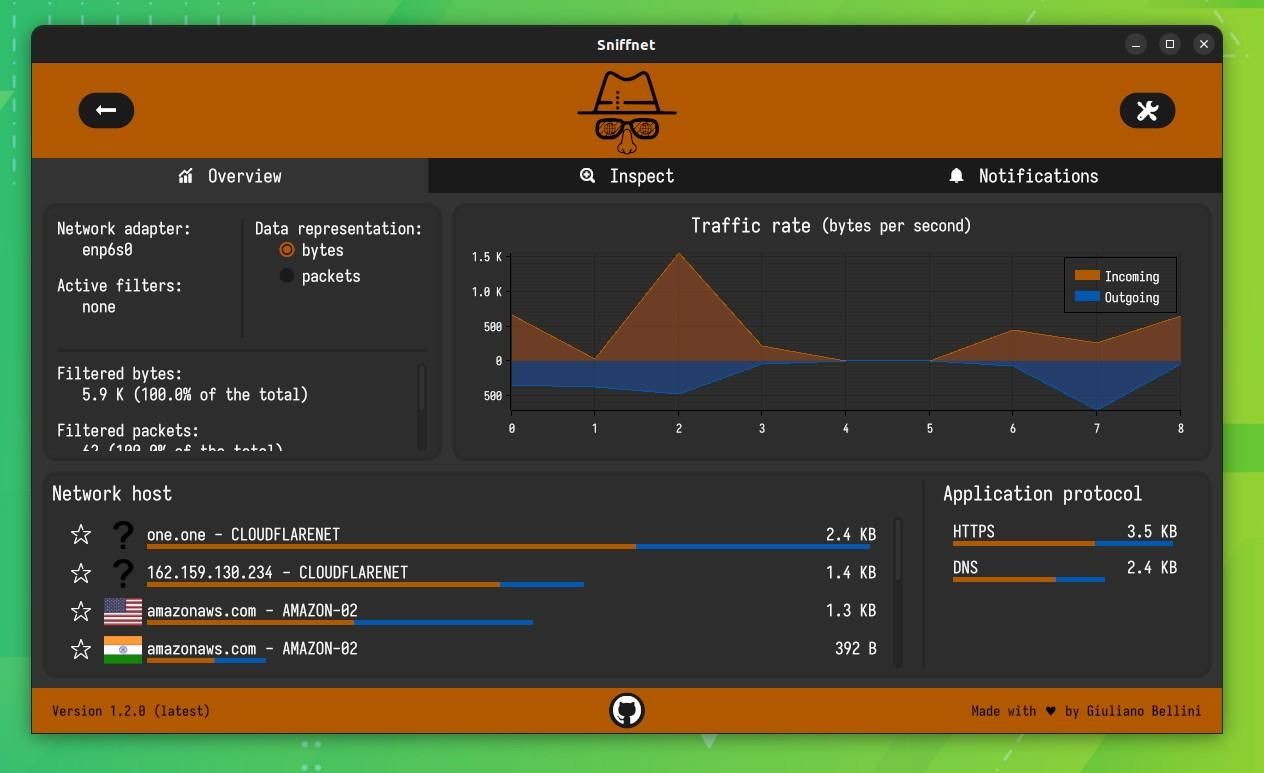 Sniffnet is a Rust-based network monitoring tool that lets you track all the internet traffic through your system. It offers some pretty useful features that a power user will most definitely like.
When you first launch Sniffnet, you are shown a menu to select the network adapter, filters, and application protocol.
After you are done selecting, click on the rocket button to get started.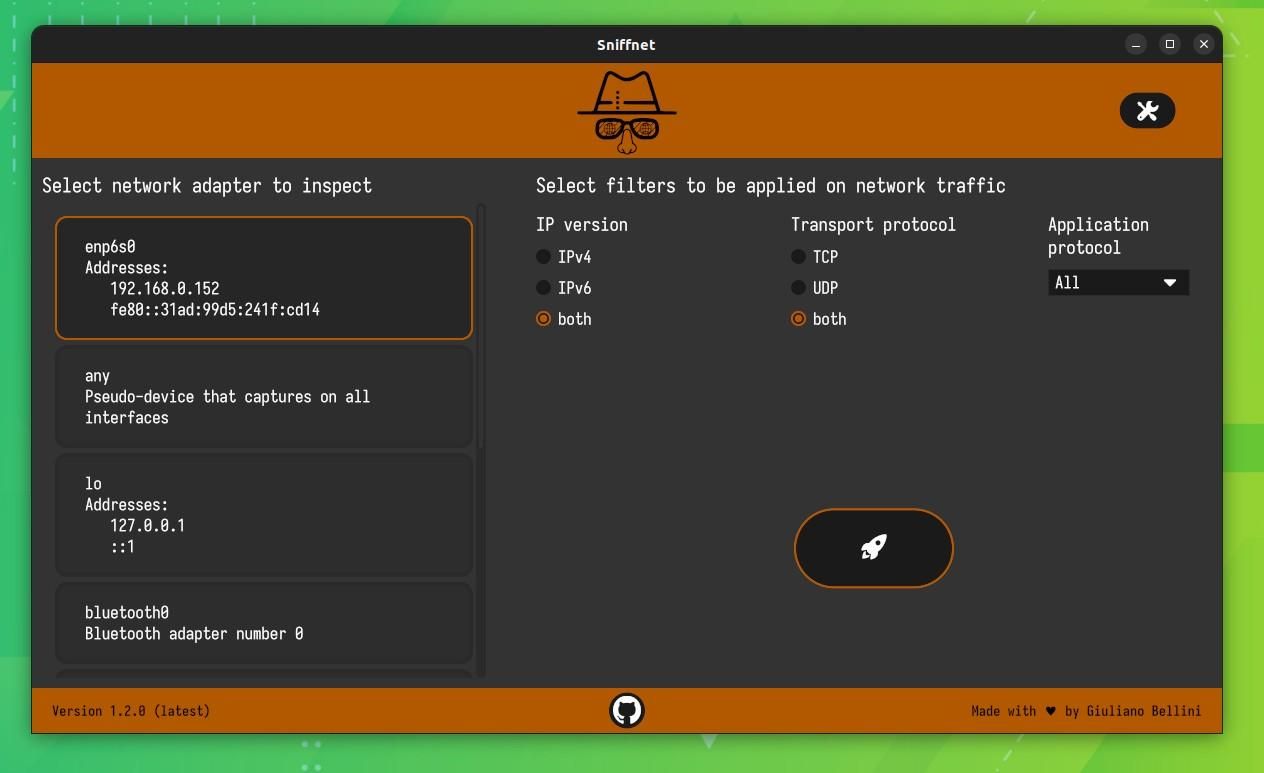 This is how the overview page looks; it shows all the current network connections, as well as a handy traffic rate graph for you to analyze the flow of traffic.
📋
You can choose to display data as bytes or as individual packets.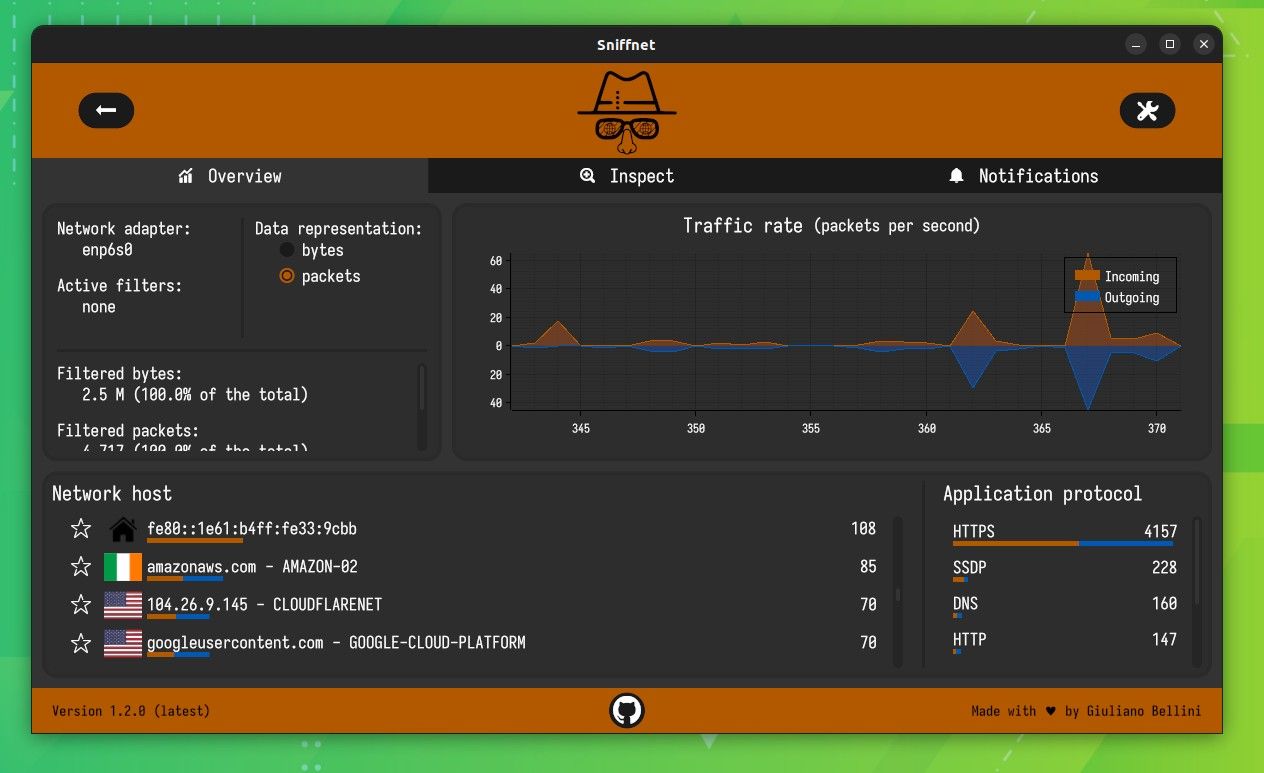 For a more in-depth look at your network connections, you can head to the 'Inspect' tab.
Here you will be shown a list with all the important info, such as the IP address, number of packets, amount of data, the originating country, and more.
You can click on the individual connections to get a more detailed outlook.
Suggested Read 📖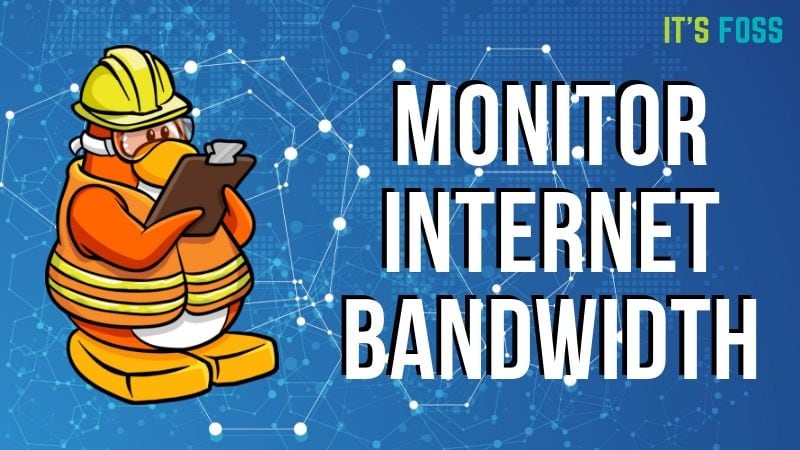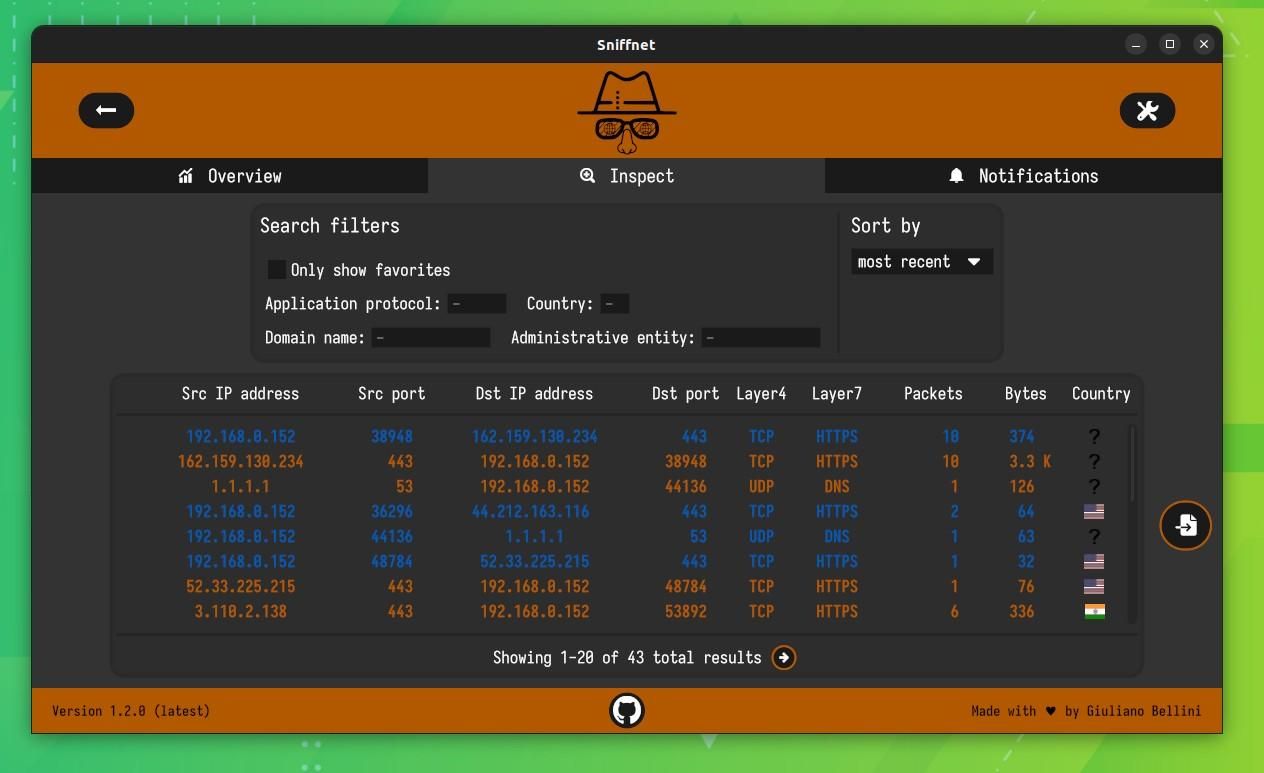 What if you want to filter the results for a more specific purpose?
Well, then you can use the filter options under the 'Inspect' tab to filter the results according to your needs.
You can filter the list by; application protocol, country, domain name, and more.
Here's what it looks like: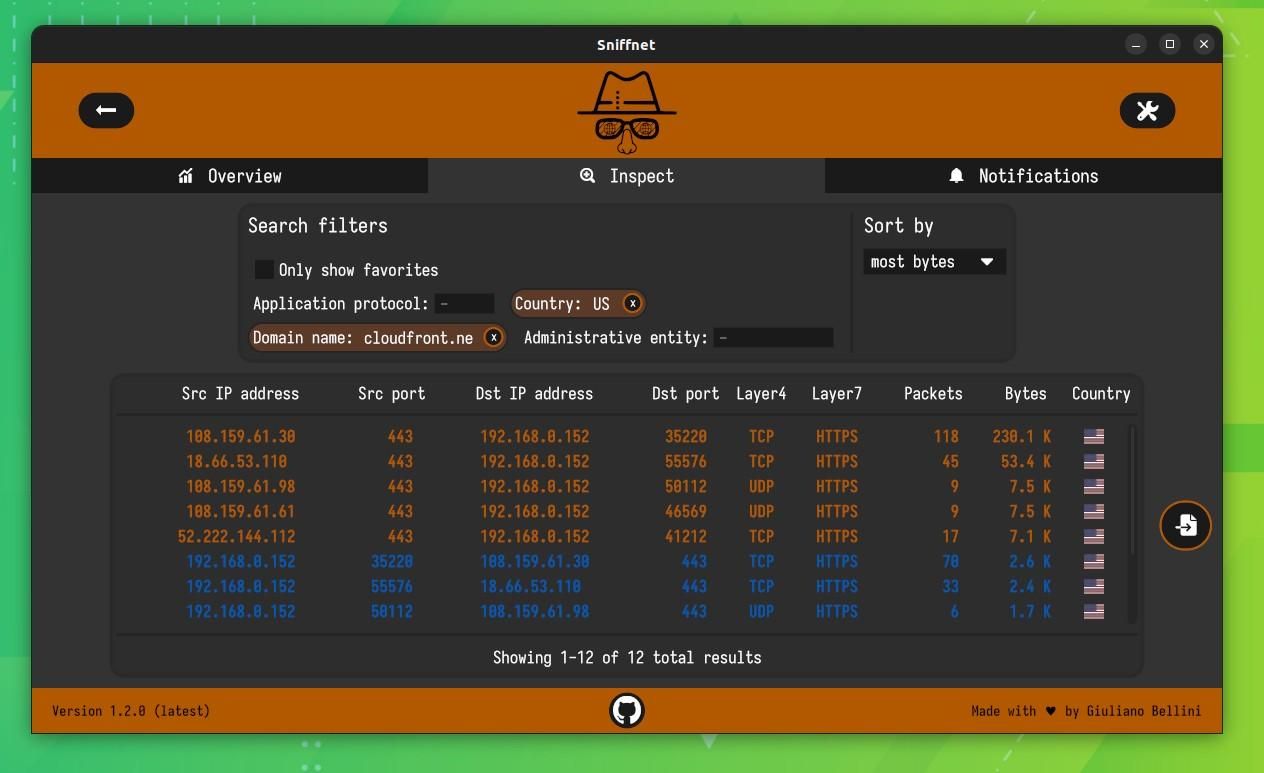 Sniffnet can also show you a detailed report of a connection that can be exported in text format.
Simply click on the logo with a page/right arrow at the bottom-right to get started.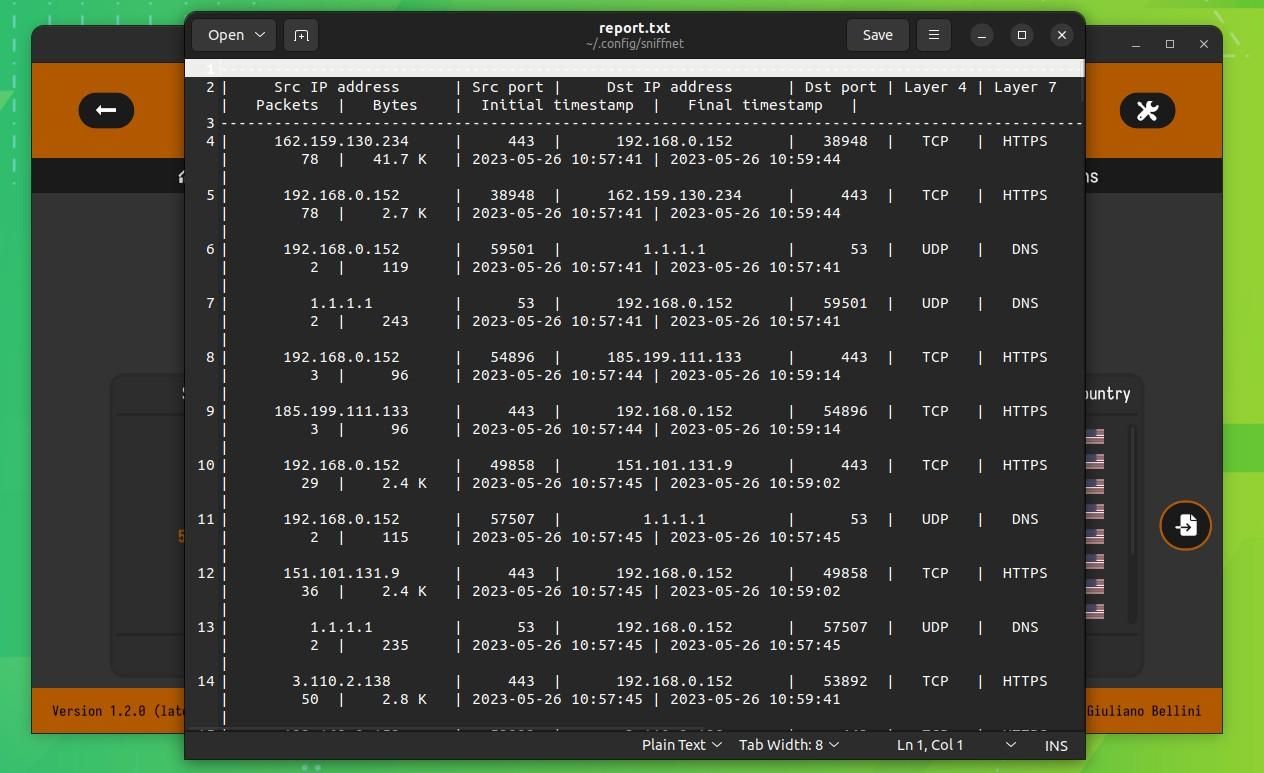 What about the customizability?
Well, Sniffnet has a decent set of settings for you to tweak.
The first one is the 'Notifications' tab, which allows you to set the behavior of notifications according to the various thresholds that can be set.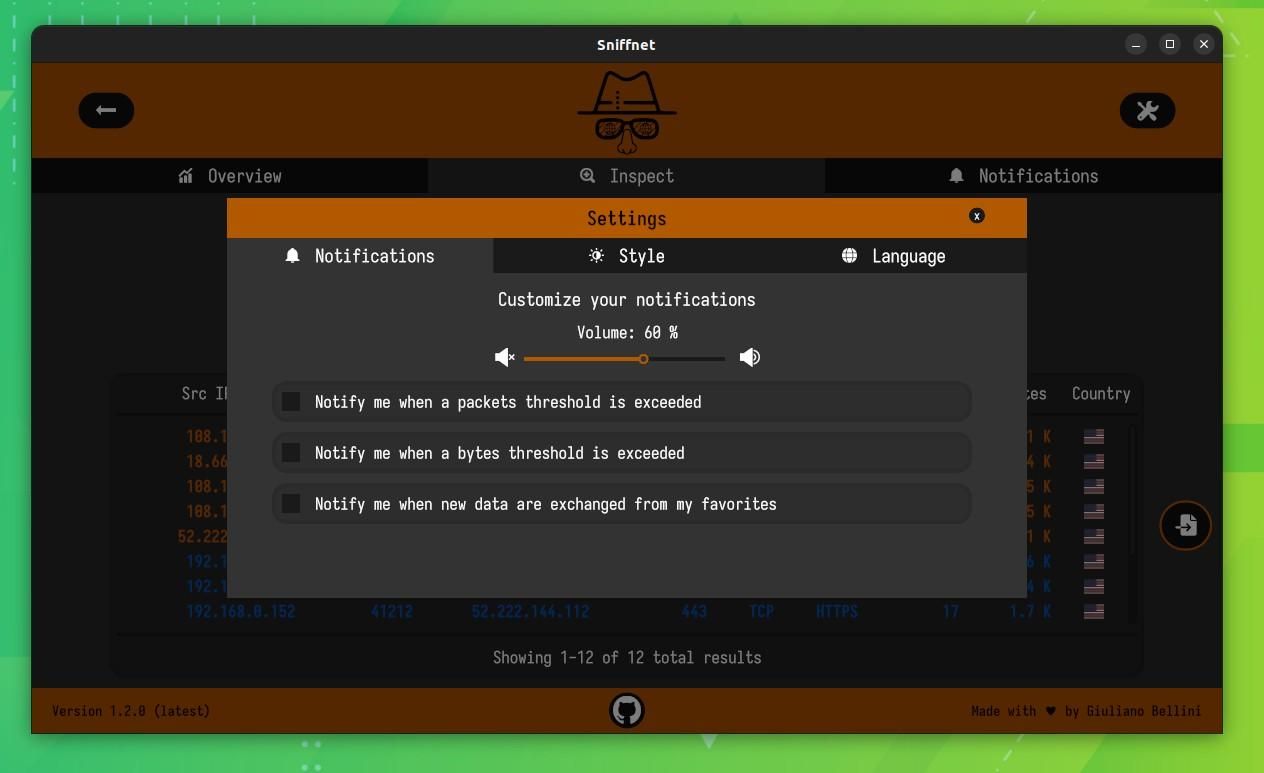 Then there are the themes that can be accessed via the 'Style' tab; Four options are on offer, with the Yeti Night being my favorite.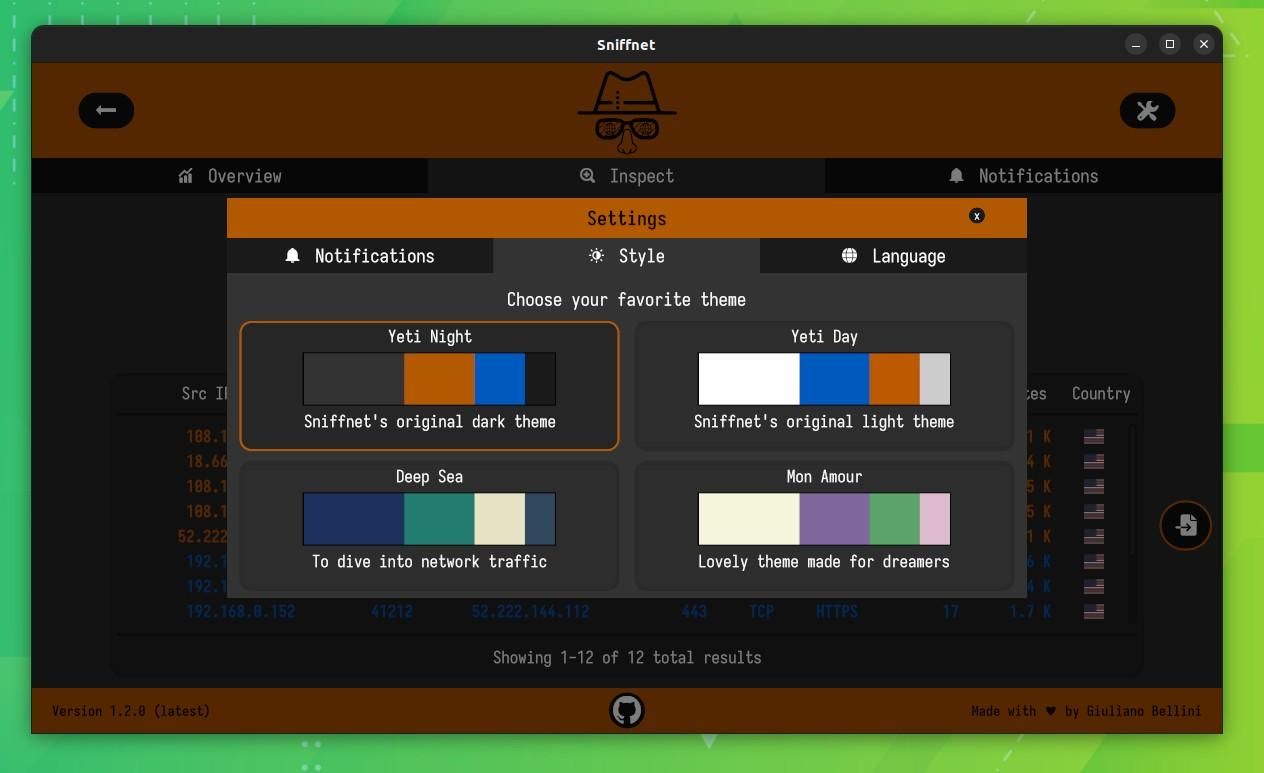 And finally, the 'Language' tab allows you to set an interface language of your choice.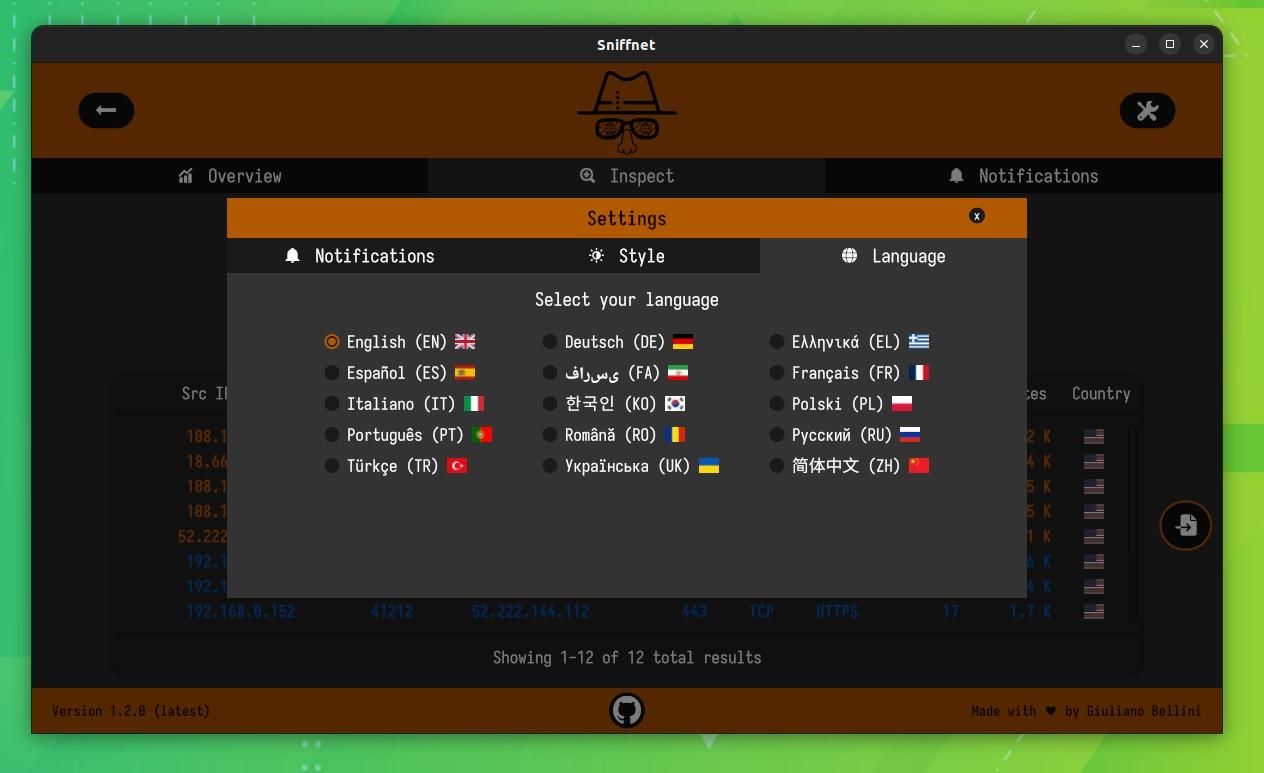 So, wrapping up.
Sniffnet is a handy tool that gives a very detailed outlook of the network activity on a system.
You can use this to monitor your network.
Furthermore, compared to Nutty, another network monitoring tool, Sniffnet is far more intuitive to use and set up in my opinion.
📥 Get Sniffnet
Sniffnet is available across multiple platforms including Linux, Windows, and macOS. You can head over to the official website to grab the package of your choice.
If you'd like, you can also look closely at its source code on GitHub.
---
More from It's FOSS...