Gaming on Linux is getting popular and evolving every year, with Valve and the Steam Deck playing a significant part.
According to the Steam Hardware and Software survey, Ubuntu remains one of the most popular Linux distros for gaming.
The company behind Ubuntu – Canonical – is taking the necessary steps to make gaming on Ubuntu a seamless experience. They announced the launch of Steam as a Snap application in April 2022 which is currently in 'early access'.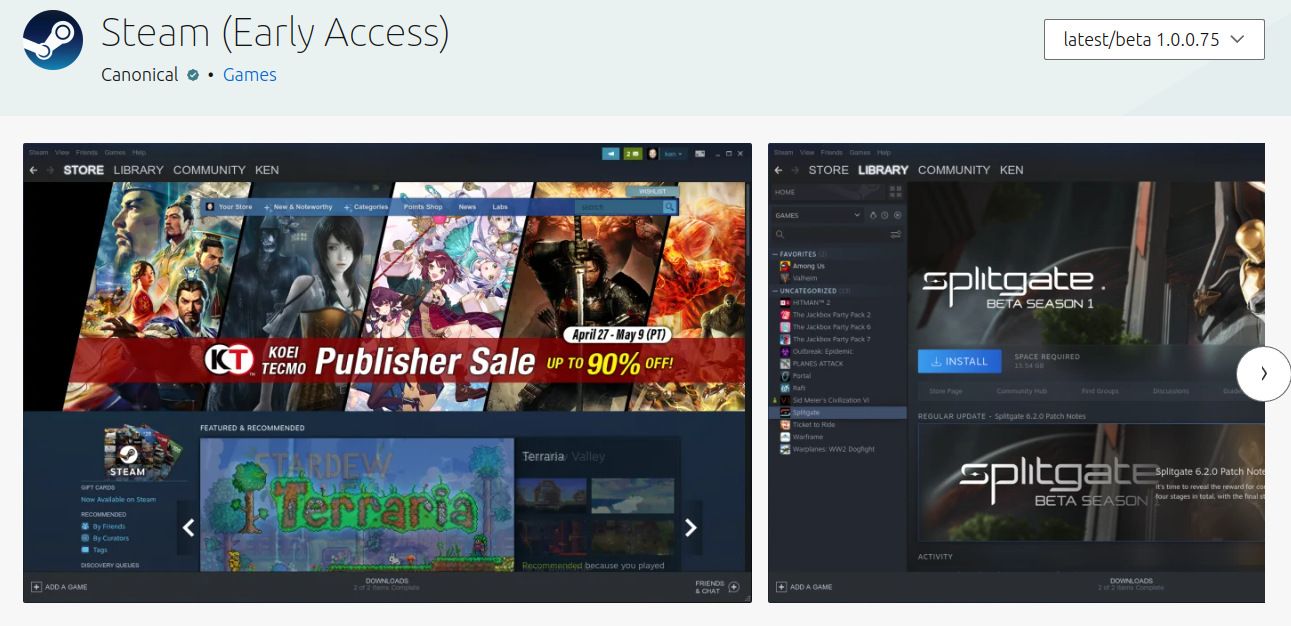 Now, Canonical aims to elevate the gaming experience by letting users choose different Mesa graphics stacks effortlessly.
Easy Switch to Latest Mesa for Best Experience
Mesa is an integral part of gaming on Linux, especially for AMD and Intel users. It is an open-source graphics stack that includes a range of graphics APIs like OpenGL and Vulkan to help run your favorite games.
Since the Steam Snap bundles all the required dependencies and supports 32-bit libraries, users don't need to do anything manually to get things running. The Steam snap is containerized and isolated from the operating system.
But what about the Mesa graphics drivers?
For now, the Snap app installs the latest Mesa driver available in oibaf's PPA repo by default. You get the bleeding-edge drivers out of the box. But, you cannot change it quickly.
In a blog post by Canonical, they mentioned some improvements to the Steam's snap app that makes this easy.
It includes the introduction of Content snaps as an easier way to make use of Mesa drivers.
Unlike regular dependencies, Content snaps are packaged separately from the main Steam snap. They can be utilized by other applications and thus prevent bloat or duplication. Moreover, they are also updated independently since they aren't directly bundled with the Steam snap.
Suggested Read 📖
There are three Mesa driver stacks available -
oibaf-latest – Default bleeding-edge release
kisak-turtle – Stable release
kisak-fresh –  Latest point release, highly unstable
Users can customize their Mesa stack by easily switching between them anytime. To play the latest games on the market, users may need to use the bleeding-edge release to avoid issues while gaming. On the other hand, the stable build should do for older titles.
The blog post mentions:
This will enable users to choose their preferred Mesa track independently of the upgrade track of the Steam snap.
So, users should be able to toggle between the available driver stacks.
Sounds useful, isn't it? 😃
💡
This feature is still being worked on and should be added to the stable channel soon along with Steam snap. As of now, it is available through the beta channel.
Thoughts?🤔
Snaps may not appeal to all Linux users due to some of their disadvantages.
But gamers may find Steam as a snap quite helpful. The option to choose the preferred graphics stack should be very welcoming to users. Ubuntu seems to be taking gaming quite seriously.  
Via: omg!ubuntu!
---
More from It's FOSS...