The developers of Pop!_OS started working on their Rust-based desktop environment 'COSMIC' back in 2021.
The goal was to make something familiar to what you already get with Pop!_OS but provide you with a faster and more extensible desktop environment.
System76 also chose not to release Pop!_OS 22.10 to focus on its development.
Not to forget, one of our community contributors gave an early build a try, which looked pretty promising.
Suggested Read 📖
Fast-forward a year, we now have a better look at what to expect with this desktop environment.
Let's explore what System76 has in store for us.
COSMIC Desktop: 3 Key Enhancements
📋
The changes and mockups discussed are subject to change at the time of final release.
In a recent blog post, Alex from System76 gave us a good look at the state of development of the COSMIC desktop environment.
Let me take you through the notable highlights of it:
New UI Features
Settings Revamped
New Wallpaper Feature
1. New UI Features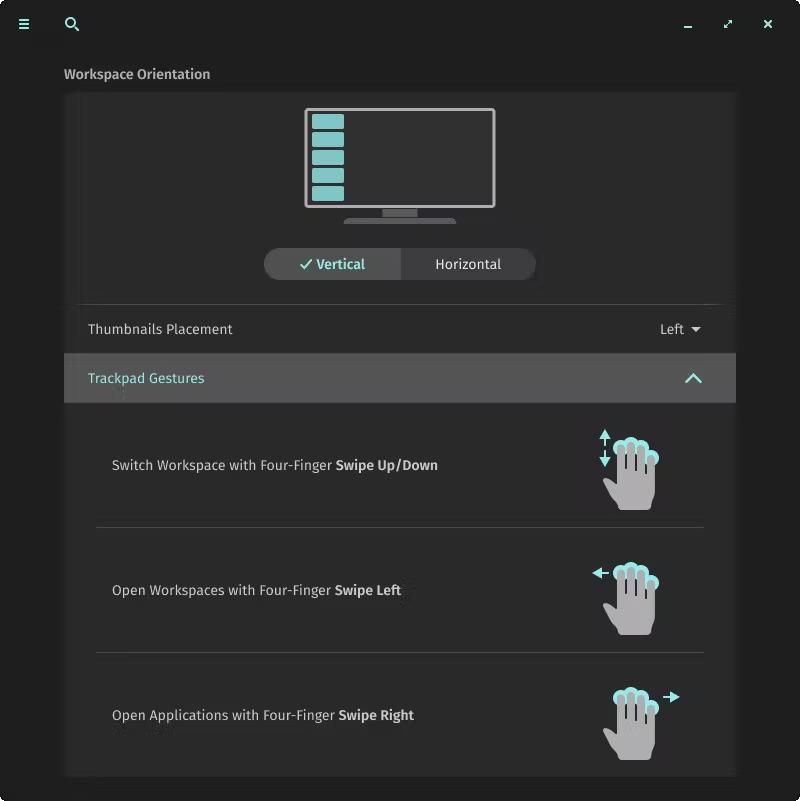 A new 'SegmentedButton' widget is being used for handling tabs and segmented buttons around COSMIC DE.
It is meant to give a clean, organized, and more focused menu experience, whereas the segmented buttons allow actions to be done when selected.
They also give an example to explain how this helps with the UI:
So while you're customizing your desktop to use horizontal workspaces instead of vertical, for example, your selection will cause the desktop to reflect this behavior.
2. Revamped Settings
Firstly, the Settings app has received a complete overhaul, with the search results now showing up as a continuous, scrollable list of results from various settings panels.
🗒️
Specific settings were adjusted after the latest rounds of internal user (UX) testing.
Then there are the remakes of the various settings panels themselves. Let me take you through them:
Display Tweaks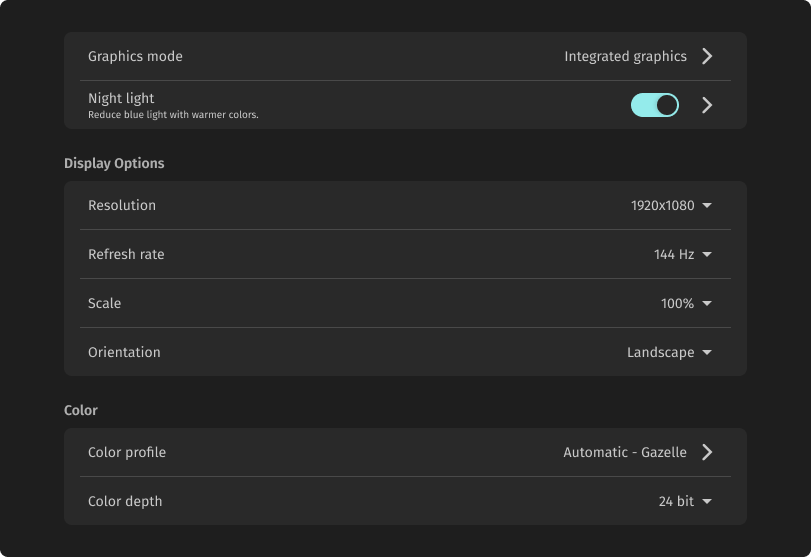 The developers have moved the graphics modes and night light options to the display settings panel. During testing, they found that most users go to the display settings expecting to find those settings.
Additionally, when using multiple displays, the display settings will be organized into dedicated tabs according to the display, with options to change or add a color profile.
Power Options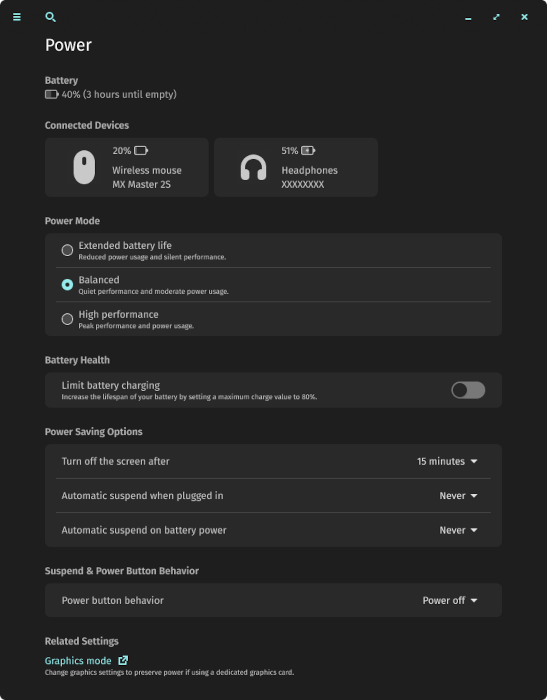 This settings panel now shows the battery level of connected wireless devices and an overview of all the connected devices.
You can also select power profiles based on your requirements and limit battery charging for your Laptop to preserve battery life.
Region and Language Selection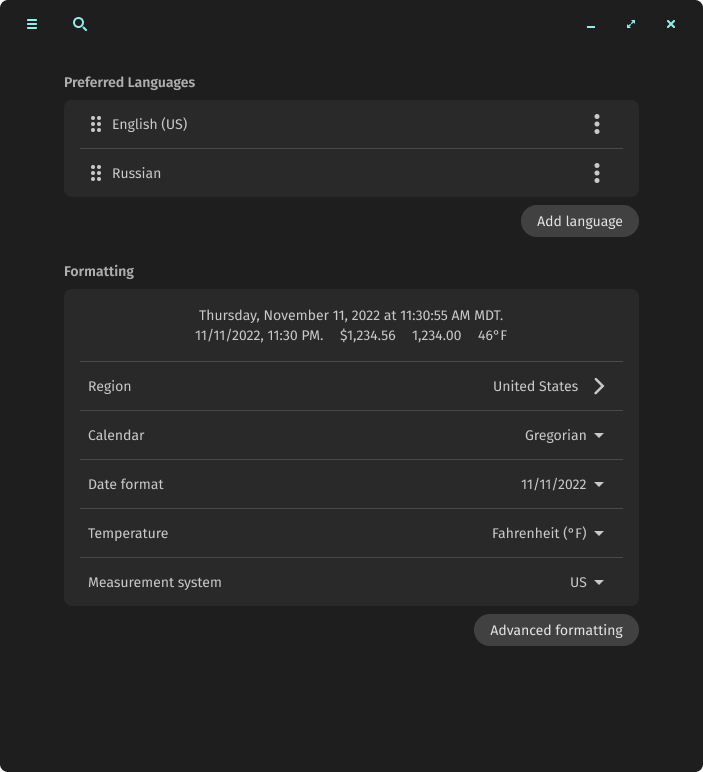 This setting has been divided into different categories for ease of access. They have been divided into categories to select regional formats for calendar, date, temperature, and measurement.
Sound
A new option has been added to the Sound setting that lets you adjust the volume of individual alerts and applications.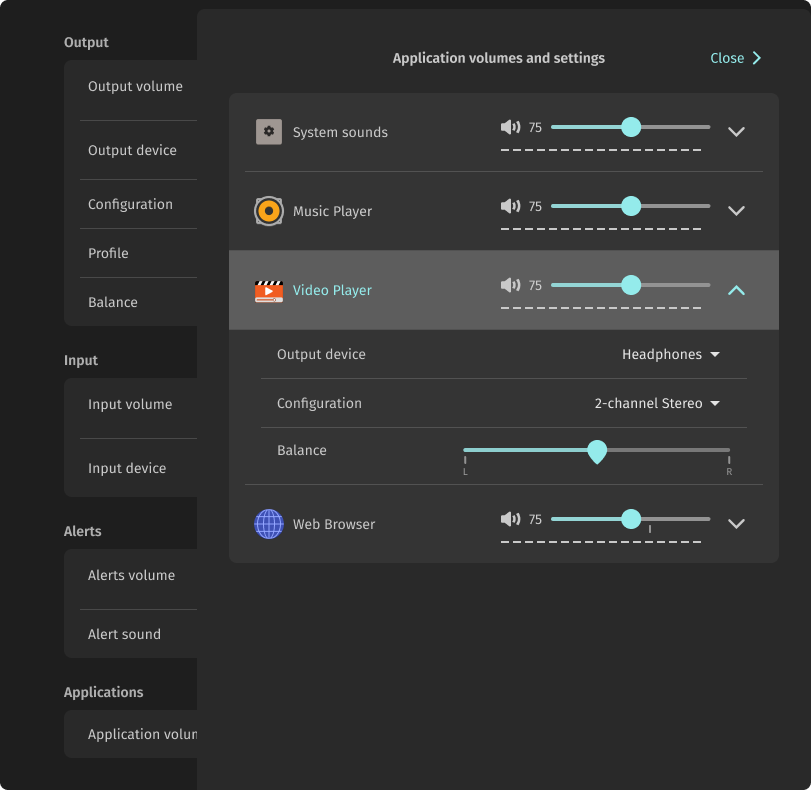 Furthermore, users with two or more speakers can now use the new speaker testing tool to optimize their setup.
3. New Wallpaper Feature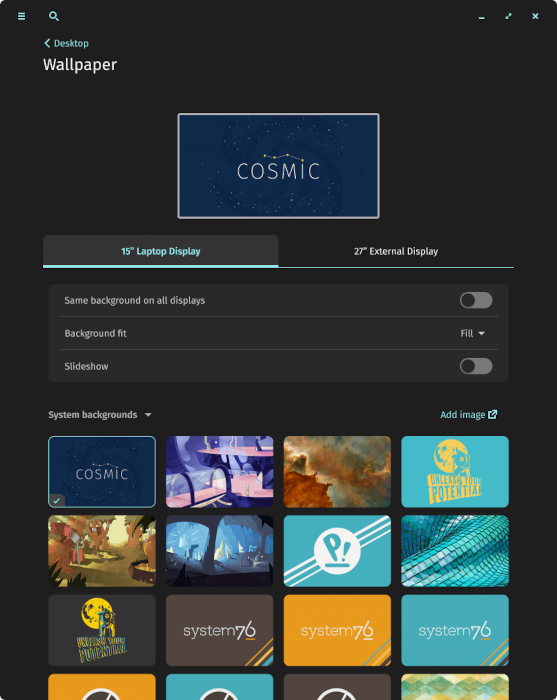 COSMIC DE will let you set a single wallpaper, one per display, or let you cycle through multiple wallpapers as a slideshow. Finally, a good news for multi-monitor users!
You will also have fine control over how long each wallpaper gets to stay on the screen before switching to the next one.
🛠️ Other Improvements
In addition to the user-facing changes mentioned above, several under-the-hood refinements include:
A new Dynamic renderer, 'iced-dyrend' has been implemented by System76 Principal Engineer, meant to adjust what rendering program your GPU should use dynamically. It can switch between OpenGL or Vulkan if you have a GPU, or Softbuffer if you don't.
Text rendering via 'cosmic-text' has been paired with Softbuffer 0.2.0 to allow the software-rendering back-end for the 'libcosmic' widget library to be used on any OS.
The developers have also tested an XWayland implementation that would let COSMIC DE run applications that use the X11 windowing system.
Animations support has been added to COSMIC DE via the 'cosmic-time' animation crate. It contains animations used by the default applications and was built using the 'Iced' toolkit.
The developers also mentioned:
While COSMIC DE is being developed for Pop!_OS, our goal is to make its elements available for use on other operating systems, too.
This is good to hear! If you were wondering if COSMIC DE was something Pop!_OS exclusive, maybe you will be able to use it on distros, too, hopefully! 😊
---
More from It's FOSS...